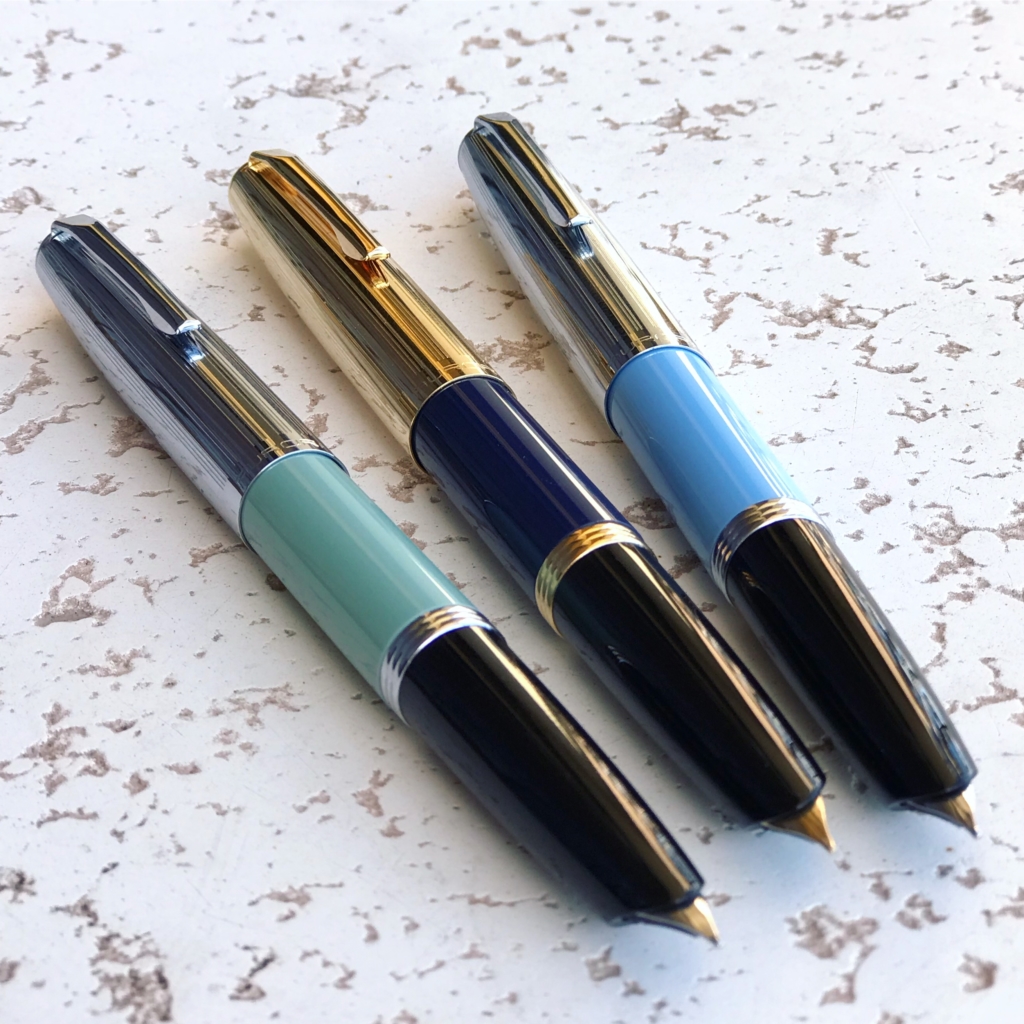 Aurora Duo Cart
We have some news regarding the popular Aurora Duo Cart that many of you will remember from a couple of years ago. Duo Cart was a vintage inspired fountain pen that was originally introduced by Aurora in the 1950s with a dual cartridge system and hooded nib. When we introduced Duo Cart back into the market in 2017, the pens were well received by our customers, as the hooded nib and vintage aesthetics were quite attractive. At that time, the pen modes were limited to fountain pens in black with silver cap and burgundy with gold cap. Both models were equally popular and sold for $195 for the black and $225 for burgundy.
Unfortunately, Aurora ran into some difficulty manufacturing a tiny component to the nib and had to stop production. Thankfully, Duo Cart is not only back, but Aurora has expanded the color range to include a retro Teal, Sky Blue and Navy. The Teal gives the feeling of the old fashioned Italian Vespa that you see darting around Torino. The body is teal and its nicely finished with a silver guilloche cap. The Sky Blue is also capped in silver while the deep Navy Blue is elegantly finished with a gold cap and beautiful guilloche engraving.
The fountain pen is limited to one size, which we feel writes somewhere between an "Aurora" medium and fine. If you are familiar with the line of an Optima, then you have an idea of the line the pen will deliver. Each fountain pen is cartridge or converter and is packaged with a bottle of Aurora Blue/Black ink.
---
Call or email us for more information: