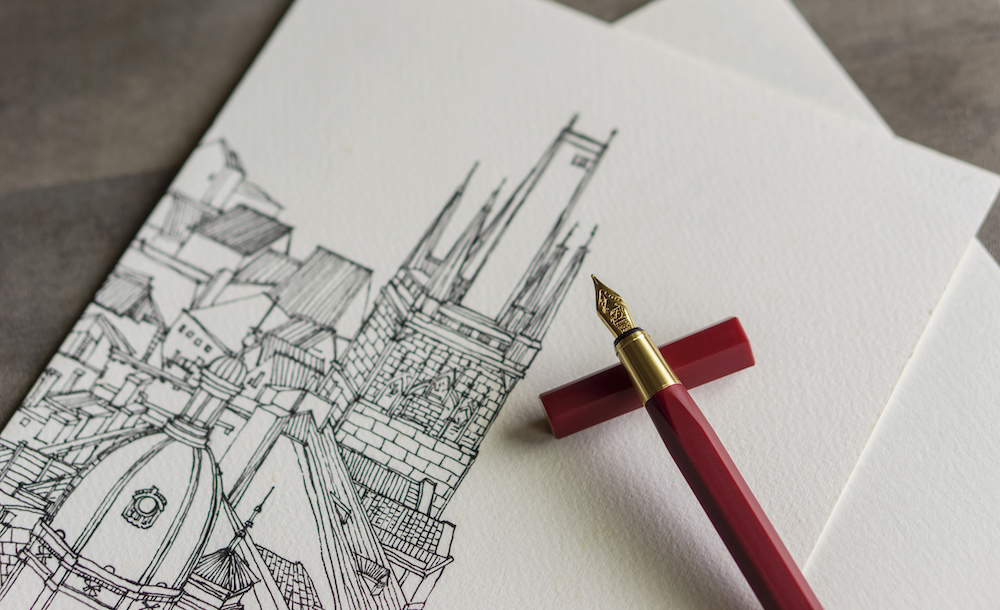 Resin – Fountain Pen
---
Description:
The Resin Fountain Pen reaching excellence balance in acrylic and brass. By elevating the instinct of acrylic, it has a smooth matte surface to be worthy of the weight of brass.
A brass inner-tube embedded in the pen body brings perfect weight balance. The nib from Germany Schmidt let you writes smoothly.
The Resin series has its own cleverly bright look yet still forms the writing ritual to feel the weight of words.
Specs:
Material: Acrylic, Brass
Specs:12 X 14 X 139 mm
Weight: 22.0g
Refill: cartridge black ink, compatible with standard converter
INK RECOMMENDATION:
In order to have the best writing experience, the manufacturer of our fountain pen nibs, Germany Schmidt, recommends customers to use ink which has moderate thickness. For example, the ink from Pelikan, Waterman, Cross, etc.
Models:
STAT-30 Resin-Fountain Pen (WHITE)(M nib)
STAT-31 Resin-Fountain Pen (WHITE)(F nib)
STAT-32 Resin-Fountain Pen (RED)(M nib)
STAT-33 Resin-Fountain Pen (RED)(F nib)
STAT-34 Resin-Fountain Pen (BK)(M nib)
STAT-35 Resin-Fountain Pen (BK)(F nib)
Retail – $99.95