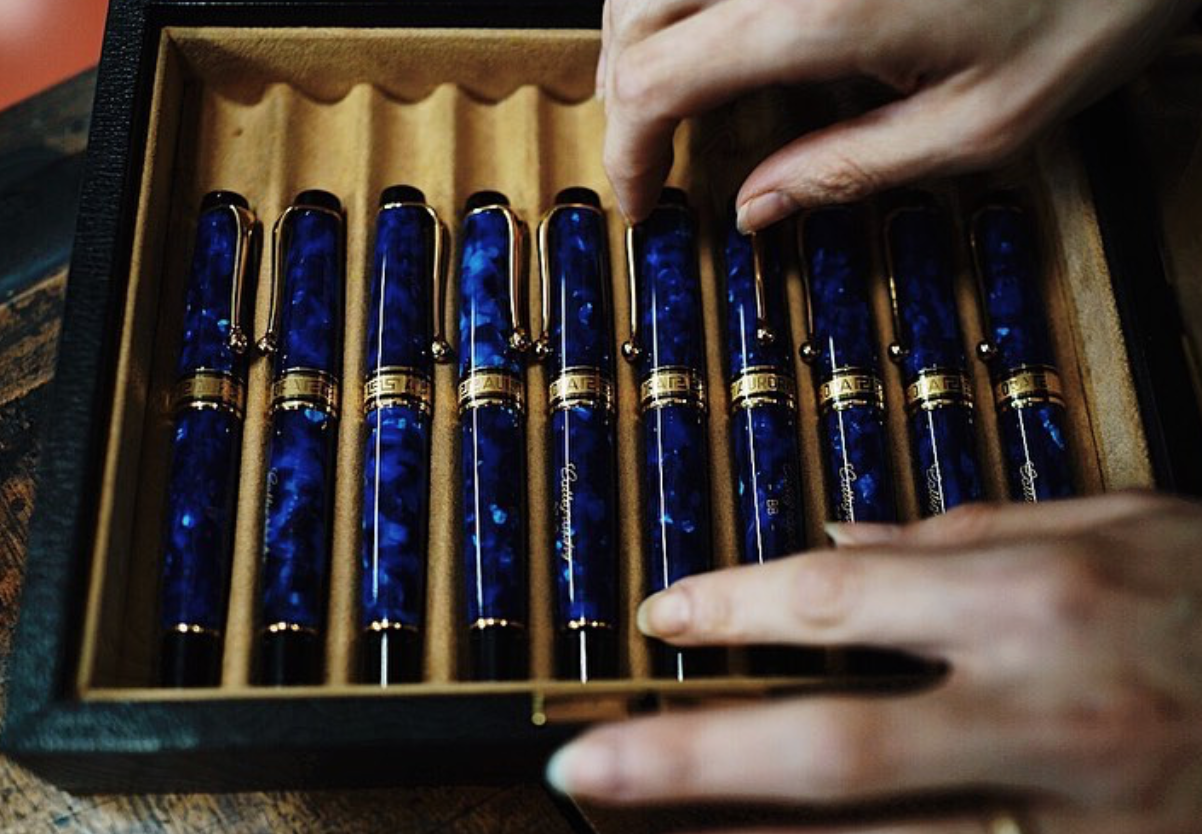 Aurora Pen Company
If show-stopping beauty and perfect performance are essential from your writing instruments, then Aurora is the name to choose. Made in Italy and beloved across the globe, Aurora pens are sparkling jewels that outshine all other designer pens. They're the fanciest of fancy pens and the only way to put your thoughts onto paper.
Aurora has been producing its signature luxury fountain pen for a century now. Combining a rich heritage and artisan skill with forward-thinking design and technology, the brand creates pieces that are a dream for writing enthusiasts. They manufacture their own nibs, and every pen is turned, polished, assembled, and tested by hand. This attention to detail ensures a superior quality result; put an Aurora fountain pen to paper and your notes will be noticed.
Aurora's traditional-meets-modern approach gives them a broad-ranging appeal. Their pens are coveted not only by professionals and professors but also by Millennial bullet journalers and Gen Z influencers. Imagine! An Italian fountain pen backed by 100 years of history, now considered among the best pens for journaling and a cult sketch pen adored by current artists! Surely, a testament to Aurora's unique flair for creating timelessly on-trend pieces?
Ready to introduce a little luxury to your life? Want to convey your thoughts, ideas, hopes, and motivational messages in the most beautiful, inspirational way? Its time to consider Aurora.
2020 Aurora Retail Price List