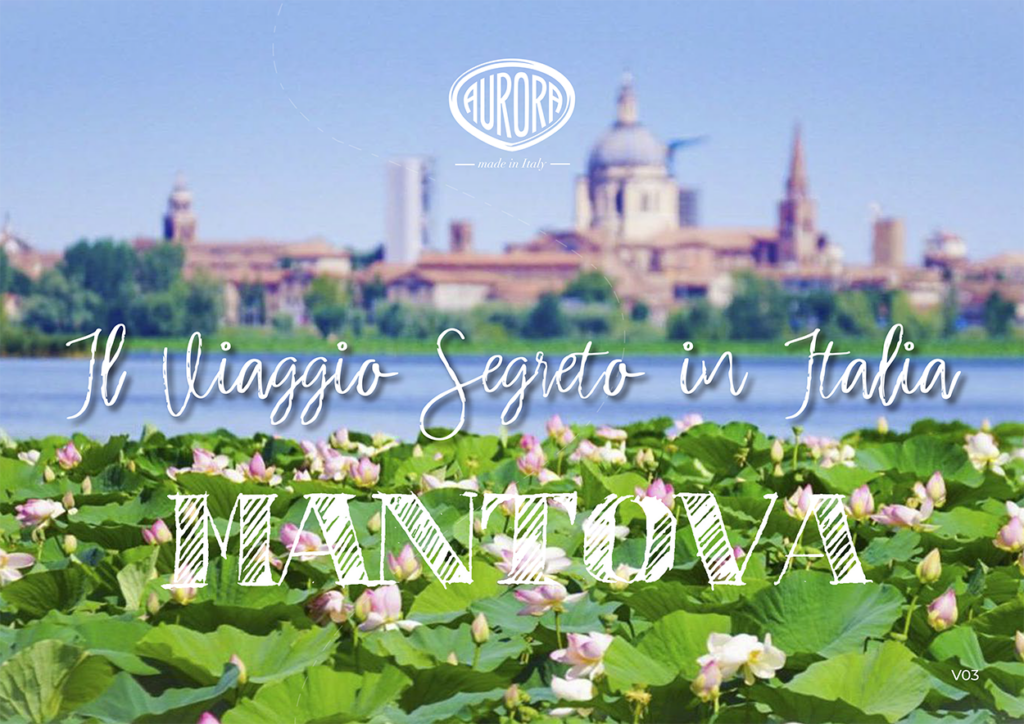 Aurora 888 Mantova LE
---
The fifth city on the Secret Journey to Italy is Mantova. Renowned for its exquisite Renaissance architecture, Mantova stands out as one of the wealthiest and most esteemed art and culture destinations in Italy.
Not widely known to all, Mantova's Lake Maggiore hosts the grandest blooming of lotus flowers in Europe every year. The picturesque scene is a sight to behold and a testament to the city's natural beauty.
Introducing the Limited Edition fountain pen, a masterpiece that beautifully blends the colors of pink and green, evoking the brilliant turquoise hue of its ink. This pen offers a unique writing experience, allowing you to immerse yourself in the captivating secrets of Mantova.
LIMITED EDITION OF ONLY 888 PIECES
All nib sizes available. EF, F, M, B, BB, Stub & Italic
---

Aurora 888 Mantova LE – Model: 888-VMN – $895
---
Details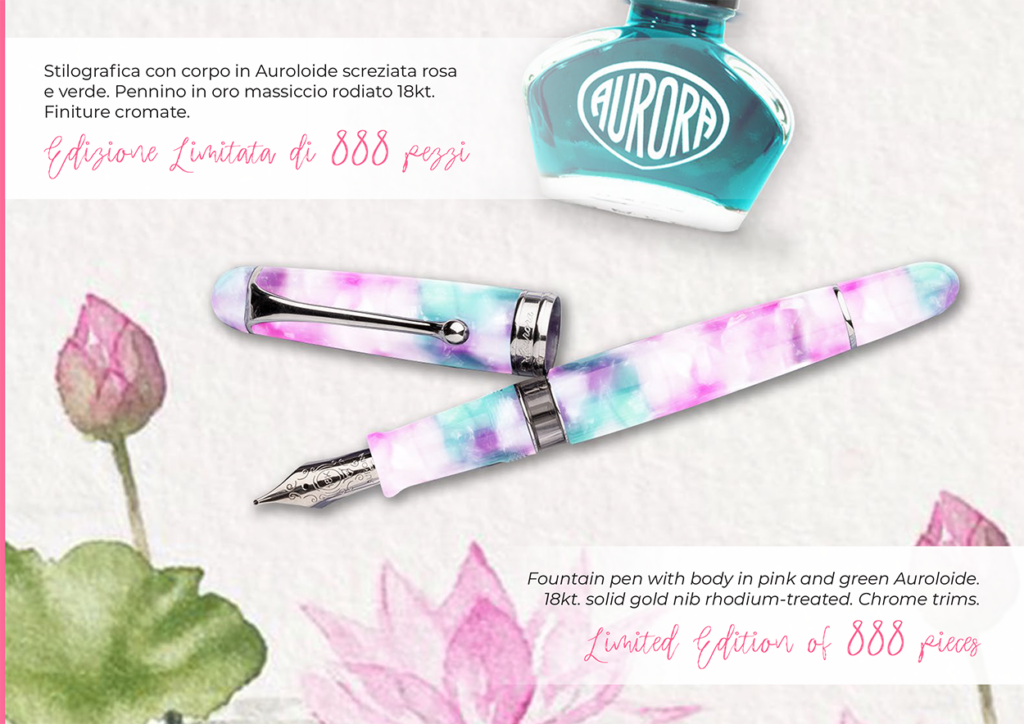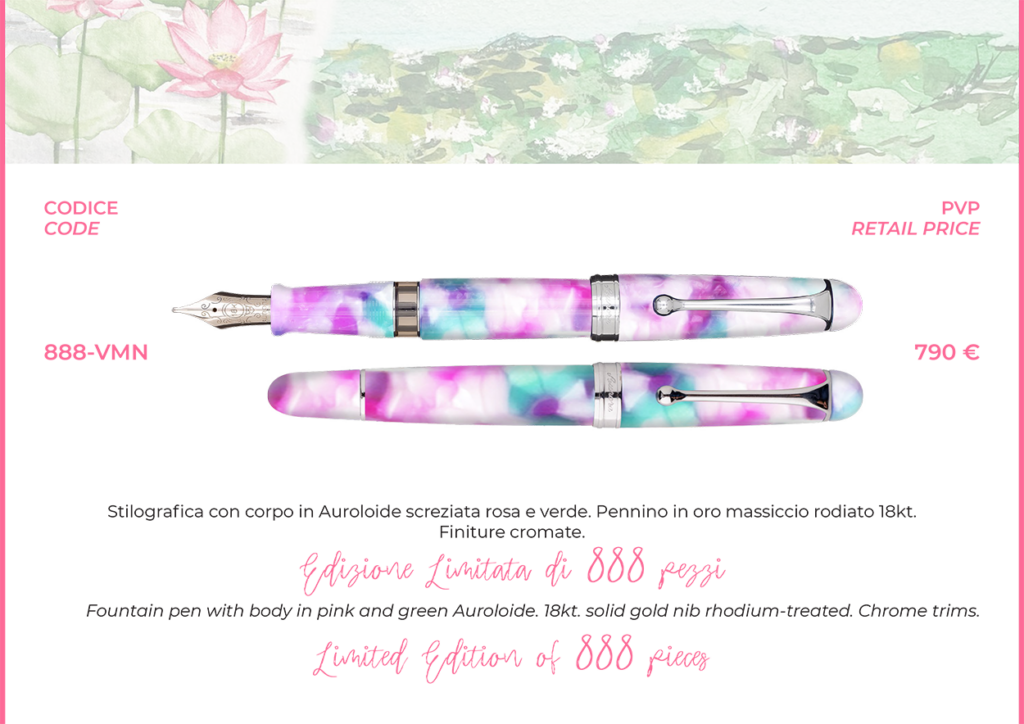 ---
Packaging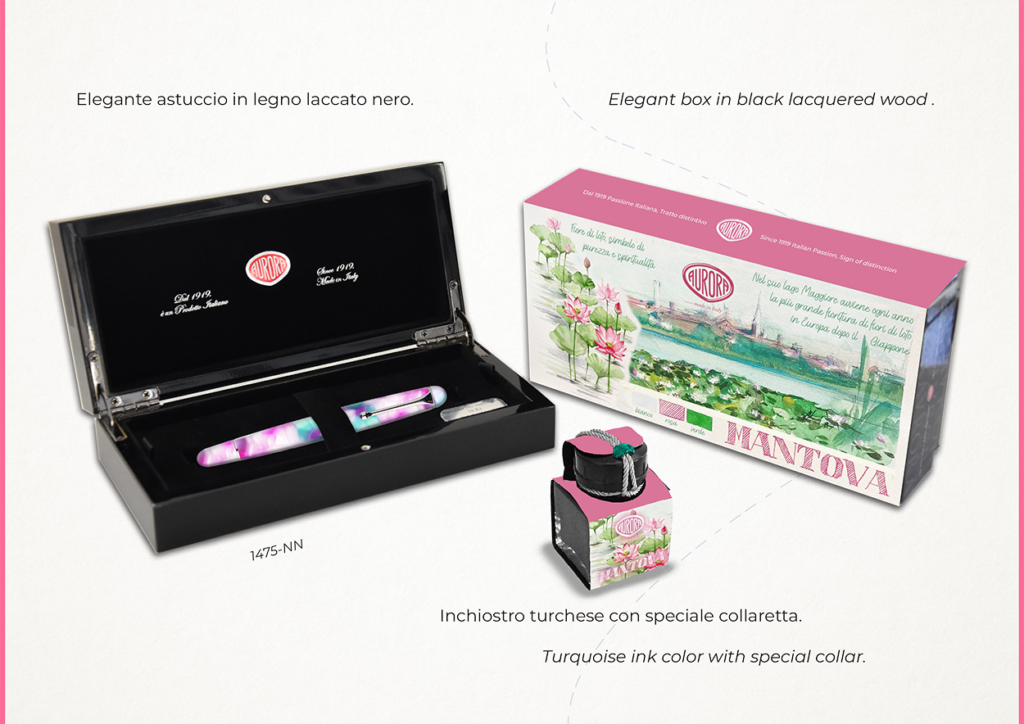 ---
Video
---
Call or email us for more information: