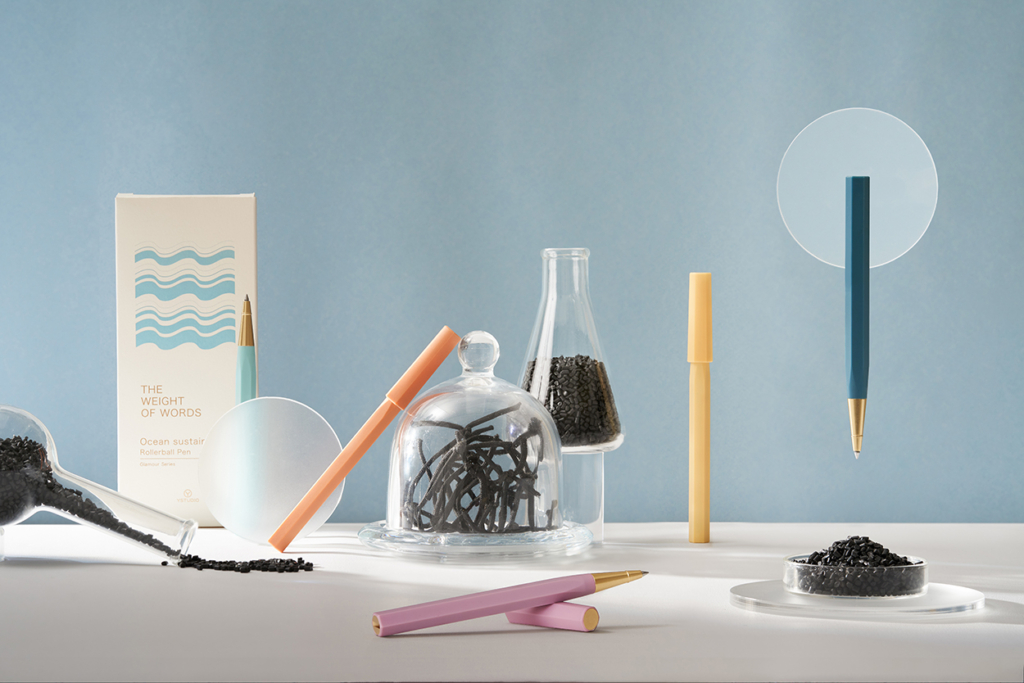 Glamour Evolve – Ocean Sustainable Rollerball Pen
YSTUDIO cherishes and values objects beyond their physical existence, aiming to extend their lifespan to reduce the burden of mass production on our planet.
The Glamour Evolve – Ocean Sustainable Rollerball Pen utilizes recycled nylon sourced from discarded fishing nets in Taiwan as the pen body. Therefore, it's important to note that due to the potential presence of a minor amount of marine litter, there may be some tiny spots on the pen's surface. However, rest assured that these spots do not compromise the pen's quality or functionality. The internal structure of the pen also features our eco-friendly brass material, which reflects our unwavering dedication to the environment and our commitment to incorporating sustainable materials into our products.
The recycled nylon used in this pen has obtained certifications such as RoHS and REACH (EU), also meeting the GRS global recycling standard. The packaging is made from FSC-certified paper, reflecting our commitment to responsible material sourcing and environmental sustainability.
We explore the variations of ocean colors and ripples, writing down the passage of time and showcasing the various states of mind in your everyday life.
[SPECS】
Material: Brass, Aluminium Alloy, Recylved Fish Net, FSC paper packag. Product size: 1.2 x 1.37 x 14.8 cm Packing size: 18.5 x 8 x 2 cm Product weight: 23g Gross weight: 60g Refill: Schmidt 888F
---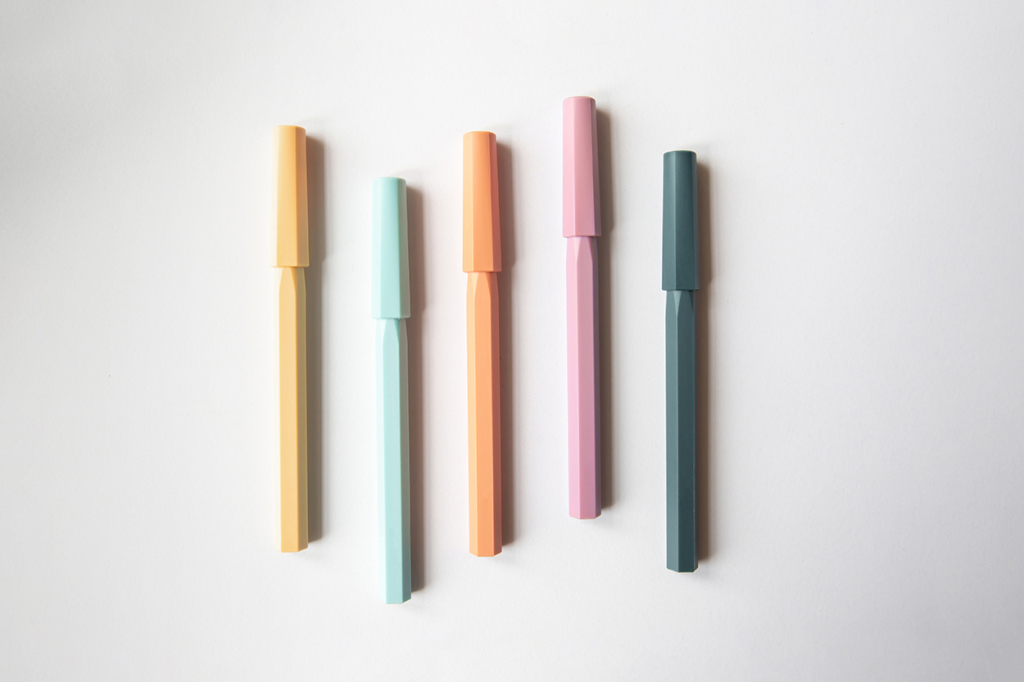 Dawn Yellow — STAT-96 — $49.95
Sky Blue — STAT-97 — $49.95
Orange Sunset — STAT-98 — $49.95
Evening Purple — STAT-99 — $49.95
Sea Indigo — STAT-100 — $49.95
---
Packaging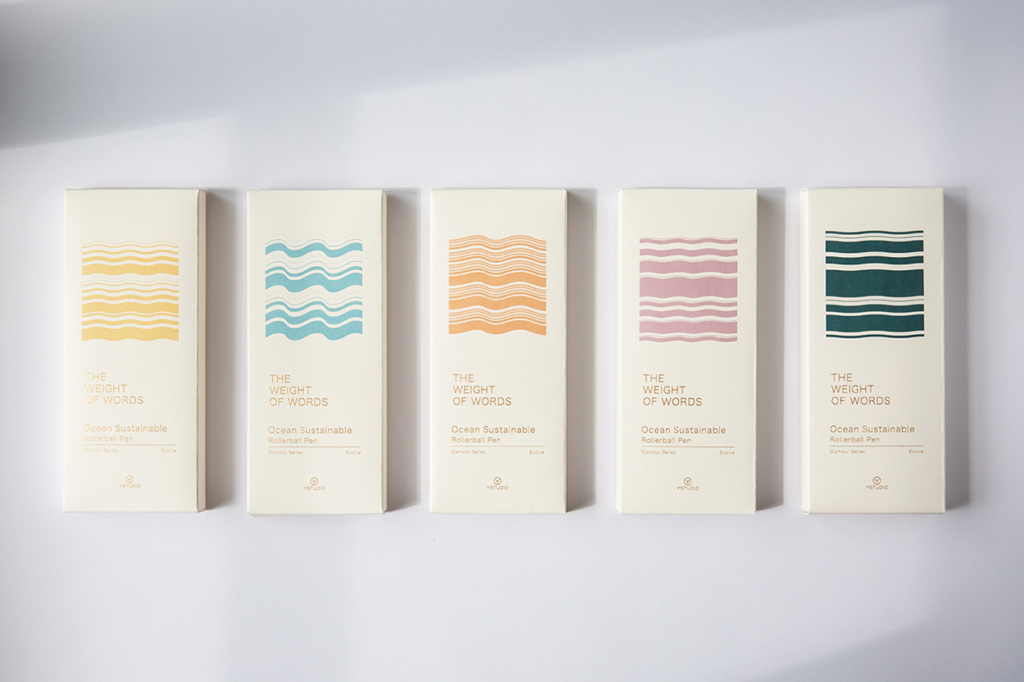 ---
Call or email us for more information:
---