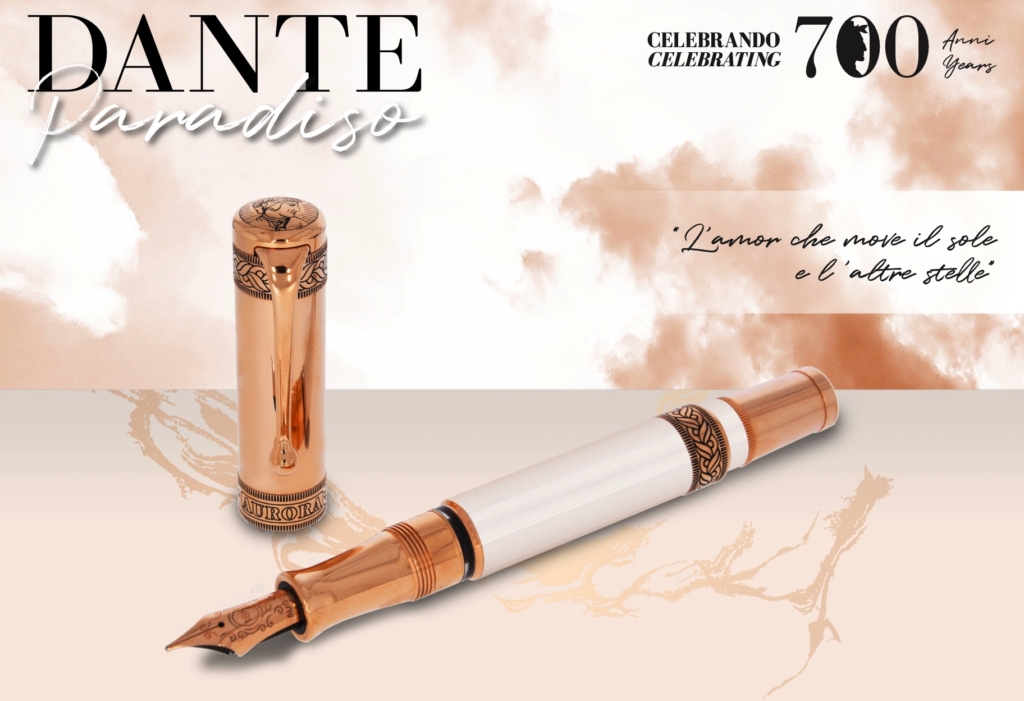 Aurora Dante Paradiso
---
Dante Alighieri plays a fundamental role as founding fathers of the Italian language. Through his most important work, "The Divine Comedy", Dante is a source of inspiration for lovers of art and literature. Aurora is proud to present the latest Limited Edition dedicated to the Divine Comedy: the Dante Paradiso Pen. The final destination of Dante's journey, which start with the Dante Inferno Pen and is finished in the 700th year after the death of the Supreme Poet with the Dante Paradiso Pen.
Paradise is the third of the three canticles of Dante Alighieri's Divine Comedy, after Hell and Purgatory. Eternal bliss dwells in Paradise: souls contemplate the divinity of God and are filled with grace. As Dante ascends, the brightness increases around him, and Beatrice's smile becomes more and more dazzling.
Fountain pen with barrel in white lacquer. Rose gold plated grip section and metal cap. Rose gold plated trims. 18 Kt. solid gold nib rose gold plated.
LIMITED EDITION OF ONLY 1265 PIECES
All nib sizes available. EF, F, M, B, BB, Stub & Italic
---


Dante Paradiso – Model: 920-CPW – $1,795
---
Details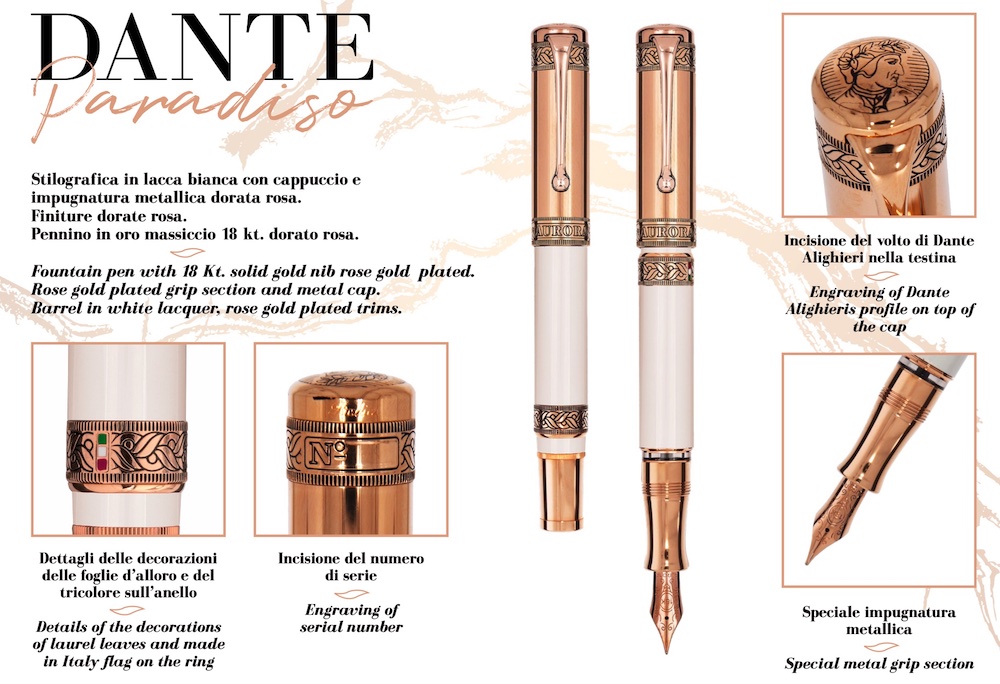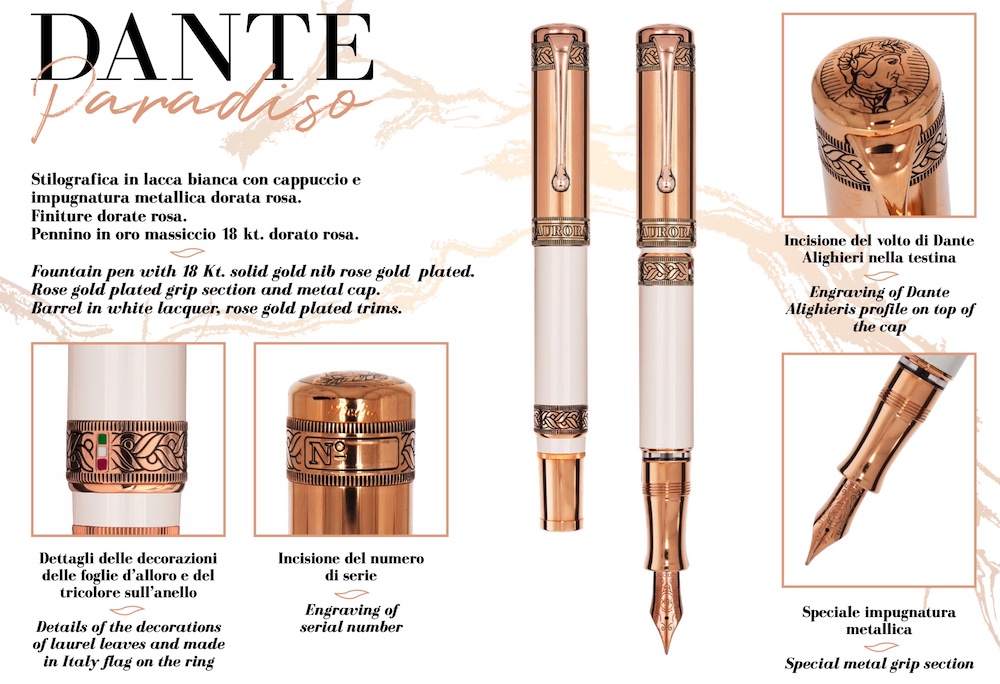 ---
Packaging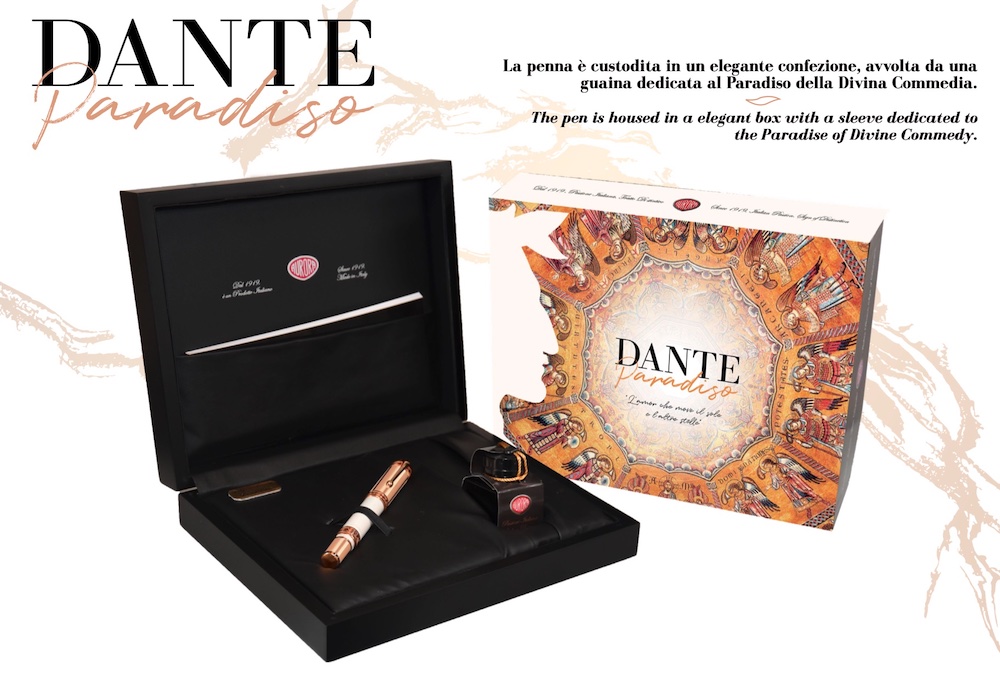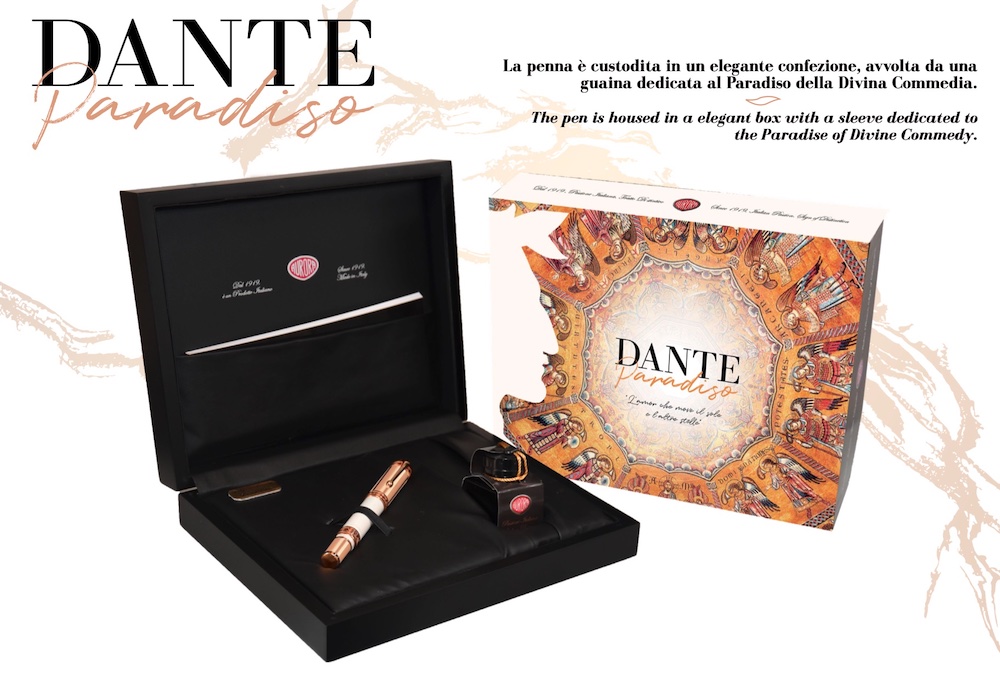 ---
---
Call or email us for more information: