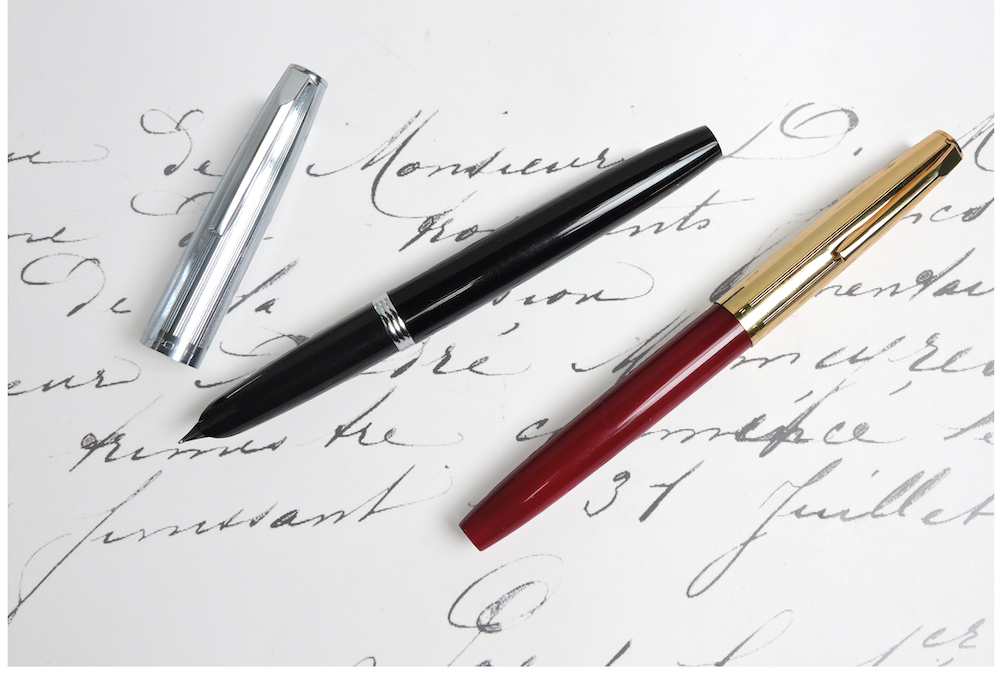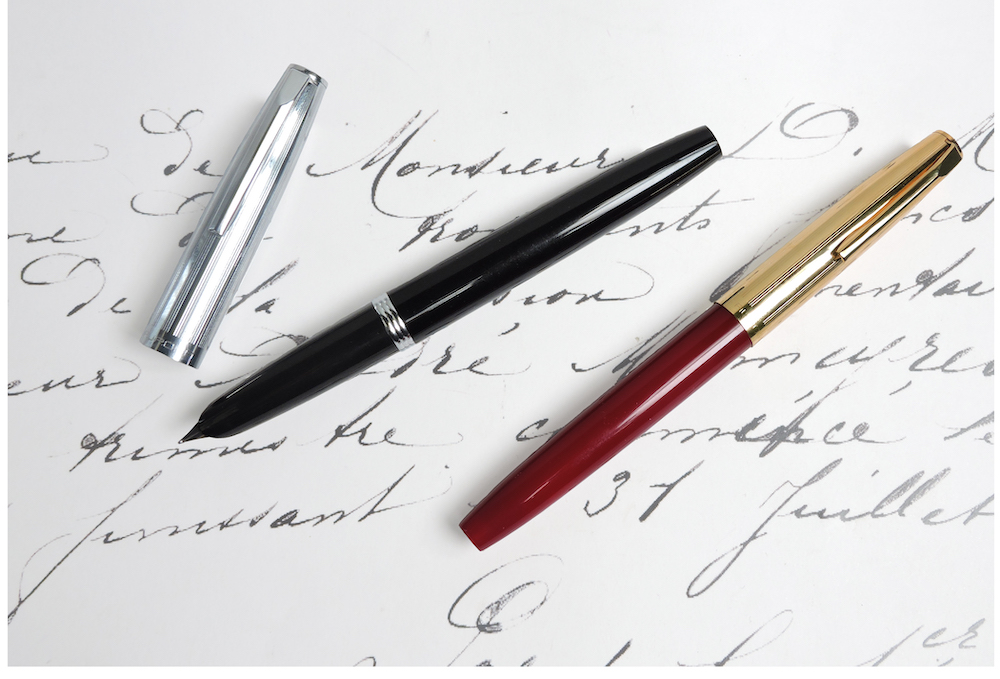 Aurora Duo Cart Pen Series
From the 50's 'back to the myth of the "DUO CART", is famous for being the first pen with the dual cartridge and the hooded nib. The Streamlining has characterized the design of that era, so the Aurora Design Department, reinterpreting the style of that period, designed a fountain pen with the typical 50's tapered shape design.
Elegant package in black leatherette, with cream interior in cream leatherette.Duo Cart is supplied together with a packaging, a customized ink, a converter, two cartriges and a certificate of authenticity. Outside a vintage illustration.
Fountain pen with gold or chrome steel hooded nib. Gold or chrome plated cap, barrel in blue, light blue or light green resin and gold or chrome trims. Medium nib only. They are now available in a Rollerball version as well.
---
Fountain Pen


Duo Cart Yellow Fountain Pen – Medium – Model DC57-CYM – $195


Duo Cart Light Pink Fountain Pen – Medium – Model DC57-CPM – $195






Duo Cart Light Blue Fountain Pen – Medium – Model DC57-CAM – $195






Duo Cart Light Green Fountain Pen – Medium – Model DC57-CVM – $195






Duo Cart Dark Blue Fountain Pen – Medium – Model DC57-DBM – $225


Duo Cart Black Fountain Pen – Medium – Model DC57-CNM – $195




Duo Cart Burgundy Fountain Pen – Medium – Model DC57-DXM – $225
---
Rollerball


Duo Cart Light Yellow Rollerball Pen – Model DC77-CY – $175


Duo Cart Light Pink Rollerball Pen – Model DC77-CP – $175






Duo Cart Light Blue Rollerball Pen – Model DC77-CA – $175






Duo Cart Light Green Rollerball Pen – Model DC77-CCV – $175





Duo Cart Dark Blue Rollerball Pen – Model DC77-DB – $185
---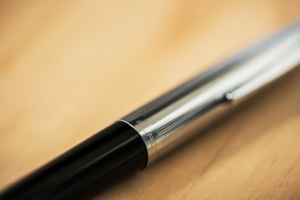 ---
For more information and how to purchase, email us at contactus@KenroIndustries.com