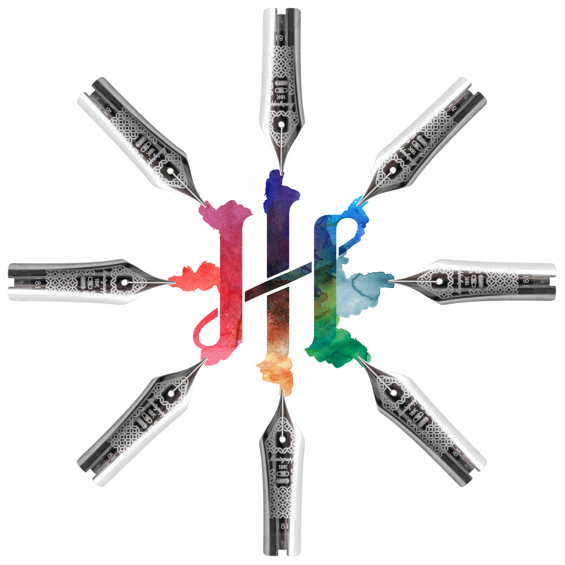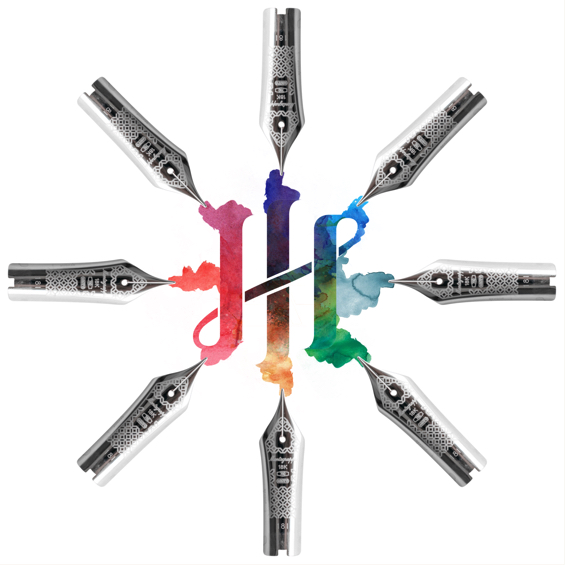 On the surface, the Ammiraglio 1939 is a professional-class Sailor nib in fine Italian attire, tailored with customary Montegrappa flair. But its de-sign and craftsmanship are more than skin-deep. Along with two pa-rallel centuries of tradition come two highly evolved sets of standards, each finely tuned for proprietary use. As a consequence, the technical teams in Bassano del Grappa and Hiroshima faced challenges to de-liver a writing instrument capable of living up to its own lofty promise. Nicknamed 'the Admiral', we're confident you'll agree it truly embodies the best of both worlds.
The creation began with a gesture of friendship and Montegrappa'sconstant desire to defy conventions. A 2017 meeting in Hiroshima reve-aled the deep levels of empathy and respect between two companies,and a common emphasis on nuance as the source of superlative wri-ting experience.
The reverence many connoisseurs harbour for Japanese calligraphyand nibs often approaches mythical proportions. Sailor's pre-eminen- ce and its cult status is deeply intertwined with the legacy of masternib designer, Nobuyoshi Nagahara. Today, his son Yukio oversees pro-duction at the Sailor Pen manufactory, and it is under his personal su- pervision that an extremely limited consignment of special nibs wascreated for this first-ever collaboration.
This 1939 design from Montegrappa's private museum collection hasbeen carefully recreated by hand and enlarged to accommodate arange of exquisite, six-millimetre ultra-precision Japanese nibs. Rea-lised in 18k gold – a rarity in Sailor Pen's repertoire – they are serviced by Montegrappa's patented piston-fill system in a true dream-team combination. For devotees of Italian writing style, the enigmatic Me-dium-Fine and Zoom grades promise a delightful departure from the norm.
No detail has been overlooked in the exterior of the Ammiraglio 1939. Richly ornamented, 0.925 sterling silver trims decorate a luxurious body hand-carved from premium Mazzucchelli celluloid and emblazoned with the period-correct Monte Grappa insignia. Weight, balance and finishing have all been realised to Montegrappa's exacting standards.
Very few will have the privilege of knowing how it feels to hold a ma-ster-built pen backed by two centuries of leadership. Congratulations on being one of a select group. We hope the pleasure it brings reflects the expertise and goodwill invested into its creation.
As is to be expected from a pen more than a century in the making, availability is extremely limited. Referencing eighty years since the mo-del's introduction, the Ammiraglio 1939 fountain pen is available as a limited edition of only 80 units in each of the following celluloid colors: Butterfly, Glittering blue, Charcoal, Malachite and Turtle brown.
Digital Brochure HERE
---
Fountain Pen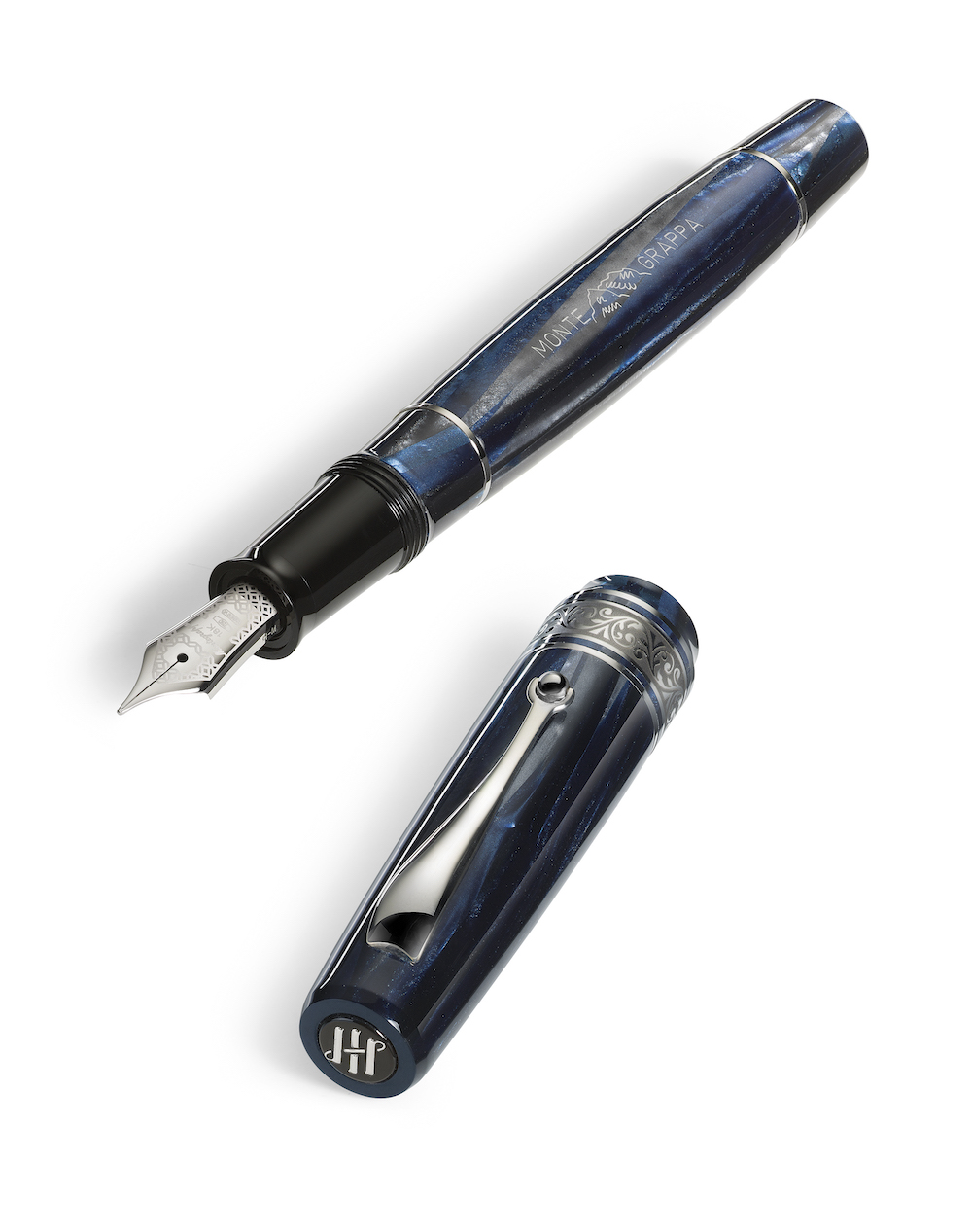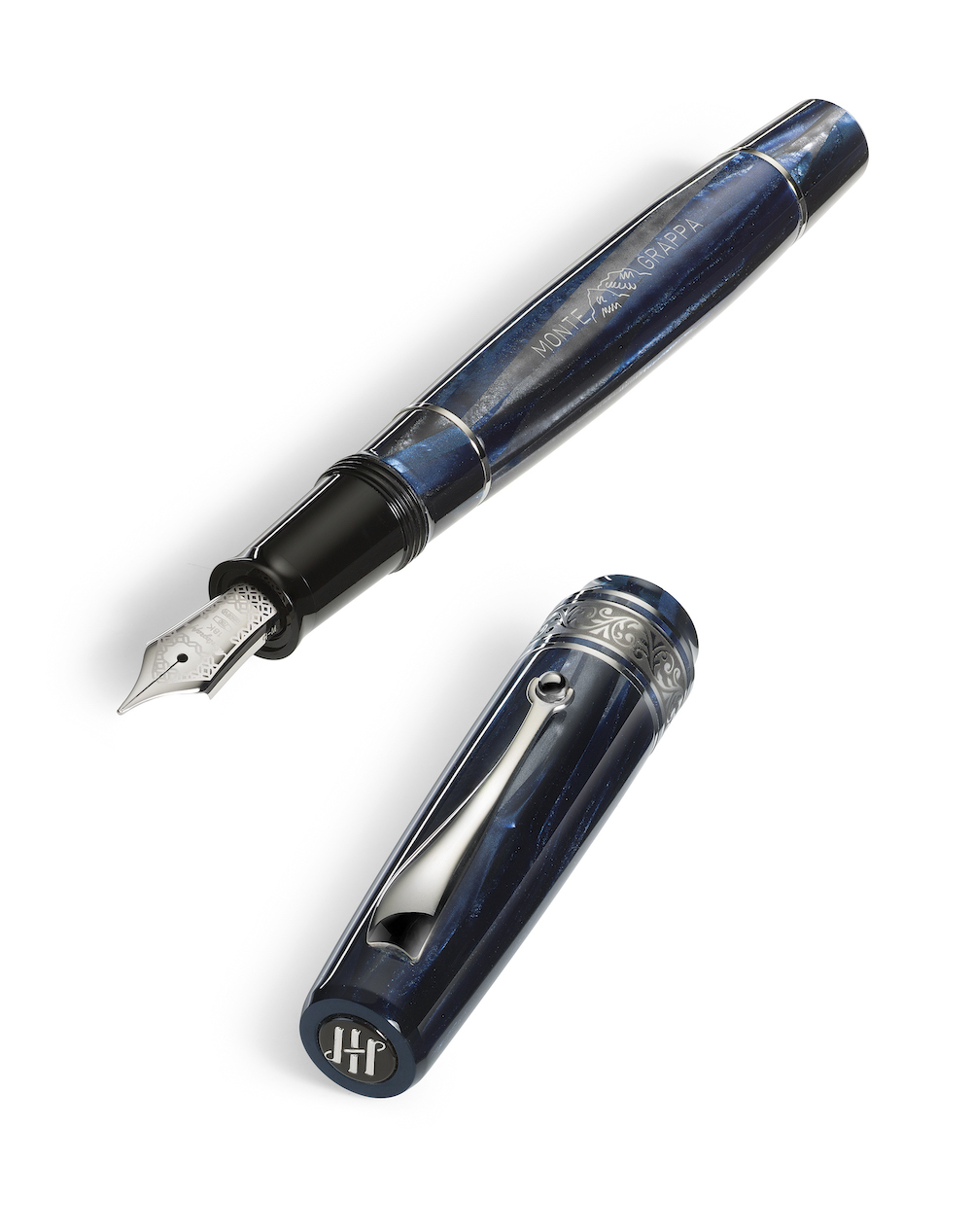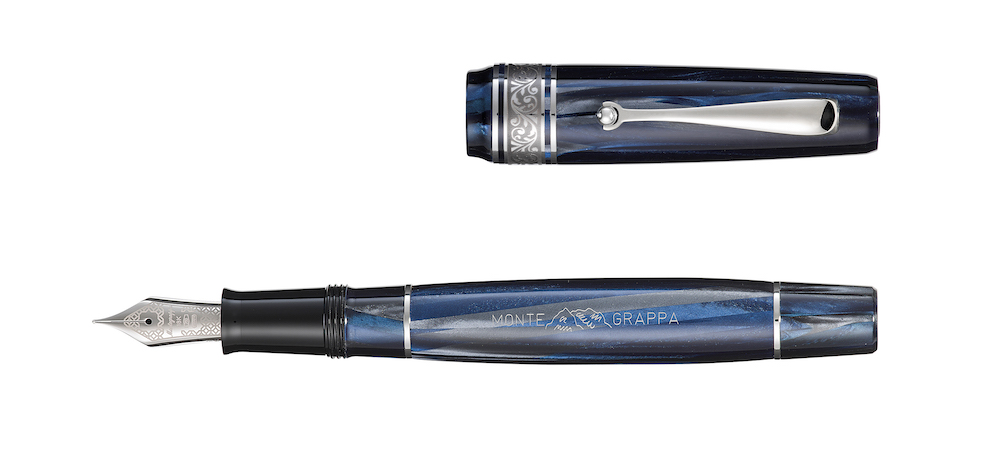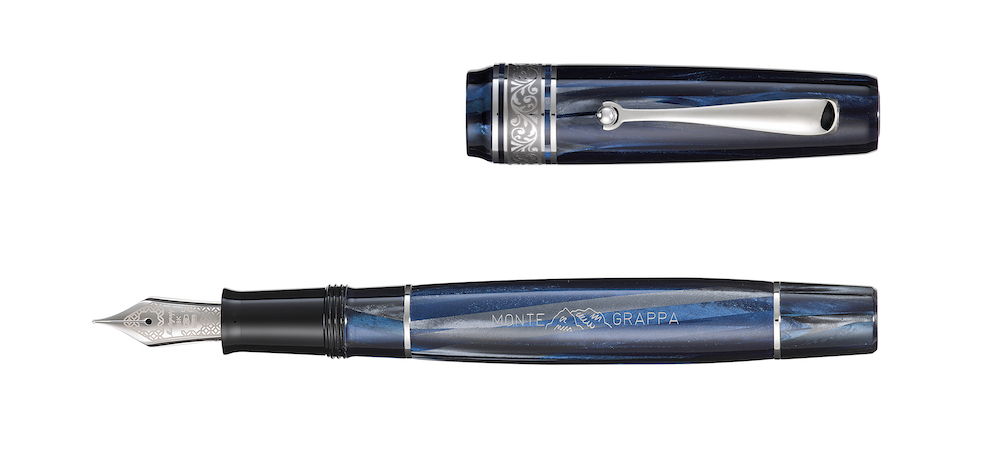 AMMIRAGLIO 1939 FOUNTAIN PENBUTTERFLY – $1.795,00
---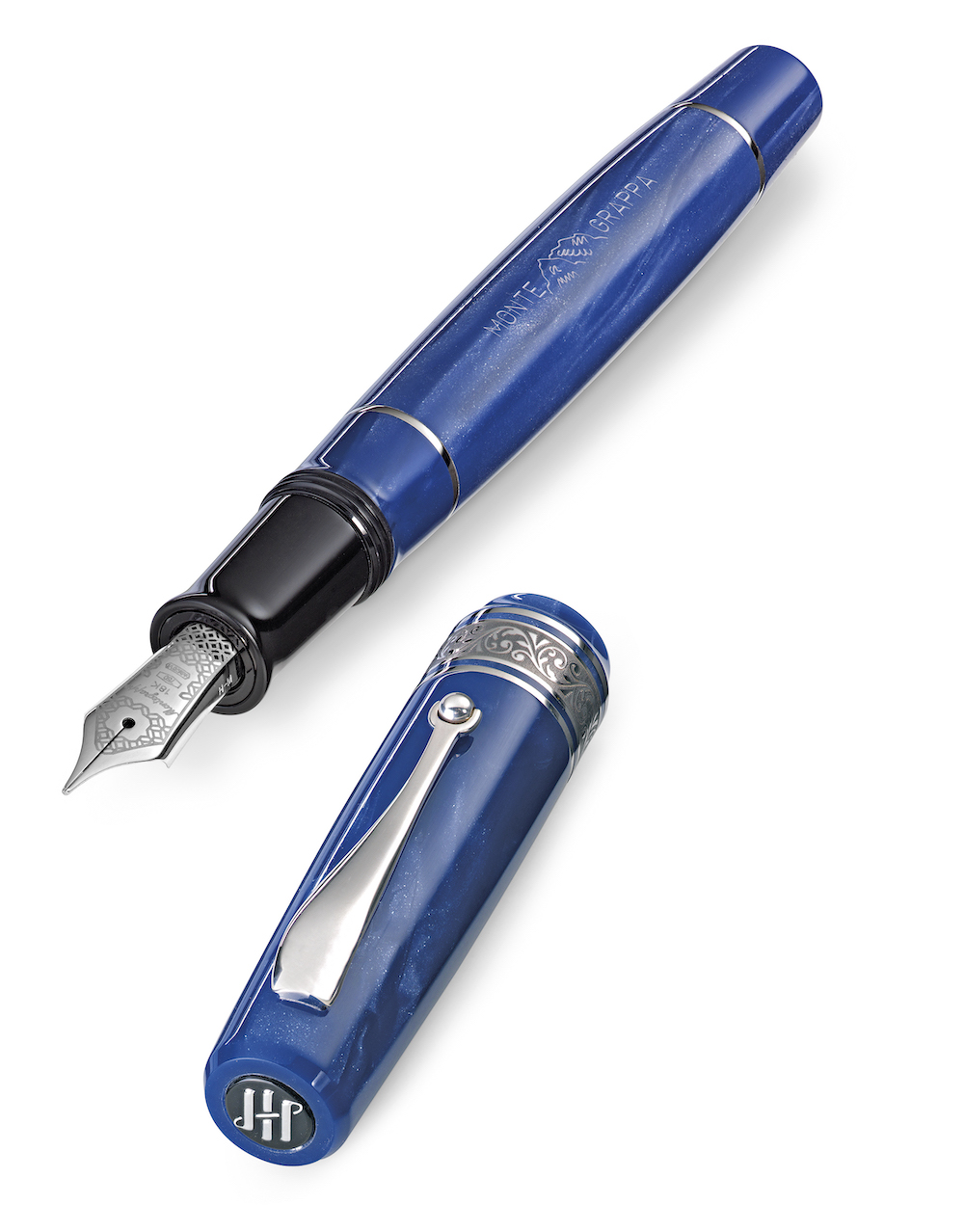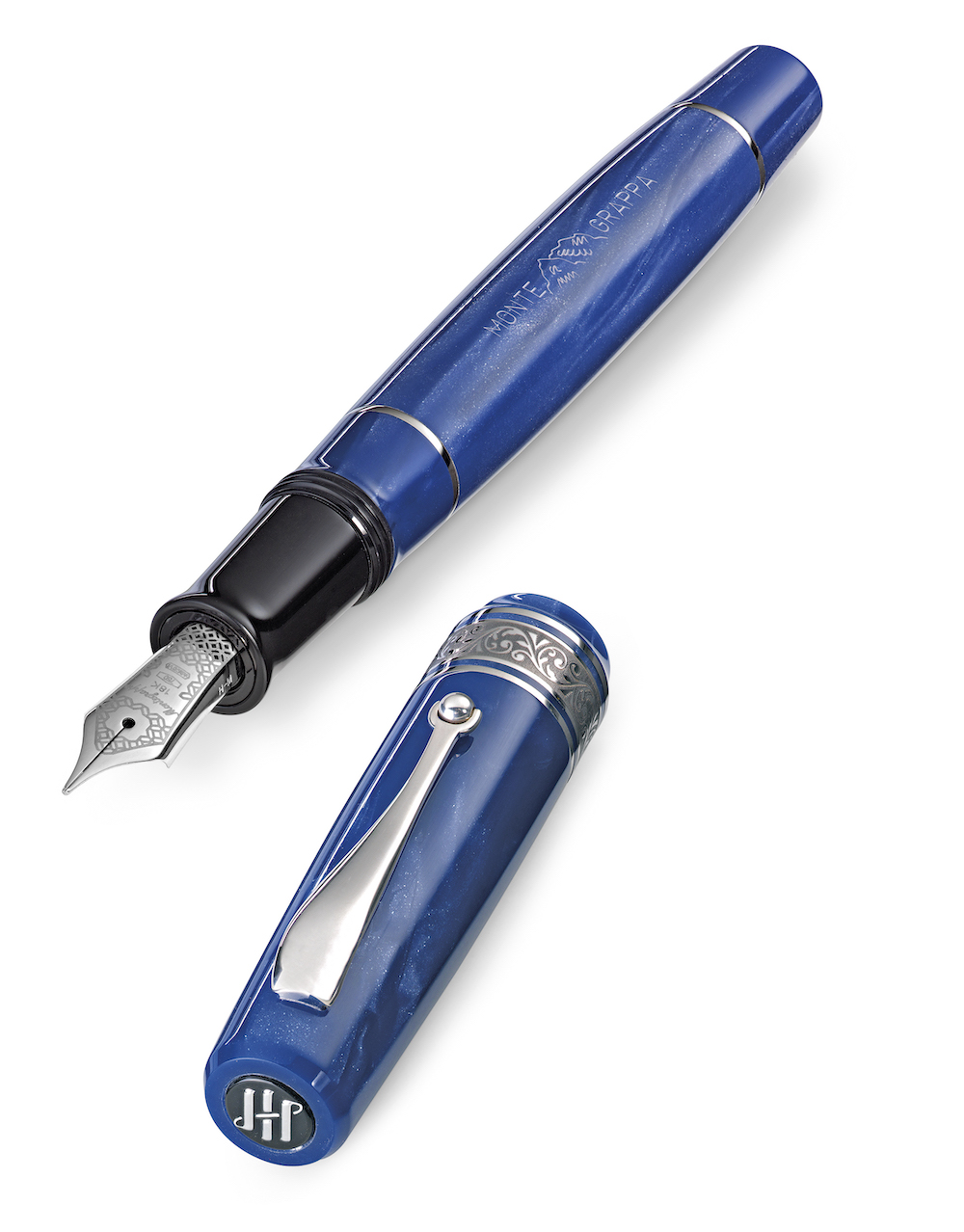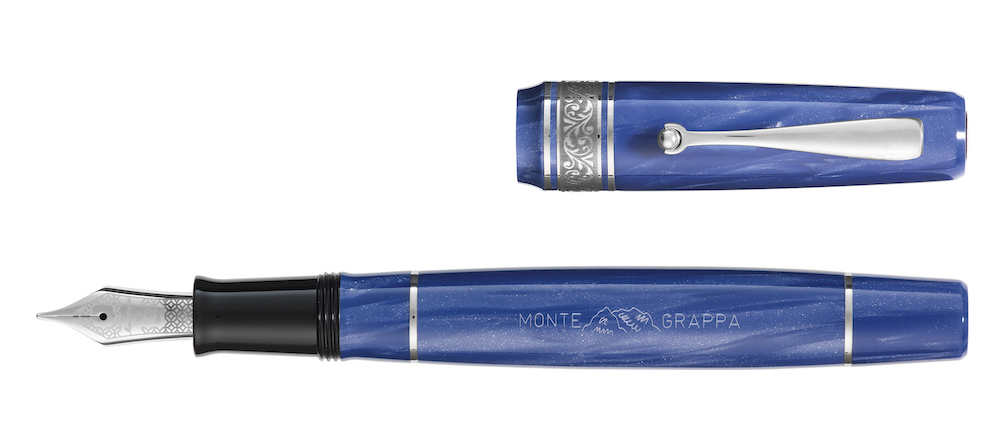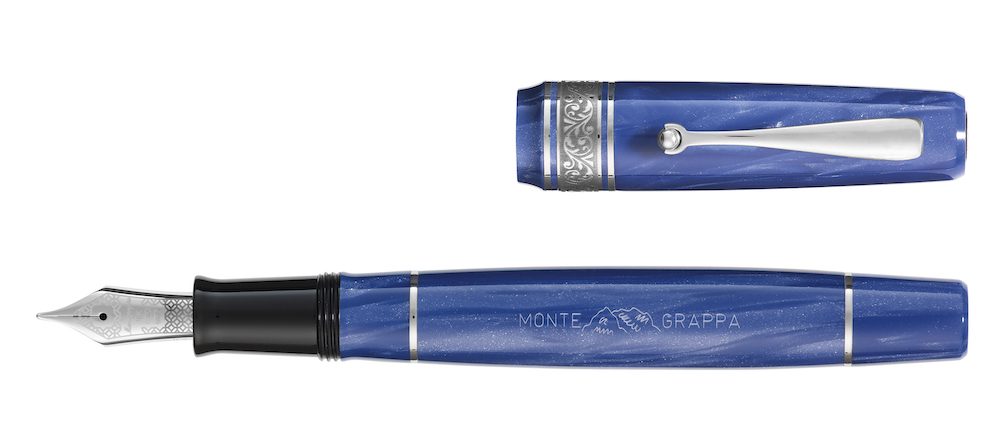 AMMIRAGLIO 1939 FOUNTAIN PENGLITTERING BLUE – $1.795,00
Limited to 80 pieces
---