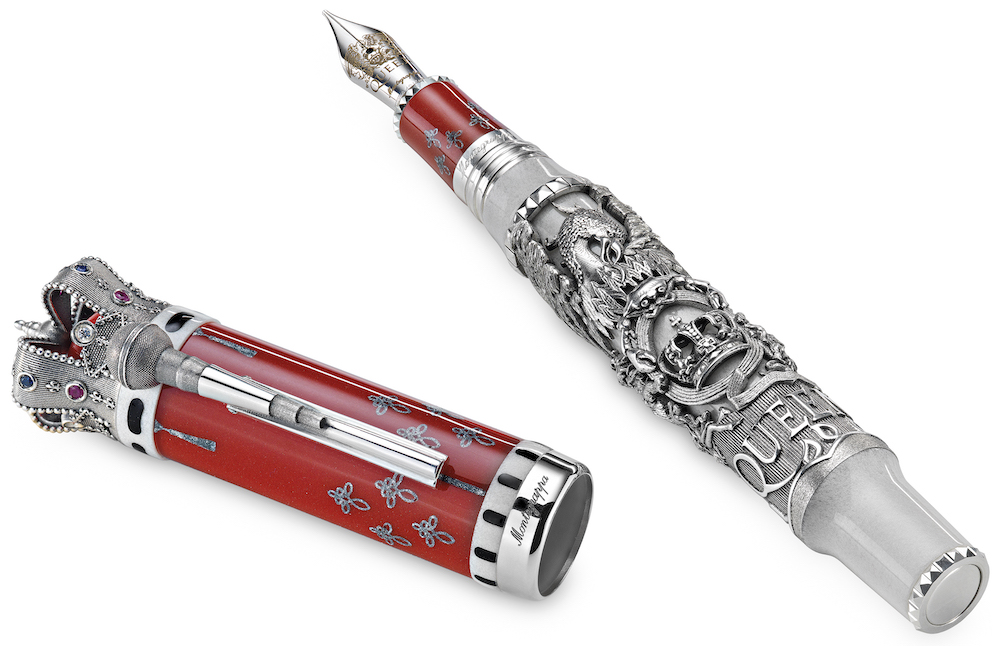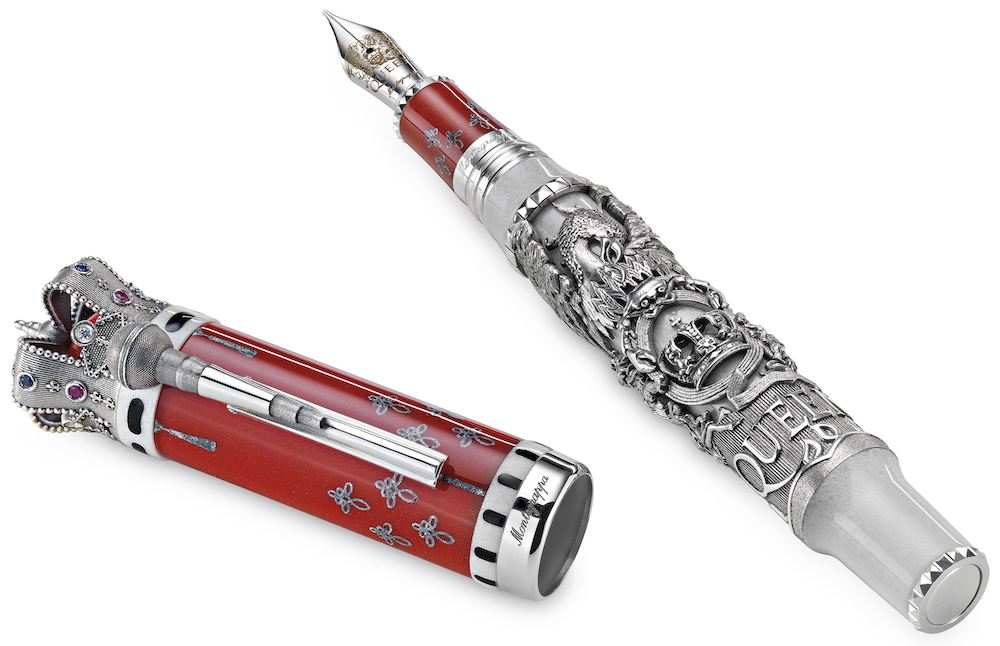 Following the box-office and Oscars success of Bohemian Rhapsody, Montegrappa's newest Icons Series edition is Queen: A Night at the Opera L.E.
Created with Universal Music's merchandising arm, Bravado, in collaboration with Queen founding members, Brian May and Roger Taylor, the new line will be ready to ship by end of June 2019.
Queen has been riding a wave of renewed popularity since the release of the blockbuster biopic last October. Now on streaming services, Bohemian Rhapsody has been a sensation with millennial and Generation Z audiences – while giving mature music fans plenty of reason to feel nostalgic and proud of their own cultural legacy. Queen were a massive presence in the seventies and eighties, but have always remained strong, thanks to a catalogue of songs with deep foundations in popular culture – from sport (We Are the Champions) to gender identity (I Want to Break Free) and Wayne's World.
The song, Bohemian Rhapsody, was released in 1975 on the album A Night at the Opera. The album's cover art features the legendary Queen Crest – a logo designed by Freddie Mercury that we have reproduced around the barrel using lost-wax casting. Numerous other design features reference Freddie Mercury's iconic stage presence – etched into legend by Queen's 1985 performance at Wembley Stadium for Live Aid. The pen's core is made of resin to enable enamel detailing.
Available in sterling silver with gold plate and a crown studded with blue sapphires, rubies and diamonds, the edition comprises 555 fountain pens (piston-fed, 18k gold nib with Queen Crest engraving in F, M, B) and 555 rollerballs. The edition size refers to the 5:55 length of Bohemian Rhapsody – among the longest tracks ever to achieve a #1 chart position. An additional 18k solid gold version is available in 15 FP and 4 RB.
Special packaging is a deluxe lacquered wooden case realised in burgundy gloss with the Queen Crest in gold foil.
Digital Brochure HERE
---
Fountain Pen






Queen A Night at the Opera L.E. – Model: ISNON_SR – $5,700
---


Queen A Night at the Opera L.E. – Model: ISNONRSR  – $4,980
Limited to 555 pieces
---
---
Call or email us for more information: