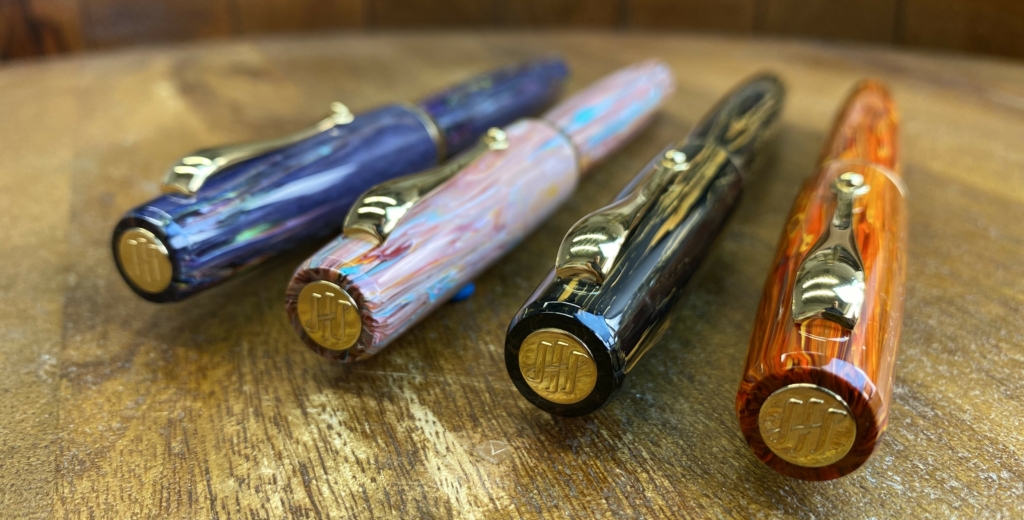 With Kenro Industries now spanning three decades in business, we have developed great partnerships over the years with some of the most well-known pen manufacturers in the industry. In fact, it wouldn't be hyperbole to say that Montegrappa's excellence in the field has become part of our company's DNA – providing Italian craftsmanship and luxury to all corners of North America.
Because of this, Ryan Sirignano, our resident Montegrappa expert, and company president, Joel Blumberg, jumped at the chance to visit the Montegrappa factory as soon as travel restrictions allowed for them to do so. In Bassano, Ryan and Joel met with Montegrappa president, Giuseppe Aquila, to see the vision of where the manufacturer is heading for 2022 and beyond.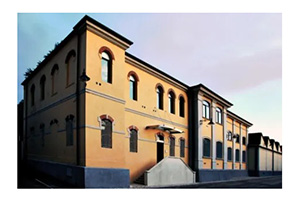 It was while Joel and Ryan were at the Montegrappa factory that the opportunity to create four custom pens for Kenro came up. During their time, Ryan was able to develop four hand-blended Montegrappa Admirals, which we now have in stock at Kenro.
These pens show the marriage of partnership and the creativity that has acted as a ballast for our two brands for decades. The hand-blended colorways range from a soft pink to a fiery orange, giving individual expression and personal preference for each customer. They're cast from the Admiral silhouette, so have a distinct handfeel, most notable for the curvature of the barrel. Each Admiral is complete with an 18-karat gold nib and the covetable ratcheted piston filler, making for a tactile experience, not unlike the winding of a manual watch.
What we have in these four designs is what Montegrappa and Kenro do right: create pens that elevate the writing experience while not detracting from the overall luxury of each individual pen. Because of the nature of this collection, we have only 25 pens available per color, making for one hundred in total. As a Kenro exclusive, email us for more information.
---
Pricing
Montegrapphite Aquarius, Gold Plated Brass Trim FP – M – IS41R3YV_1 – $1,495
Montegrapphite Pisces, Gold Plated Brass Trim FP – B – IS41R5YS_2 – $1,495
Montegrapphite Salxco, Gold Plated Brass Trim FP – M – IS41R2YC_8 – $1,495
Montegrapphite Leo, Gold Plated Brass Trim FP – M – IS41R3YO_2 – $1,495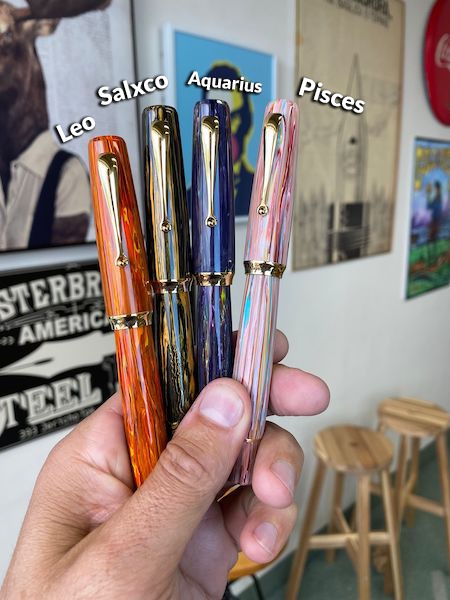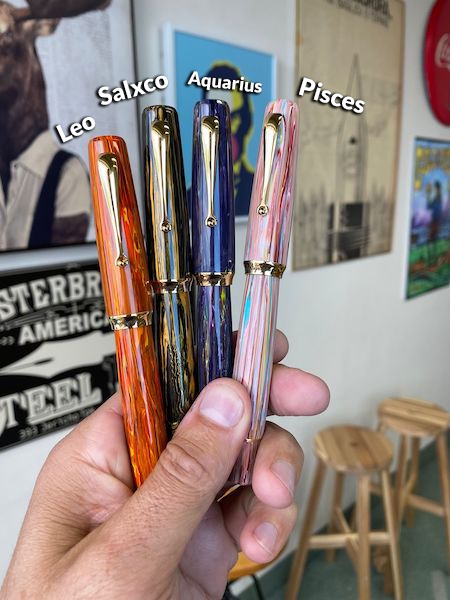 *Please refer to above image for identifying pen
---
See the Admirals in Action