Design 07 – All Black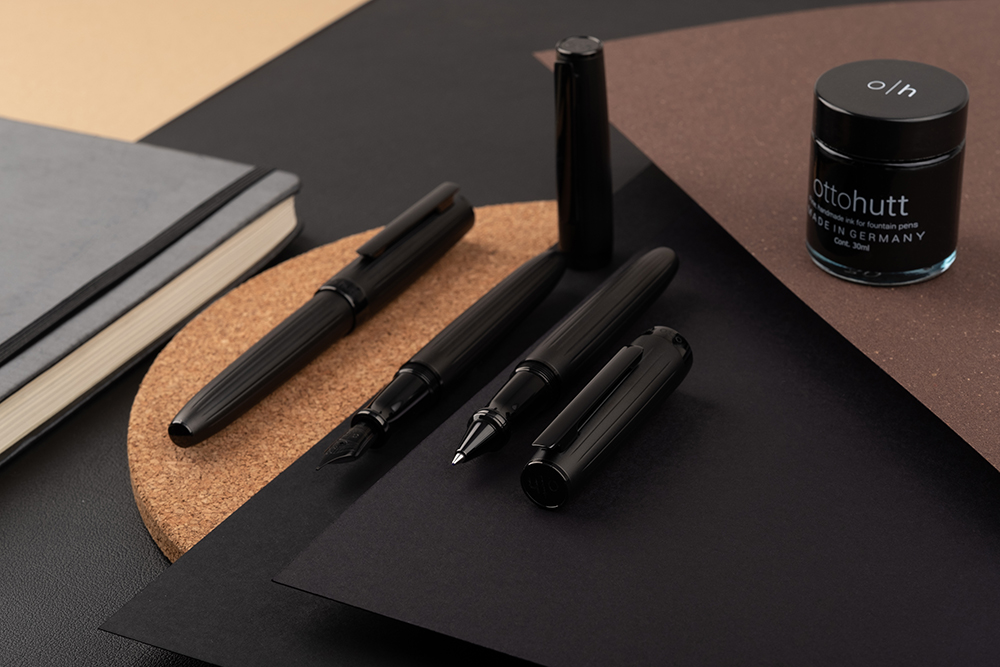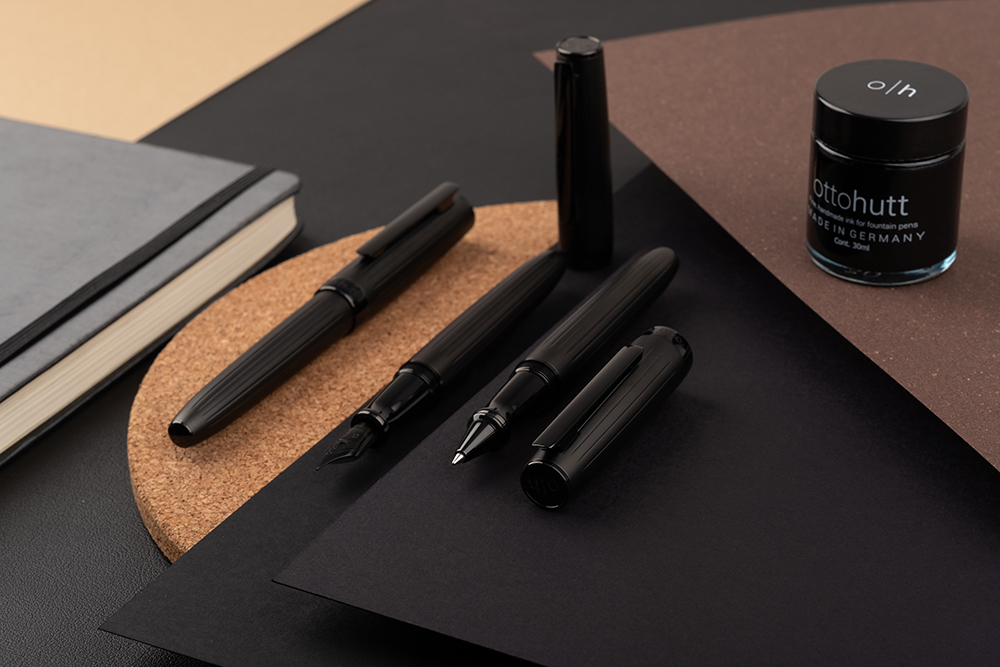 Design 07 is the quintessence of design perfection. Design and functionality combined into an energetic body that has a mattified black PVD coating. A bow to the beauty of clear forms. Strong and elegant. Unambiguously, the all-overly overshining idea of high-quality value. With a characteristic spring clip, masterfully further developed and executed in perfection.
With an extraordinary Otto Hutt gold nib in XL format with Otto Hutt logo, which the writing instrument is available as original with the line weights EF, F, M and B
With award-winning case with a cover made of Italian precious paper
With suitable converter for the use of individual ink and 5 pack cartridges blue.
Including a leather case, silver or microfiber cloth, instruction manual and certificate
Length 14cm, length open 12.5cm, diameter 16mm, weight about 65.6gr.
---
07 PVD All Black – Fountain Pen




D07 018-11591-M Otto Hutt- D7 PVD Black Matt Coated Lacquer FP – M – $995
D07 028-11591-F Otto Hutt- D7 PVD Black Matt Coated Lacquer FP – F – $995
D07 038-11591-EF Otto Hutt- D7 PVD Black Matt Coated Lacquer FP – EF – $995
D07 068-11591-B Otto Hutt- D7 PVD Black Matt Coated Lacquer FP – B – $995
---
07 PVD All Black – Rollerball



D07 009-11634RB Otto Hutt – D7 PVD Black Matt Coated Lacquer RB – $895
---
07 PVD All Black – Ballpoint


D07 001-11633BP Otto Hutt- D7 PVD Black Matt Coated Lacquer BP – $525
---
Engraving options


Font styles


---
Call or email us for more information: