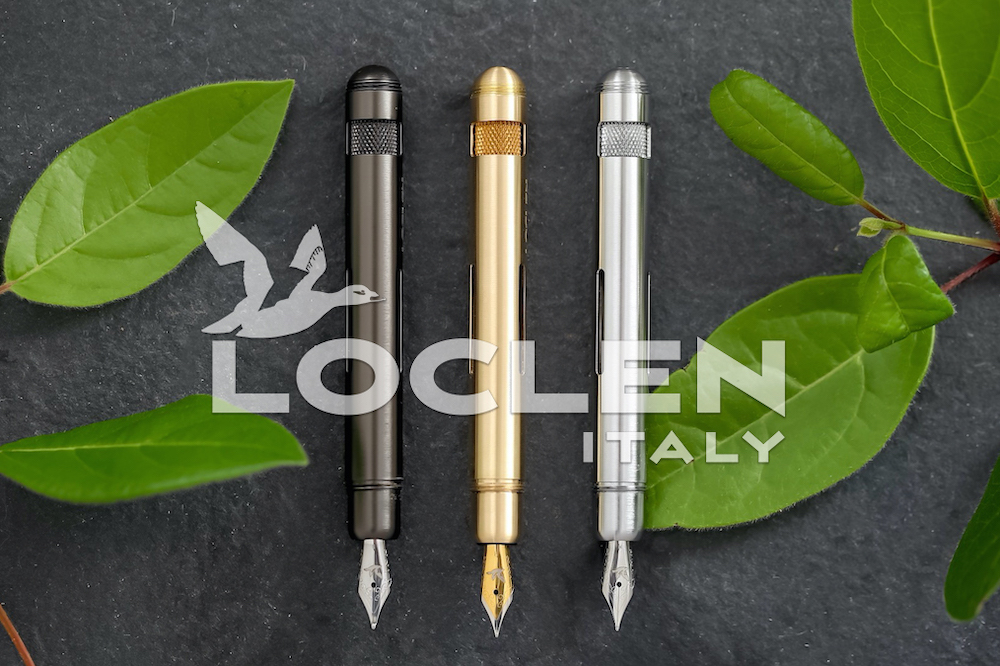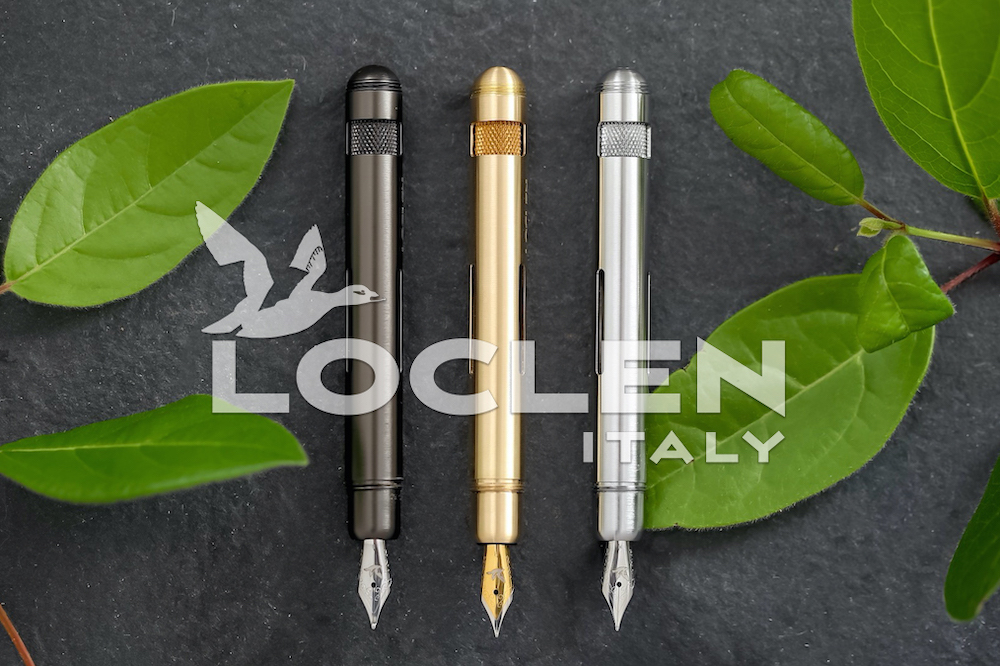 ---
Passion and innovation in writing instruments, this slogan is at the core of the LOCLEN brand. Based in Venice, Italy, LOCLEN's goal is to satisfy anyone who is passionate about pens by focusing on design innovation and exceptional quality and creating extraordinary writing instruments for everyday use.
LOCLEN pens are characterized by their unique and innovative designs that stand out from the competition. LOCLEN designs pens that meet the contemporary demand for anyone who is passionate about writing instruments and looking for something different, cool and functional.
LOCLEN is proud to introduce the Electa, the first and only fountain pen to feature the propiatory Vibration Absorbing System (VAS). LOCLEN engineers, created this advanced and ingenious system that blocks the vibrations of the nib when writing on the paper to be transferred to the barrel. The writer won't feel these vibrations because they are stopped by the three rubber rings that divide the barrel from the front section which make the front section more flexible than any other pen on the market.
The Loclen Electa Fountain Pen is hand turned made from a solid block of metal in three distinct metal finishes: Ruthenium, Solid Raw Brass and Brushed Chrome. The Electa's Innovative design includes ink view windows cut out on each side of the barrel so the ink level can be revealed as well as a brass ring on top of the barrel that operates the Piston convertor.
Each Fountain pen uses a #5 Iridium Steel JOWO nib in five point sizes: EF, F ,M,B and 1.1 Stub and features a captured converter filling system.
The Electa Fountain Pen features all of the design and technological concepts that comprise the LOCLEN brand. LOCLEN- Innovative, functional, and Cool writing instruments for your everyday carry.(EDC).
Captured converter with and exterior knurled grip knob
Threaded cap for posting to the back of the barrel
Two slotted windows for ink view
German Jowo nib system – size five
German Schmidt threaded converter
Friction fit "O" ring system – front grip section provides added softness and flex to writing
Removable brass pocket clips clips
Threaded cap
Laser engraved Loclen logo
Dimensions 0.55 x 5.0 x0.47
Weight 39g
---
FOUNTAIN PEN




Fine Brushed Chrome – ELEFP CHROME – EF, F, M, B & 1.1 stub – $250




Fine Brushed Chrome – ELEFP BRASS – EF, F, M, B & 1.1 stub – $250




Fine Brushed Chrome – ELEFP RHUTHENIUM – EF, F, M, B & 1.1 stub – $250
---
Disassembled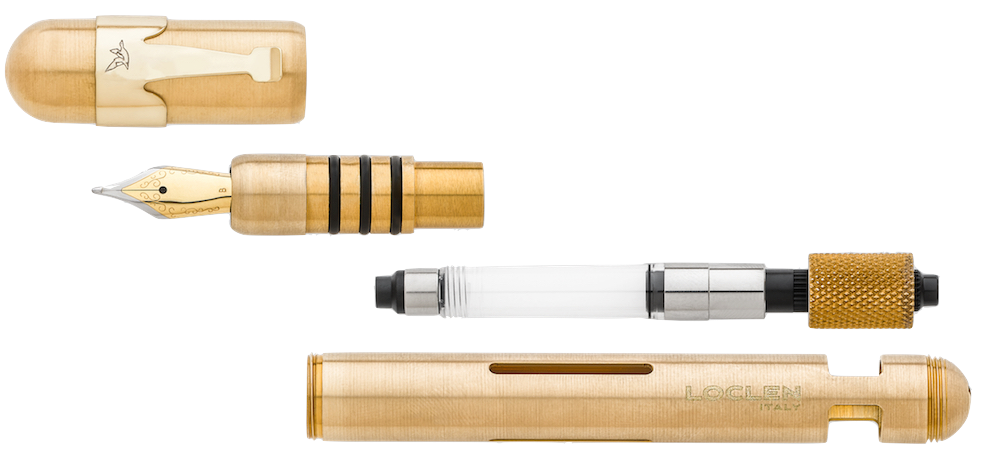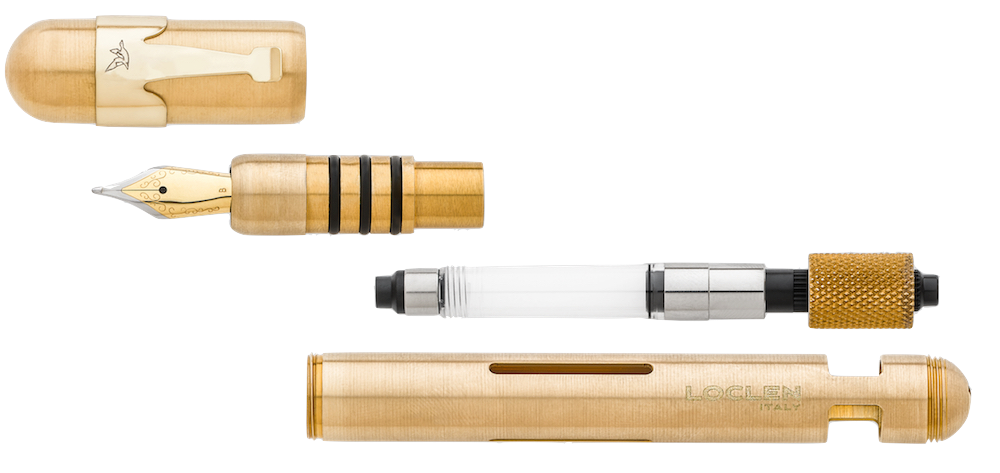 ---
Call or email us for more information: