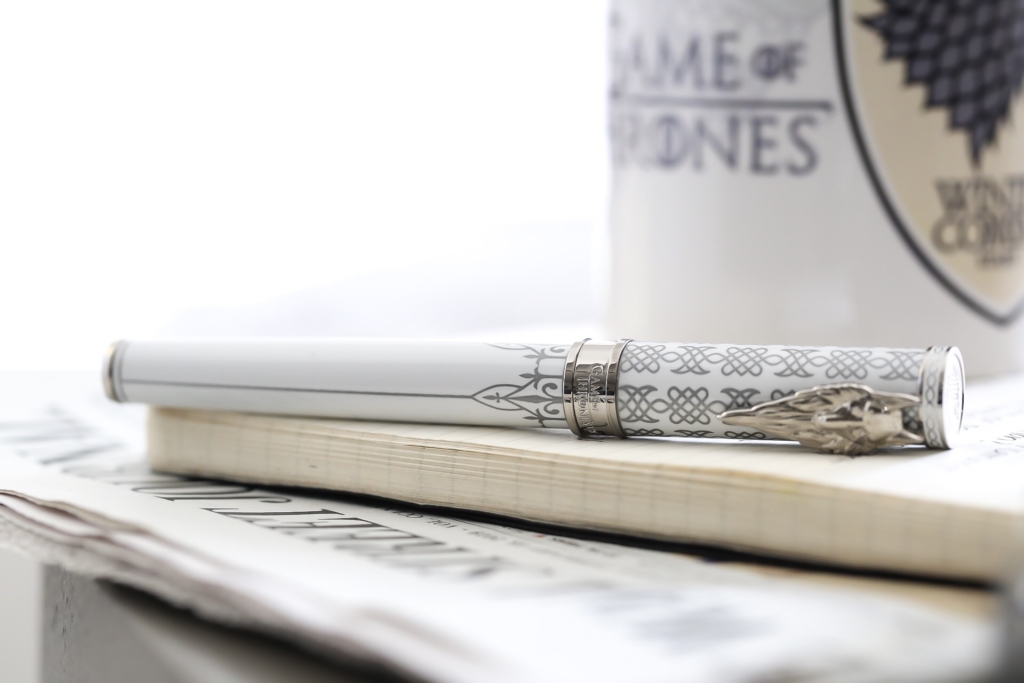 Mongrappa releases Gift with Purchase for all Game of Thrones pens.
With the eight and final season of HBO's successful Game of Thrones series just around the corner (the season is scheduled to premiere in April 2019), Montegrappa will be running an exclusive Gift With Purchase promotion associated to our GoT open editions, namely the Stark, Targaryen, Lannister, Baratheon and Westeros pens. HBO is planning a major campaign and we expect another opportunity for sales from our specialty pens.
With the sale of each pen, you will receive a complimentary mug (see enclosed pictures), which has to be offered as a Gift With Purchase to the end users who will buy the pens.
In attachment you will find separate artworks with the sigils of the four houses or the map of Westeros, which may be used for promotional purposes online and offline.
There are five mug designs: four with the sigils of the houses of Stark, Targaryen, Lannister and Baratheon – which will be gifted with the pens dedicated to the pertaining families – and one with the map of Westeros – which will be gifted with the Westeros pens or at a later date with all pens, once stocks on the other types of mugs are no longer available.
Should you have an existing stock of the above mentioned pens – which you wish to include in the promotion, you are offered the possibility to buy the mugs separately at the special cost of $10 each.
The promotion will start as of February 1st and will run till supplies last.