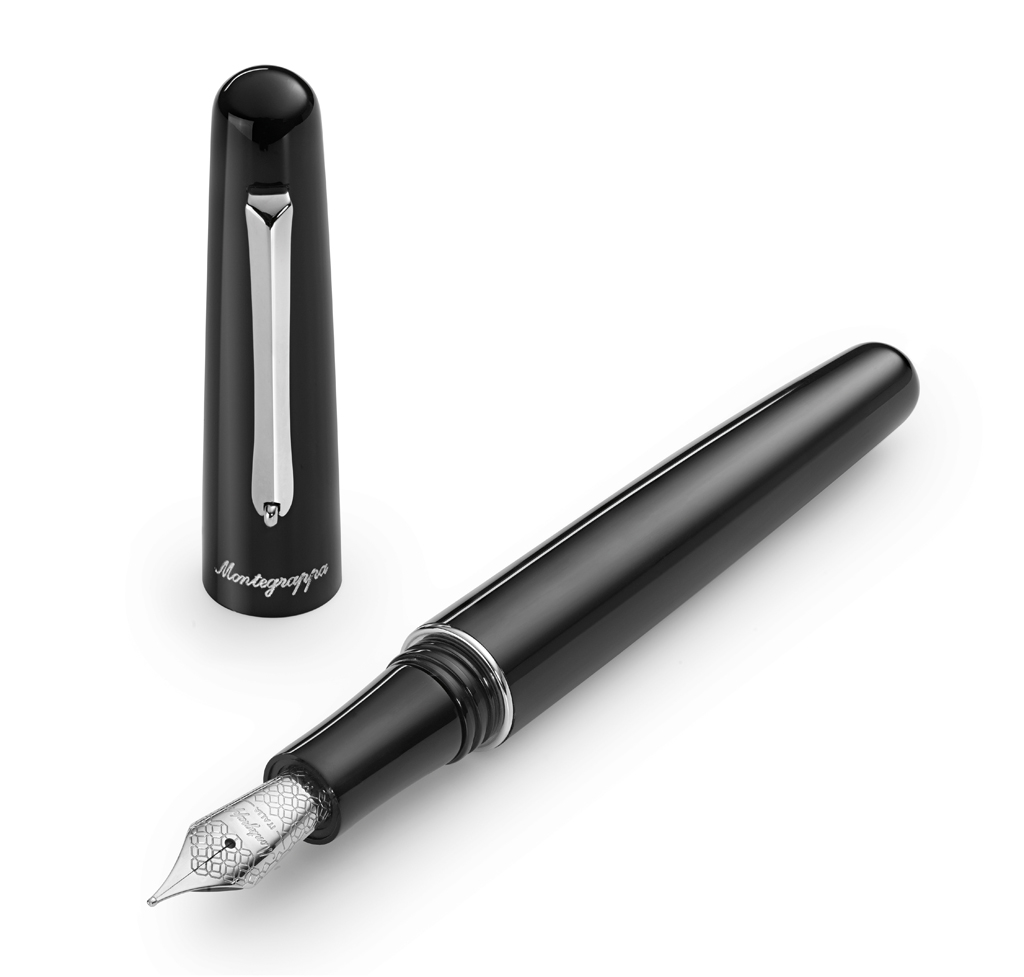 Montegrappa Elmo 01
---
Montegrappa is best known for designing pens beyond the fantasies – and budgets – of the average handwriting enthusiast, but the Italian company's latest release sees a return to its more modest roots and the vision of its original co-founder, Heinrich 'Elmo' Helm.
The factory that today produces the world's most indulgent pens was, from 1912 to 1928, leading the charge to democratise writing. Back then, portable pens were an emerging technology fraught with problems and still seeking wide acceptance as tools of know- ledge and networking.
Helm was the company's first technical director – a figure with an industriousness and optimism reminiscent of today's tech entrepreneurs. His know-how and charisma in- spired the fledgling company to name its first products after him, and Elmo pens would go on to be mainstays of Italian offices and schools for decades to come.
The Elmo 01 is a compact, all-round pen that recalls the international style popularised by Bauhaus throughout the 1920s. During that era, Helm would steer his company away from the archetypes of dipping pens and design new solutions that catered for con- temporary lifestyles. Portability, reliability and efficiency were his mantra.
In 2019, pens are again being sought out as essential items of every day carry and the Elmo 01 is among the first European-made pens to cater for this resurgence. Handmade from resin and stainless steel, it brings robust, all-round performance, honest simplicity and a century of know-how to prestige stationery.
The Elmo 01 is available as a fountain pen, rollerball and ballpoint pen. Fountain pen nib sizes are EF, F, M, B
Brochure HERE
---
Fountain Pen


Elmo Fountain Pen, Black – Model: ISEOR_AC – $250


Elmo Rollerball, Black – Model: ISEORRAC – $240


Elmo Ballpoint, Black – Model: ISEORBAC – $230
---
Call or email us for more information: