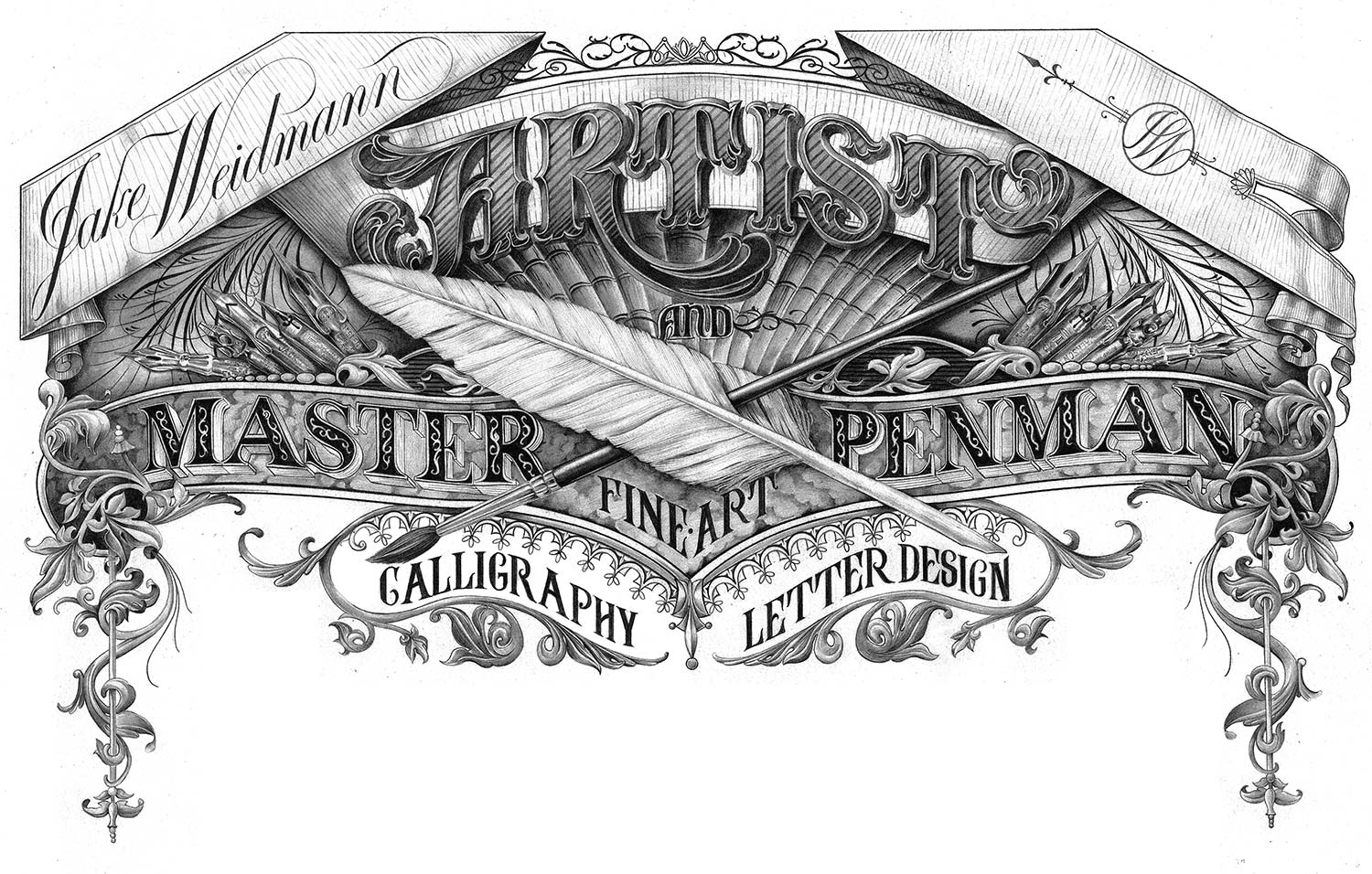 Kenro welcomes special guest and International Master Penman, Jake Weidmann to the DC Pen Show. The timing of the show arrives as he and Montegrappa introduce their collaborative special edition version for the Pen of Peace. This special edition pen will be unveiled at the Montegrappa exhibit beginning Friday, August 4th. It is also important to note that Jake will be on hand to provide a one-of-a-kind hand engraving on select Montegrappa pens.
Breif Bio for Mr Weidmann
Jake is a professional artist and certified Master Penman in Denver, CO. The youngest in history among twelve existing Masters today, Jake received his Master Penman certificate through the International Association of Master Penman, Engrossers and Teachers of Handwriting (IAMPETH) in July of 2011. Jake works across numerous mediums in art and calligraphy and is most well-known for his use of traditional calligraphic flourishing and hand lettering in the context of fine art.
Montegrappa
A century of craftsmanship and original Italian style. The first Italian manufacturer of superior writing instruments was founded in Bassano del Grappa in 1912. More than a century of peerless craftsmanship has defined this Italian brand, known around the world for its creativity and style.