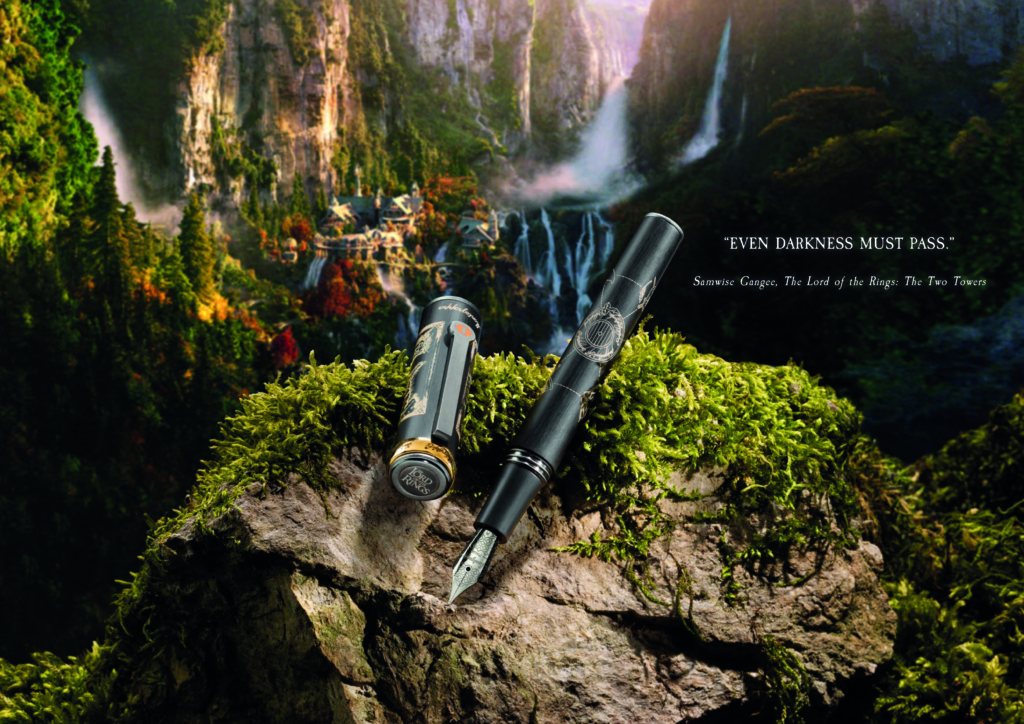 Montegrappa Eye of Sauron – Middle Earth
As anticipation builds for the on-screen return of the Lord of the Rings, we are implementing our own Hollywood-style remake programme, beginning with the special, limited release of Eye of Sauron: Middle-earth– ready to ship to markets from end of May, 2022.
Created in numbered limited editions of 300 fountain pens, 100 rollerballs and 100 ballpoints, this archive reissue model revives 2020's Eye of Sauron, transforming it with full-body laser engraving to represent the lands of Middle-earth and the bonds implicit in the Fellowship of the Ring.
Core product specifications follow the original release: a satin-black resin body with ruthenium brass trims, a ruthenium brass clip detailed with Super-LumiNova® enamel, and a removable, gold-plated brass replica of the One Ring. Fountain pens are cartridge/converter with a 6mm ruthenium steel filigree nib (EF, F, M, B, Stub 1.1, Stub 1.5). All editions are packaged in the custom laminated premium case provided with the original release.
---
Fountain Pen

Montegrappa Eye of Sauron – Middle Earth – Model: ISLOR_ME – $595
---
Rollerball Pen

Montegrappa Eye of Sauron – Middle Earth – Model: ISLORRME – $575
---
Ballpoint Pen

Montegrappa Eye of Sauron – Middle Earth – Model: ISLORBME – $550
---
Additional Info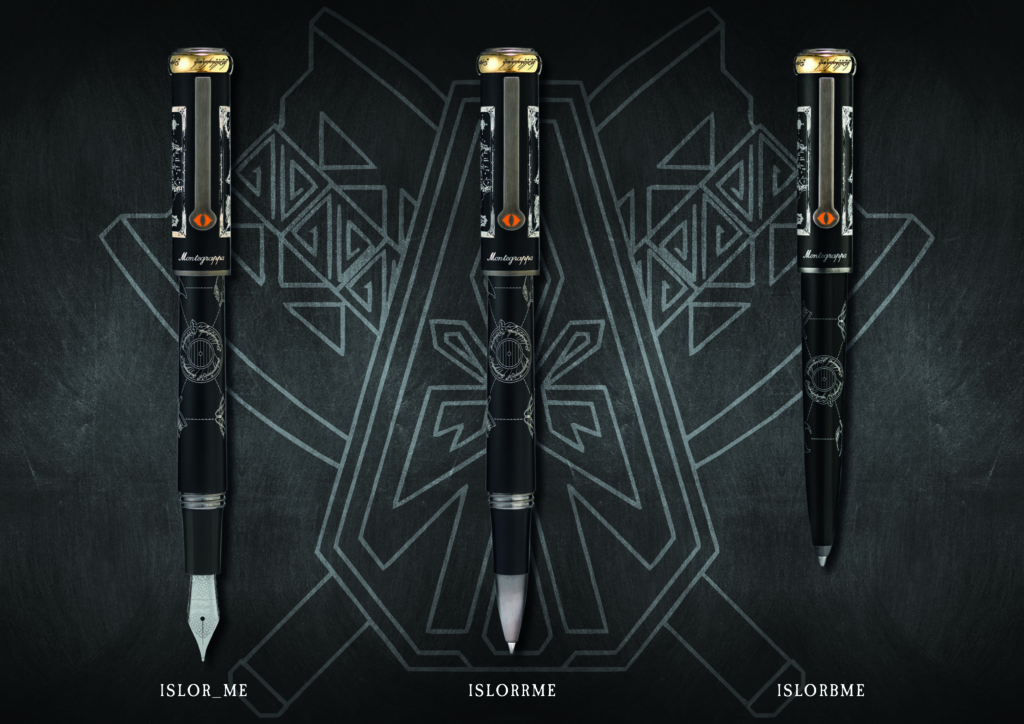 ---
Packaging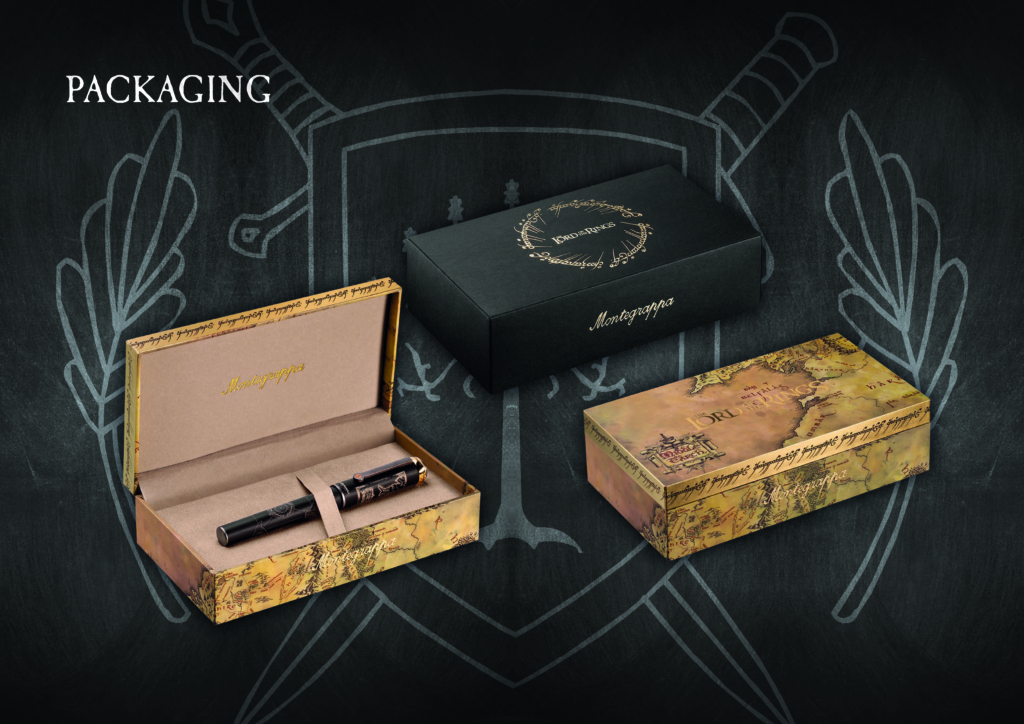 ---
Call or email us for more information: