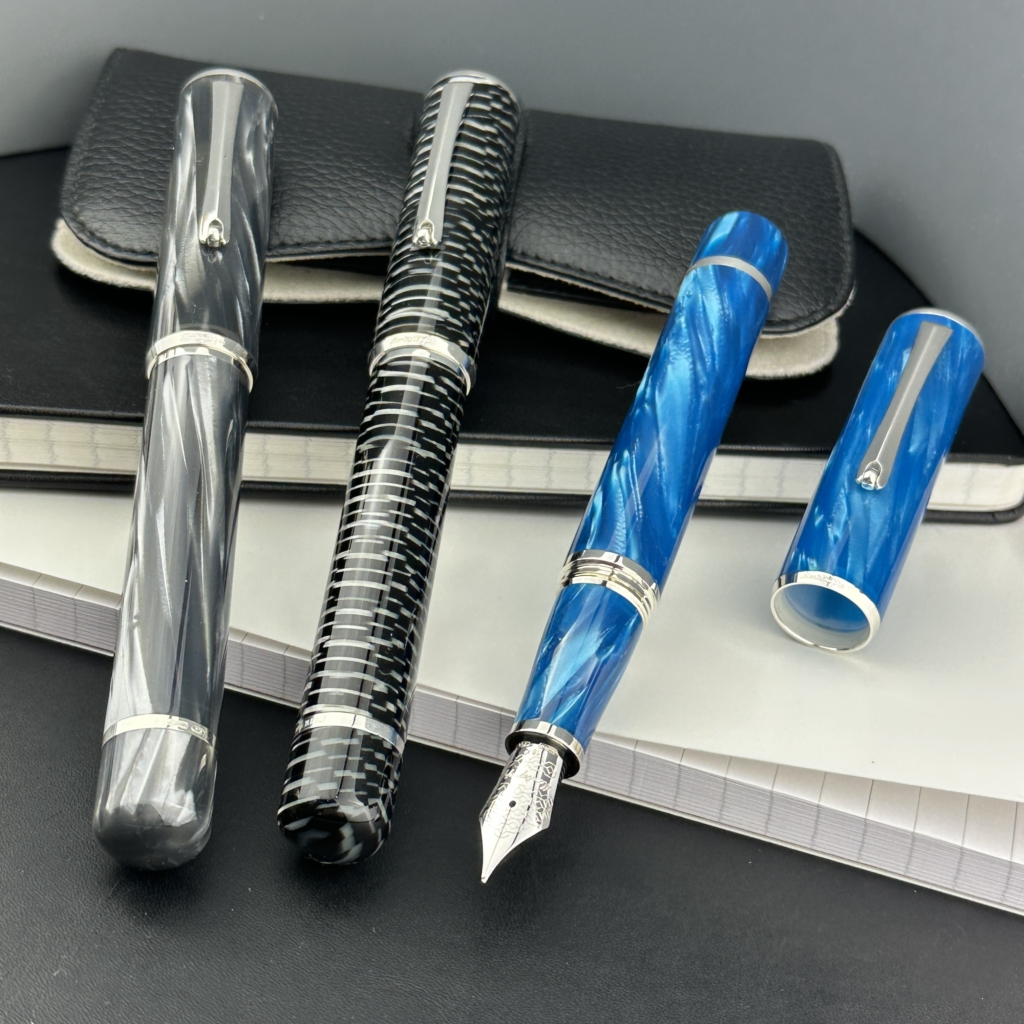 Kenro Exclusive – Celluloid Masters Arte
---
We are ringing in the New Year with the latest Kenro exclusive in partnership with Montegrappa. Called the Celluloid Masters, this line expands upon the current celluloid offerings with a vibrant new array of distinctive colorways and patterns.
Celluloid has long been a favorite material for penmakers and it is no surprise, with Montegrappa's 100-year history, that they would look towards the brand's history and bring this material into the modern era. Recognized as a quality pen material for its weight, feel, and vibrant colors, celluloid remains the perfect accompaniment for the classic Arte silhouette.
The Masters collection comes in three colors: Zebra, Grey, and Turquoise. Each highlighting the complex artisanal work that has gone into Montegrappa's penmaking for more than a century. Fitted with a Jowo #8 nib and an extra-large ink reservoir, every inch of this pen's real estate is designed for a luxury feel and writing experience.
What's more, the Celluloid Masters collection is a limited quantity and individually numbered for collectors out there.  Each color is numbered from 000 to 30. This pen retails at $2,500. Additional details are below.
Colors – Zebra, Grey and Turquoise
Nibs range: EF to Stub 1.1
Trim – Sterling Silver
Grip – Matching celluloid color
Filling mechanism — piston
Length – 15.5 cm
Sterling silver vintage style clip with shirt roll
Faceted diamond point dome
---
Pearl Grey Celluloid Masters Arte – ISAAR_CJ – $2500

Turquoise Celluloid Masters Arte – ISAAR_CT- $2500

Zebra Celluloid Masters Arte -ISAAR_CZ – $2500
---
Call or email us for more information: