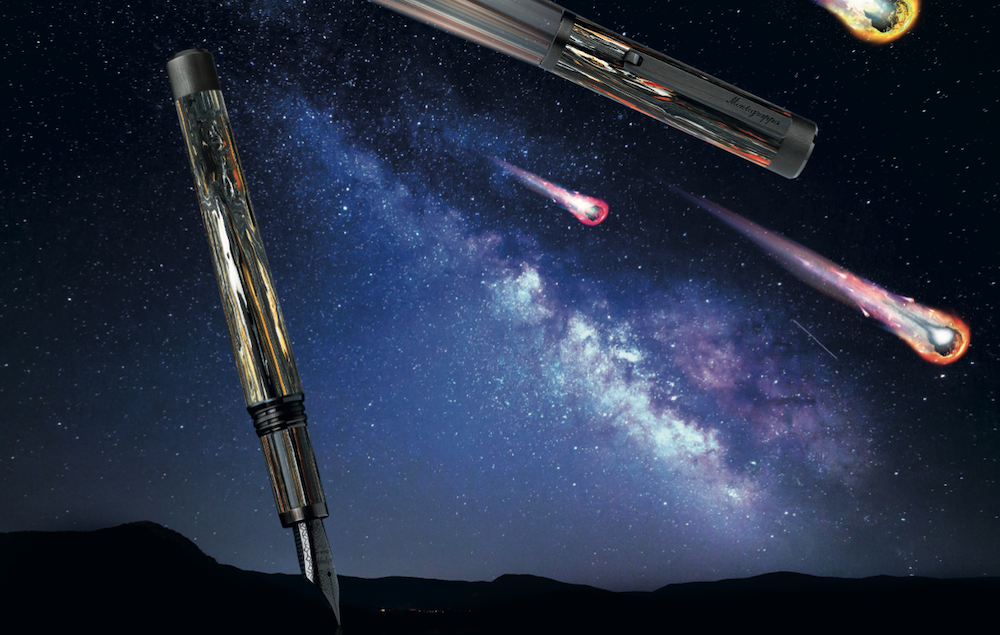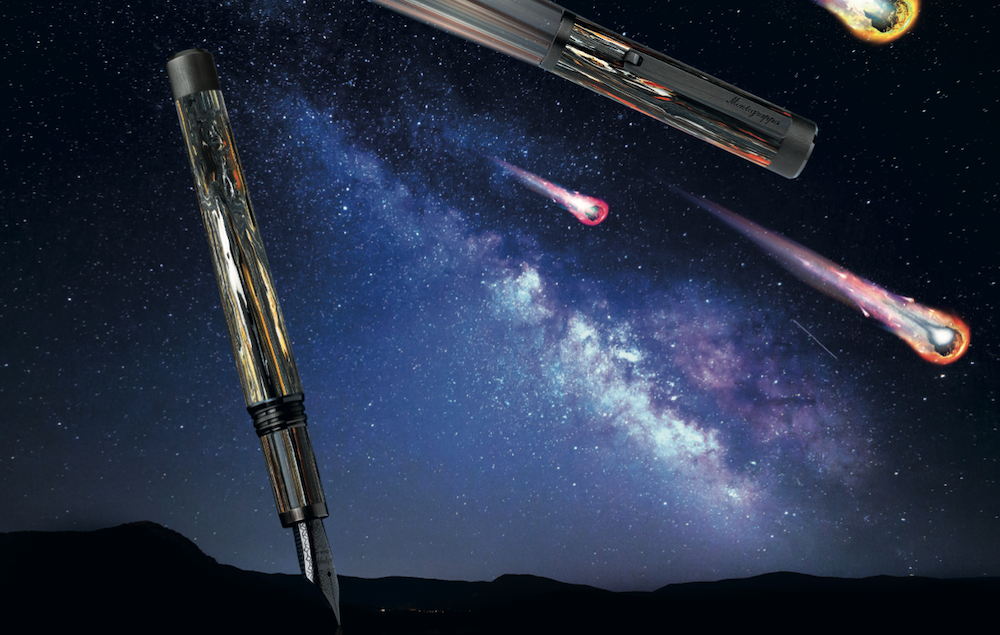 Montegrappa Zero Meteor Shower
By popular demand, we are announcing a special small-batch edition of the ZERO for general release. Made from spectacular Montegrappite, the ZERO: Meteor Shower will be ready to zoom to markets from the beginning of November 2020.
Since the release of the ZERO silhouette earlier this year, retail interest in alternate models has been overwhelming. This first special edition coincides with the peak season for viewing shooting stars, and combines Meteor Shower Montegrappite with ultra-black ruthenium trims.
This special release retains all the features and benefits of the open-edition ZERO – and enhances them with our fabulous new artisanal resin. This Meteor Shower colour has been a customer favourite, and adds fascinating depth and texture on all segments, including grip section and finial disc. Meteor Shower is not available to users of Montegrappa Configurator.
The fountain pen (300 numbered pieces) uses a converter/cartridge feed and is available only with a 14K gold filigree nib in grades of EF, F, M, B, Stub 1.1, Stub 1.5. Rollerball and ballpoint variants are available in runs of 100 numbered pieces each. All versions are supplied in deluxe Glacier packaging – as used for the ZERO Custom.
---
Fountain Pen




Zero Meteor Shower Fountain Pen – Model: ISZET_BC_C2  – $695
---
Rollerball Pen




Zero Meteor Shower Rollerball Pen – Model: ISZETRBC_C2  – $450
---
Ballpoint Pen


Zero Meteor Shower Ballpoint Pen – Model: ISZETBBC_C2 – $395
---
Stats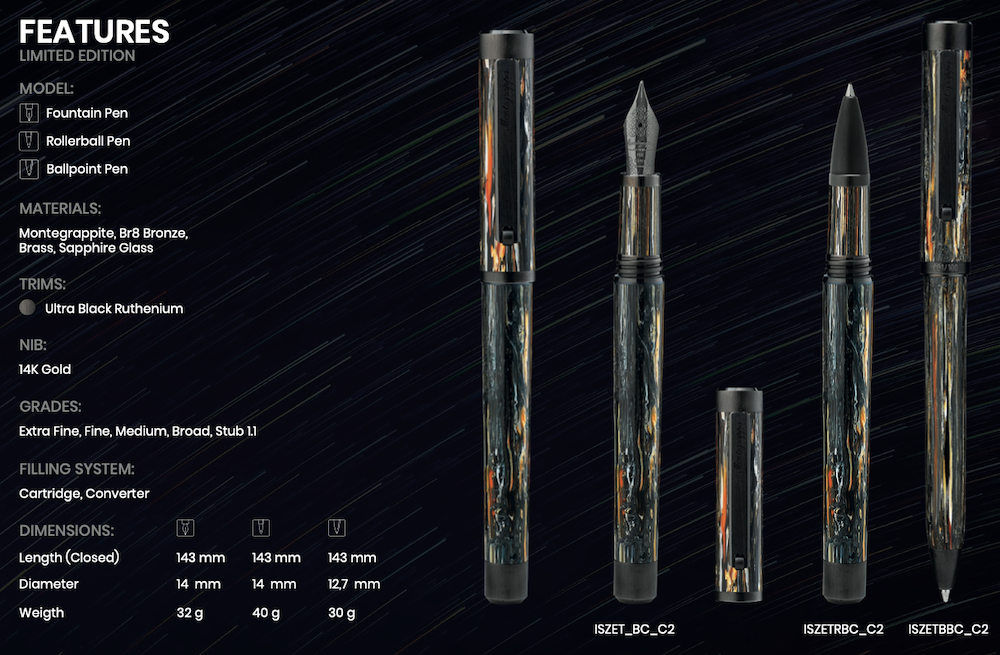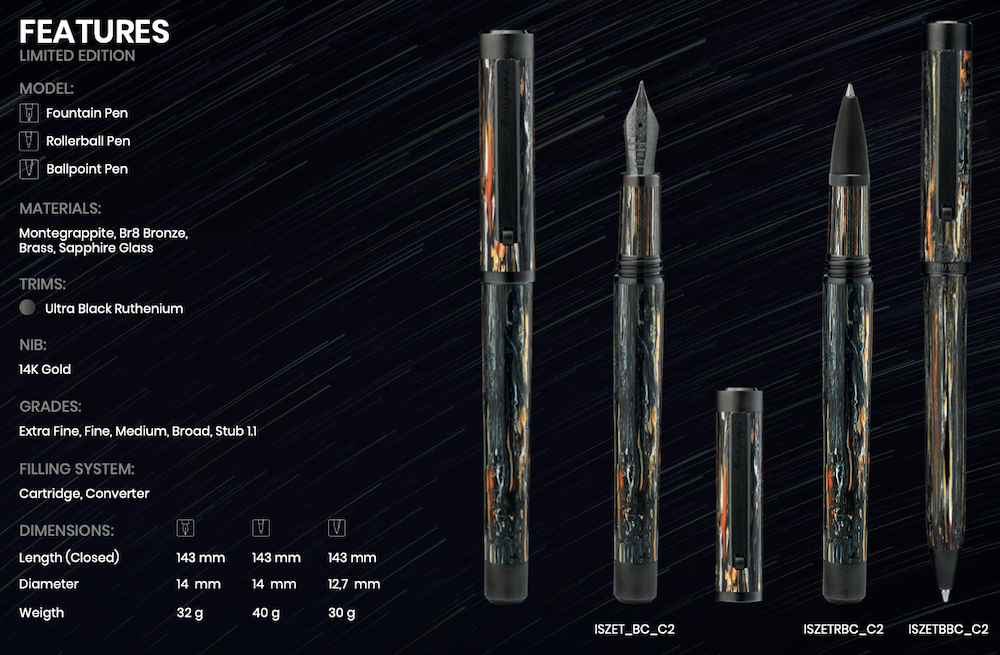 Packaging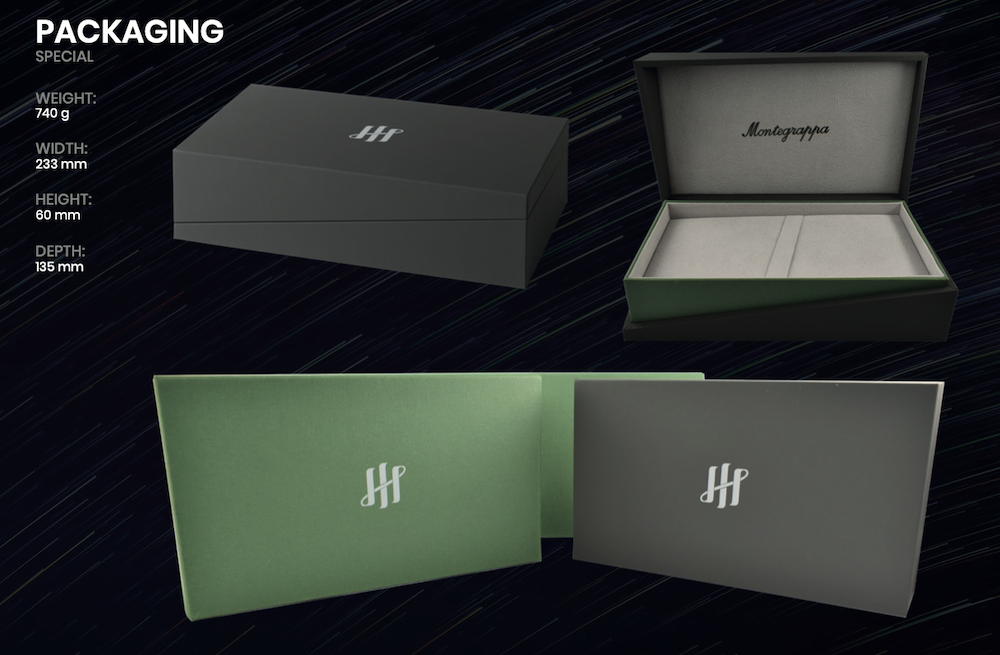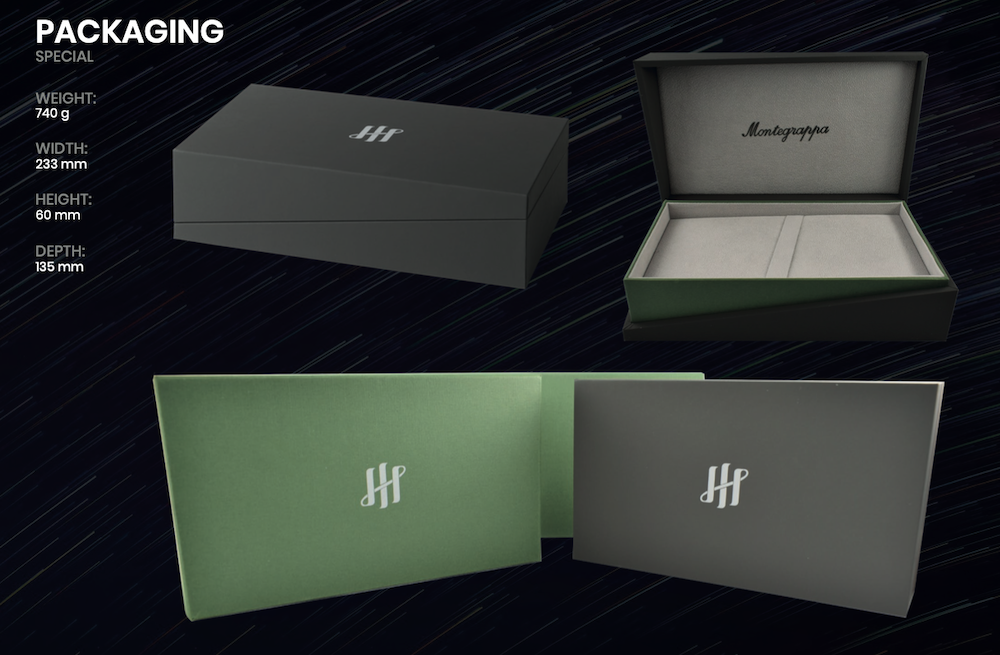 ---
Call or email us for more information: