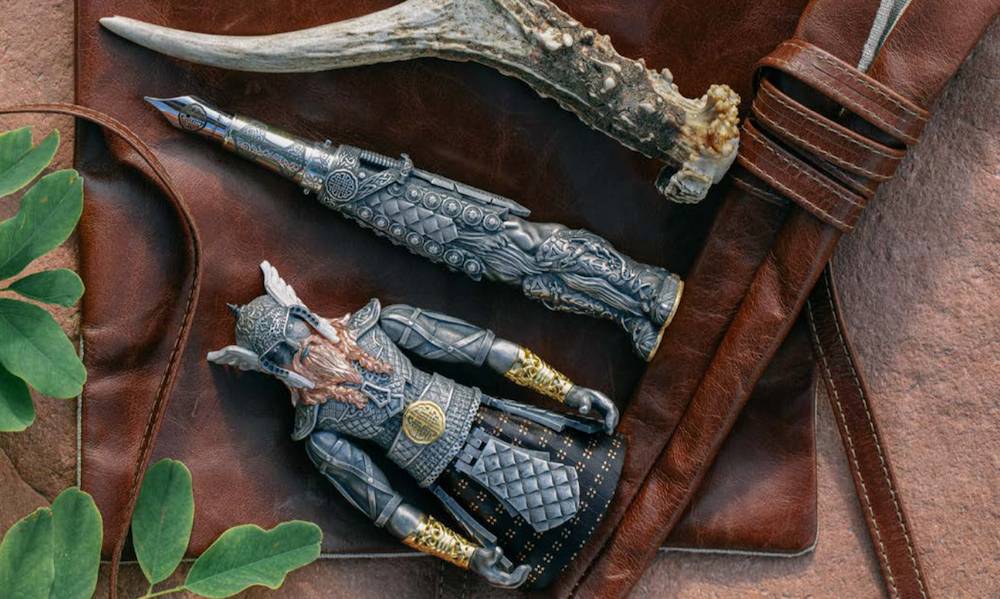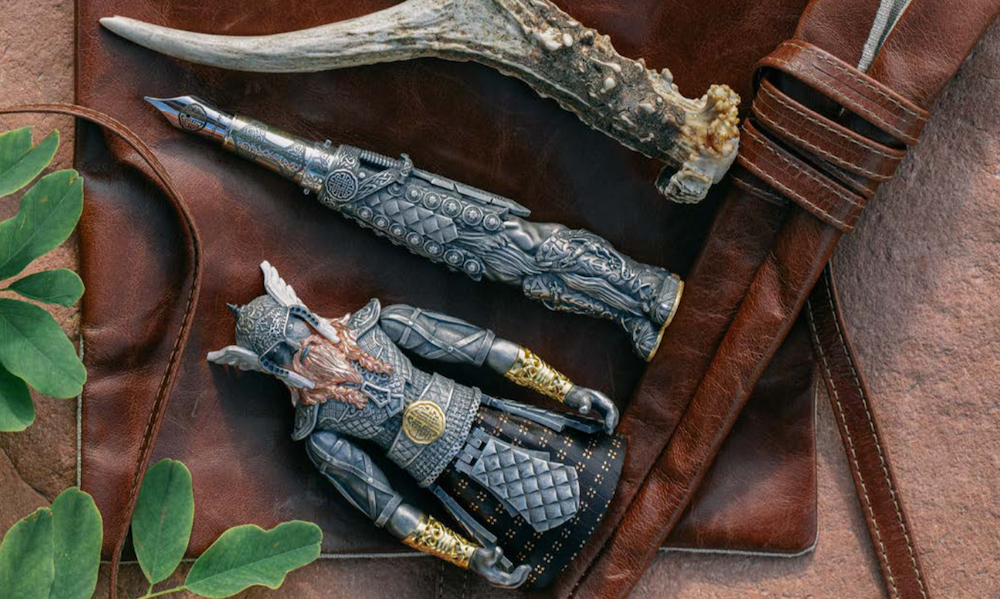 Montegrappa introduces "Viking"  the next in the Warriors series
The second edition in the coveted Warriors series has arrived at the frontline, ready for battle: Viking is available to ship from October 2019.
Viking is the follow-up to the award-winning Samurai, the flagship 2018 release that set new standards in luxury craftsmanship, inventiveness and technical perfection. Made to tantalise collectors of objets d'art, military paraphernalia and writing instruments alike, Viking carries all the hallmarks of its illustrious predecessor: fastidious detailing, avant-garde materials, Power-Push filling, elaborate presentation and posable, action-figure personality.
Viking is made from burnished Sterling Silver, with overlays of 18K Yellow and Rose Gold, as well as hand-enamelled detailing on its winged helmet. Leather also features in the figure's tassets and a scabbard that sheaths a letter-opener styled upon a Norse broadsword. In the gold edition, 18K Yellow Gold replaces burnished Sterling Silver.
Available only as a fountain pen, Viking features a unique engraved 18K Gold nib (Extra Fine, Fine, Medium, Broad, Double Broad, Stub 1.1) with ebonite feeder, and the Power-Push filling system – only the third time this proprietary filling mechanism has been integrated into a Montegrappa production model.
An edition of 121 pieces of Sterling Silver reference the 121-foot (37m) length of the Roskilde 6 – a giant Viking longship discovered in 1997. Six examples in gold pertain to the ship's name. The presentation case is based on archaeologists' renderings of the 100-crew vessel. Carved from durmast oak, the package includes pen, cap stand, ink bottle, broadsword letter-opener, booklet and certificate of authenticity.
Digital Brochure HERE
---
Fountain Pen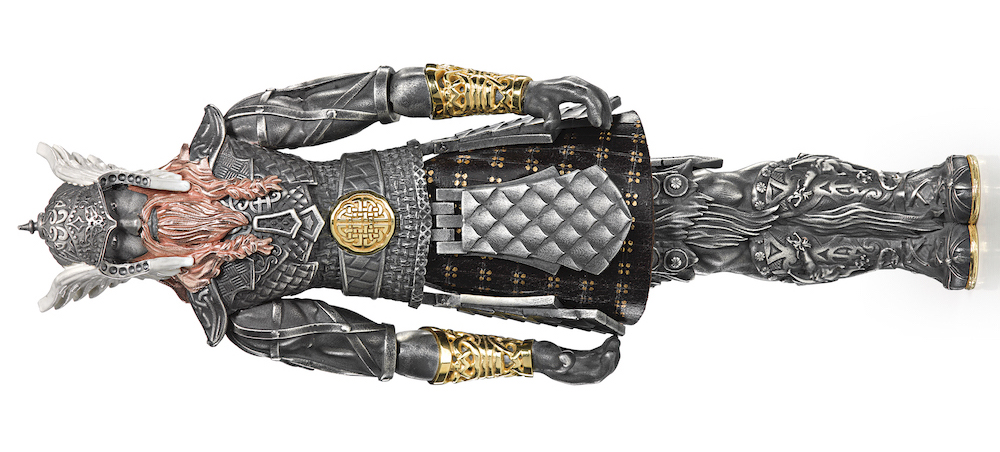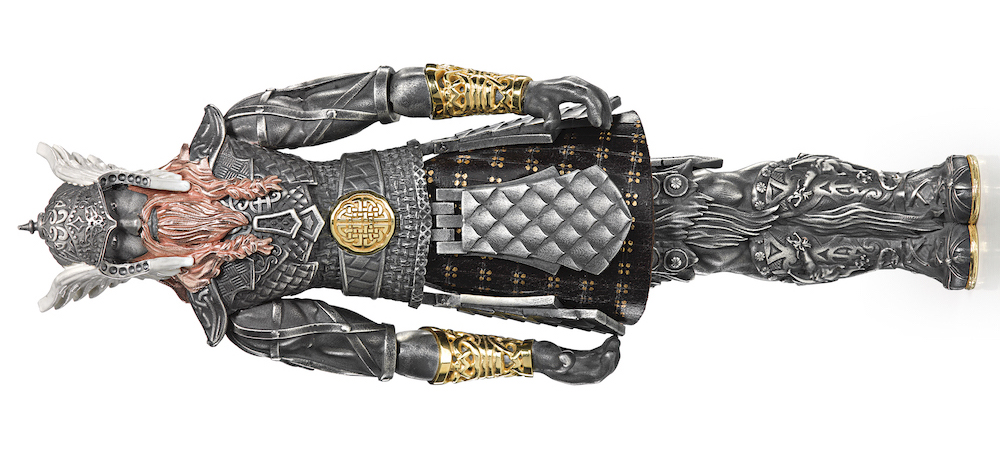 Viking silver/gold – Model: ISVIN_SE – $18,500
Limited to 121 pieces
---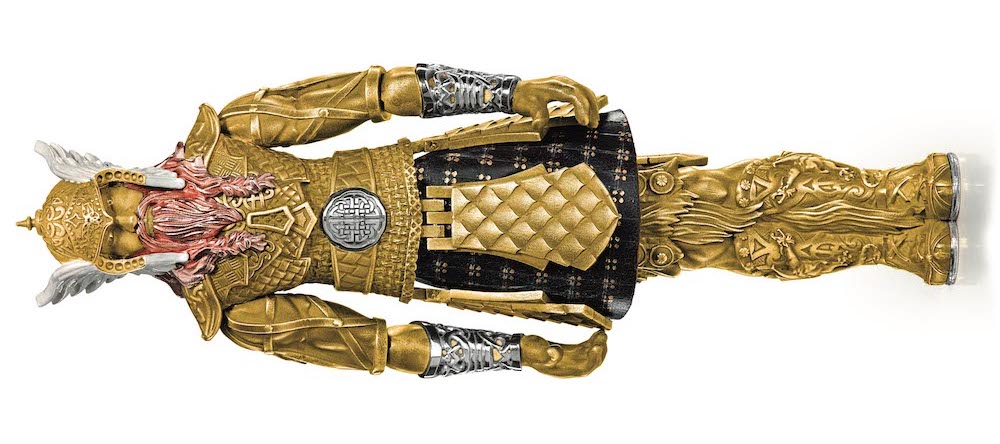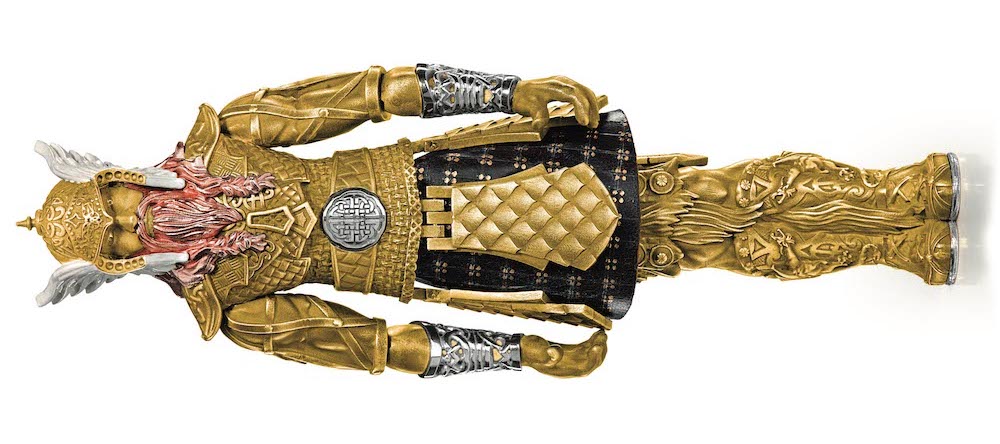 Viking solid gold – Model:  – $216,000