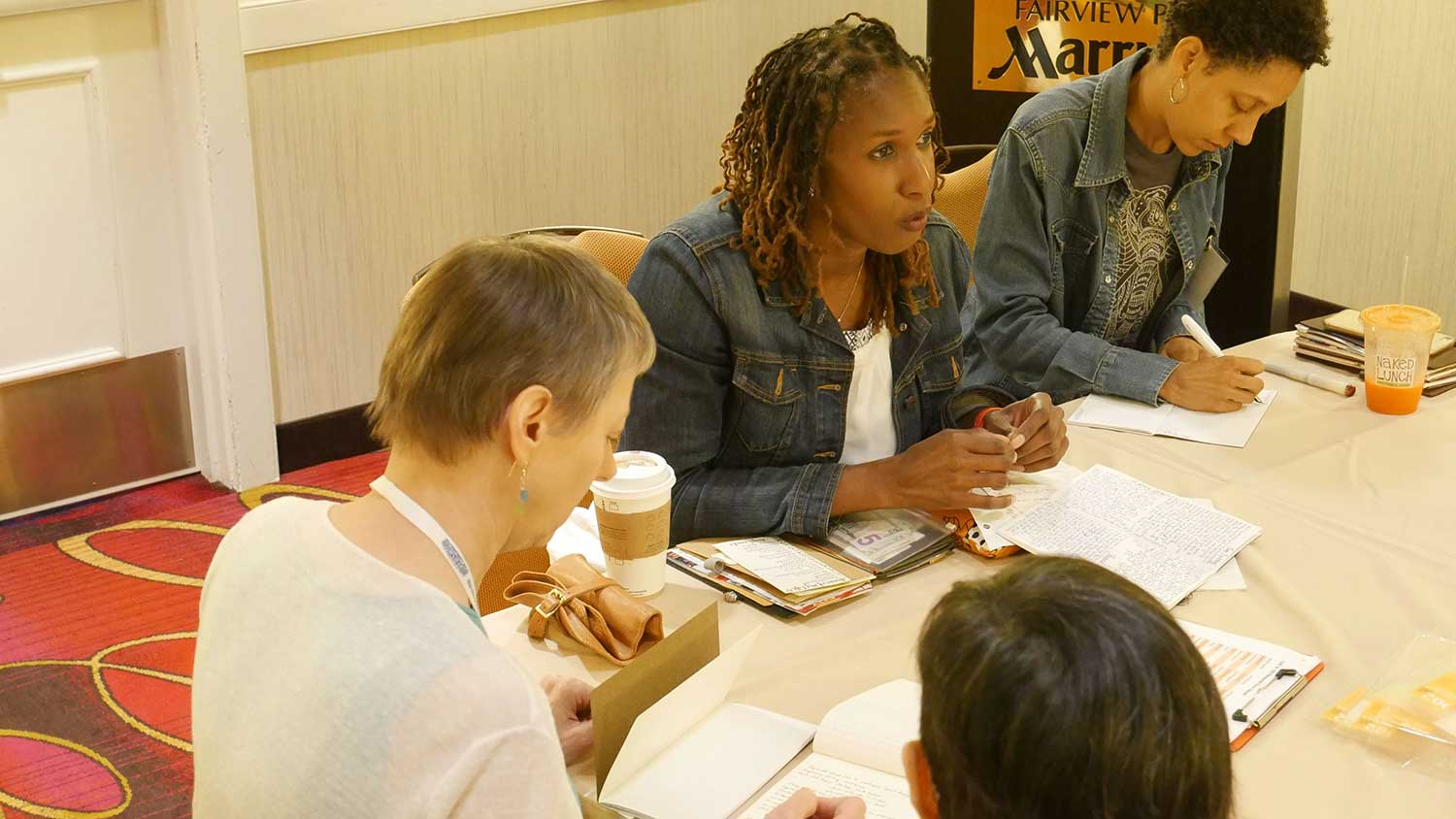 Fountain pens are not only desired as collectibles amongst pen enthusiasts. A fountain pen (or any pen, for that matter) can be a tool of great change and inner growth, which has been
demonstrated for centuries by those who have kept diaries and journals. Downstairs, beneath the excited hum of vendors, merchants, and enthusiasts attending the 2017 DC PenSshow, an enthusiastic group gathered in an intimate setting to attend a journaling workshop, "The Power of the Pen" hosted by Kenro Industries and Aurora Pens, along with diarist, Trina O'Gorman, known as "ninjatraveling" on Instagram on Sunday, August 6th at 10 AM.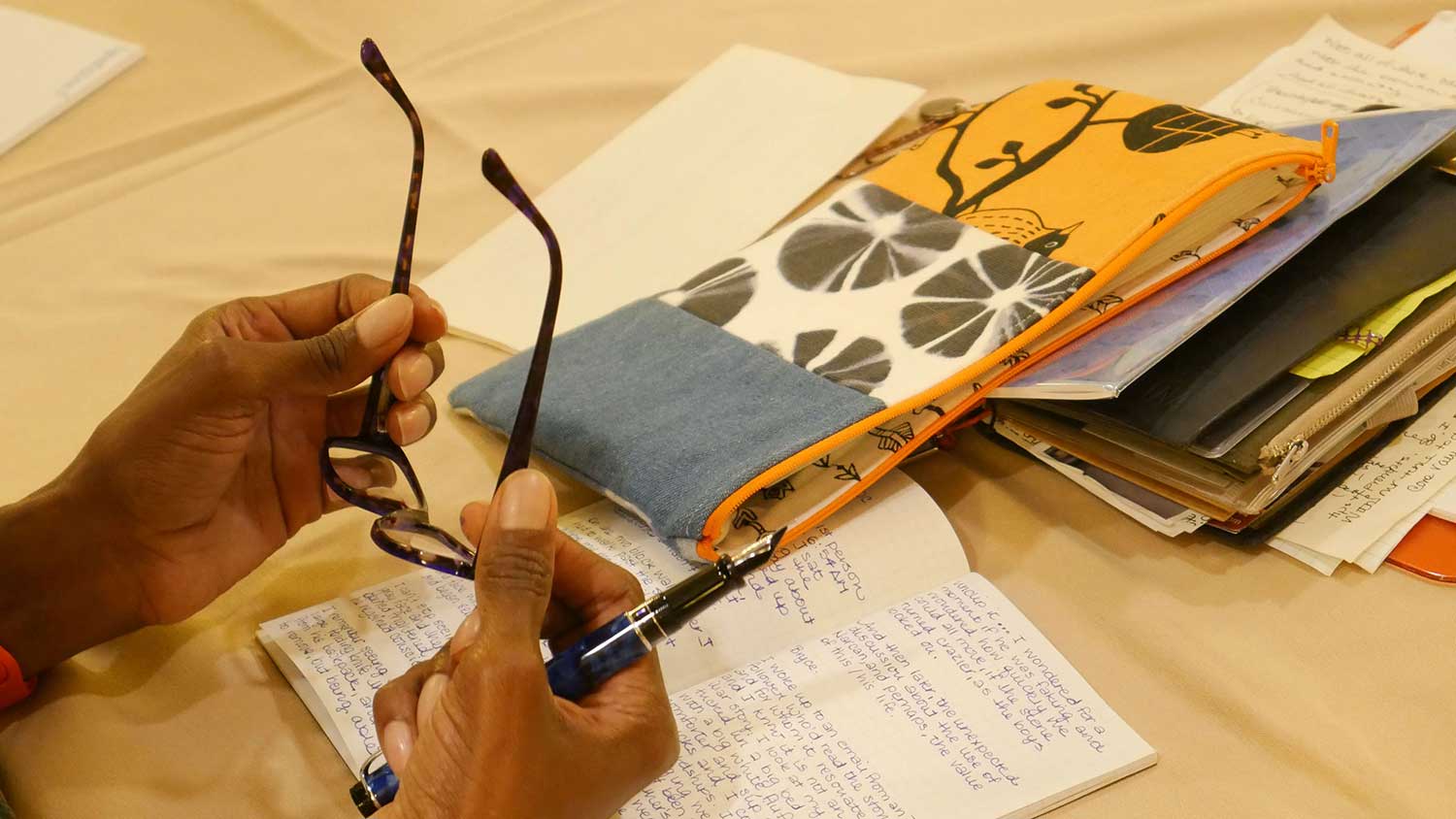 Trina O'Gorman facilitated the workshop, which introduced an enthusiastic group of pen lovers to a personal writing technique that she calls the "mind mosaic." After a lively discussion, participants opened the grid-ruled notebooks provided by Aurora, and started writing; all with beautiful fountains. For about an hour, everyone was engaged in the process of writing, some taking pleasure in new pens and new inks, while others used faithful writing companions.
Participants happily stayed past the scheduled ending time of the workshop to continue the exercise and discussed that followed. There is something moving and magical, when one, not only feels the weight and flow of a fine writing instrument, but also the weight and flow of his or her own ideas and words. It is then when we truly experience their magnitude, magnificence and power.