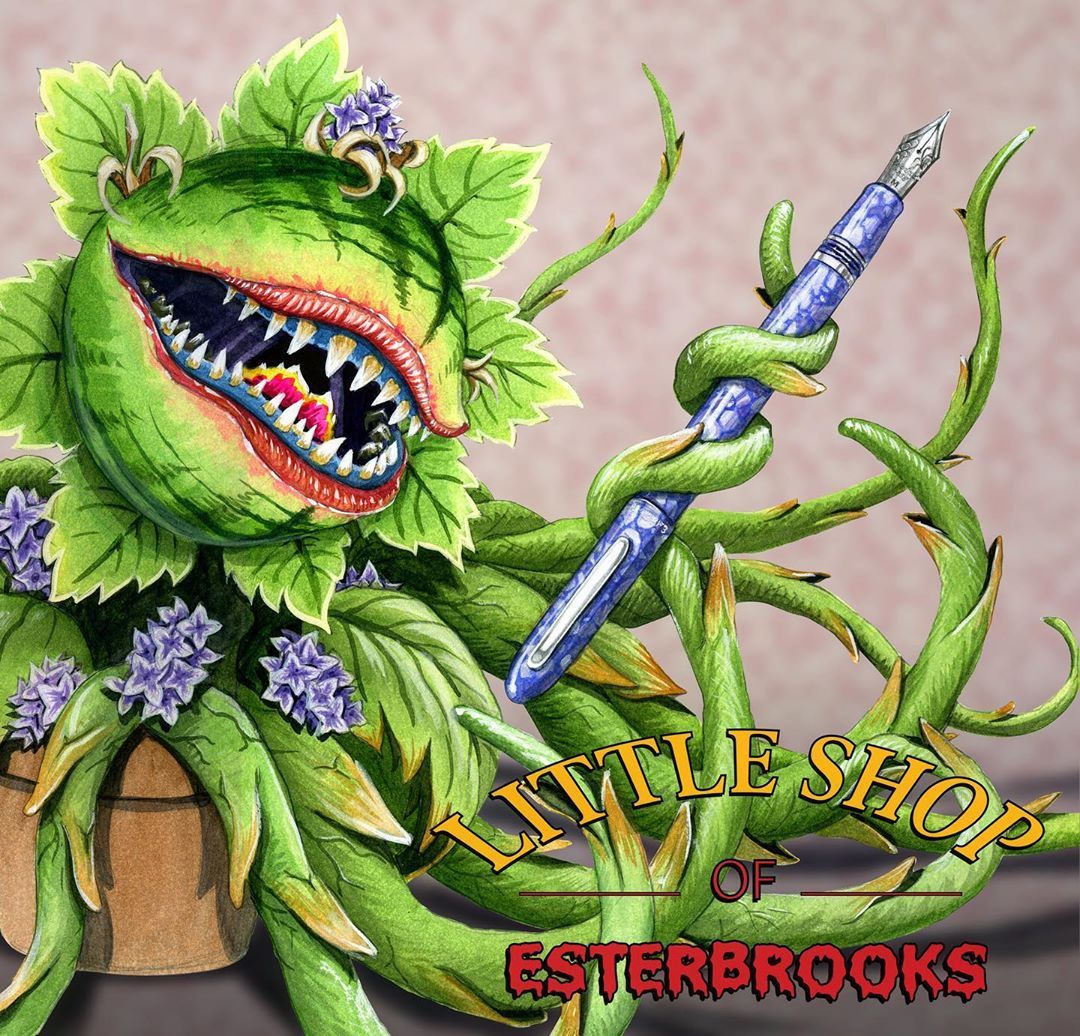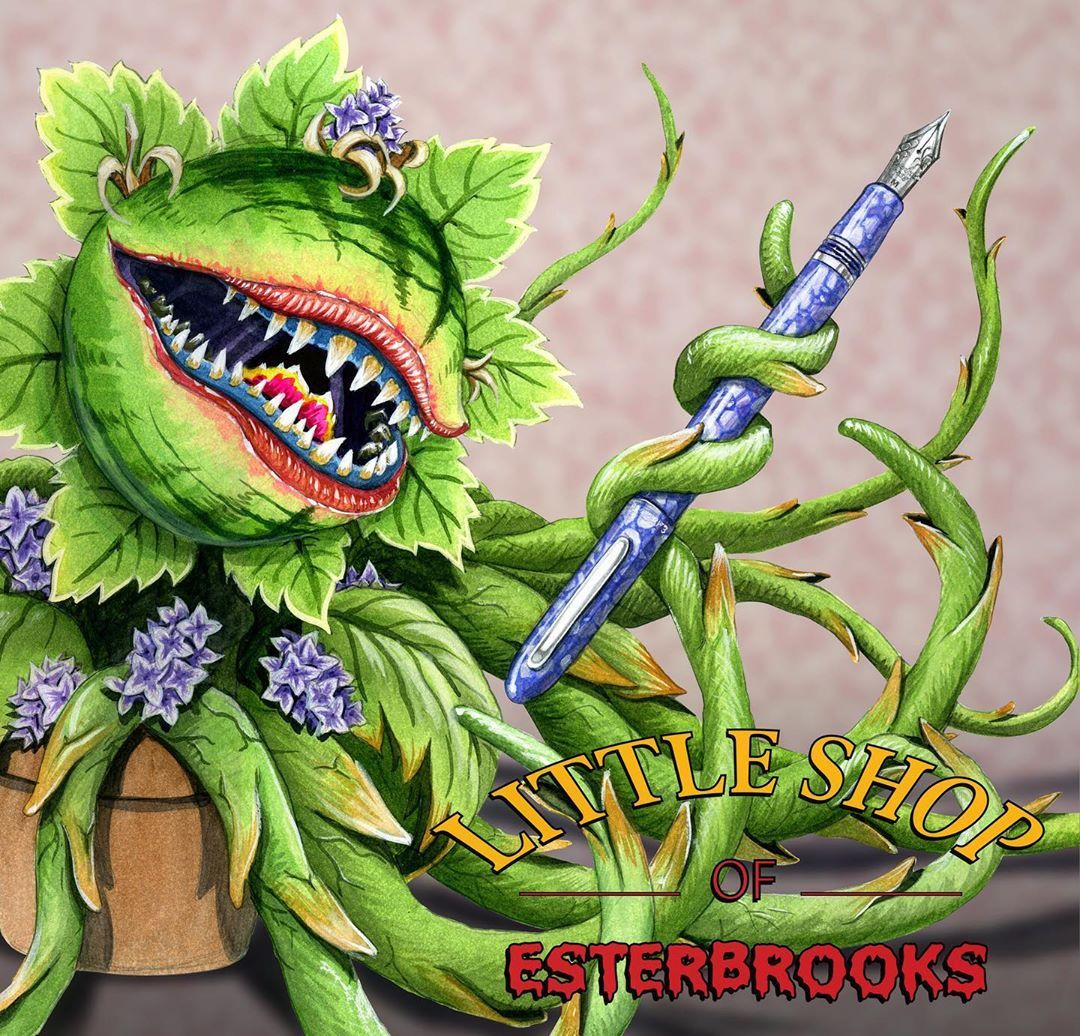 Win a new Lilac Estie!
Like Audrey II, we all tend to have an incredible hunger for fountain pens. Especially pens that are shiny and new! To help satisfy this hunger and celebrate the arrival of Spring, we are hosting a contest to win  a new Esterbrook Lilac Estie.
The rules are super simple and you have two chances to enter and win. Check our Facebook and Instagram to find the picture below with Audrey II and the Lilac Estie. Each account will have its own winner. Once you find the post, comment or tag a friend who has that hunger for fountain pens and you're entered.
The contest begins May 9th and ends May 17th. Note that you must live in the US or Canada to win.
Once the winners are chosen, we will contact the winners via Facebook and Instagram.
Good luck and be careful not to upset our friend Audrey!
---
Call or email us for more information: