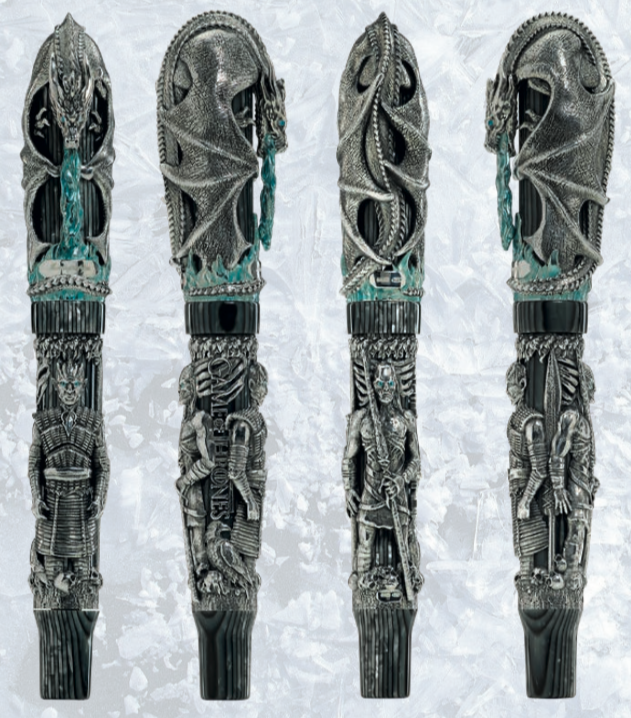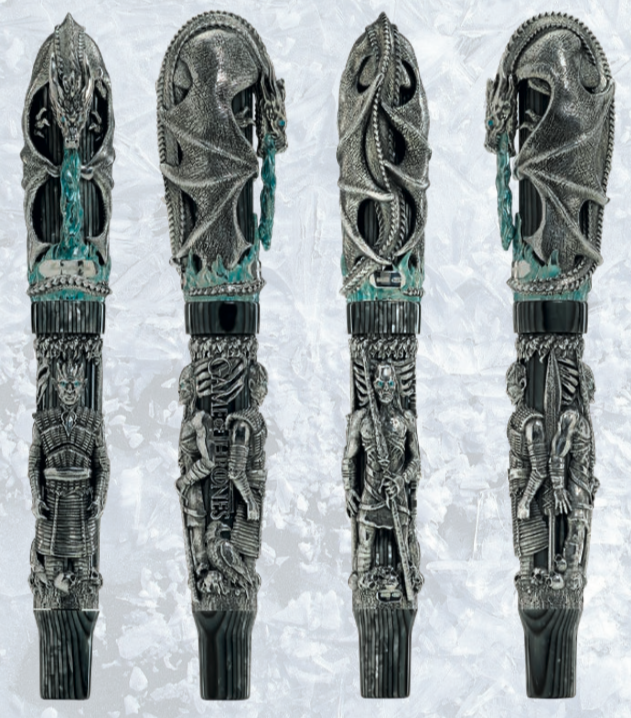 The Northern Hemisphere winter is ending, but for millions of fans eagerly awaiting the final season of Game of Thrones (screening on HBO from 14 April), you now have a product certain to knock them cold.
Winter is Here is a new, Cult Series limited-edition FP/RB made under license to HBO, available to ship from April 2019. As well as being our latest design under the Game of Thrones imprint, it is unquestionably the most spectacular. And the most timely.
The HBO series and George R.R. Martin's "A Song of Ice and Fire" book series represent the pinnacle of current pop culture. The anticipation and secrecy around the final series make it one of the most feverishly anticipated releases of the century. Compared to many other cult shows, a very high representation of mature, affluent consumers make up its most avid aficionados.
Winter is Here is available as piston-fill FP and RB in sterling silver (300 pieces each) and 18k gold (7 pieces each). All variants use a precious metal superstructure to clad a body of shiny lines celluloid. Highlight materials include ice-blue Apatite gems and 3D handcrafted enamel. The FP variant uses an 18k gold nib engraved with the sigil (emblem) of the Night King. All variants are delivered in a deluxe, black-lacquer wooden case with custom booklet.
The Night King, White Walker and ice-breathing dragon Viserion lead a mysterious, banished army understood to be the greatest threat to life – and climate – in the kingdoms of Westeros. They are widely expected to play a pivotal role in the eighth and final series of Game of Thrones.
Digital Brochure HERE
---
Fountain Pen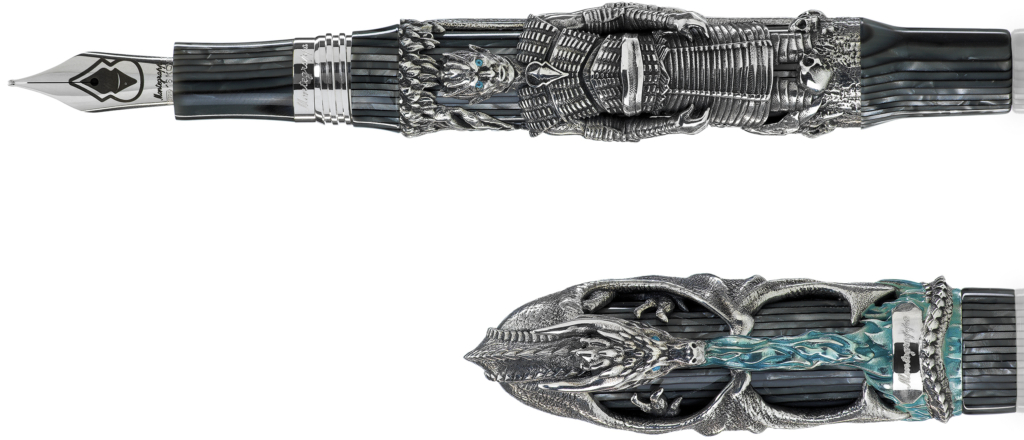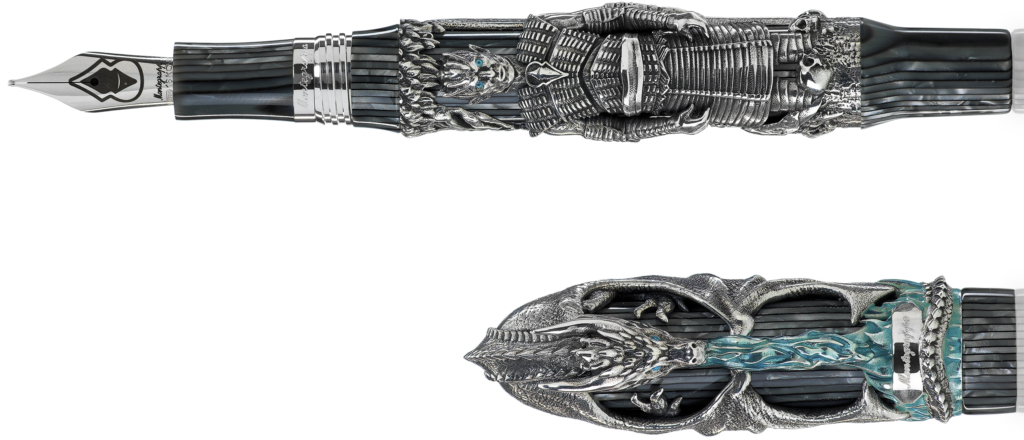 Winter is Here Fountain Pen – Model: ISGOT_SW – $5,500
Limited to 300 pieces
---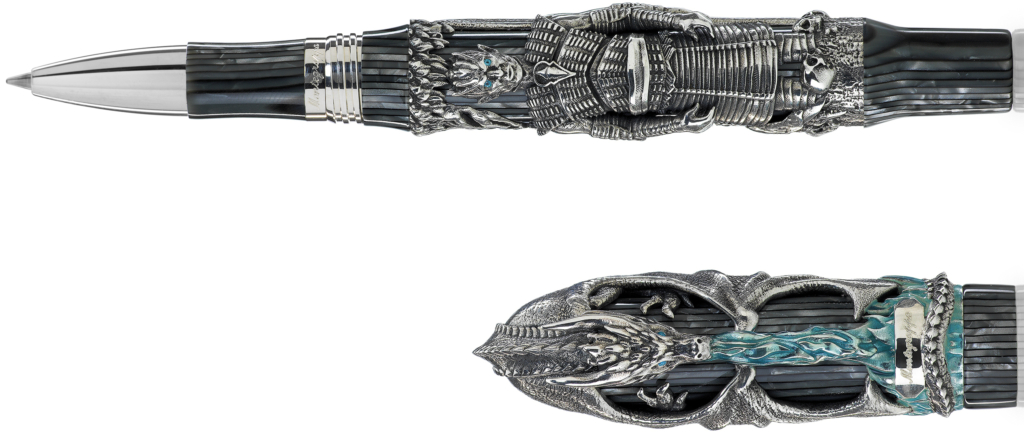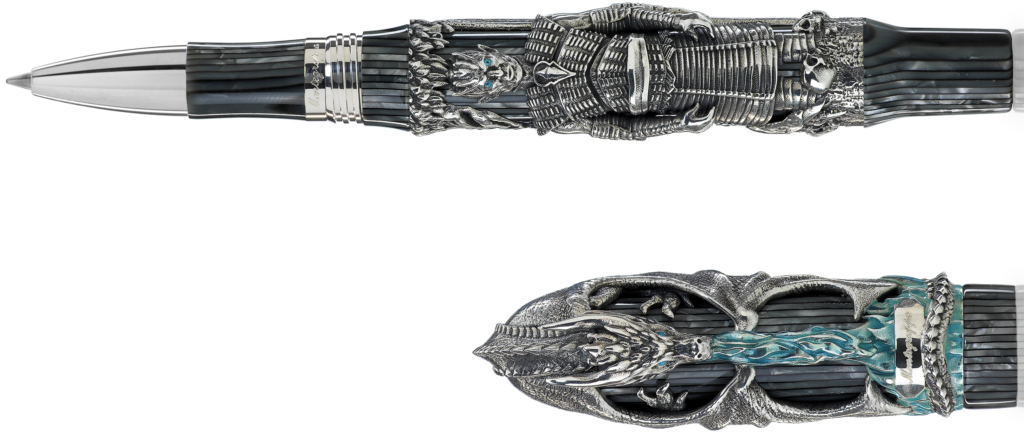 Winter is Coming Rollerball Pen – ISGOTRSW – $4,995
Limited to 300 pieces
---
Gold Edition


Winter is Coming Gold Fountain Pen – ISGOT_GW – $
Limited to 7 pieces
---


Winter is Coming Gold Rollerball Pen – ISGOTRGW – $
Limited to 7 pieces
---