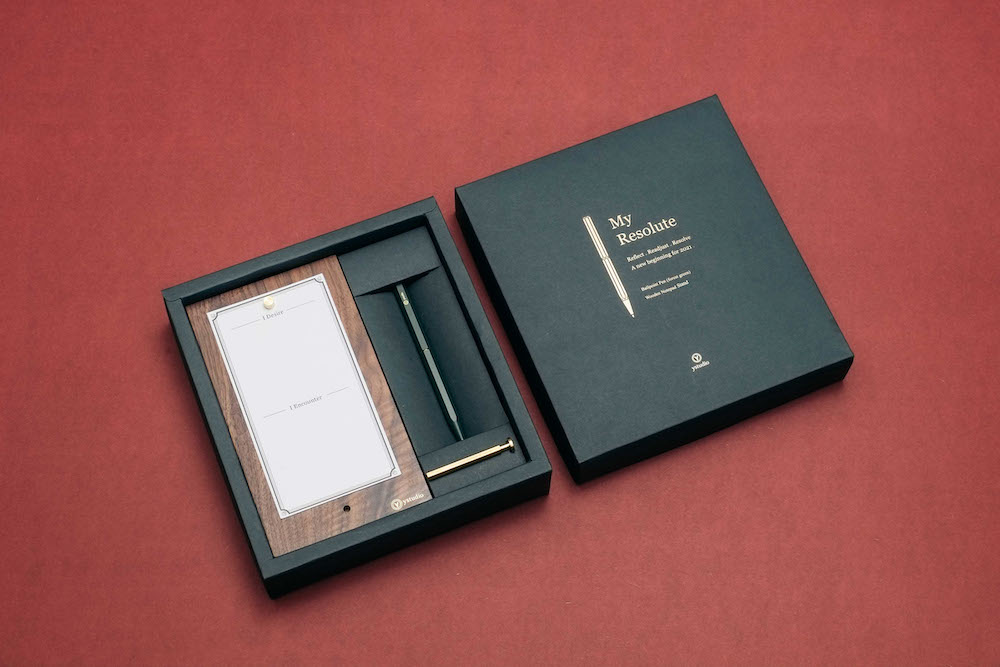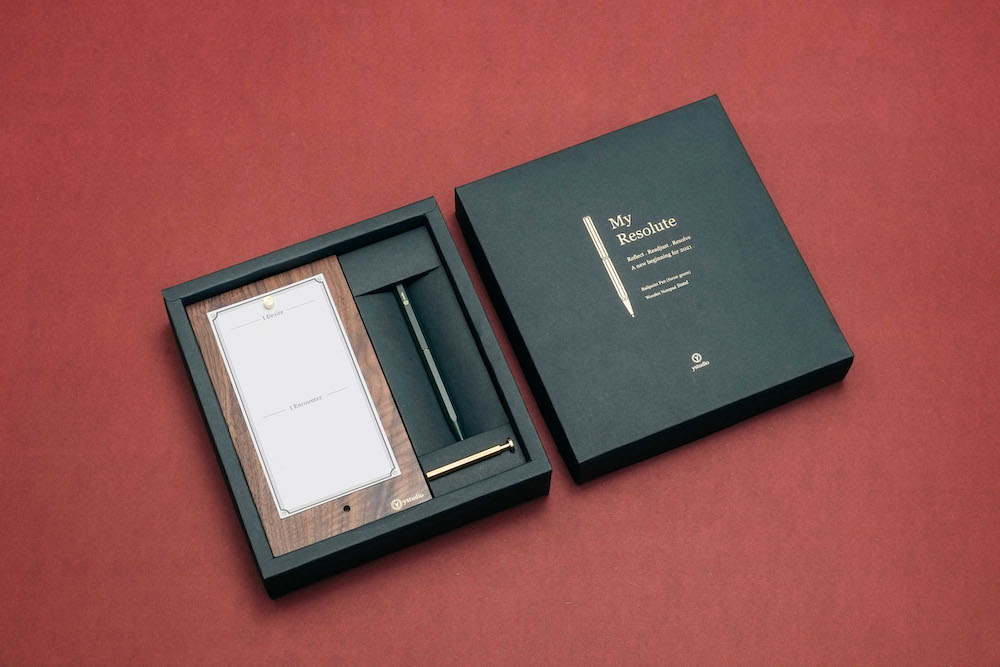 ystudio My Resolute Ballpoint Pen Set
Despite that it is a really struggling year for retail market, we're trying to create a better sells at the end of this year. We are happy to introduce you our New Gift Set, "My Resolute", which will be specially launched in this winter and limited to just 600 sets world wide.
Before dawn of Christmas let us take a moment ponder what has happened in the past year.
Rethink upon the arrival of 2021 and compose the significance essence of our lives. Reflect, Readjust, Resolve, salute to a new beginning.
This set includes a special forest green edition ballpoint pen(slim), a notepad stand made of walnut wood and three kinds of notes that help you achieve these objectives.
Model: Giftset-01 – Retail: $125.00
---
Call or email us for more information: