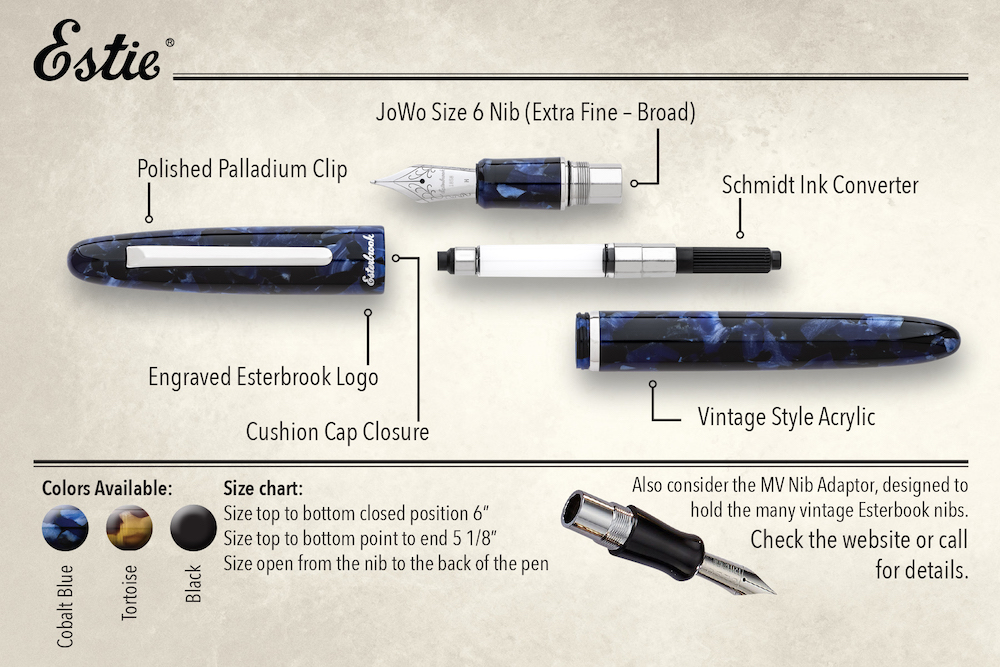 Esterbook began manufacturing nibs in the US in the mid 1800s, but the 1930s were a period of importance, as they introduced their first interchangeable nib systemin 1933. The interchangeable nibs gave the user many options for writing, whether in school, business, personal etc. Today, a similar system is reborn with the Estie and the specially engineered MV Nib Adaptor. The MV adaptor delivers a vintage nib experience with a modern shape Esterbrook pen. 
Features
Comfortably balanced fountain pen in a complete range of points for the way you write
Nib size/point size extra fine, fine, medium and broad. 1.1 Stub. – Specially manufactured in Germany by Jowo
NEW nib option is the "Journaler" by Gena Salorino – $50
Blended and turned acrylic with a high polished finish
Cushion cap closure provides a secondary seal to ensure a wet point
Ink is filled by a cartridge of ink or a converter, which acts like a syringe to draw ink from a bottle
Sleek palladium clip that provides a clean accent for the cap and slides easily to ones shirt pocket
Specifications
Weight: 24g overall
Measurements: 5.9″ closed, 5″ open, 6.7″ posted
JoWo #6 nib
2021 Esterbrook Price List
---
Fountain Pen Slim

Lilac Slim Fountain Pen w/Palladium Trim – Model: E466 – $185
F & Journaler nib are all that is available before they are sold out.
The Lilac Slim uses a #5 Schmidt Nib Unit and is not comparable with the MV-Adaptor
---
Fountain Pen

Maraschino
Fountain Pen w/Gold Trim – Model: E486 – $195 – 
SOLD OUT

Maraschino
Fountain Pen w/Palladium Trim – Model: E476 – $195 – 
SOLD OUT

Lilac Fountain Pen w/Gold Trim – Model: E406 – $195 – 
SOLD OUT

Lilac Fountain Pen w/Palladium Trim – Model: E416 – $195 – 
SOLD OUT

Honeycomb Fountain Pen w/Gold Trim – Model: E426 – $195

Honeycomb Fountain Pen w/Palladium Trim – Model: E436 – $195

Ebony Fountain Pen w/Gold Trim – Model: E116 – $195


Ebony Fountain Pen w/Palladium trim – Model: E106 – $195

Tortoise Fountain Pen w/Gold Trim – Model: E136 – $195


Tortoise Fountain Pen w/Palladium Trim – Model: E126- $195


Cobalt Fountain Pen w/Gold Trim – Model: E156 – $195

Cobalt Fountain Pen w/Palladium – Model: E146 – $195 –
SOLD OUT


Evergreen Fountain Pen w/Gold – Model: E196 – $195 –
SOLD OUT


Evergreen Fountain Pen w/Palladium – Model: E186 – $195- 
SOLD OUT

Maraschino
Rollerball Pen w/Gold Trim – Model: E487 – $185 – 
SOLD OUT

Maraschino
Rollerball Pen w/Palladium Trim – Model: E477 – $185 – 
SOLD OUT

Lilac w/Gold Trim Rollerball – Model: E407 – $185 – 
SOLD OUT
Lilac w/Palladium Trim Rollerball – Model: E417 – $185 – 
SOLD OUT

Honeycomb w/Gold Trim Rollerball – Model: E427 – $185

Honeycomb w/Palladium Trim Rollerball – Model: E437 – $185

Ebony w/Gold Trim Rollerball – Model: E117 – $185


Ebony w/Palladium Trim Rollerball – Model: E107 – $185


Tortoise w/Gold Trim Rollerball – Model: E137 – $185


Tortoise w/Palladium Trim Rollerball – Model: E127 – $185


Cobalt w/Gold Trim Rollerball – Model: E157 – $185


Cobalt w/Palladium Trim Rollerball – Model: E147 – $185


Evergreen w/Gold Trim Rollerball – Model: E177 – $185 – 
SOLD OUT


Evergreen w/Palladium Trim Rollerball – Model: E167 – $185
---
Ballpoint

Honeycomb w/Gold Trim Ballpoint – Model: E429 – $125

Honeycomb w/Palladium Trim Ballpoint – Model: E439 – $125

Ebony w/Gold Trim Ballpoint – Model: E119 – $125

Ebony w/Palladium Trim Ballpoint – Model: E199 – $125

Tortoise w/Gold Trim Ballpoint – Model: E139 – $125

Tortoise w/Palladium Trim Ballpoint – Model: E129 – $125

Cobalt w/Gold Trim Ballpoint – Model: E159 – $125

Cobalt w/Palladium Trim Ballpoint – Model: E149 – $125
---
MVA – Modern to Vintage Nib Adaptor with the ability to add a vintage Esterbrook nib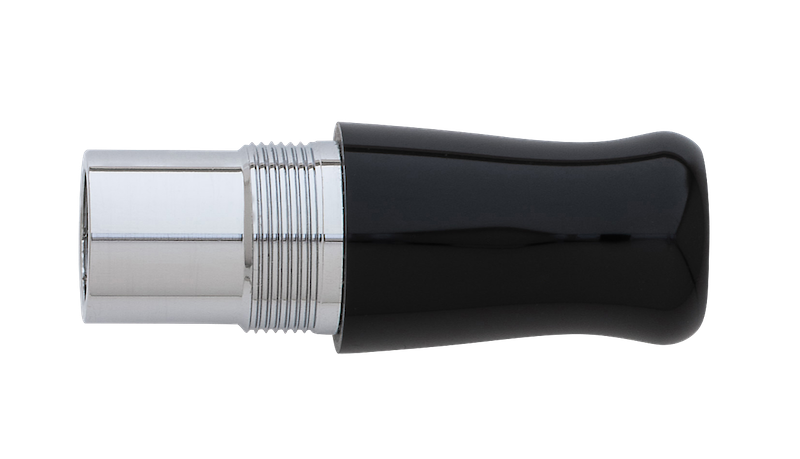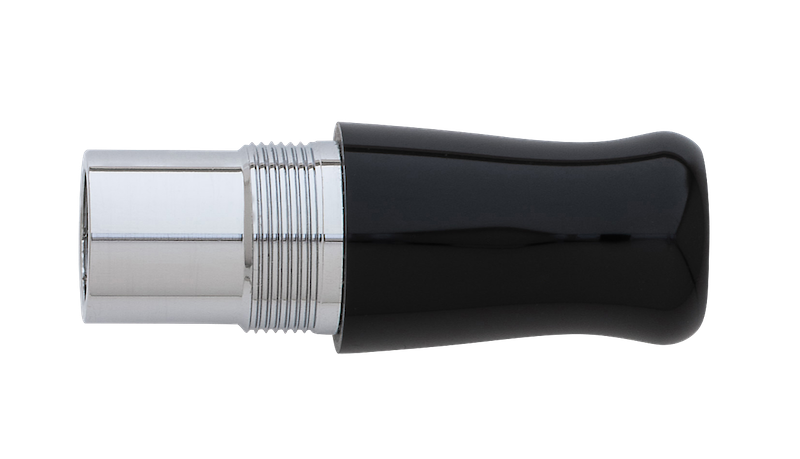 MVA
– Modern to Vintage Nib Adaptor – E101 – $40


MVA
– Modern to Vintage Nib Adaptor with Vintage nib – E100 – $50
---