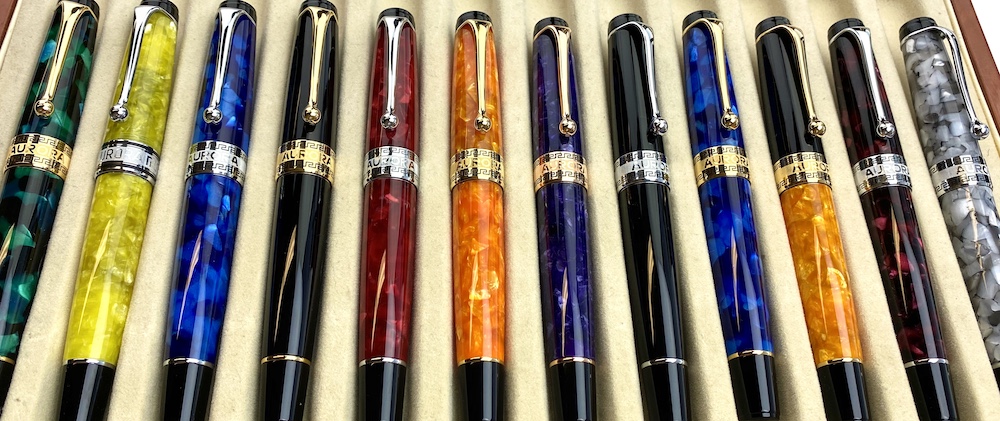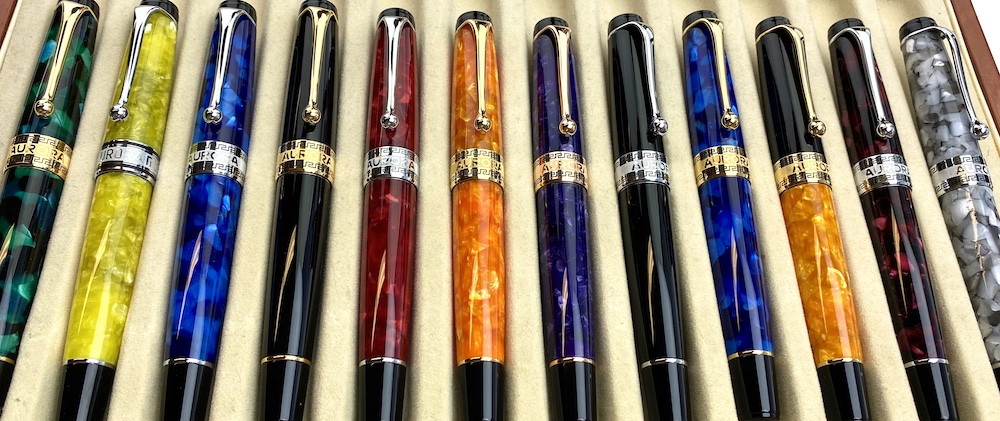 Aurora Optima
The Optima has been an elite level fountain pen for over 30 years. The design has been the reinterpreted through many iconic pens, including the Africa, Nebulosa and Sole, and should be a staple in all better pen collections.
Optima hits all the marks when it comes to quality!
Piston Filled
Solid gold nib
Many point sizes
Ink window
Made in Italy
Vibrant turned acrylics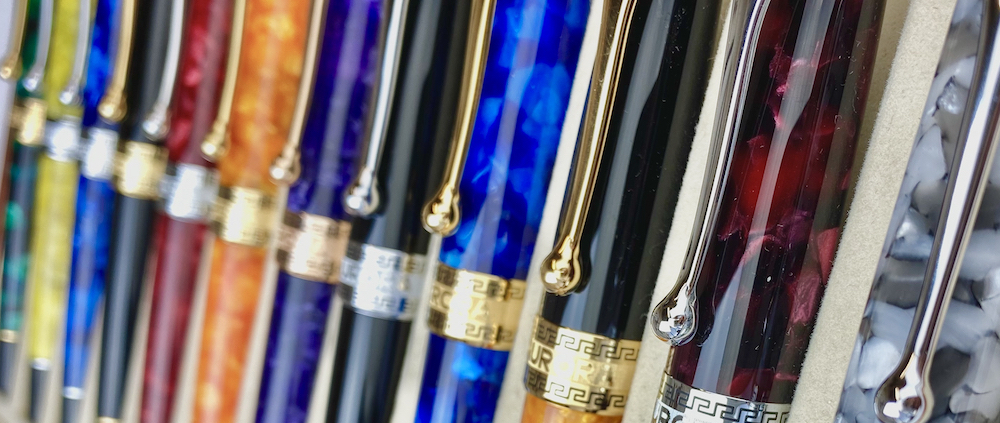 Everything we want from a grail pen and now is the time to own this pen. The price has been the same for several years, while competing pens are considerably more expensive. The price to value is tops in its class!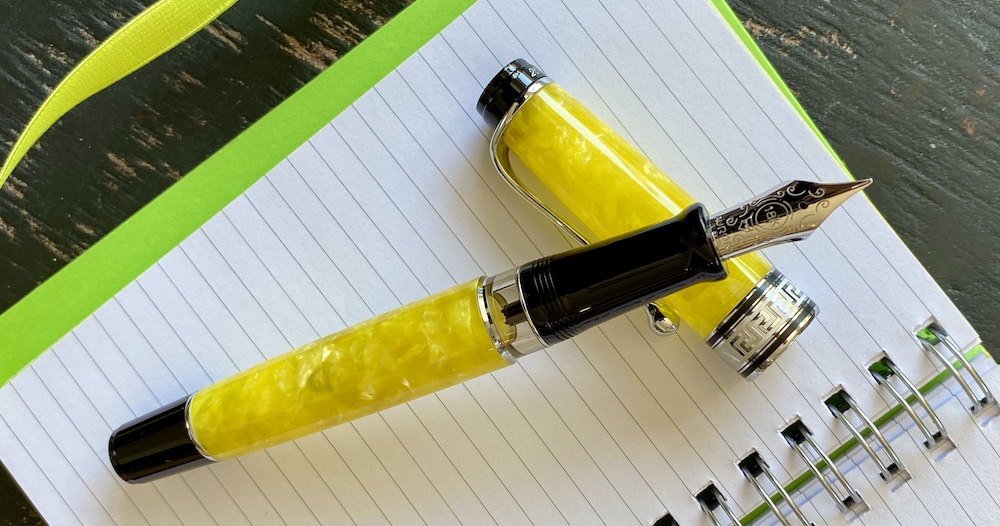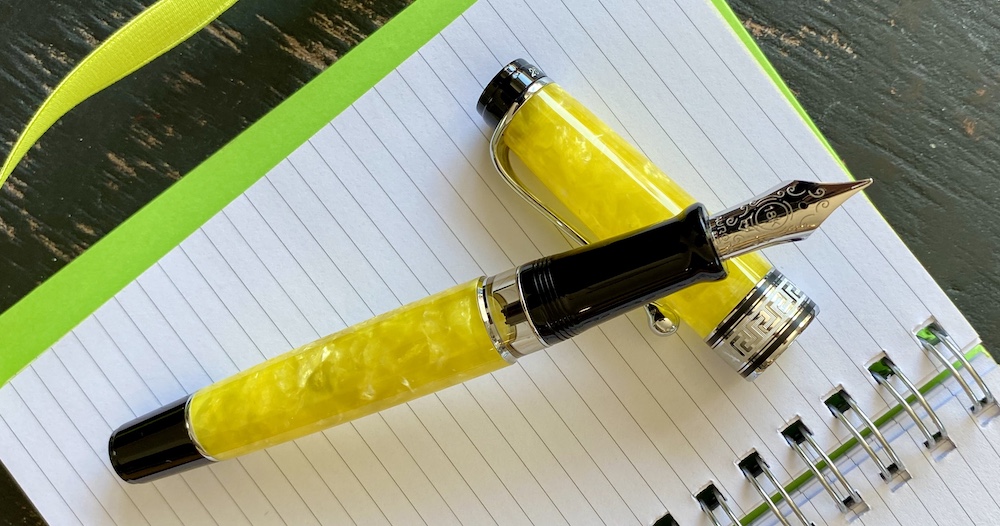 Aurora has recently added models like the Gialla, Violet and Orange to go along with the timeless marble blue, green and Sole Mio. Take advantage of these special pens and offer your clients a pen that passes the test of time. What are you waiting for?
Full Details 
HERE