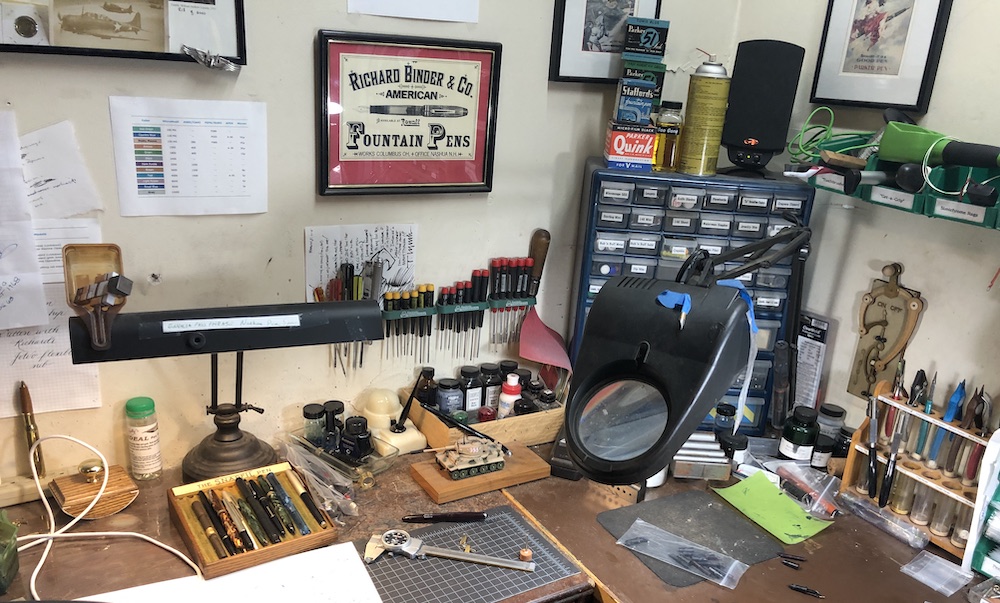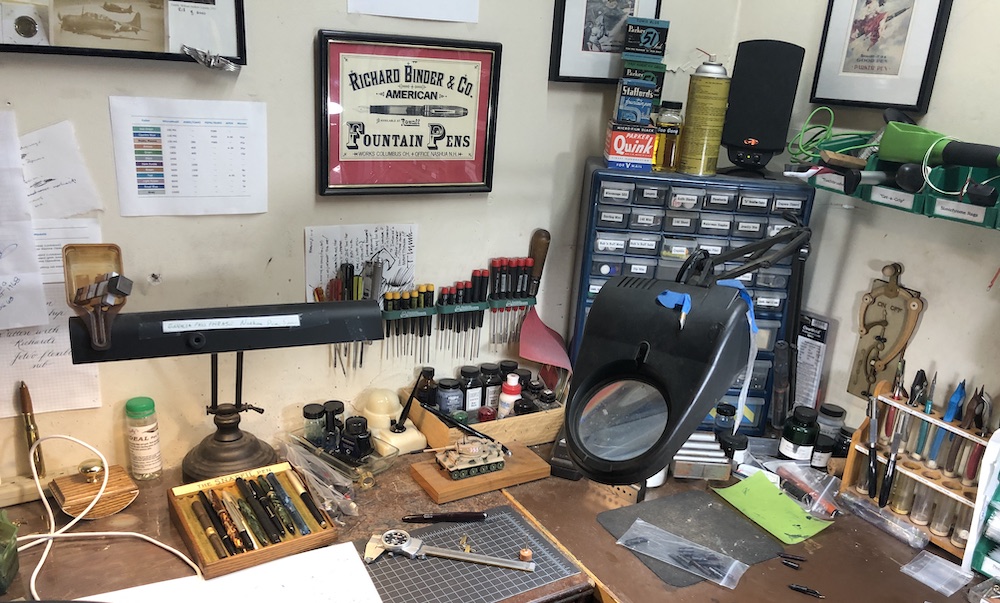 Cary of Kenro attends Richard Binders Nib Work Master Class
At Kenro we are always looking to improve our service by finding new ways to support the writing community. We think continuing education is central to that mission, so when the opportunity arose for Cary to attend Richard Binder's annual nib repair and grinding class, he was excited to attend and share the knowledge with the rest of the team and with all of you.
Nibmeister Richard Binder is known in the pen world not only for being an incredible nibmeister, but also for being a generous teacher, passing his decades of experience on to others as a way to enrich the pen community and keep his craft going.
Each year, he opens up a list for anyone who wants to come to his home in Nashua, New Hampshire for a three-day intensive course on repairing nibs and then grinding them to one's preference. The list inevitably grows much larger than the four spots he makes available. In response to this high demand, Richard randomly draws four people to attend the workshop and emails them to let them know they've won the golden ticket. Cary had signed up for four years with no magic email arriving in his inbox. Until this year when the last spot was offered to him. Kismet.
In the last several years, Richard has retired from repair work and limited the number of shows he attends. He has continued to offer his class during this semi-retirement as a way to generously share what he knows. Why students sign up to attend, varies. This year's class included a pen enthusiast, a vintage collector who restores, repairs and sells pens at most of the pen shows on the circuit, the owner of a bespoke pen company and Cary, representing Kenro and because he is a true pen lover.
In the beautiful country setting of his home, Richard shared all of the necessary tools for repairing and grinding nibs. Starting with nibs that require repairs, Richard worked with the class to get the nibs back to perfect usability. The nibs his students work on are generously donated by the Edison Pen Company who gives their damaged nibs to Richard for this use.
Once the class had practice working on reparations, they moved on to basic grinding techniques. As Cary tells it, they were able to grind a Stub, Cursive Italic, and Architect nibs by the time their three days were complete. While this is a huge accomplishment in such a short time, one is reminded that becoming a proficient nib grinder requires a lot of patience and years of practice. Becoming a master nibmeister, like Richard Binder takes all of that and then that extra ingredient that is hard to describe in words. 
We're so grateful for his knowledge and for Cary's participation. We're looking forward to him getting to share what he learned when he sees you on the pen show circuit and whenever you have technical questions about nibs, their repair and their many grinds.
---
---