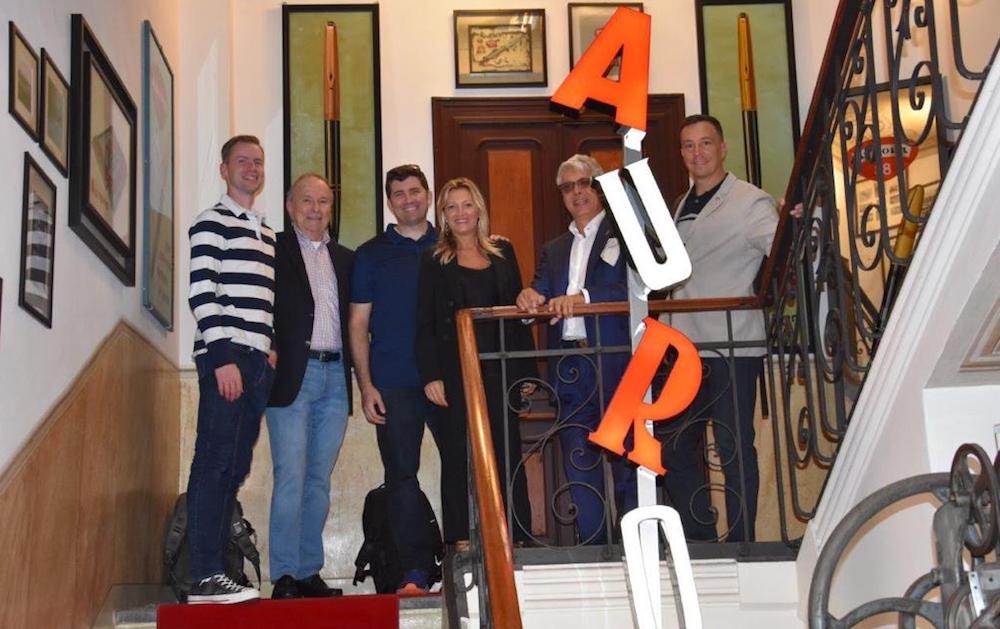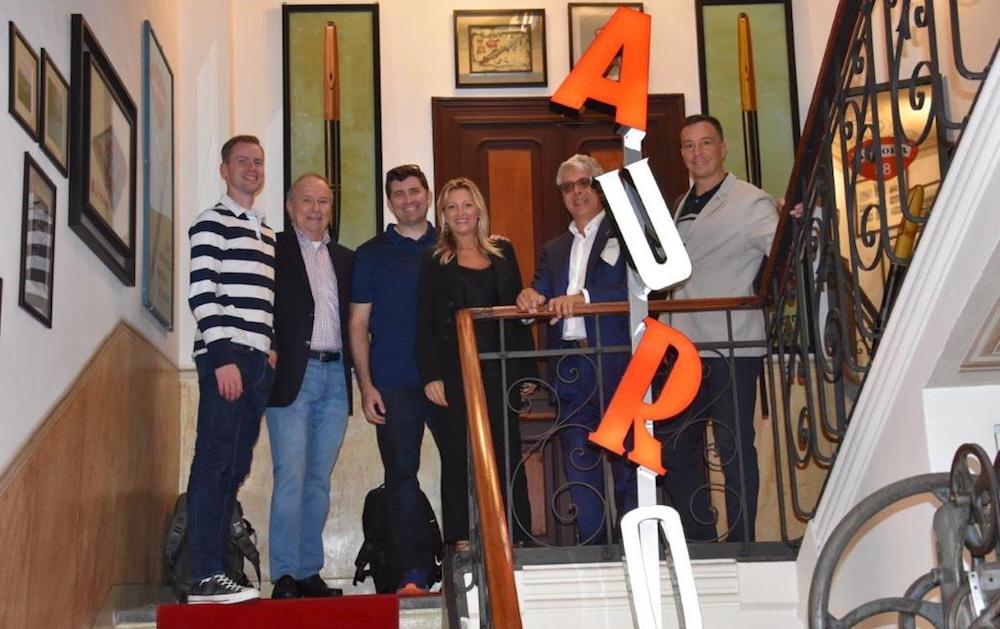 ITALY TRIP WITH KENRO AND GOULET
At Kenro we are most fortunate to have wonderful relationships with our vendors and retail partners around the world. One of our greatest pleasures is when we have the occasion to introduce some of them to each other. We recently had the opportunity to do so with two of our vendors in Italy, Aurora and Montegrappa, and our retail partner in Virginia, The Goulet Pen Company. 
 Joel and Bryan from Kenro were joined by Brian Goulet and his associate Drew Brown for a week in Italy.  The fall light makes Italy even more beautiful this time of year and this week was no exception. When we weren't marveling at the beauty of the country, we were inside Aurora and Montegrappa's magnificent facilities meeting with the people that are the heart of these incredible companies.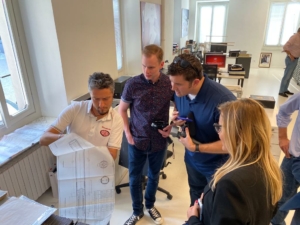 This kind of adventure is a perfect opportunity to allow our retail partner to see the kind of pride that these family owned companies are known for. It is also a chance to see how the factories operate, what is currently on their lines and their vision and direction for the future. 
 Our first stop was Torino, the home of Aurora. The first Italian capital in the mid-19th century, Torino is largely an industrial city famous for auto manufacturers Alfa Romeo and Fiat. 
Aurora celebrated their 100 year anniversary this year and is found in an impressively large factory with over 50 employees who specialize in various stages of pen production. We were graciously welcomed and led through the facility by Aurora owner Cesare Verona and their sales manager, Linda Difonzo. We were also fortunate to spend time with Nib Master Filippo Longhero. He and his experienced team, spends time with each nib that leaves the Aurora factory, ensuring that your pen will be perfectly tuned as soon as you take it out of the box.  We were able to watch the new Oceans and Mamba models make their way through production and were given a sneak peek at new introductions planned for the rest of 2019 and into 2020.  We also visited the Museo Nazionale dell'Automobile to bookend this part of our trip. 
 Then we were off to Bassano Del Grappo in the region of Veneto.  The city is approximately 90 minutes from Venice and has been the home of Montegrappa, Italy's oldest pen manufacturer, since 1912.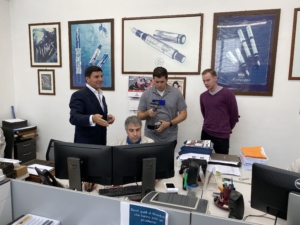 Bassano is set in the glorious Italian countryside and is a smaller town of 70,000 people. We were joined by the gregarious Giuseppe Aguila, CEO of Montegrappa.  He showed us various stages of production, including the assemblage of Goulet's purple Elmo pen. As a special treat we were shown the celluloid shed, housing the last of this very coveted material.  We also met the talented team that hand paints and etches Montegrappa's most special pens, customized for clients who are looking for a pen to commemorate their favorite work of art. At Montegrappa we also had the chance to see new models that will make their way to us later this year and next year. 
We finished this trip with a tour of the Neo-classical sculptor, Antonio Canova's home and museum. 
 All of us enjoyed the buzz and energy of these companies and the people behind them. To see production first-hand is always a pleasure and a learning experience that allows us to bring back new information and expertise for all of you. Team Goulet captured hundreds of photos and minutes of video which we can't wait for them to share and for you to see. It's our way of bringing our manufacturing partners to you through us and great retail partners like Goulet, with a little bit of the Italian spirit thrown in for good measure. 
---
Call or email us for more information: