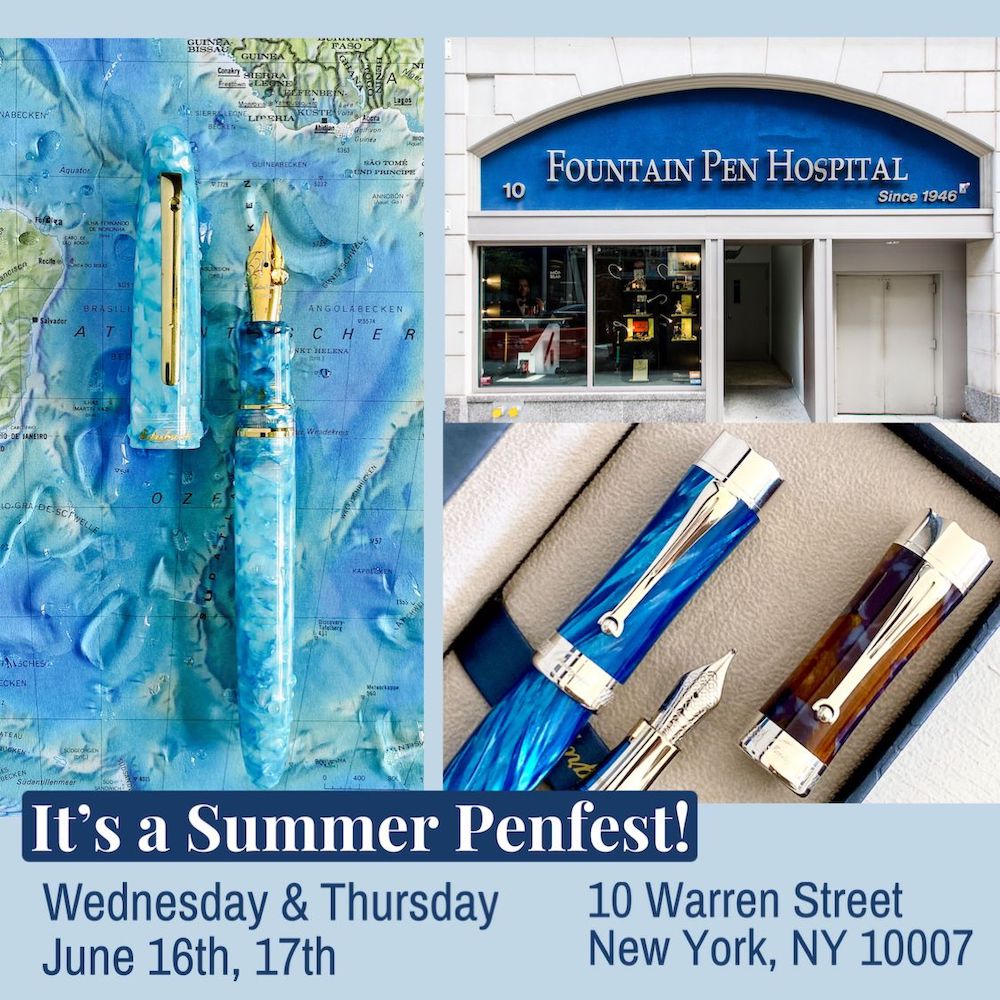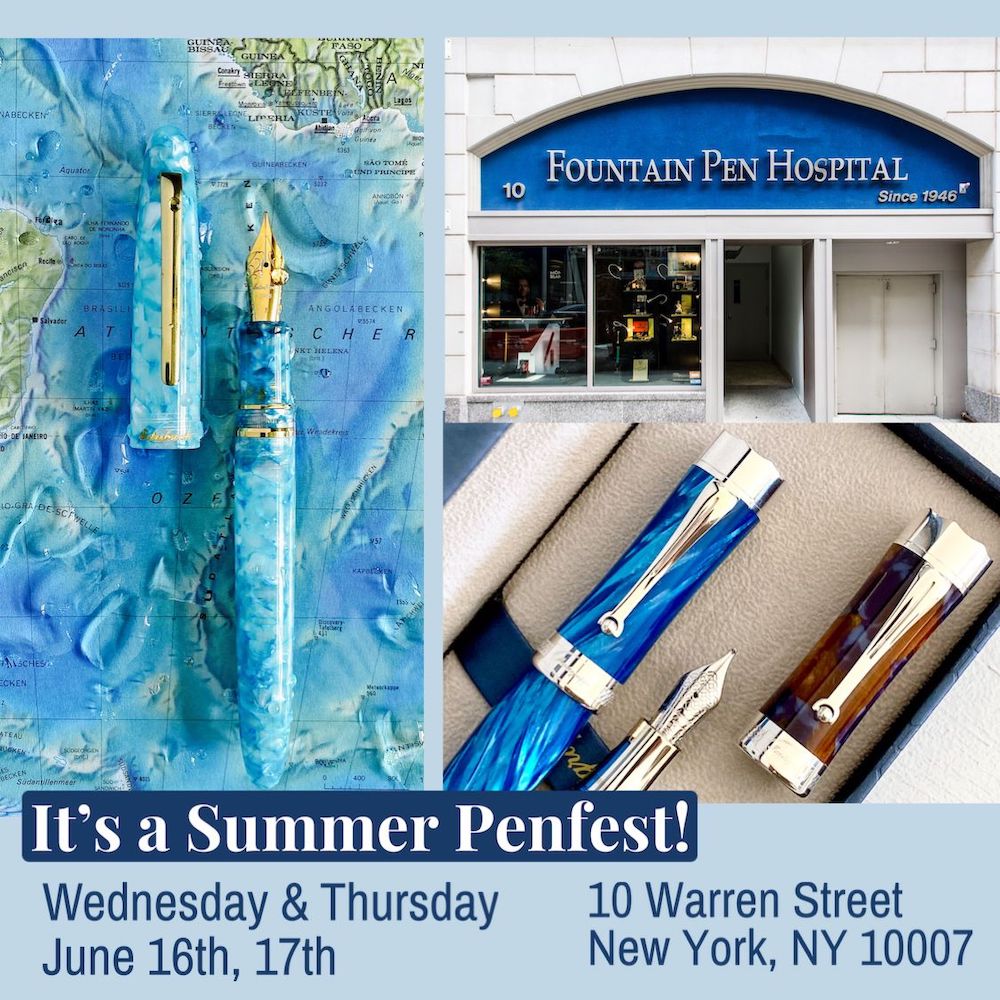 The summer street festival is as much a part of a New York summer as a Yankees game, hot dogs with mustard from a streetcart, open fire hydrants and a soft serve ice cream truck parked on the corner.
It is with great pleasure that we announce the return of the Fountain Pen Hospital Pen Fest, a summer celebration that also kicks off the 75th Anniversary of FPH and the reopening of our remodeled showroom.
Featuring Aurora, Montegrappa, Pininfarina, Otto Hutt, Ystudio and Esterbrook, the Pen Fest will be an extravaganza to celebrate a whole new season of writing instruments.
The team from Kenro, and all their new releases and limited editions, will be in attendance and if that weren't enough our good friend, and pen reviewer extraordinaire, Penboy Roy will be in the house to tell you what's on his mind.
We hope you will join us for this auspicious occasion of friends and pens, Wednesday and Thursday June 16th and 17th from 10:00 to 3:00
---