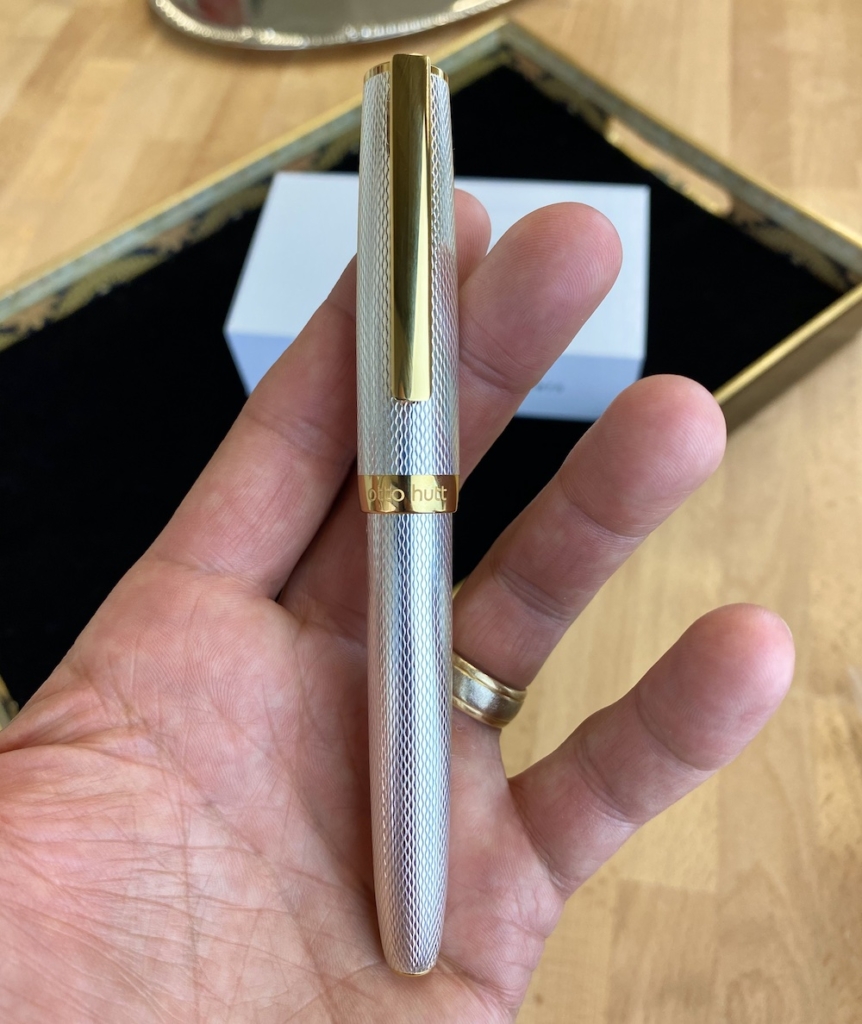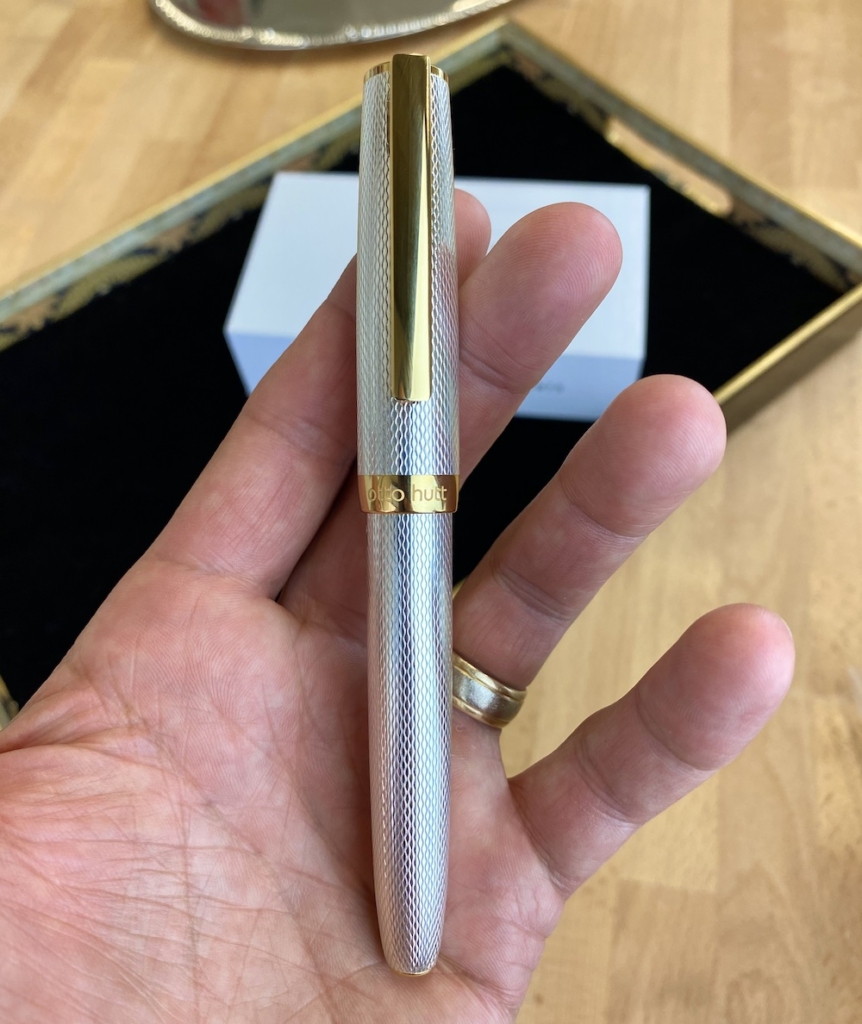 We are pleased to introduce the Otto Hutt design07 in Gold Trim.
This pen marks a first for Kenro and Otto Hutt, as it is our initial offering exclusive to the US market.
The design07 is signature Otto Hutt, using form and functionality combined in an energetic body. The pen is sleek and stately, with clean lines, shapes, and a truly elegant instrument for daily writing.
This limited production exclusive has been made using the same jewelers' techniques that are the signature of the Otto Hutt brand. The design07 in Gold Trim is made of sterling silver and has been engraved with a honeycomb guilloche pattern, creating movement as the light hits the facets as it glides across the page.
For this version of the design07 the palladium clip, ring and grip section, have been plated in gold and the custom size 6 nib is two-tone in silver and gold. The pen is postable with the signature Otto Hutt spring clip and can be used with both an international standard cartridge and converter. A rollerball made with the same gold trimmed appointments is also available.
As with every Otto Hutt writing instrument, no effort has been spared with regards to detail, materials or thoughtful mechanisms and because of this, the design07 Gold Trim is as beautiful as it is useful.
With an extraordinary Otto Hutt gold nib in XL format with Otto Hutt logo, which the writing instrument is available as original with the line weights EF, F, M and B
With award-winning case with a cover made of Italian precious paper
With suitable converter for the use of individual ink and 5 pack cartridges blue.
Including a leather case, silver or microfiber cloth, instruction manual and certificate
Length 14cm, length open 12.5cm, diameter 16mm, weight about 65.6gr.
---
Fountain Pen




Model: D07-038-11561 – EF – $1,200
Model: D07-028-11561 – F – $1,200
Model: D07-018-11561 – M – $1,200
Model: D07-068-11561 – B- $1,200
---
Rollerball Pen




Model: D07-009-11562 – $995
---
Call or email us for more information:
Phone: 516-741-0011