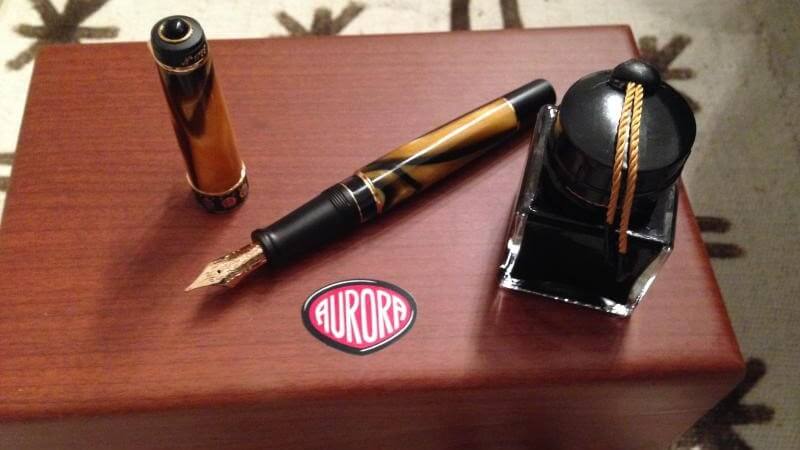 A limited and numbered edition inspired by one of the most fascinating continents on Earth.
This limited edition in marbled "land-of-Afrika" and gold, inspired by the African continent, is dedicated to all lovers of writing and the most demanding collectors.
These prestigious Aurora jewels are available in a warm mix of earthy colours that evoke the atmospheres of Africa: from the Savannah, Serengeti, Sahara, Kilimanjaro, to the Pyramids and the vast expanses of dunes that so characterise the continent.
This limited edition includes only 7,500 numbered fountain and ballpoint pens, 5,500 rollerball pens, 2,500 mechanical pencils and just 999 numbered pieces of the innovative Sketch pen.
Each Afrika pen features a precious Onyx set in its glossy black head and a jewel clip with the profile of the African continent engraved on it. Both the cap and the barrel are in marbled "land-of-Afrika" resin with gold plated trims. The barrel is decorated with precisioncasted, gold-plated rings, on which are engraved shields and symbols inspired by African Art.
The fountain-pen is distinguished by an 18 kt solid gold nib and by the traditional hidden reservoir piston recharging system. The ballpoint pen is operated by a screw turn mechanism and the pencil by a rotating mechanism that allows the progressive advance of the lead.
A collection that combines precious materials and quality artisan finishings and which expresses its originality through both its materials and its colours.

Afrika Fountain Pen – Model: 525 – $1,075
Rollerball

Afrika Rollerball – Model: 527 – $795
Ballpoint

Afrika Ballpoint – Model: 526 – $575
Sketch Pencil

Afrika Sketch Pencil – Model: 529 – $725