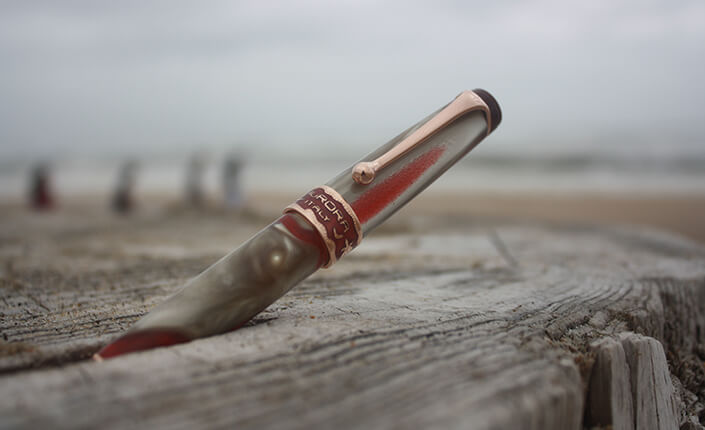 Our trip around the world goes on…our collection continues.
We end our journey in the planet's smallest continent, with out doubt one of the most diverse and fascinating areas on the planet.
The color of the body remembers the scarlet ground of this continent.
We choose for the ring the key symbols that reflect Australian environment.
Fountain Pen

Oceania Fountain Pen – Model: 555 – $1,075
Rollerball

Oceania Rollerball – Model: 557 – $795
Ballpoint

Oceania Ballpoint – Model: 556 – $575
Sketch Pencil

Oceania Sketch Pencil – Model: 558 – $725