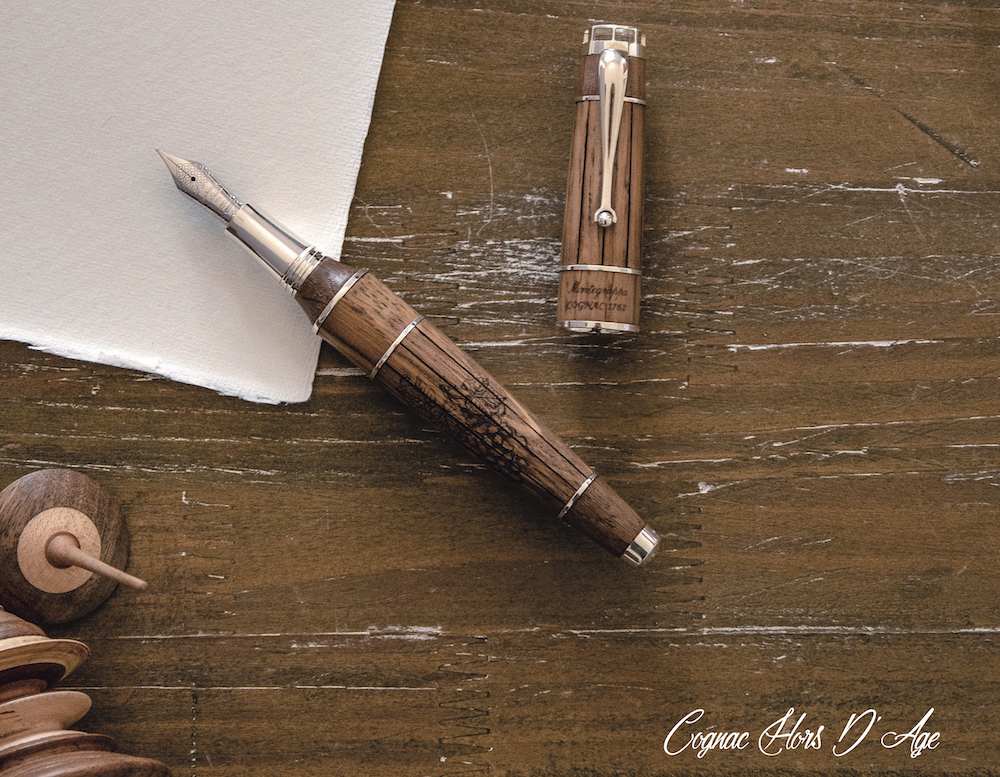 Cognac Hors d'Age
Montegrappa returns to the domain of fine spirits. The new, limited-edition Cognac Hors d'Age has been blended, aged and is ready to be savoured from the beginning of May, 2020.
Cognac Hors d'Age is an original silhouette that uses innovative materials, treatments and storytelling to lean into connoisseur and gourmet lifestyle. Cognac is the most prestigious form of brandy, with a strong and passionate following across Europe, Asia and the Americas. The pen is a beacon of refined taste, available to a very limited number of owners.
In the tradition of cognac aging, the Cognac Hors d'Age has been shaped from natural oak, with trims, clip, blindcap and grip section made from sterling silver. A special grape vine deco is applied to the barrel using pyrogravure – the technique also used to scorch Montegrappa's logo into the cap, topped by a translucent resin finial.
Cognac Hors d'Age is a cartridge/converter, fountain pen-only release, fitted with an 18K White Gold filigree nib available in grades of EF, F, M, B, BB, STUB 1.1. Only fifty pieces have been produced.
Supplied in a deluxe wooden box featuring the barrel's grapevine motif and patterned frieze inspired by the packaging of the finest cognac producers.
Digital Brochure HERE
---
Fountain Pen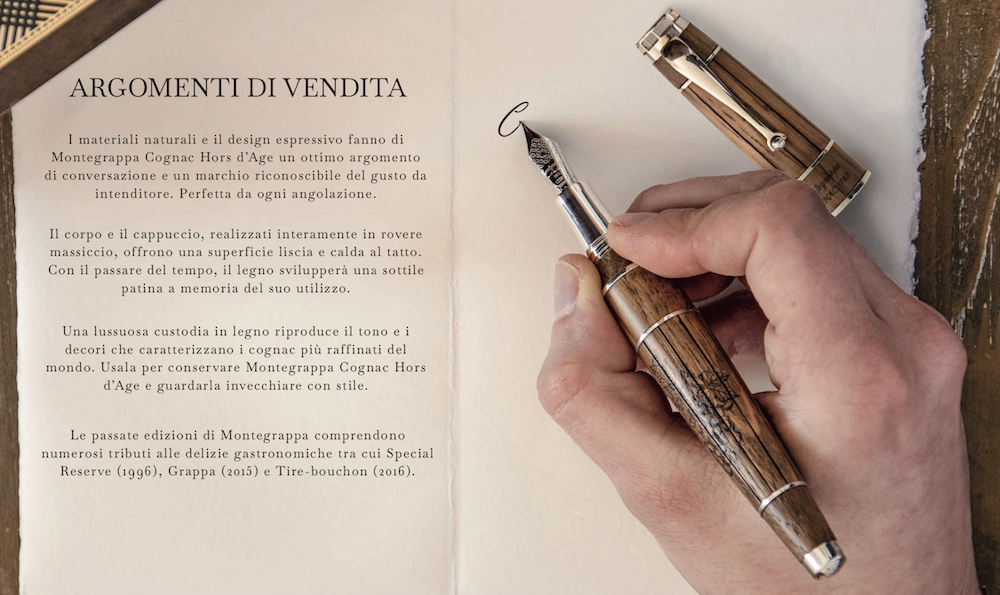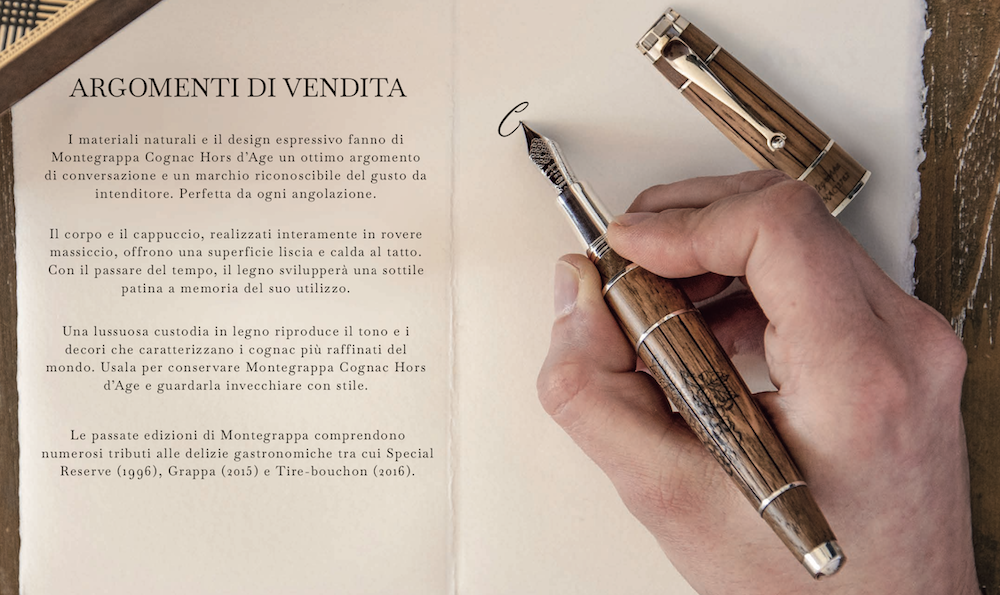 Cognac Hors d'Age LE Fountain – Model: ISCNL_WH – $3,250
---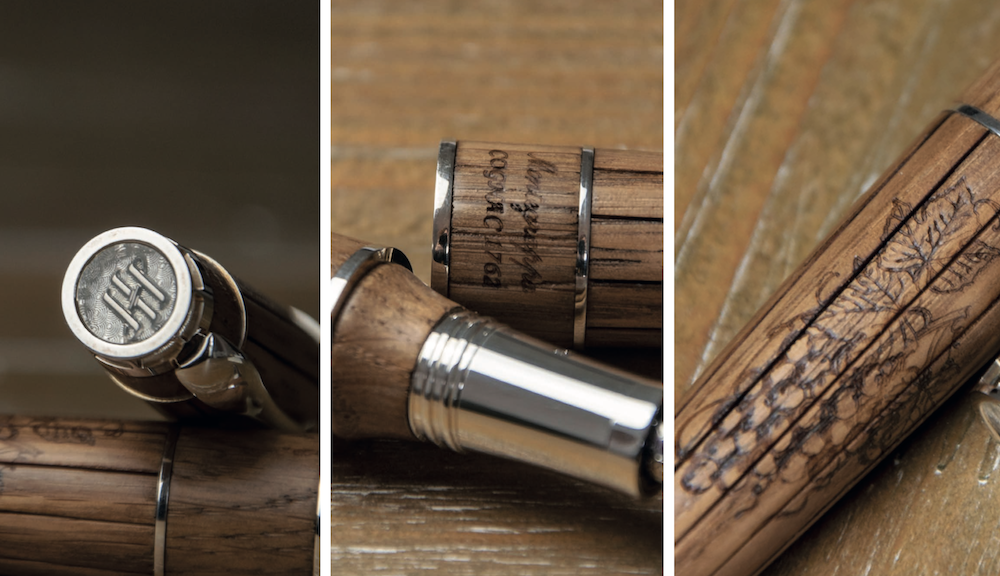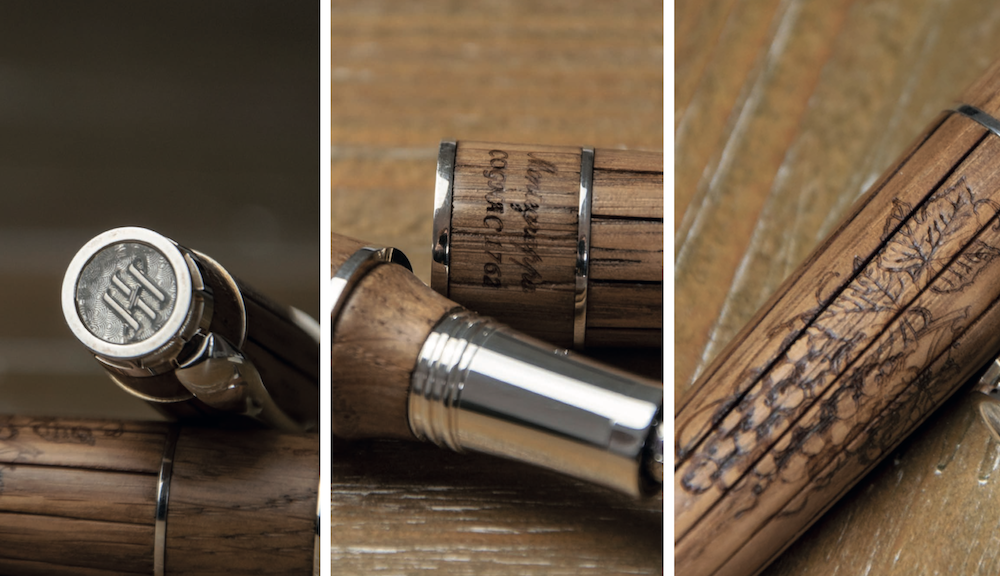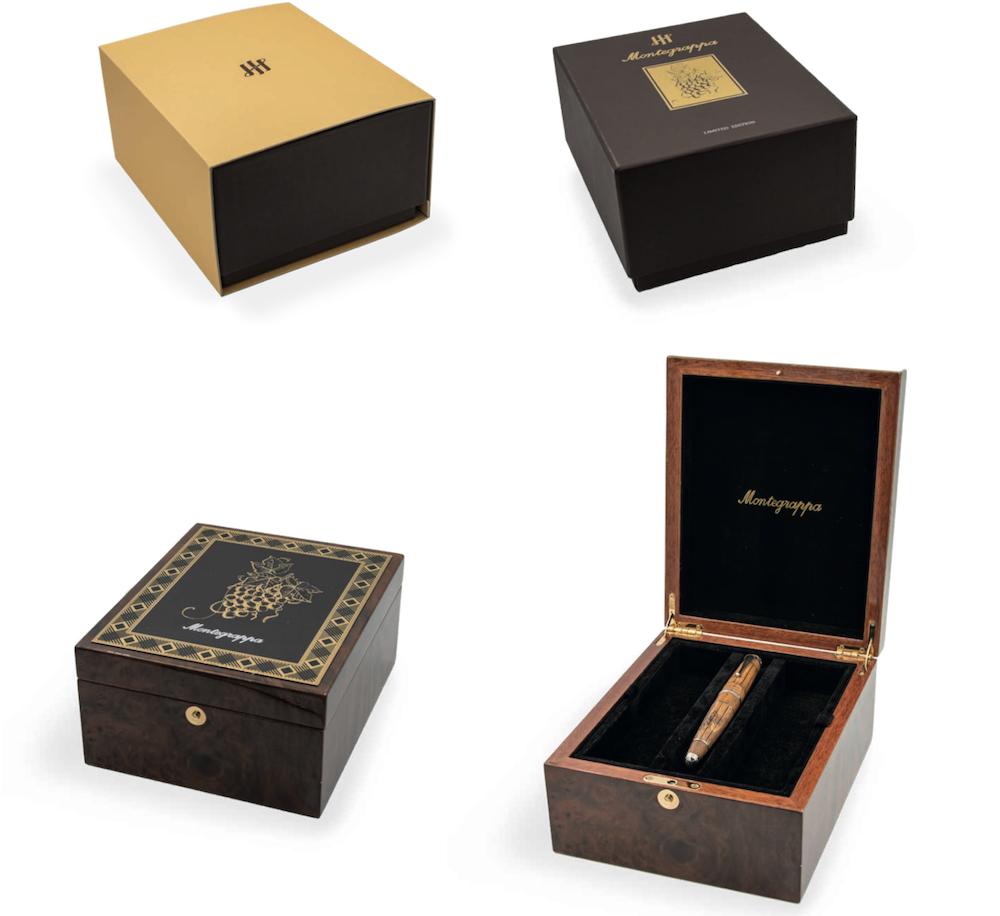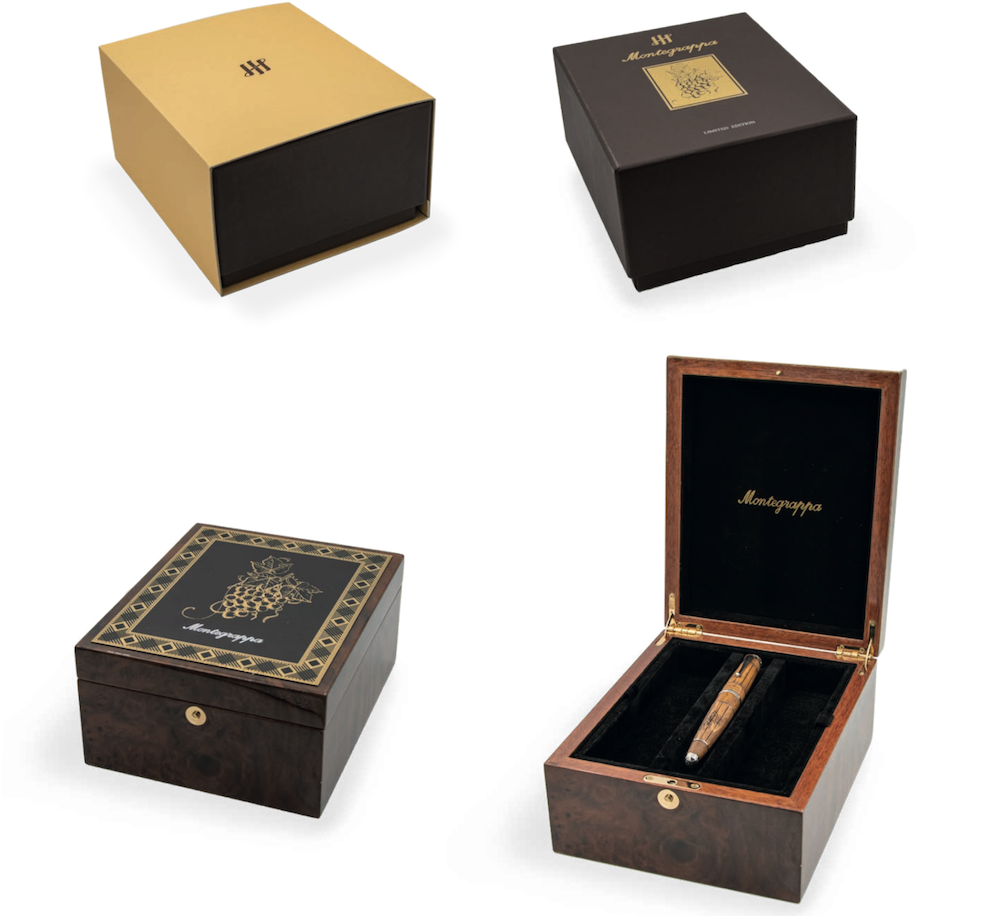 ---
Call or email us for more information: