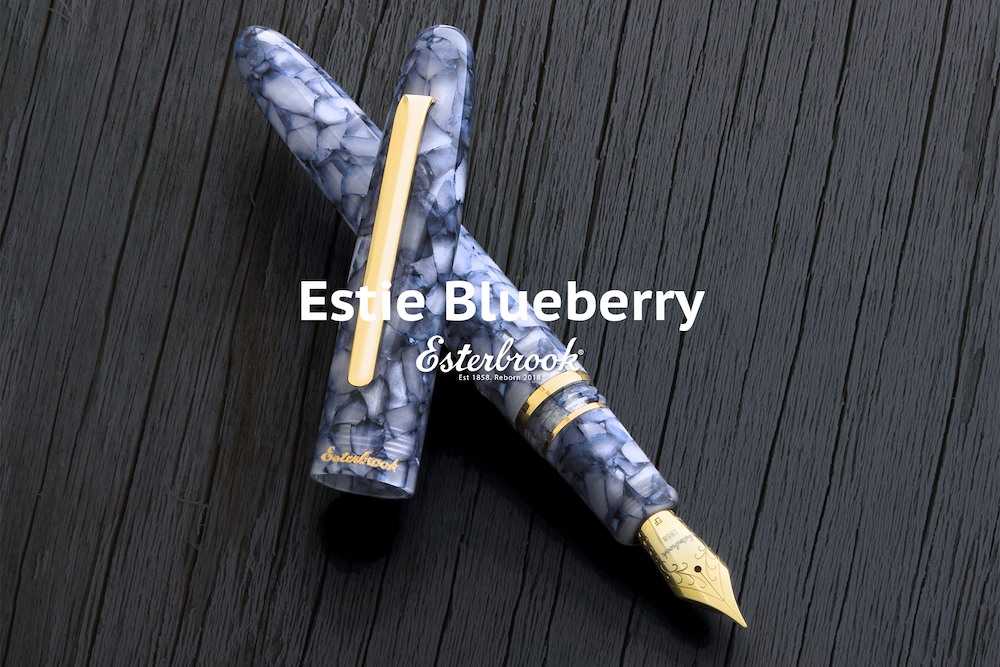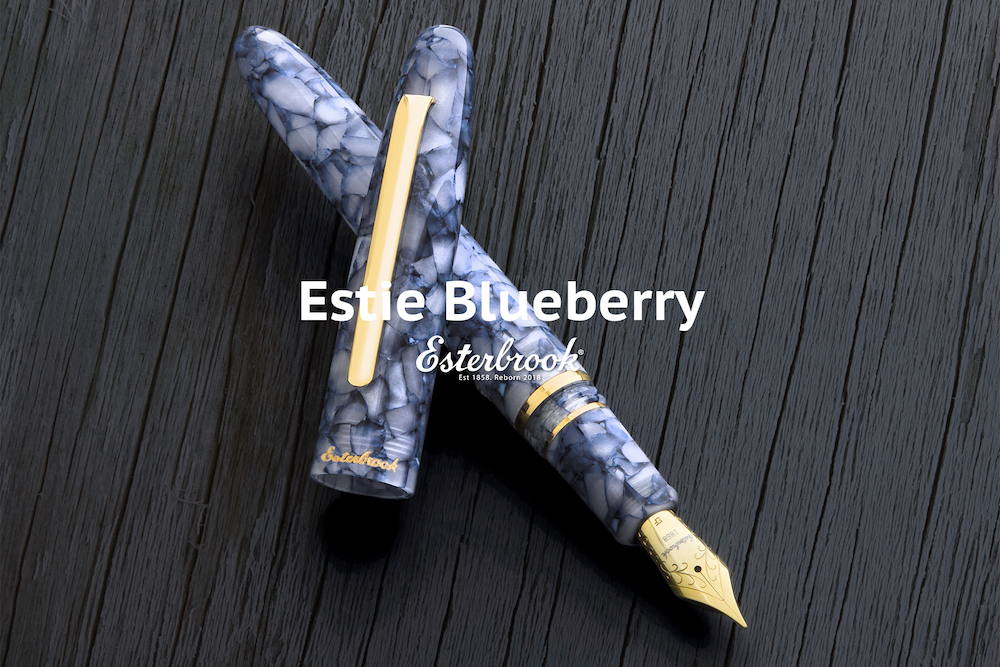 Esterbrook Estie Blueberry
The new Blueberry Estie is ripe for the picking. Like the North American plant, Estie Blueberry is more blue with some hint of purple and perfect for every writing enthusiast. The acrylic body is high polished and highlights its purplish blue marble texture very well. The new Estie fountain pen can be chosen in silver or gold trim and is limited to approximately 250 units each.
Complete with the Jowo Six nib and advanced cushion cap closure, the new Blueberry follows the high qualities of early Estie models. The nib can be chosen in EF, Fine, M and Broad and can be inked with the included cartridge or German made Schmidt converter. Each Estie is packaged inside the traditional red branded box and comes with a guarantee of three years.
See the complete collection HERE
---


Blueberry Fountain Pen w/Gold Trim – Model: E536 – $195 –  SOLD OUT


Blueberry Fountain Pen w/Silver Trim – Model: E636 – $195 –  SOLD OUT
Features
Comfortably balanced fountain pen in a complete range of points for the way you write
Nib size/point size extra fine, fine, medium and broad. 1.1 Stub now available in Rhodium trim. – Specially manufactured in Germany by Jowo
Blended and turned acrylic with a high polished finish
Cushion cap closure provides a secondary seal to ensure a wet point
Ink is filled by a cartridge of ink or a converter, which acts like a syringe to draw ink from a bottle
Sleek palladium clip that provides a clean accent for the cap and slides easily to ones shirt pocket
Specifications
Weight: 24g overall
Measurements: 5.9″ closed, 5″ open, 6.7″ posted
JoWo #6 nib
---
Call or email us for more information: