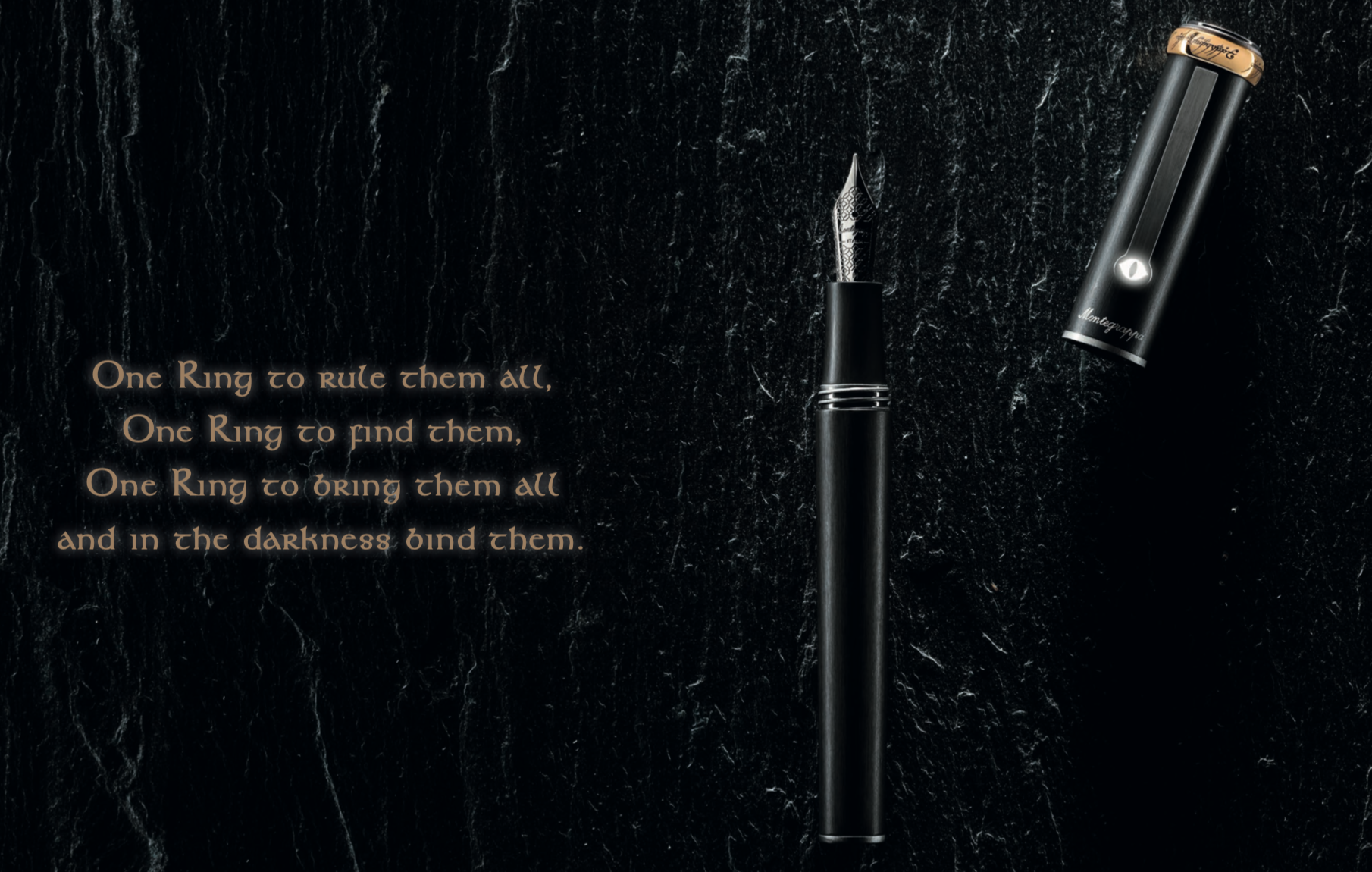 Eye of Sauron
The sequel to Montegrappa's spectacular Lord of the Rings E is here. The new Eye of Sauron is ready and available to ship from the end of March, 2020.
Since launching last September, our Lord of the Rings design has been enthusiastically received, attracting mentions for its artistry and accuracy – as well as its exclusive pricing. The arrival of this new, open-edition model offers an inclusive price and a discreet, contemporary silhouette. Its subtle, minimalist design has been created to cater for casual aficionados as well as super-fans.
Once again, the iconic One Ring and Sauron's all-seeing eye are central design elements. Fountain pen, rollerball and ballpoint modes are made from acrylic resin – satin-brushed for an extra-black, matte finish. Trims are made from ruthenium-coated steel, while the clip is ruthenium brass, detailed with Super-LumiNova® enamel. The inscribed gold-plated brass ring can be unfastened and removed from the cap, which also brandishes the official Lord of the Rings logo.
Fountain pens use a converter/cartridge feed and are fitted with a ruthenium-coated steel nib (EF, F, M, B, STUB 1.1, STUB 1.5) with filigree engraving – a striking sight in black. Each mode is supplied in custom packaging wrapped in a map of Middle-earth, with the One Ring's Elvish inscription in gold foil. All elements of the design have been developed under the guidance of New Line Cinema.
Digital Brochure HERE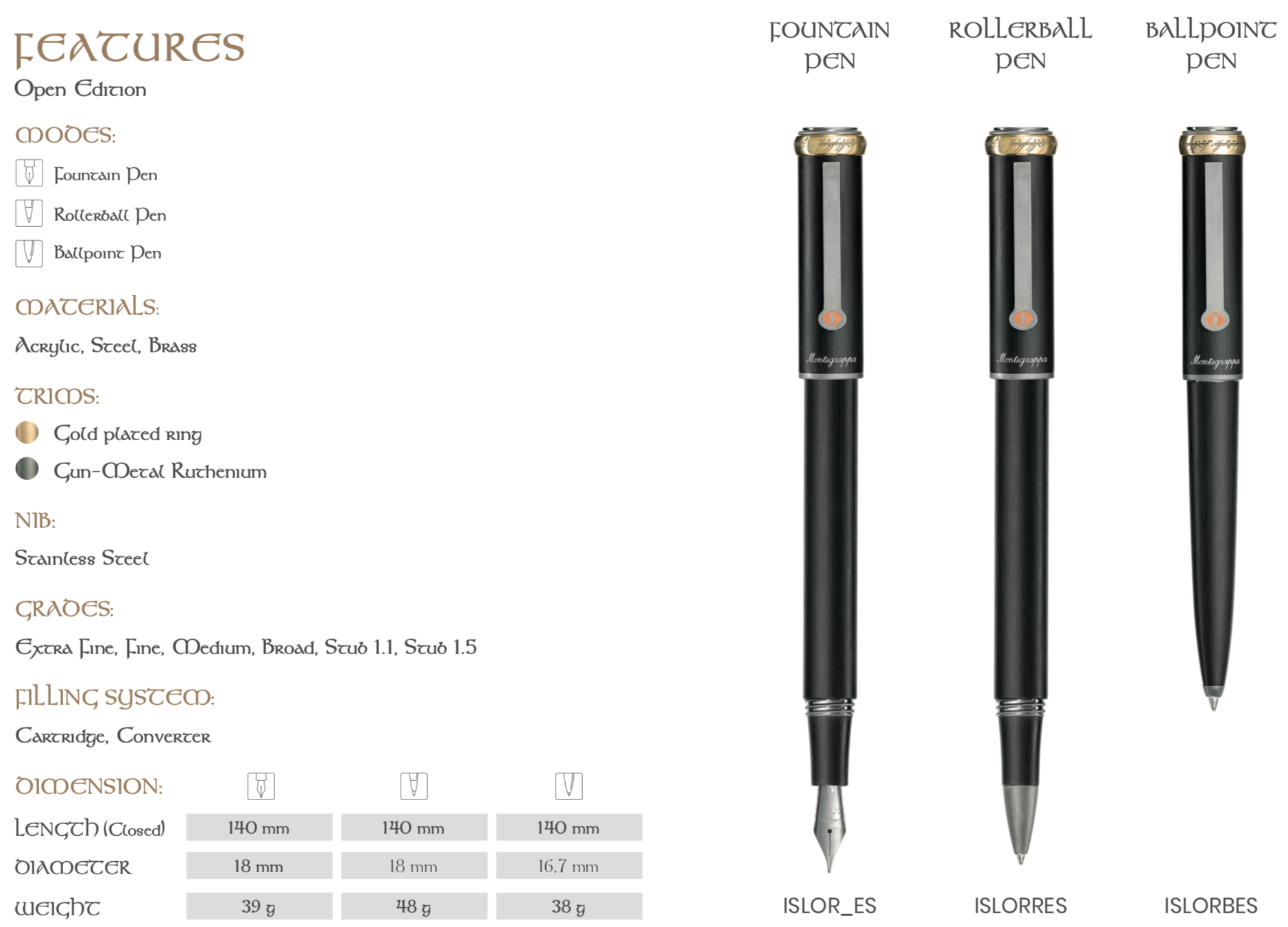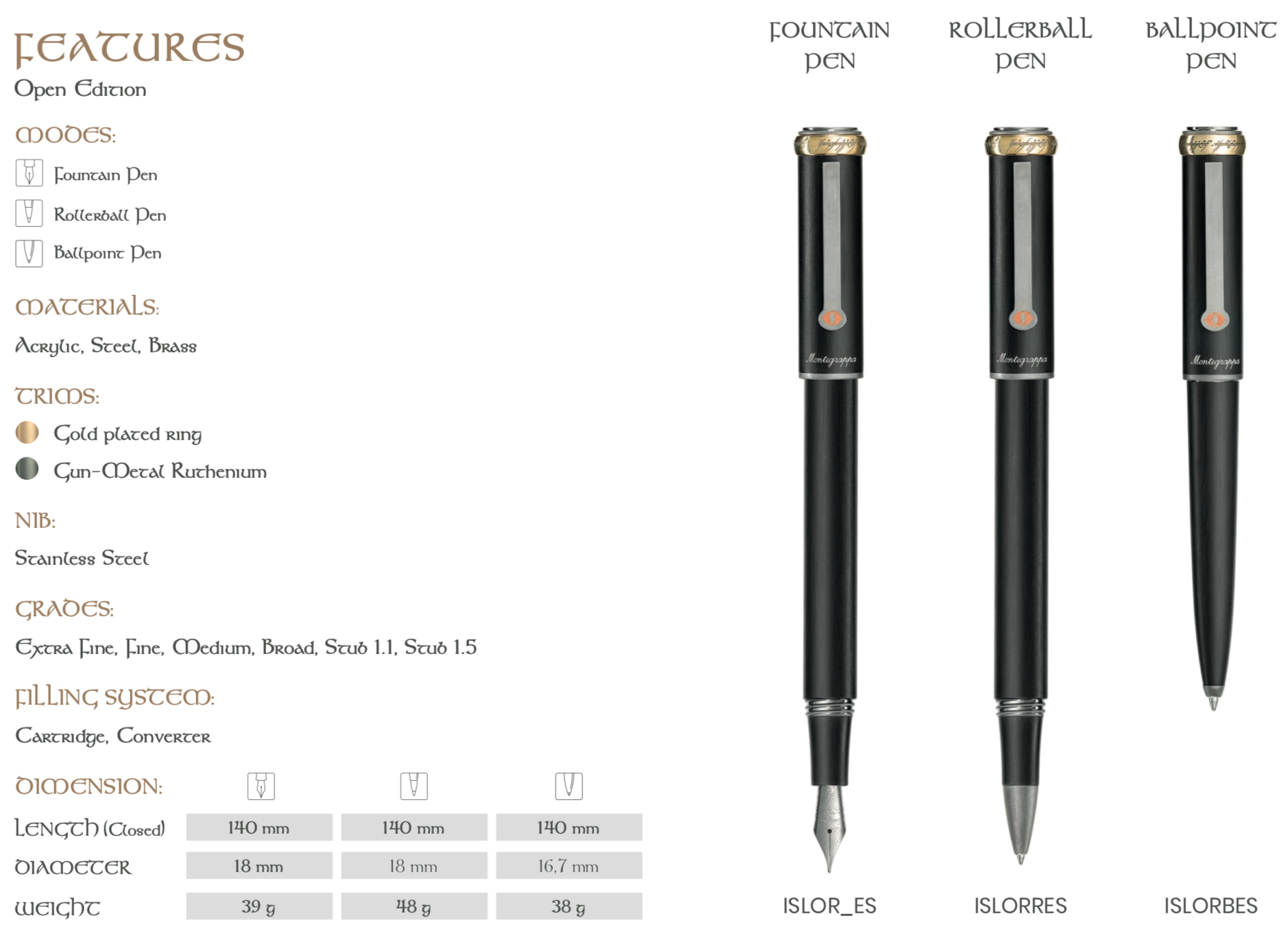 ---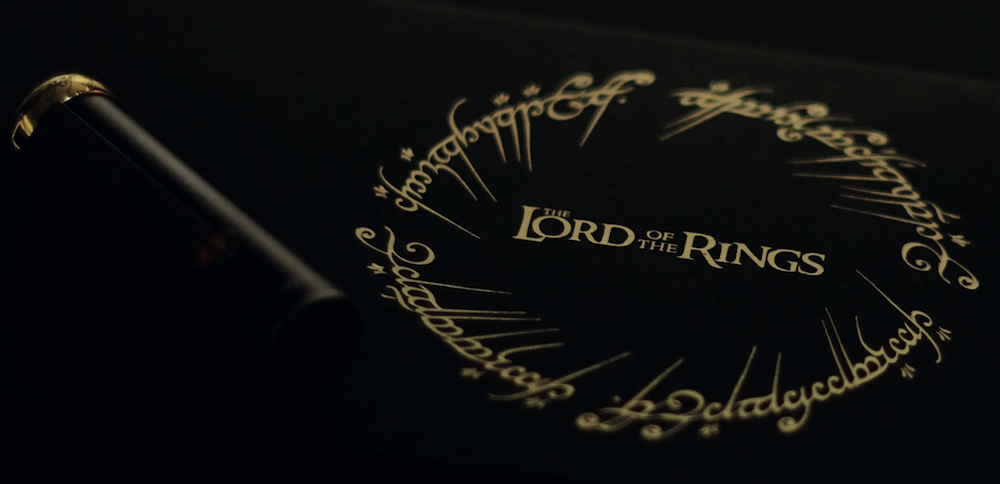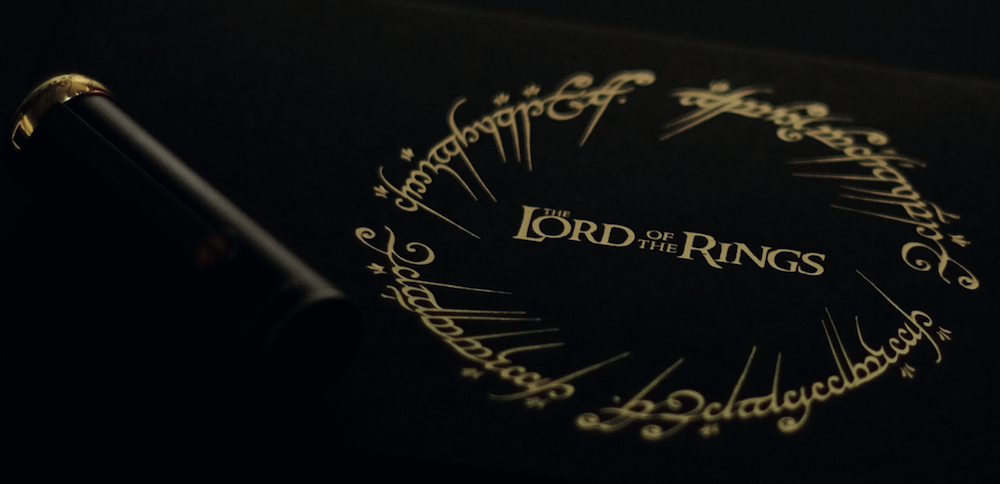 Fountain Pen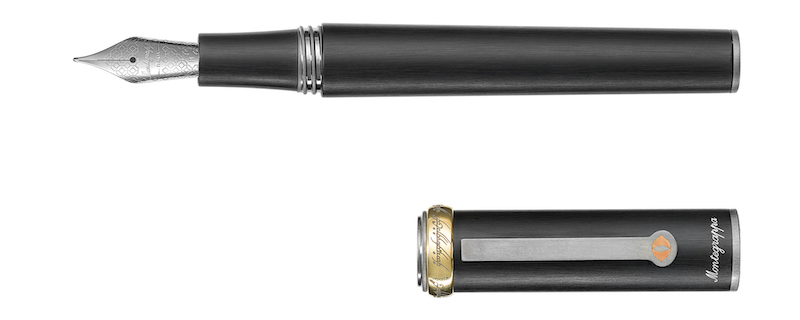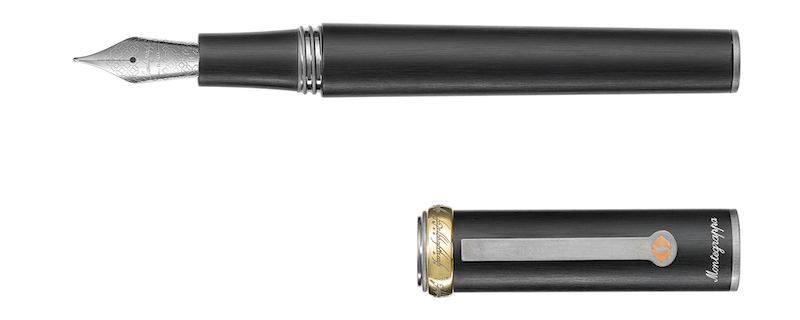 Eye of Sauron Fountain Pen – Model: ISLOR_ES – $550.00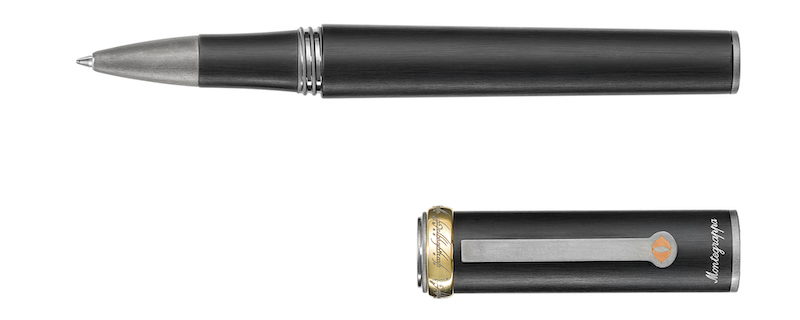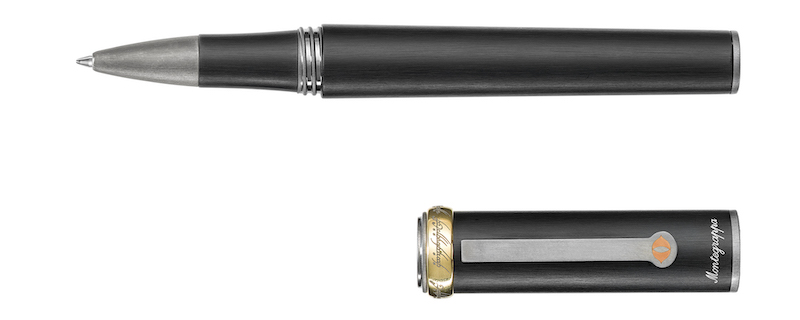 Eye of Sauron Rollerball – Model: ISLORRES – $525.00


Eye of Sauron Ballpoint – Model: ISLORBES – $495.00
---
Packaging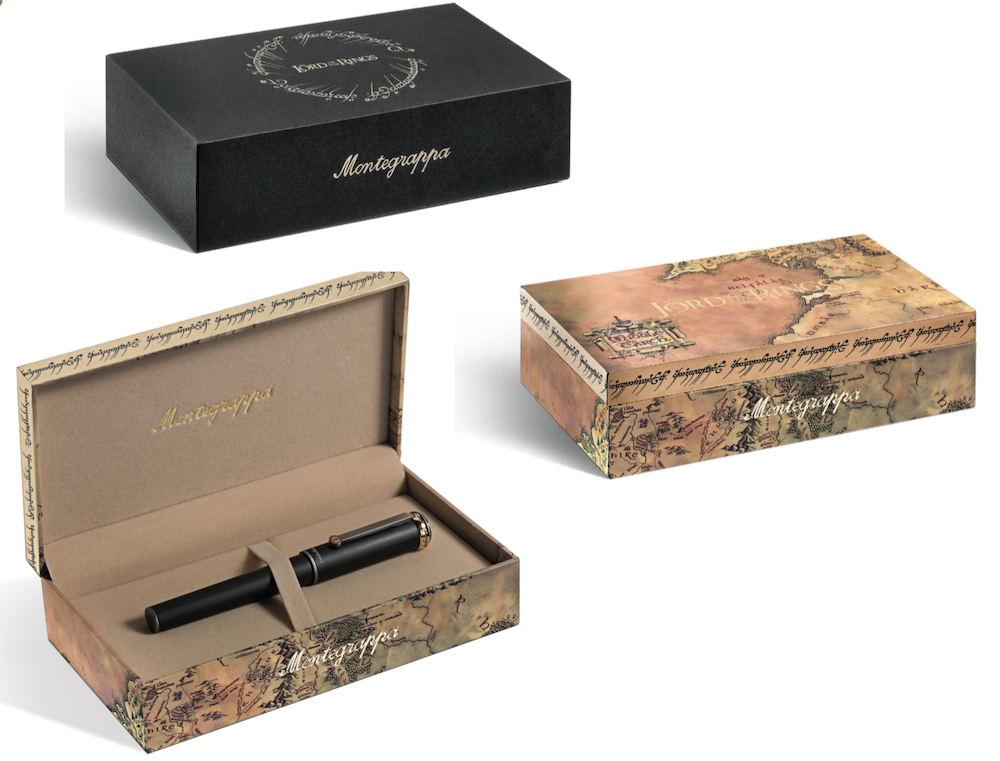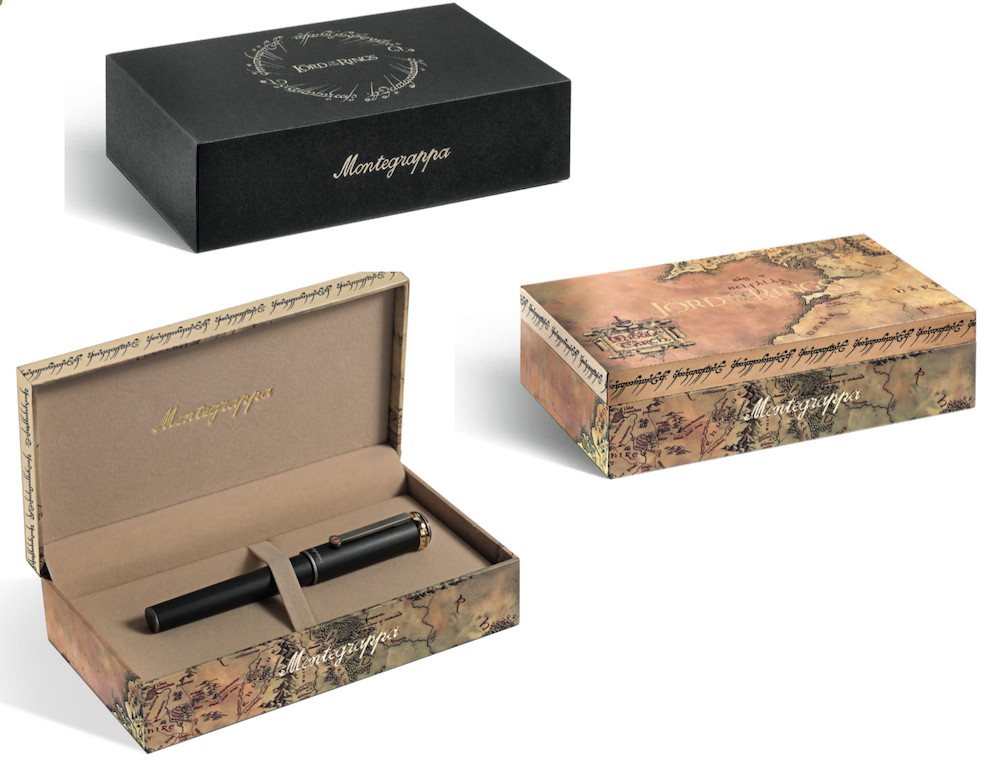 ---
Call or email us for more information: