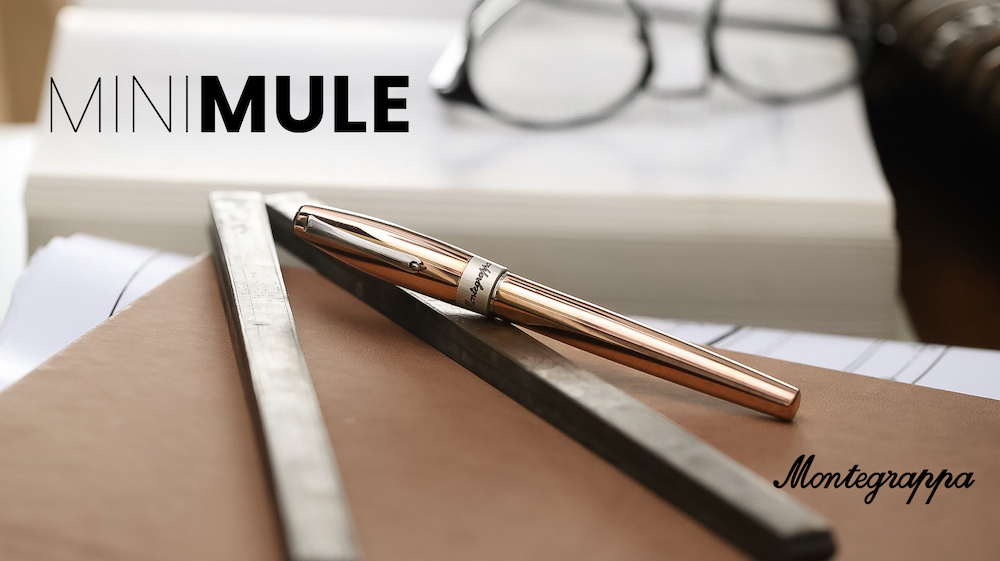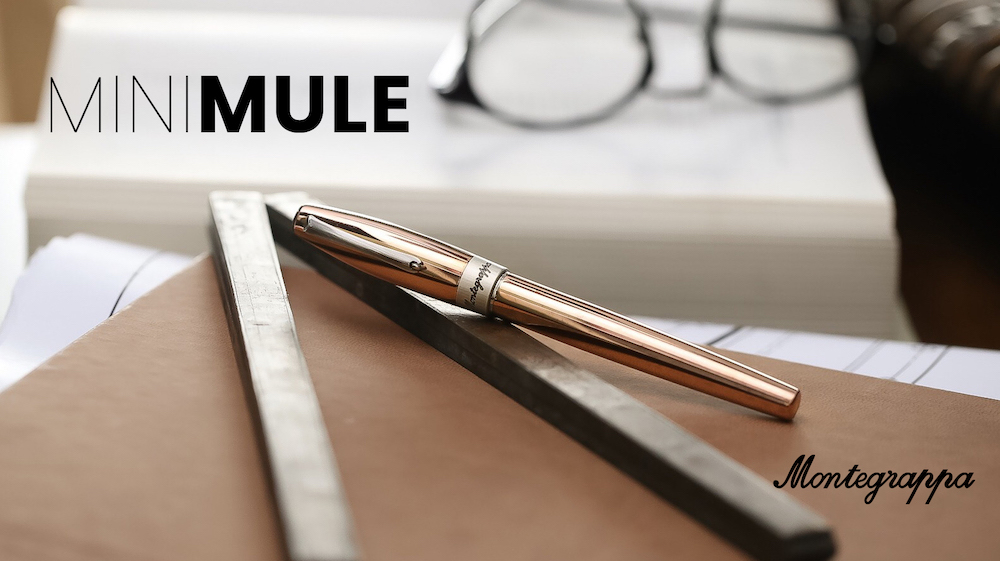 SOLD OUT – NO LONGER AVAILABLE
THE MONTEGRAPPA MINI COPPER MULE
It's copper, compact and impossibly cute – perfectly suited for any pocket, pencil case, purse or tool roll and available to order in fountain pen, rollerball and ballpoint modes.
The Mini Mule has been engineered to use smaller 5mm steel nibs (F, M, B), taking a standard convertor or cartridges and refills as conventional Fortuna models.
The new Mini Mule shares the same anti-microbial properties as its older sibling, as well as the patina and imperfections unique to copper. Like a Moleskine or a Traveler's Company notebook, its changing appearance records the places it has been. Owners will thrill as they observe it ageing gracefully with use. A true workhorse!
The Mule program, and the creation of the Montegrappa Mule by Bassano's own Danieli Bar have provided one of the most warmly received Montegrappa stories of recent years, attracting interest from lifestyle and cuisine editors. The Mini Mule arrives in a standard IKSDASIC case that includes the recipe for the famous cocktail.
As well as bringing a fresh, rootsy finish to the Fortuna silhouette, Mule's honest rustic charm and gastronomic credentials have resonated with younger, hipster-inclined shoppers. With the arrival of the Mini Mule, we can turn up the charm and offer more to intrepid urban travellers, women and fans of every day carry (EDC).
Digital Brochure HERE
---
Fountain Pen

Mini Copper Mule Fountain Pen – Model ISFSH_CU – $295
Available in F, M or B nib sizes
---
Rollerball

Mini Copper Mule Rollerball Pen – Model ISFSHRCU – $275
---
Ballpoint

Mini Copper Mule Ballpoint Pen – Model ISFSHBCU – $250


---
Call or email us for more information: