If there is one item that modern people will always consider essential, it is the travel table clock. While mobile phones have commandeered many time-keeping roles as part of their functionality, nothing adds a personal touch to a working desk or a hotel room like one's own portable table clock.
Following the form of Montegrappa's stylish Fortuna wristwatches are four new and classy table clock models, sized only 40 mm in diameter.
The table clock cases and L-shaped legs are elegantly fashioned in satin stainless steel or IP rose gold finishes, juxtaposed to the matching, polished metal case bezel, while a choice of silver white or black dials allows the owners to select the ideal combination to express one's personal taste.
Consisting of the time-only Three-Hand model, which show hours, minutes, seconds and date, all Fortuna table clocks are powered by Swiss-made Ronda 515 quartz movement and a functional date&time-setting, beautifully knurled crown at 12 hours.
The Fortuna case back is embellished by the Montegrappa octagonal filigree etching, featuring four side-screws to use when replacing battery.
As an addition to the Fortuna range of writing instruments and wristwatches, the Fortuna table clocks reinforce the Italian notion that time, like life, is to be savoured – in style.
See the Fortuna Table Clocks brochure here.
---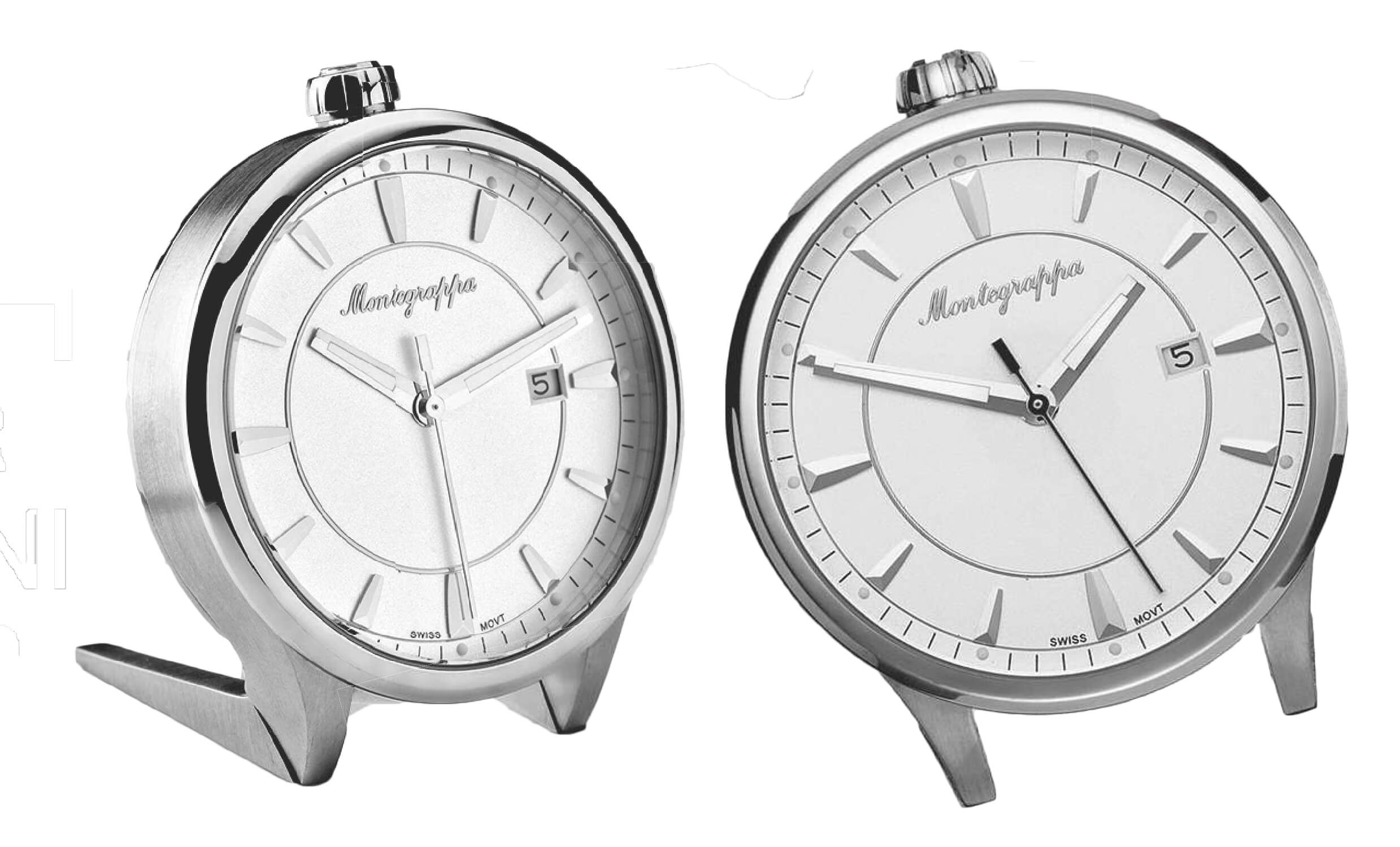 Fortuna Table Clock – Stainless Steel Silver White Dial – $350 – IDFOTCIW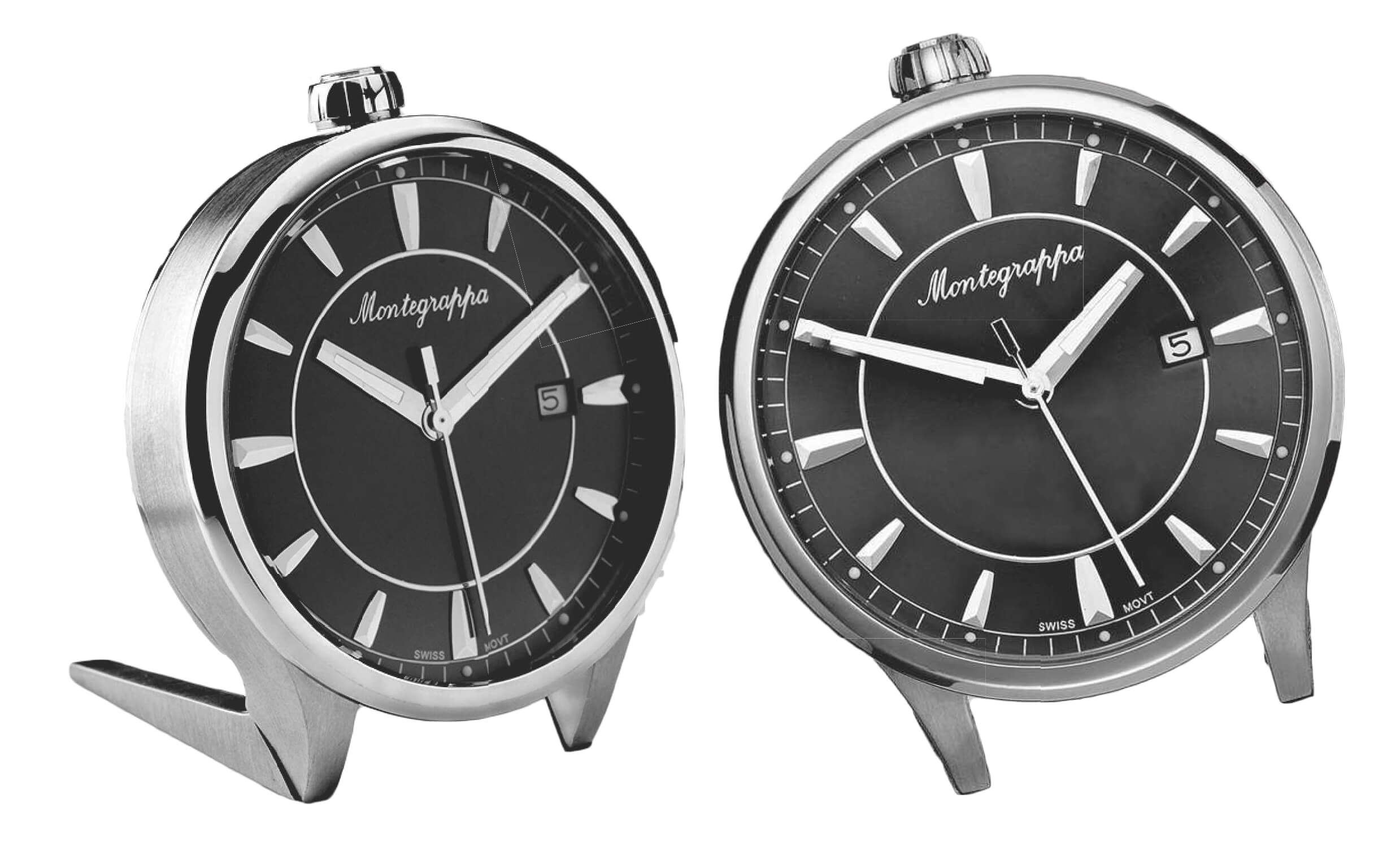 Fortuna Table Clock – Stainless Steel Black Dial – $350 – IDFOTCIB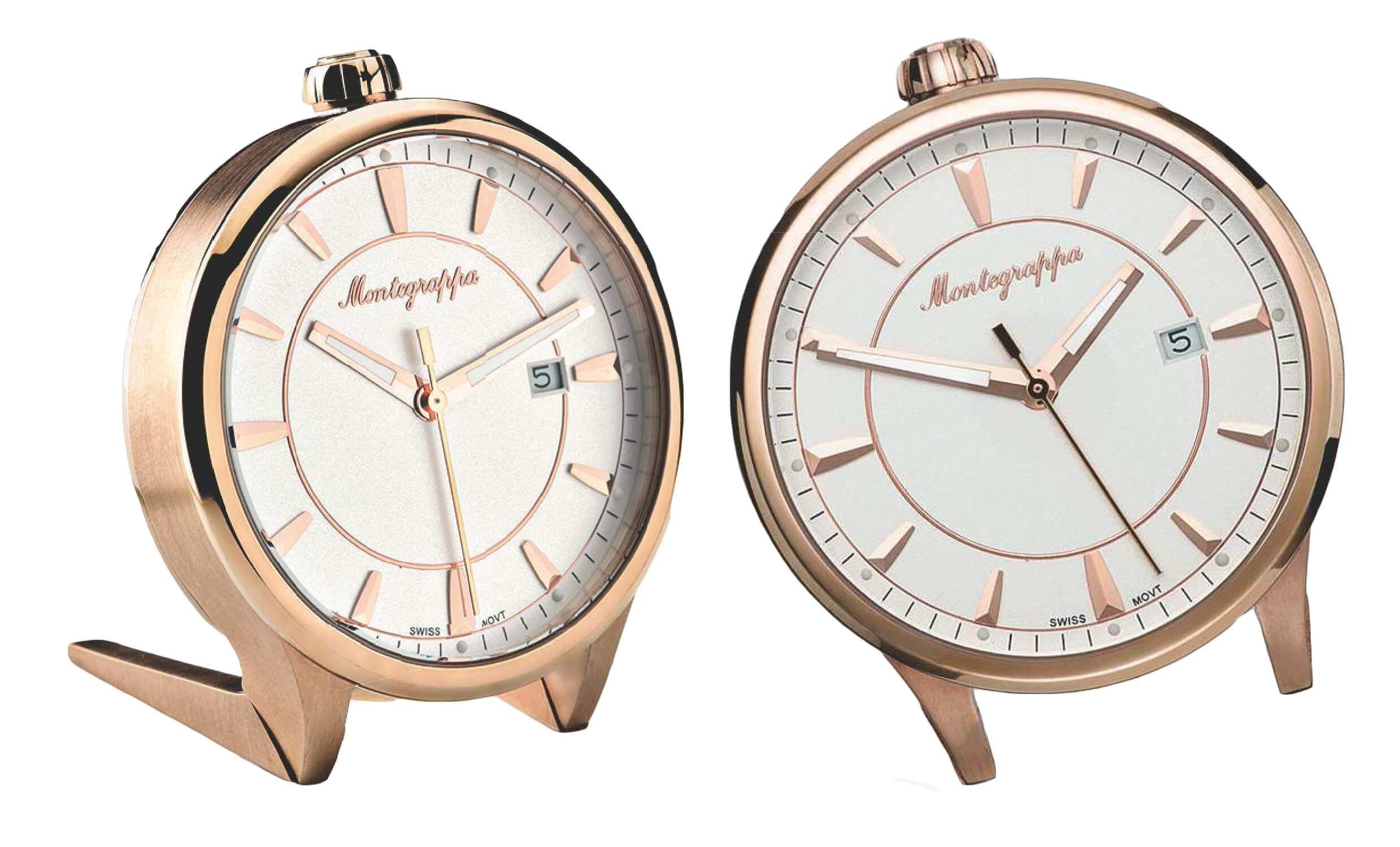 Fortuna Table Clock – Rose Gold Silver White Dial – $395 – IDFOTCRW
Fortuna Table Clock – Rose Gold Black Dial – $395 -IDFOTCRB
---