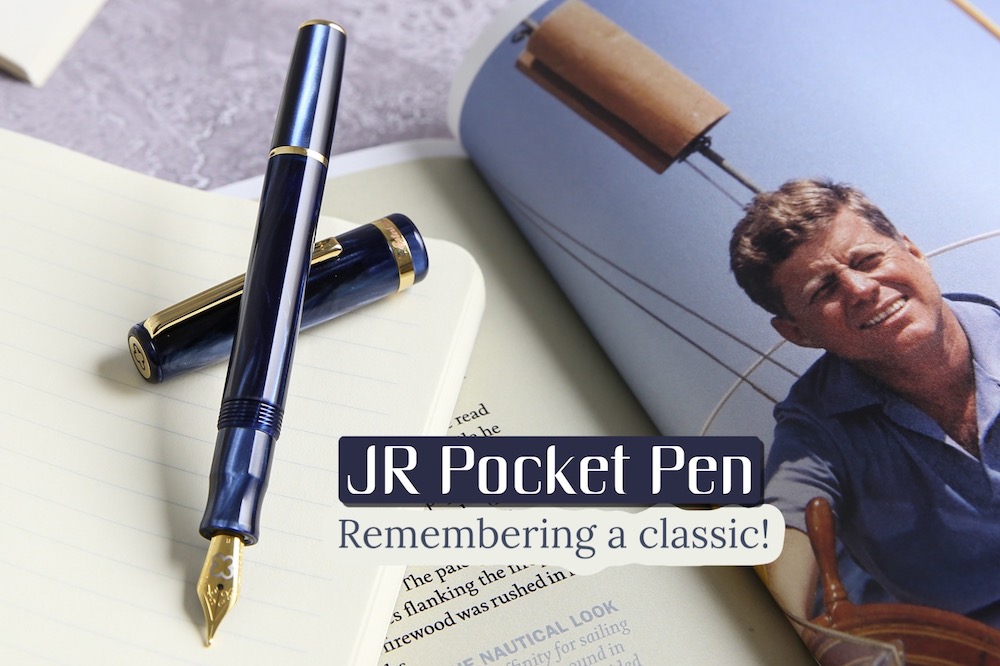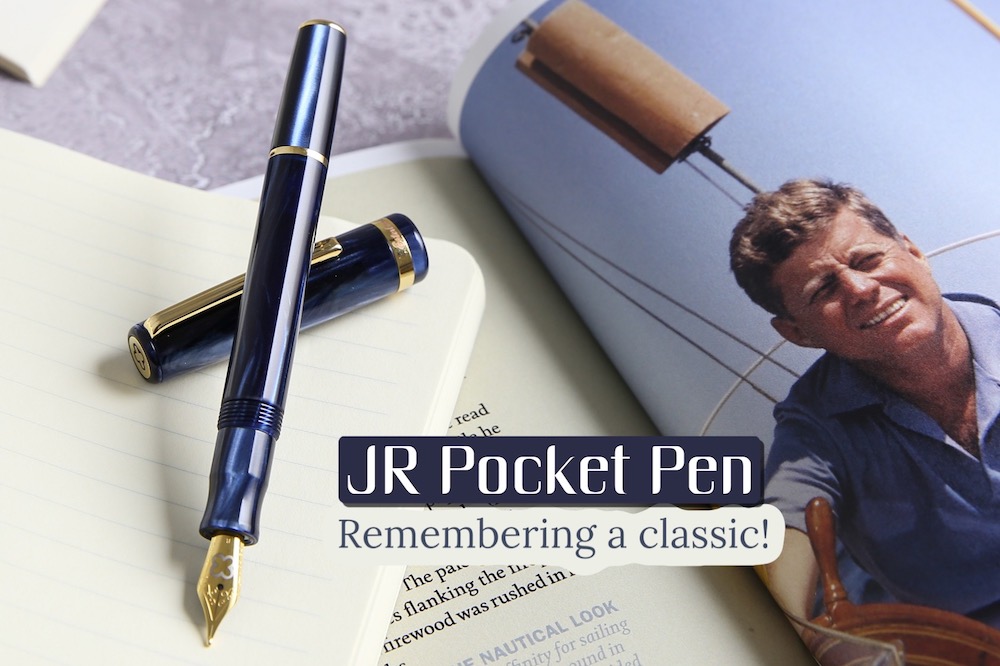 THE "JR POCKET PEN" 
 The "J" was Esterbrook's sleek and suave, classic pocket pen that appealed to the practicality of the times. It was a perfect pen for both men and women, and it still is today. Our revival of this 1940's and 50's pen has all of the hallmarks of its predecessor, with a few new bells and whistles. The new "JR"(which is the original J reborn) is stylish and refined. It's compact in size, so you can always keep one in your jeans, shirt pocket, purse, or briefcase. Take it with you wherever you go. Mirroring the original "J"'s production, our new version is offered in three colors: Capri Blue, Carmine Red and Tuxedo Black.  Tuxedo and Carmine shine bright in Paladium trim and Capri gleams in Gold. And since we hope you'll hold onto it forever, both the German JoWo nib and the top of the pen have been engraved with the Esterbrook Eternity symbol.  
 It's our new take on the small, but mighty pocket pen. 
Esterbrook endures. 
Nib sizes include EF, Fine, Medium, Broad, 1.1 Stub and the Custom Journaler. The "Journaler" nib has a $50 upcharge.
---




EJRBLUE – Capri Blue Fountain Pen – EF, F, M, B & 1.1 stub – Retail: $175



EJRRED – Carmine Red Fountain Pen – EF, F, M, B & 1.1 stub – Retail: $175




EJRBLACK – Tuxedo Black Fountain Pen – EF, F, M, B & 1.1 stub – Retail: $175
---
Specs
Turned acrylic barrel and cap – colors in Capri Blue, Carmine Red and Tuxedo Black
Metal clip and accets plated to match the ring and nib
Ergonomic grip
Threaded cap
Stainless steel nib in rhodium or gold plating
Nib sizes include extra fine, fine, medium, broad and stub 1.1
Eternity symbol on cap finial
Cap ring laser engraved with the Esterbrook logo
Length capped – 12.5cm or 5" / length posted 15.5cm or 6"
Weight – 0.7 oz
Cartridge and converter fill – both included
Polishing cloth included
Fabric gift box
---
---
Call or email us for more information: