Sold out – No longer available
As penmanship and the act of hand-written missives enjoy a revival, by-products of the cultural return to a more "analogue" world, Montegrappa has experienced remarkable growth. The renewed appeal of the fountain pen runs parallel to the rebirths of the mechanical wristwatch, the vinyl LP and the physical, paper book. To celebrate this phenomenon, Montegrappa will launch, in 2018, a family of pens that lauds a return to authentic values: MONTE GRAPPA.
Free of frills, designed to exemplify an ideal form married to faultless functionality, and offered for maximum appeal at an accessible price point, MONTE GRAPPA is a traditional, piston-fed fountain pen, fitted with Montegrappa's patented piston filling mechanism. The pen is made of a handsome resin, with all trim in stainless steel. It will be offered in a range of four colours: black, coral, lavender and navy blue.
For those demanding a hint of added luxury, Monte Grappa will be available with a choice of nib materials. The user can specify a stainless steel nib or 14K gold nib, both etched with the signature Montegrappa "Filigree" pattern. The barrel itself is engraved with a vintage Montegrappa logo, with the name MONTE separated from GRAPPA by the silhouette of a mountain. The cap boasts a unique ring featuring an all-new, three-dimensional decoration.
Retro has never been more appropriate. Or more timely.
See the Monte-Grappa Brochure here.
---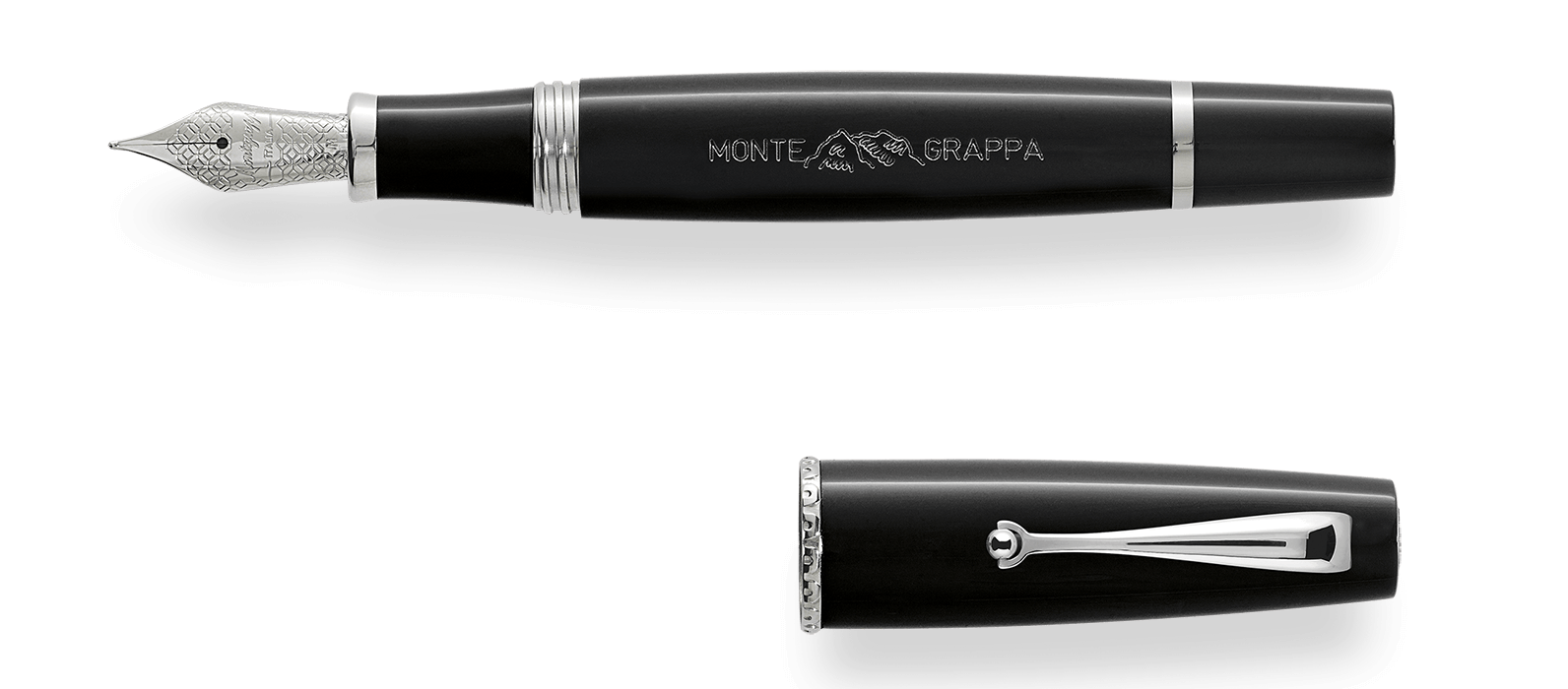 Monte-Grappa Black Fountain Pen – Black Resin – Choice of 14K W/G Model ISMGN_AC – $695 or Stainless Steel Nib – Model ISMGR_AC – $395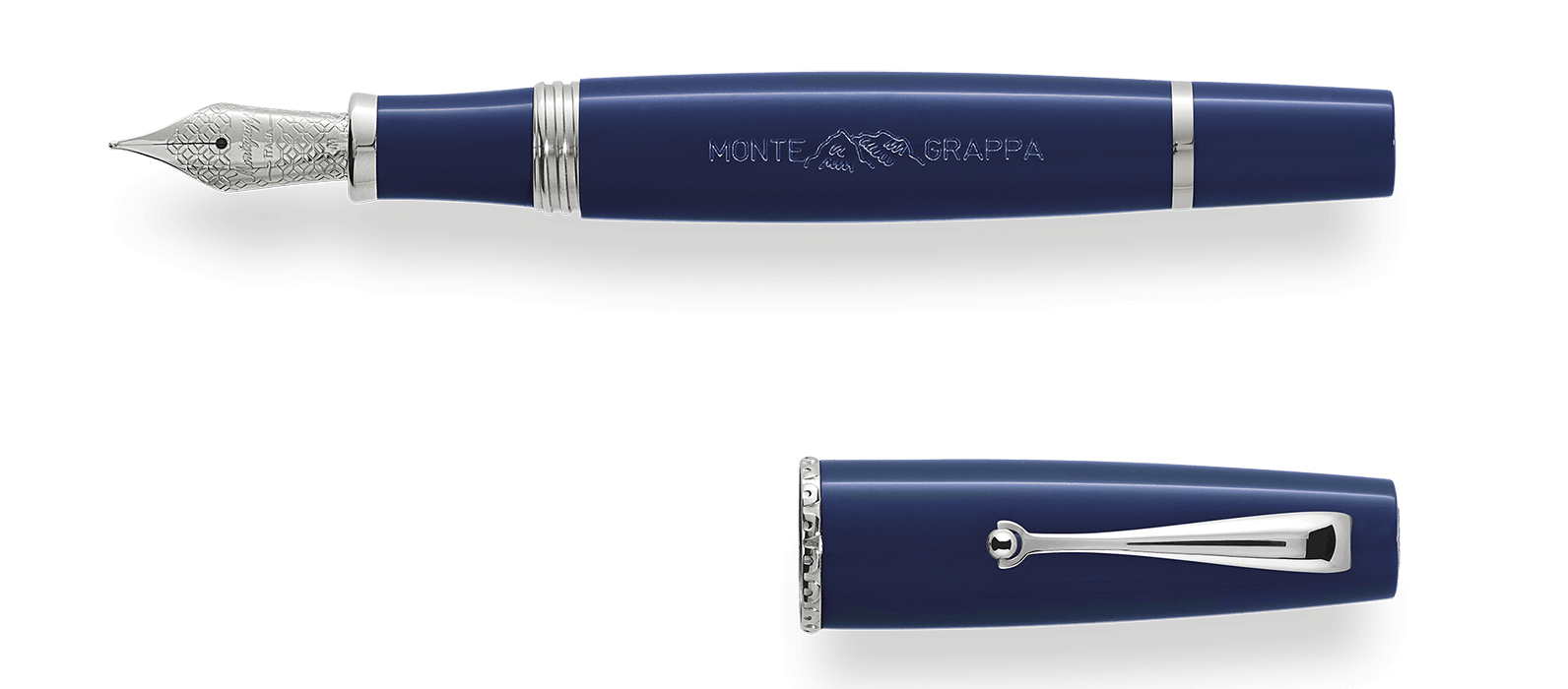 Monte-Grappa Blue Fountain Pen – Blue Resin – Choice of 14K W/G Model ISMGN_AB – $695 or Stainless Steel Nib – Model ISMGR_AB – $395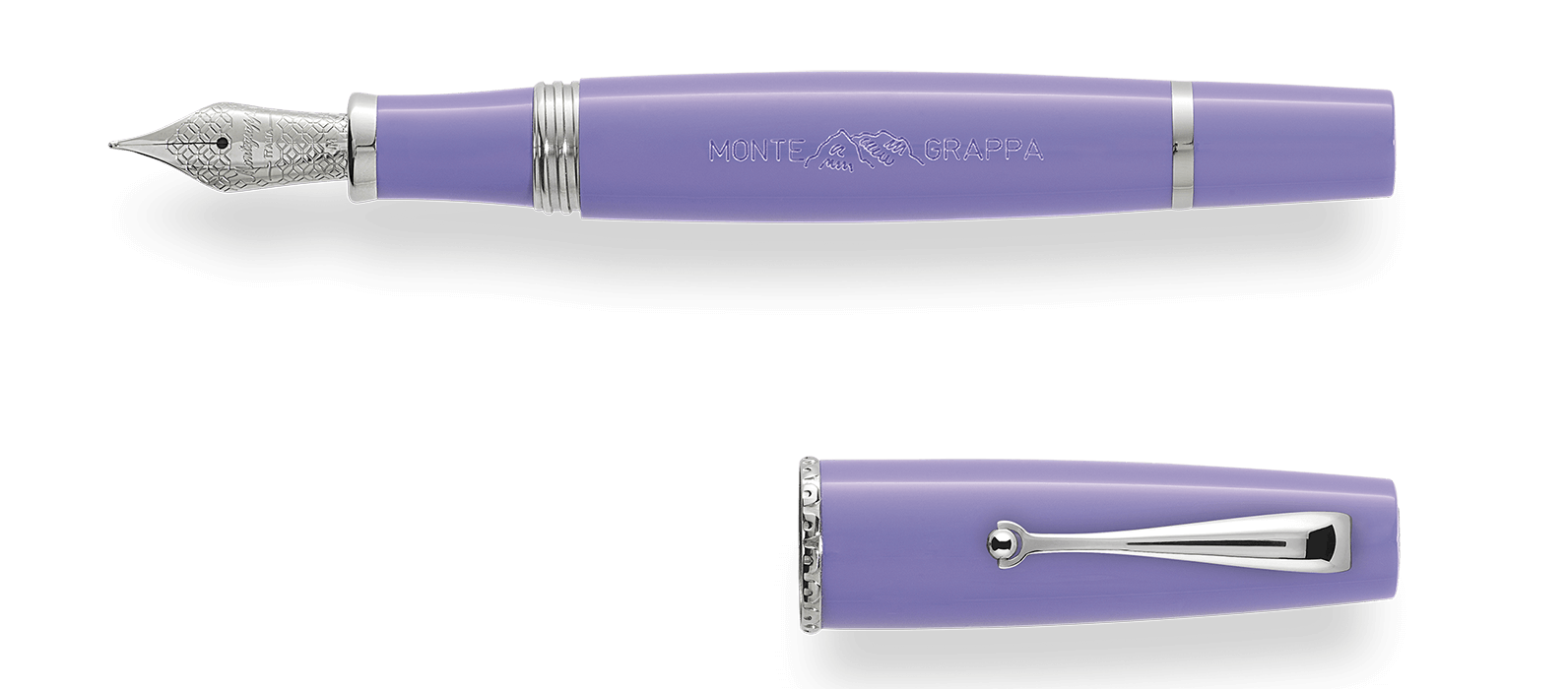 Monte-Grappa Violet Fountain Pen – Violet Resin – Choice of 14K W/G Model ISMGN_AL – $695 or Stainless Steel Nib – Model ISMGR_AL – $395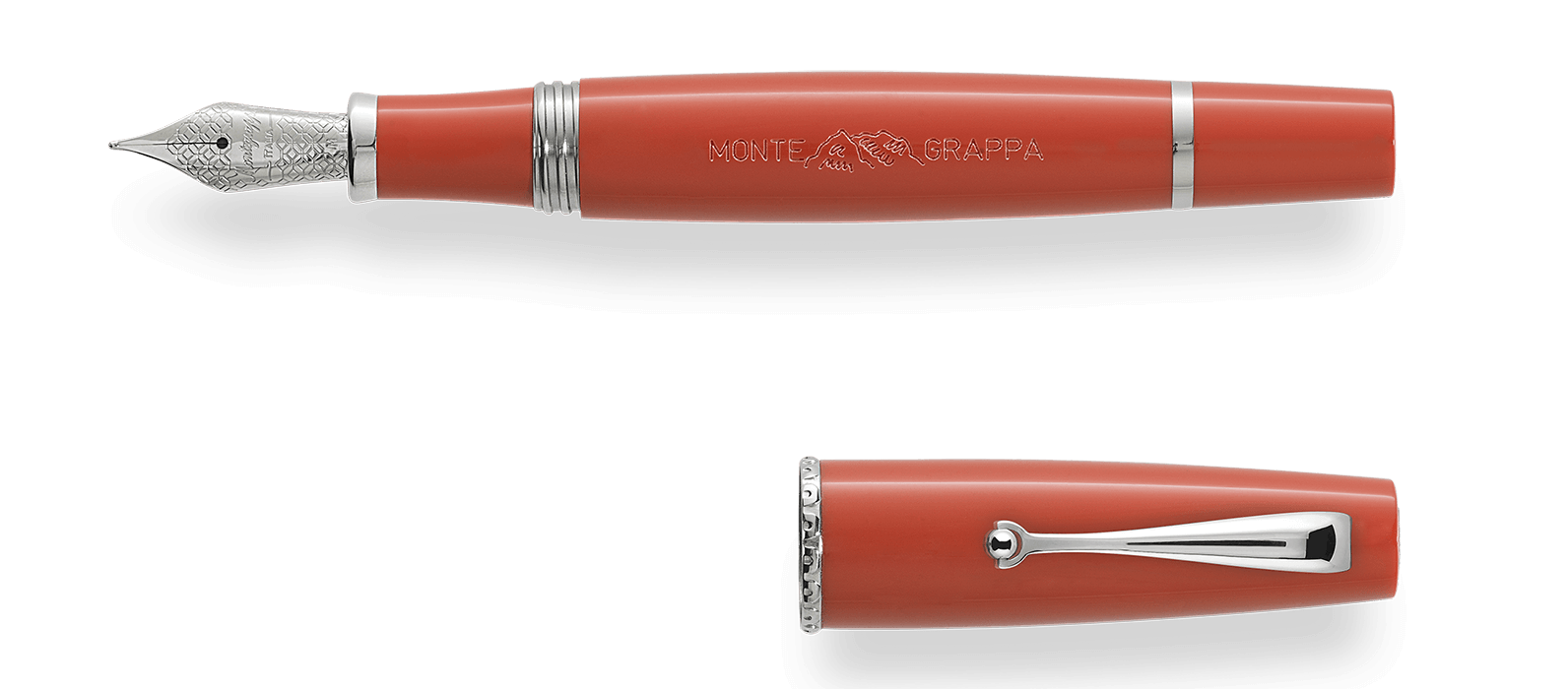 Monte-Grappa Coral Fountain Pen – Coral Resin – Choice of 14K W/G Model ISMGN_AR – $695 or Stainless Steel Nib – Model ISMGR_AR – $395
---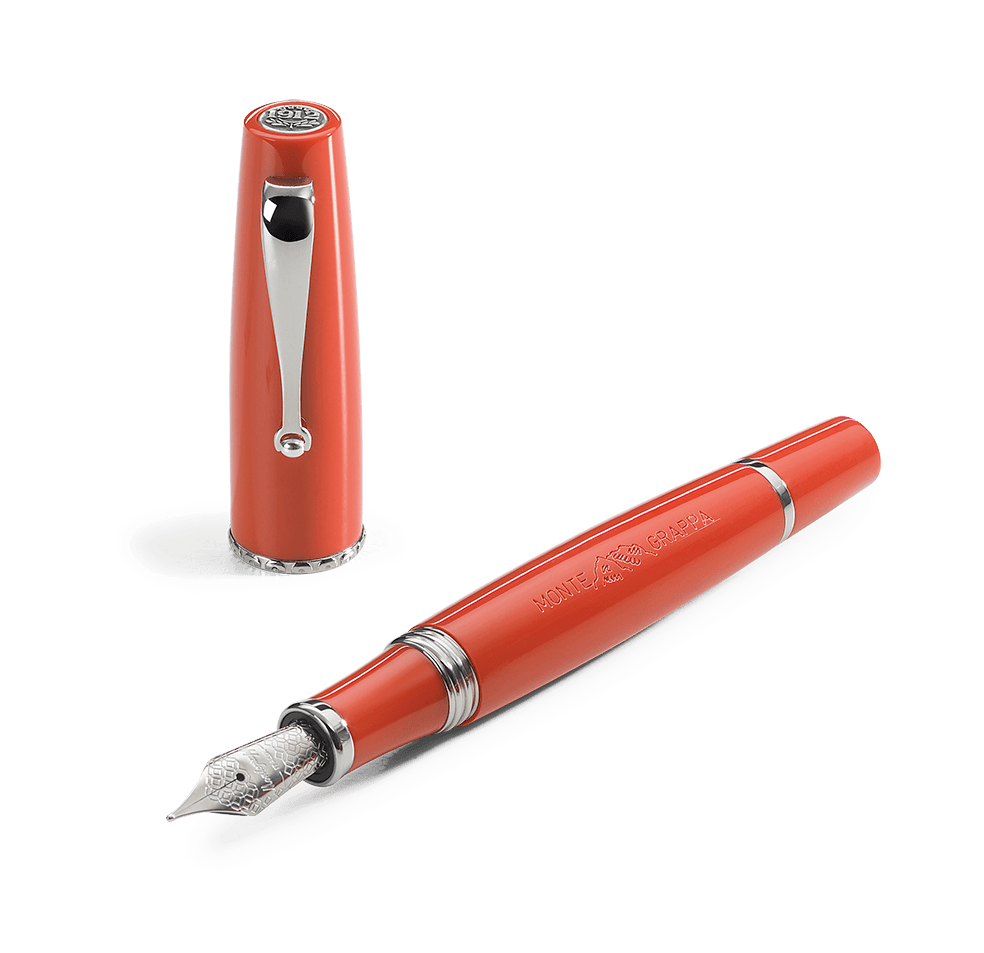 ---