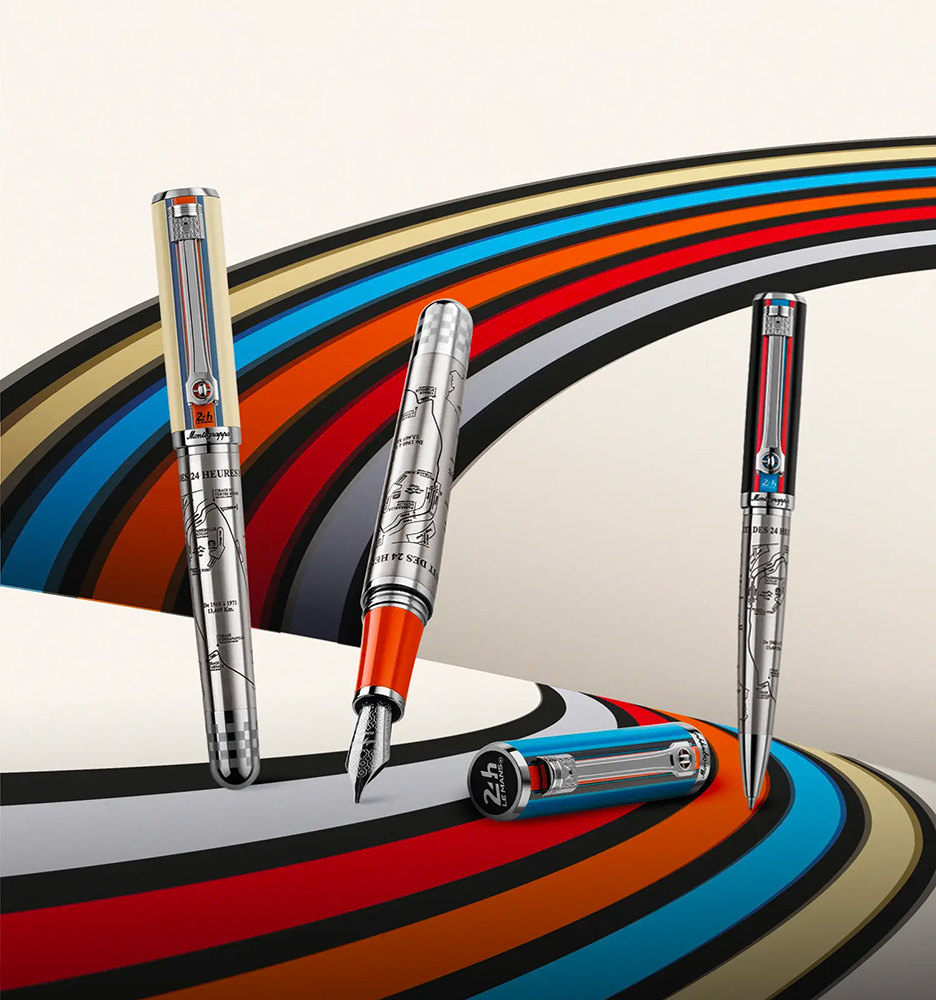 Since 1923, it has been the ultimate test of endurance, speed, and innovation. Every year, hundreds of thousands of fans congregate at France's legendary Circuit des 24 Heures to witness the 24 Hours of Le Mans. The obsession of millions is a romance that lasts 24 hours but lives on forever in history.
Montegrappa celebrates a century of heart-stopping racing with three classic styles: each a throwback to a mythical era. In the sixties and seventies, racing legends raced wheel-to-wheel with screen idols in motorsport's greatest spectacle. Are you ready to go the distance?
Three iconic, racing-stripe liveries are touchstones to a century of automotive excellence. From the race's official emblem to the chequered flag, each is a marker of racing history. Period-correct, steel bodywork details the famous Le Mans circuit as it was in 1971. Speeds exceeding 400kph have been recorded on the original, 6km-long Mulsanne Straight. Restyled for race fans, a custom, piston pocket-clip reveals pit lane provenance, designed to house our signature ruzzolino rolling clasp.
Fountain pen versions use a #6 steel nib & fills by cartridge or convertor. Both are included with the fountain Pens.
---
Fountain Pen – Legend


IS24R_II — 24-Hour Le Mans Legend Fountain Pen – EF, F, M, B, Stub 1.1, Stub 1.5  — $650
Rollerball Pen – Legend


IS24RRII —24-Hour Le Mans Legend Rollerball — $625
Ballpoint Pen – Legend

IS24RBII —24-Hour Le Mans Legend Ballpoint— $595
Fountain Pen – Endurance


IS24R_IA— 24-Hour Le Mans Endurance Fountain Pen – EF, F, M, B, Stub 1.1, Stub 1.5  — $650
Rollerball Pen – Endurance


IS24RRIA —24-Hour Le Mans Endurance Rollerball — $625
Ballpoint Pen – Endurance

IS24RBIA —24-Hour Le Mans Endurance Ballpoint— $595
Fountain Pen – Innovation


IS24R_IC — 24-Hour Le Mans Innovation Fountain Pen – EF, F, M, B, Stub 1.1, Stub 1.5  — $650
Rollerball Pen – Innovation


IS24RRIC —24-Hour Le Mans Innovation Rollerball — $625
Ballpoint Pen – Innovation

IS24RBIC —24-Hour Le Mans Innovation Ballpoint— $595
---
Additional Info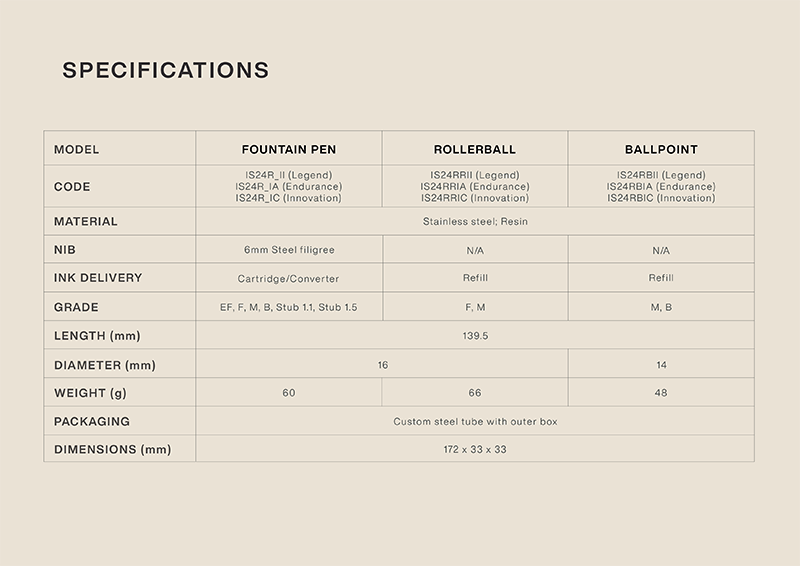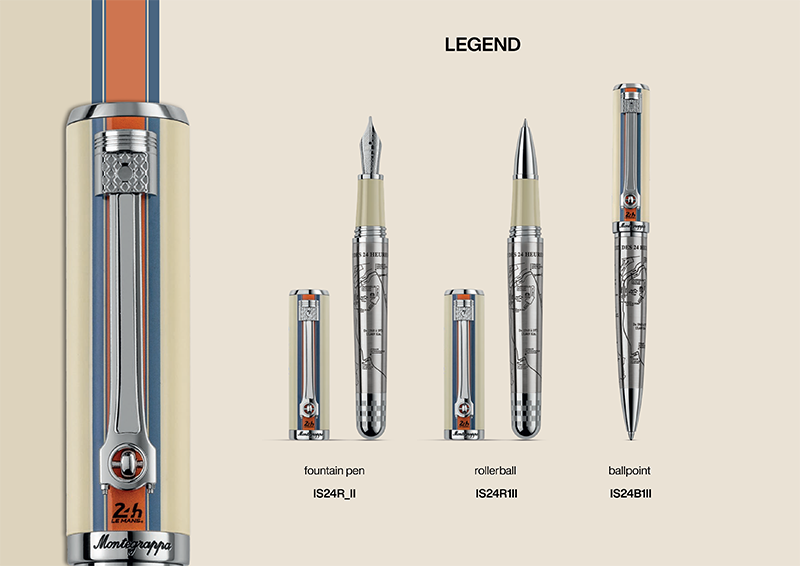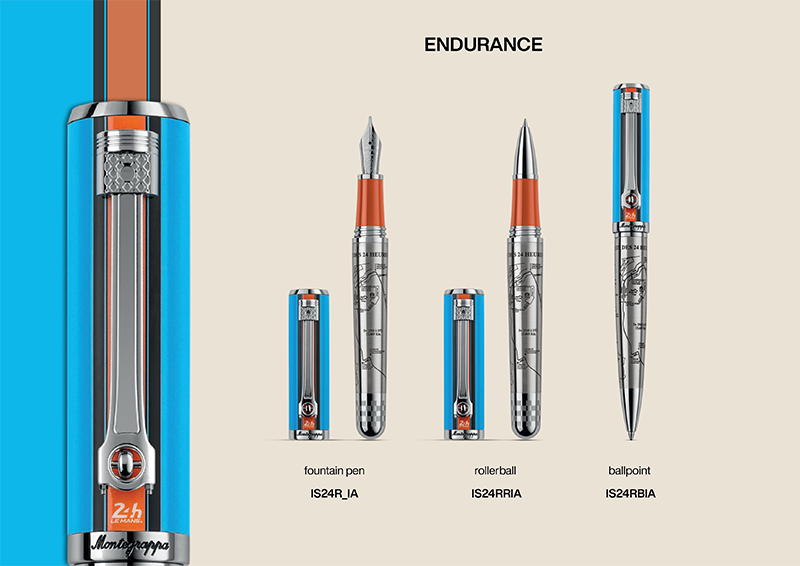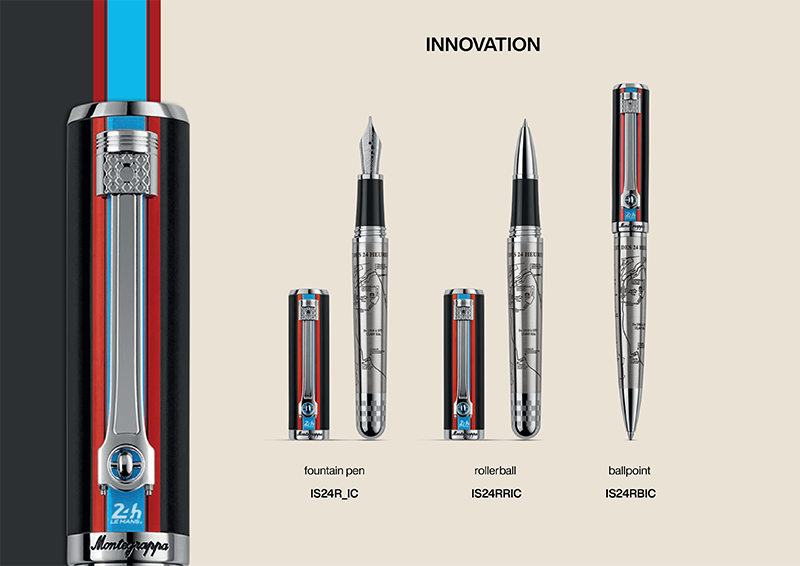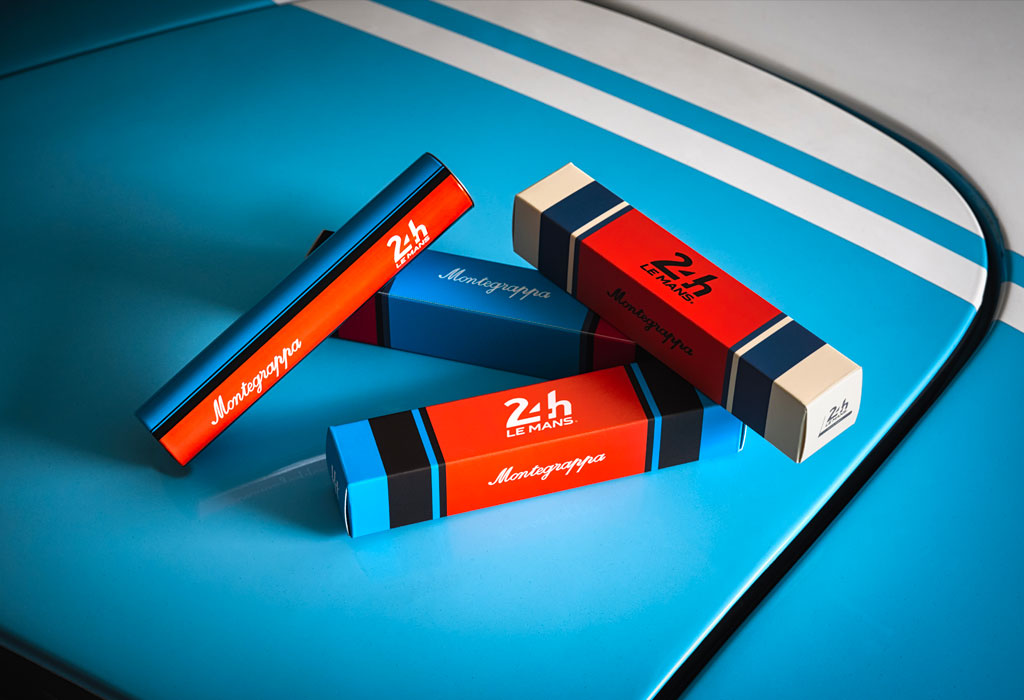 ---
Call or email us for more information: