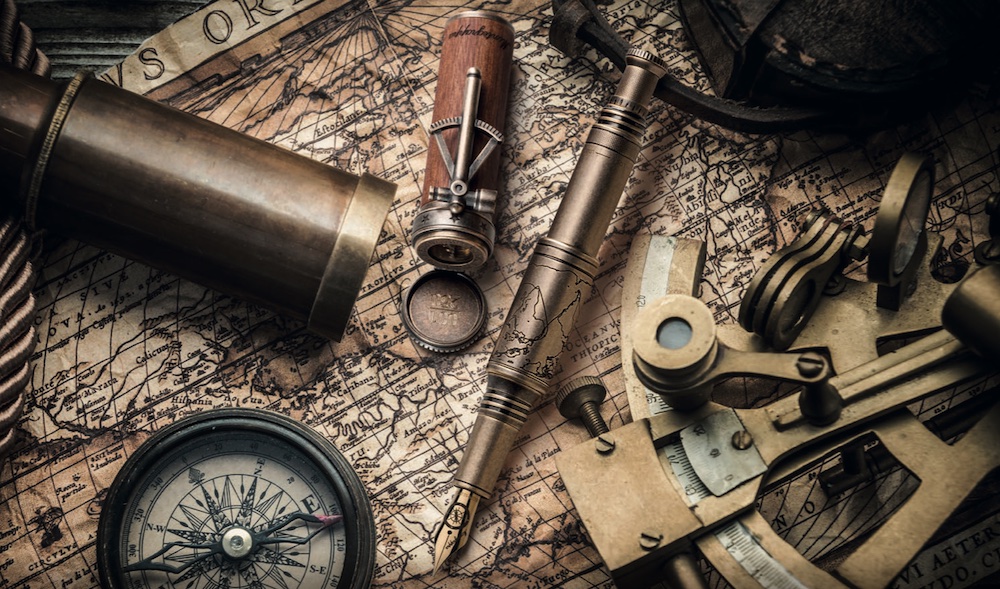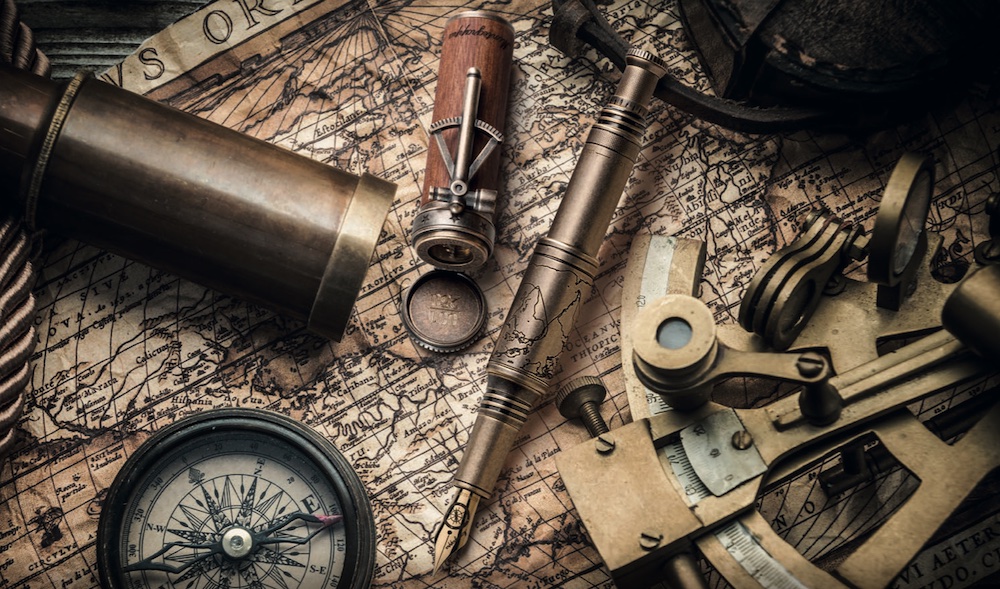 Montegrappa Age of Discovery LE
INSTRUMENTS OF POWER: A PEN TOASTS THE TOOLS OF DISCOVERY
Age of Discovery is a mariner's telescope in miniature, handcrafted from mahogany and brass. Materials are selected for historical accuracy, as well as their ability to age gracefully: becoming shinier with repeated use. Its vintage charms extend to a sextant-shaped clip and a rustic reproduction of Magellan's pioneering route around the world. But it is on the inside where this writing tool's true pedigree is revealed.
For fountain pen aficionados, Age of Discovery contains a rare, one-touch filling mechanism. Power- Push is a proprietary technology that has featured in only three of the maison's previous production models, but never more accessibly. The piston is activated by squeezing the barrel's telescopic action. For writers tired of the twists and turns of drawing ink, it's a discovery in its own right.
Over the last decade, innovations like these have become a hallmark of the company's top-tier models. Like watch collectors, enthusiasts crave the inventiveness and mechanical precision of luxury pens, and Aquila pushes his designers and engineers to develop features that heighten the joy of writing.
Created in the same vein is a miniature magnetic compass – a complication the company developed in collaboration with engineers at Politecnico di Milano. Concealed cavity within the cap, it is the first wayfinding device ever to feature on a Montegrappa pen. At the opposite end, a mock eyepiece contains the silhouette of the Victoria – the only ship to complete Magellan's expedition. Together they are designed to engender a sense of wonder and inspire owners to follow their own course.
Released 500 years after the death of Ferdinand Magellan, the edition is neatly divided into 250 fountain pens and 250 rollerballs and supplied in an imposing wooden instrument chest. As Aquila points out, "We want our owners to feel a sense of discovery every time they reach for their pen."
Fountain Pen available in 18k gold nib sizes:  EF, F, M, B & 1.1 stub
---
Fountain Pen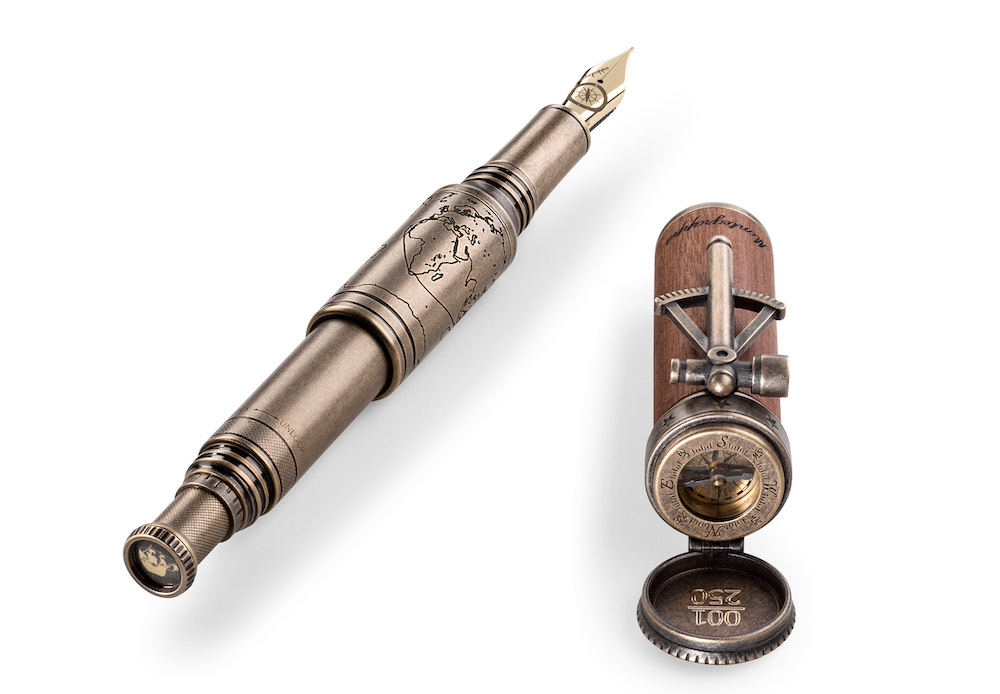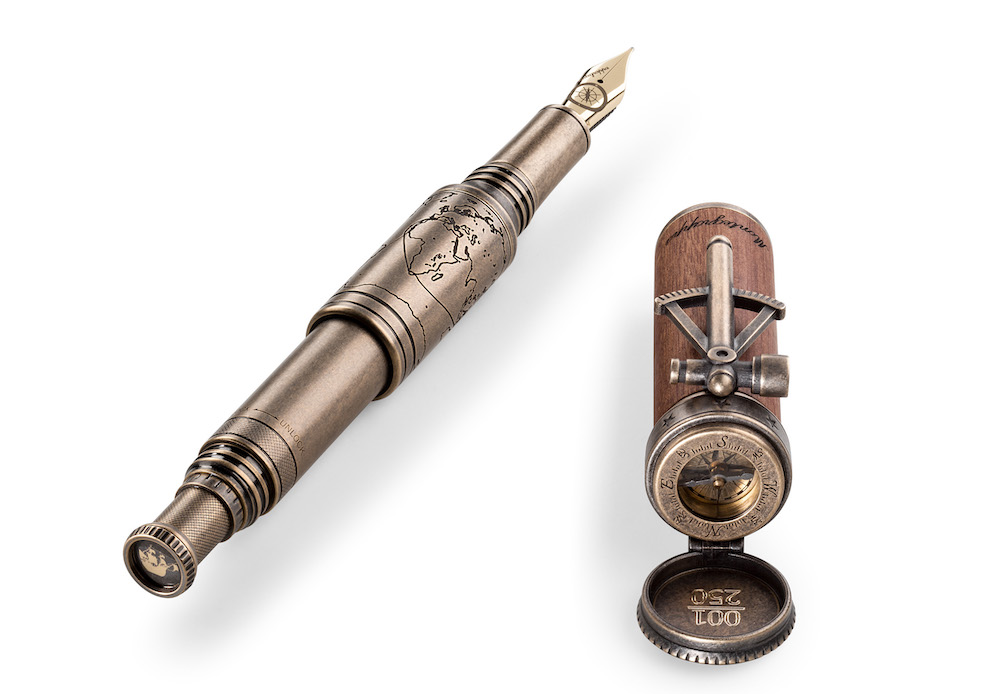 Age of Discovery Fountain Pen – Model: ISDAR_BW  – $4250
---
Rollerball Pen




Age of Discovery Rollerball Pen – Model: ISDARRBW  – $3500
---
Details
---
Packaging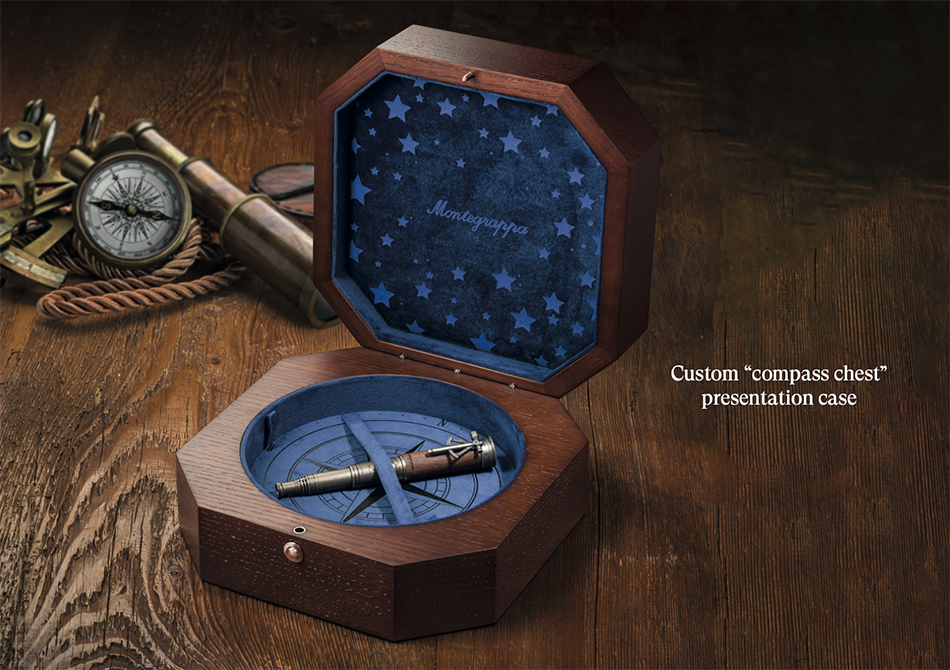 ---
Call or email us for more information: