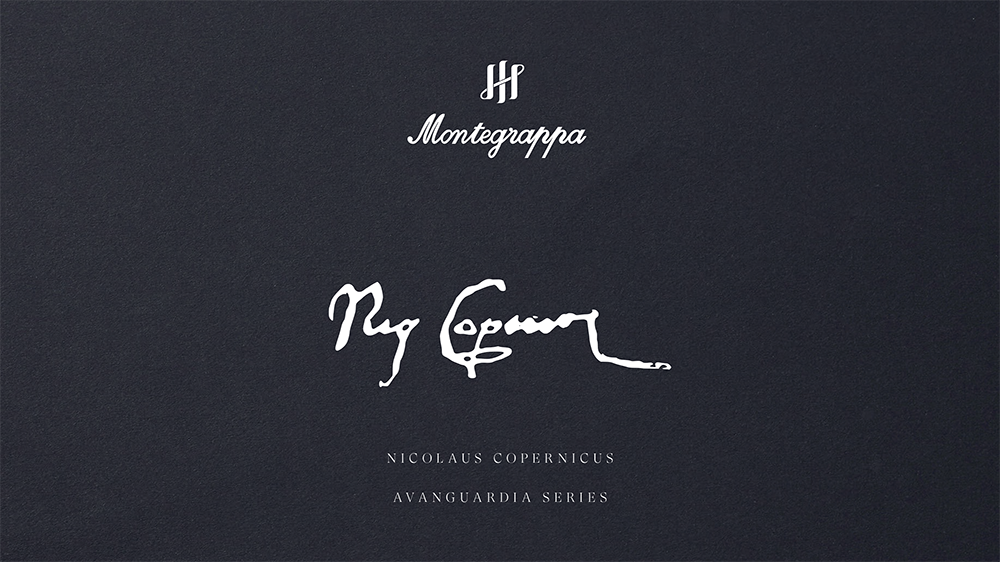 Considered the father of modern astronomy, Polish-born Nicolaus Copernicus (1473-1543) was a Renaissance polymath whose heliocentric theory of the solar system contradicted the beliefs of contemporary astronomers, philosophers and religious leaders. His findings would not become widely accepted for more than 200 years, and remained banned by the Catholic church until 1835.
The first European scientist to propose that Earth and other planets revolve around the sun is celebrated on Nicolaus Copernicus: a 550th anniversary release encompassing 550 fountain pens and rollerballs, including a 55-piece numbered Reserve Edition comprising fountain pen and a companion wristwatch.
Save for its black & white celluloid grip section, Nicolaus Copernicus is crafted entirely from sterling silver. Two central elements are produced using lost wax casting: a custom ruzzolino clip depicting mathematician's compasses and a working reproduction of his celestial globe on the cap top. Both objects feature on Copernicus' official monument in front of Warsaw's Polish Academy of Sciences.
Low-relief engraving provides further ornamentation, with vermeil depicting the sun on the lower barrel at the centre of eight orbiting planets hand-detailed in opalescent enamel finishes and distributed across the length of the barrel and cap. Each enamel application results in different finishes that give every pen its own unique character. Traditional Slavic cross-stitch patterns decorate the blind cap and cap band, while Copernicus's signature is presented on the finial.
Fountain pens are piston-fill with a 6mm, 18K gold nib (EF, F, M, B, Stub 1.1) customised with Copernicus' likeness and the earth orbiting the sun. Custom packaging is supplied via a walnut display case with an acrylic lid that provides a view onto pen and – on the Reserve Edition – timepiece.
Fountain pen numbers 1-55 are supplied with an exclusive 42mm stainless-steel/titanium watch, featuring an Italian-made automatic OISA 1937 movement with a power reserve of up to 60 hours. Its custom dial features a solar system schematic and Copernicus's signature surrounded by deflector marked with the signs of the zodiac. Traditional engravings on the case replicate those found on the pen.
---
Fountain Pen + Watch Set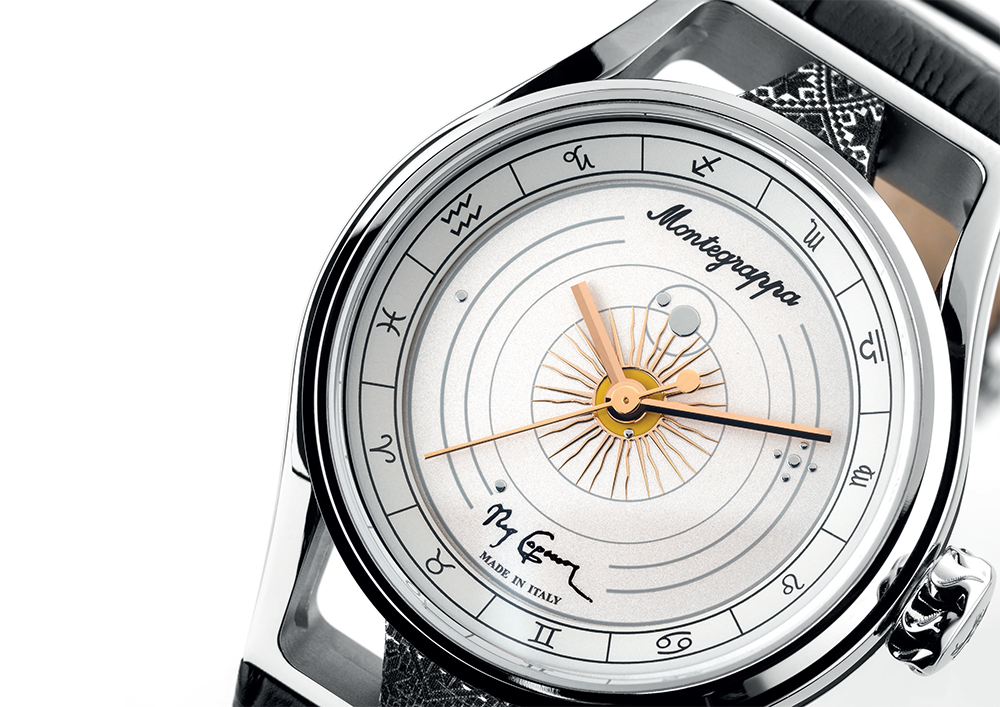 Nicolaus Copernicus set, Fountain Pen + Watch – Model: ISNCN_SS  – $11,500
---
Fountain Pen


Nicolaus Copernicus Fountain Pen – Model: ISNCN_SE  – $4995
---
Rollerball Pen + Watch Set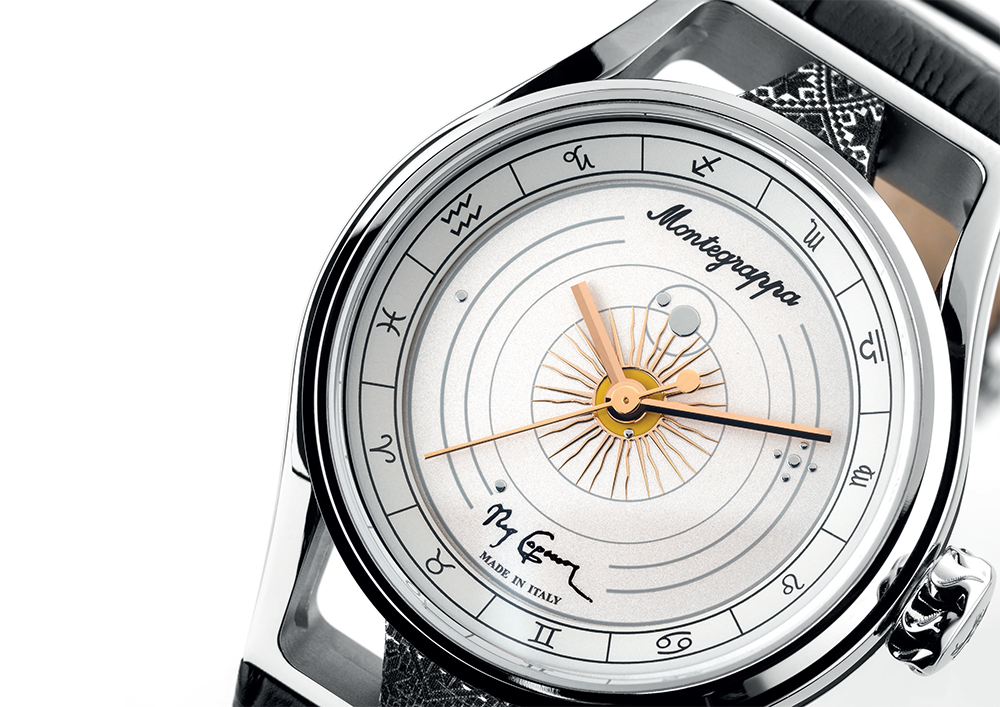 Nicolaus Copernicus set, Rollerball + Watch – Model: ISNCRSS – $10,750
---
Rollerball Pen


Nicolaus Copernicus Roller – Model: ISNCNRSE – $4195
---
Product Info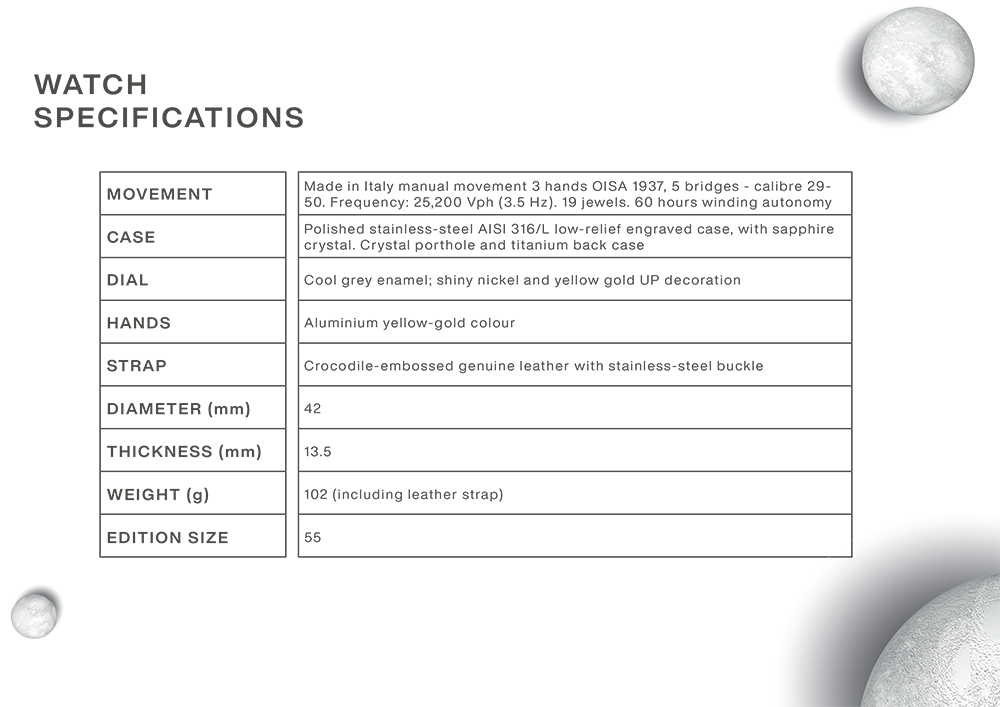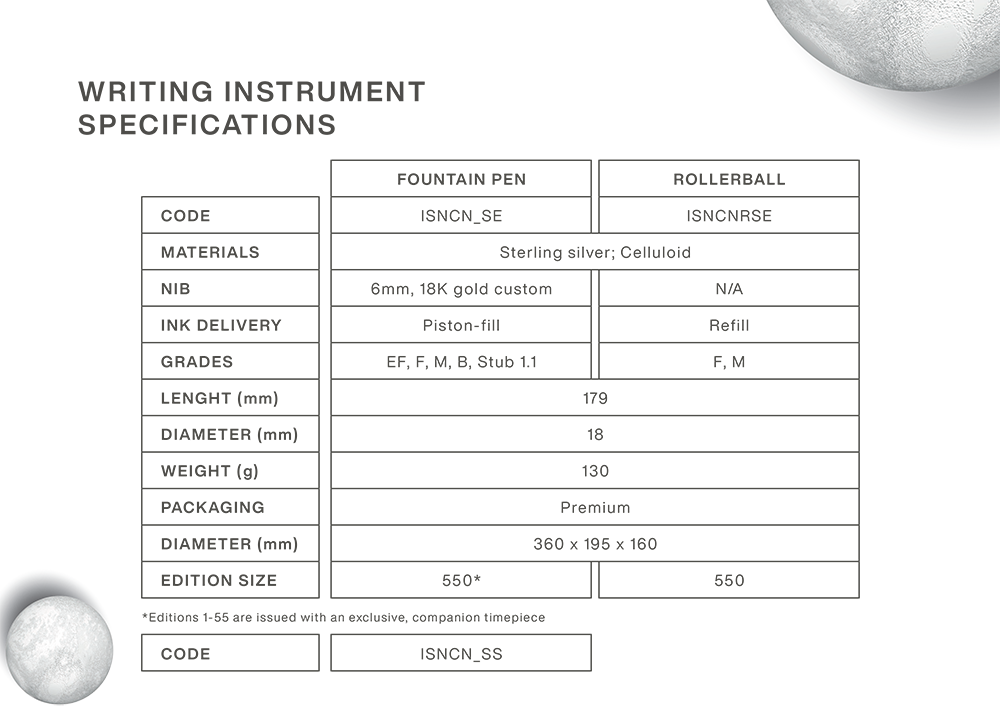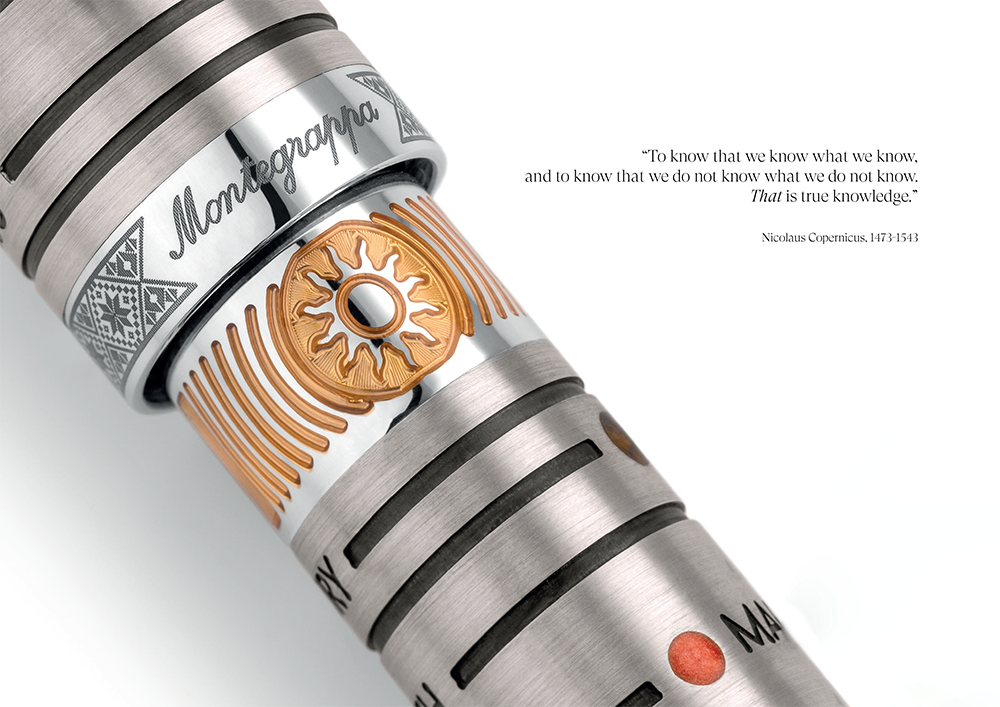 ---
Packaging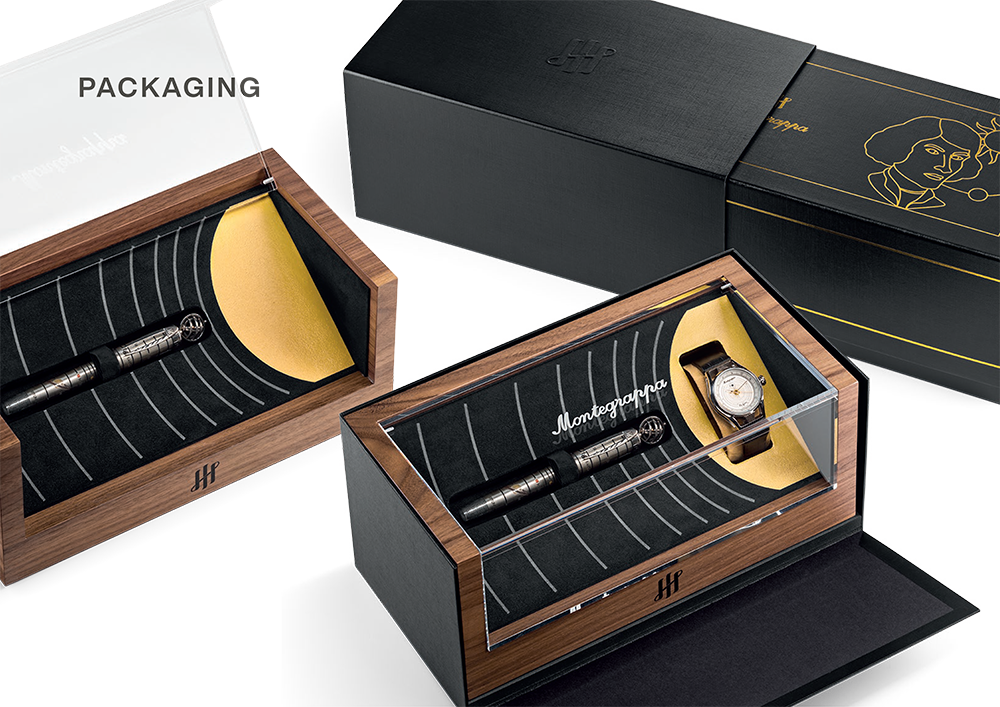 ---
Call or email us for more information: