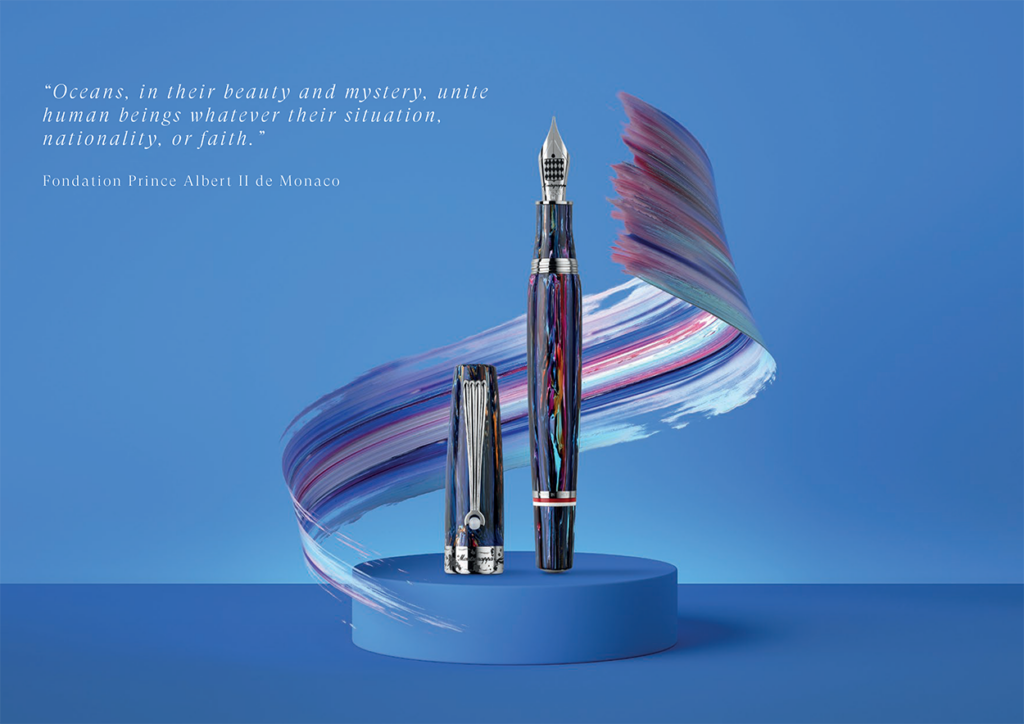 The oceans play a crucial role in supporting critical ecosystems that regulate the world's climate. Mankind's continued misuse of this precious resource threatens our planet's future health, making communication and leadership on ocean protection a priority of the highest order.
Co-designed by the Prince Albert II of Monaco Foundation, I Colori dell'Oceano highlights the ocean's vitality and the environmental organization's efforts to galvanize action towards its preservation. Crafted from considered artisanal resin, a melange of kaleidoscopic coral colors swim at its surface.
Our signature ruzzolino clasp terminates a sculpted oyster-shell clip. Its pearlescent finish references nature's ability to create beauty from impurities… inspiration for the task ahead.
Montegrappite artisanal resin leaves an environmental footprint smaller than conventional acrylics. Locally sourced and blended by hand, it lowers waste levels while recycling material offcuts.
Together with 999 rollerballs, 999 fountain pens fitted with a 14K gold Monegasque nib symbolize the limited resilience of marine ecosystems and their need for protection.
---
Fountain Pen


Fountain Pen- IS9MA_4B- $1,595
---
Packaging & Additional Info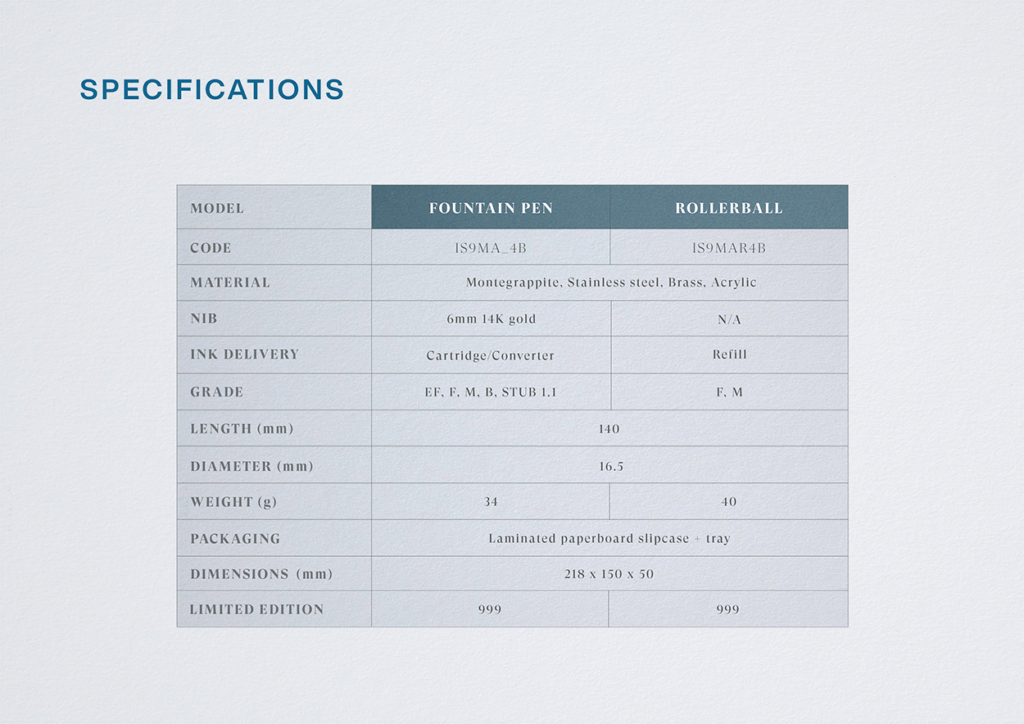 ---
Call or email us for more information: