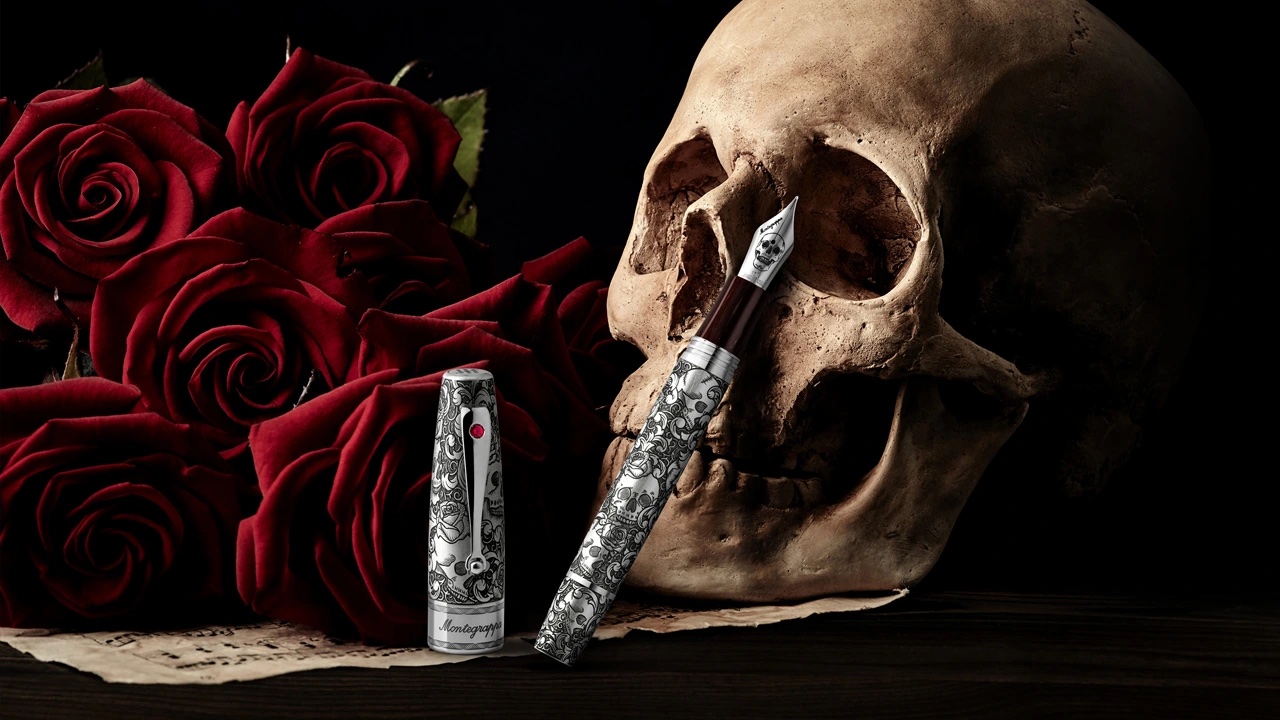 Skulls and Roses
---
Skulls & Roses marks a new beginning – both thematically and stylistically. Its gothic deco enjoys wide resonance in religion, art and music as a symbol of rebirth. Meanwhile, the edition's full-body ornamentation is a demonstration of our recently acquired, 6-axis deep laser engraving capability. Future limited releases will make use of this technique to bring new moods to precious metals and our most iconic silhouettes.
This radical reworking of our flagship Extra shape features an all-over tattoo engraving enhanced with antiquing and satin finishing. Lightly textured, its continuous pattern completely envelops Skulls & Roses' sterling-silver body. Mirror-polished silver end discs, cap band, trim ring and clip are points of continuity from the Extra family, while a lifeblood red cubic zirconia and magma Montegrappite grip section provide the design's only traces of colour.
Skulls & Roses is available in limited editions of 333 fountain pens and rollerballs and is delivered in a walnut case with a custom plaque and certificate. Fountain pens carry the same specifications as the Extra 1930: piston-fill with an 8mm, 18K gold nib (EF, F, M, B. Stub 1.1) with ebonite feed and a custom 50ml bottle of ink. Custom nib engraving depicts a single skull or memento mori – a reminder that life is short.
---


Fountain Pen – Model: ISSKN_SE – $3,495


Rollerball – Model: ISSKNRSE- $2,895
---
Packaging & Additional Info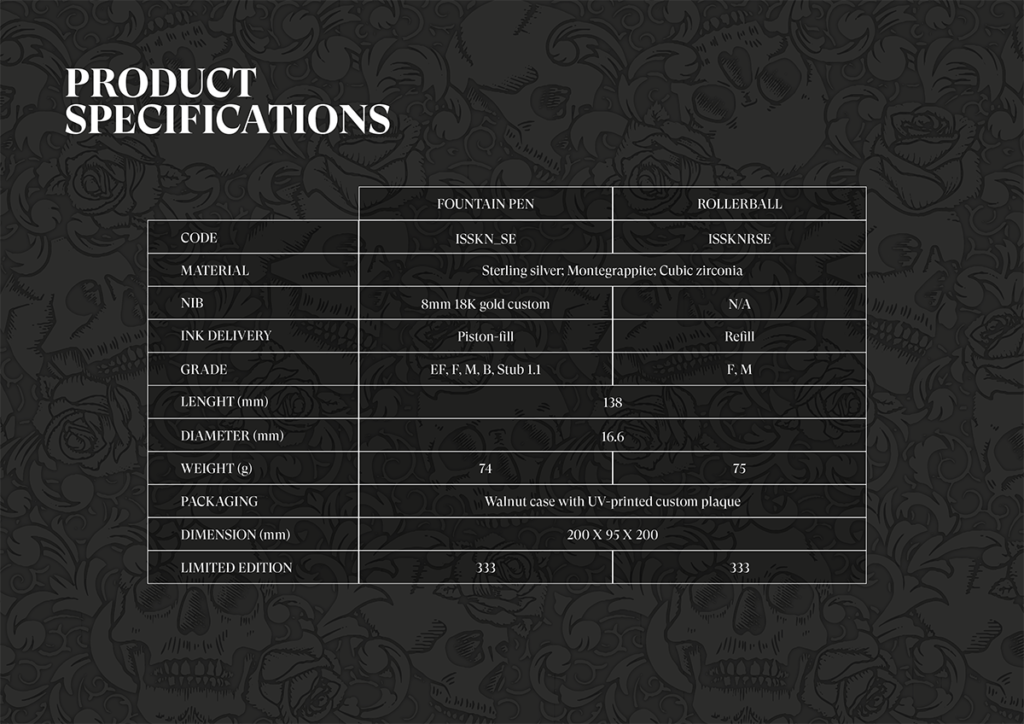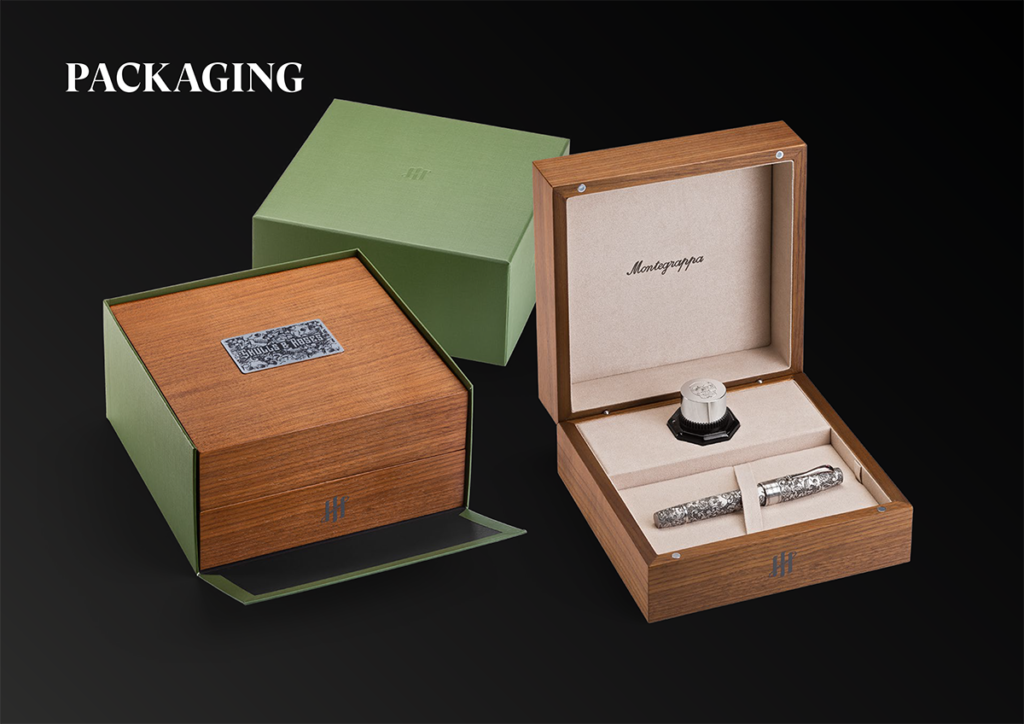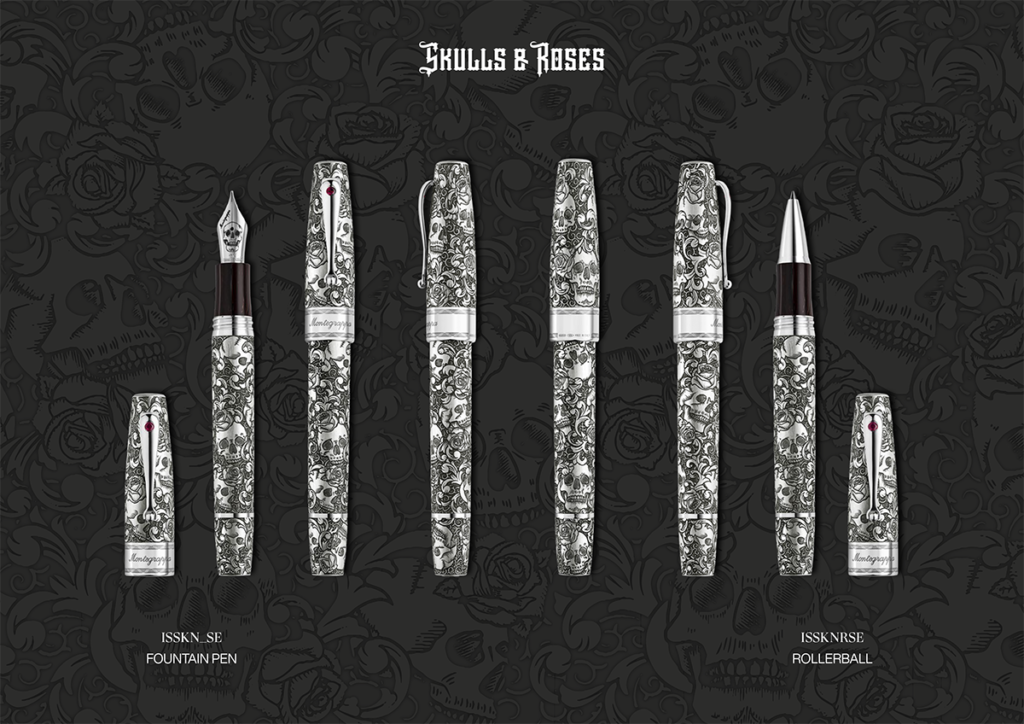 Call or email us for more information: