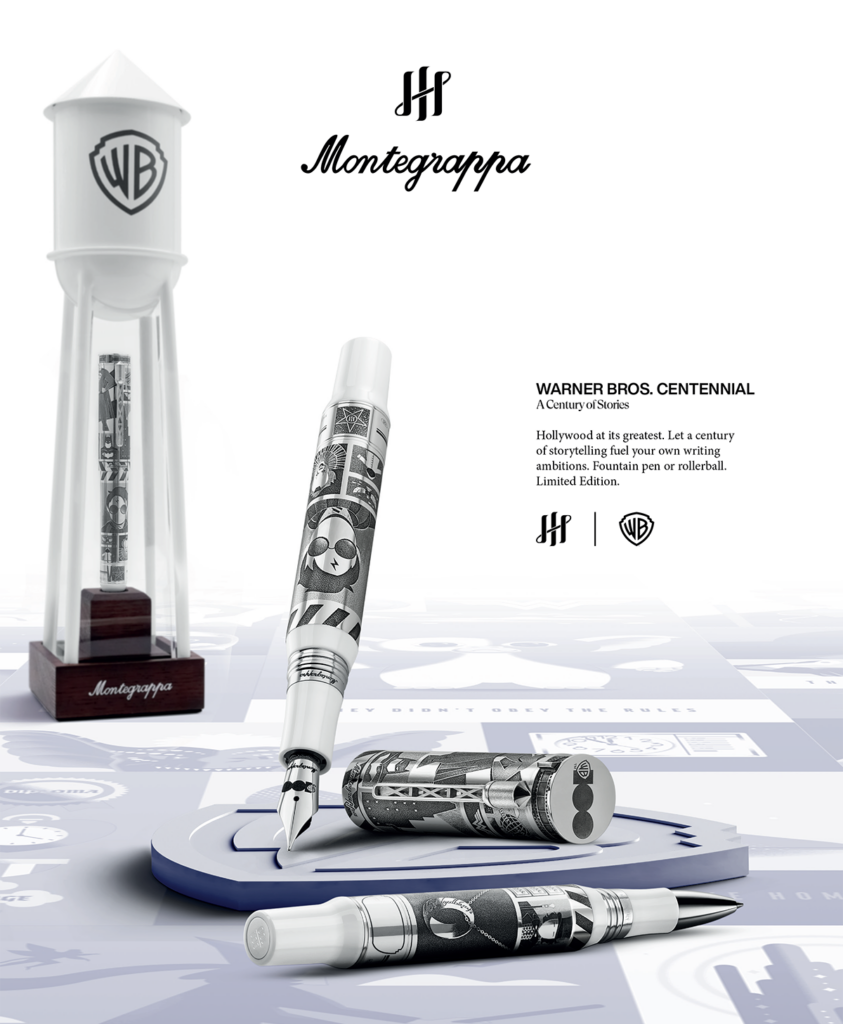 A special issue, small-batch Limited Edition looks back on 100 years of remarkable storytelling, as we join Warner Bros. to celebrate the entertainment giant's centenary this year. Warner Bros. Centennial is ready to ship to dealers from mid-October 2023.
Crafted from satin-finish sterling silver, Warner Bros. Centennial salutes screen and film industry icons: framing a parade of the studio's most popular characters around the motif of a true Hollywood landmark – the Warner Bros. water tower located in Burbank, California.
Ornamentation on the Edition uses a low-relief stipple technique that lends vintage flavour and striking contrasts to contemporary graphics. Characters depicted in the design overlap with franchises already part of the Montegrappa canon, including Harry Potter, The Lord of the Rings and DC Super Heroes. Clapperboard markings on the cap band and barrel align perfectly when the cap is secured.
The same stipple technique is used to apply the Montegrappa Ambigram to the barrel base, which appears housed within a Hollywood Walk of Fame star. Opposite, a cartouche shaped like the iconic WB logo shield gives owners the opportunity to add their name or initials.
Alongside graphic elements, bespoke lost wax castings created for the design comprise a Warner Bros. water tower clip, and a sculpted finial styled on a traditional projector reel, and sealed with Warner Bros.' exclusive 100th Anniversary logo. Together they represent the risk and reward of creative endeavour.
Available in numbered fountain pen (230 pieces) and rollerball (100 pieces) editions, the design complements its all-silver body with white resin on the grip section, step and blind cap. Fountain pens are piston-fill, and feature a 6mm, 18K white gold custom nib inscribed with the Warner Bros. 100th Anniversary logo.
However the collection's undoubted highlight is a custom display stand that replicates the iconic water tower that has stood at the company's Burbank studio lot since 1927. Created from lacquered metal, wood and acrylic, the 317mm vertical display maximises desk/shelf impact and is supplied in a laminated outer box. Fountain pens are delivered with a bottle of ink housed within the water tank.
---
Fountain Pen


Warner Bros 100th Anniversary Fountain Pen — ISWBN_SE — $5995
Rollerball


Warner Bros 100th Anniversary Rollerball Pen — ISWBNRSE— $4995
---
Additional Information & Packaging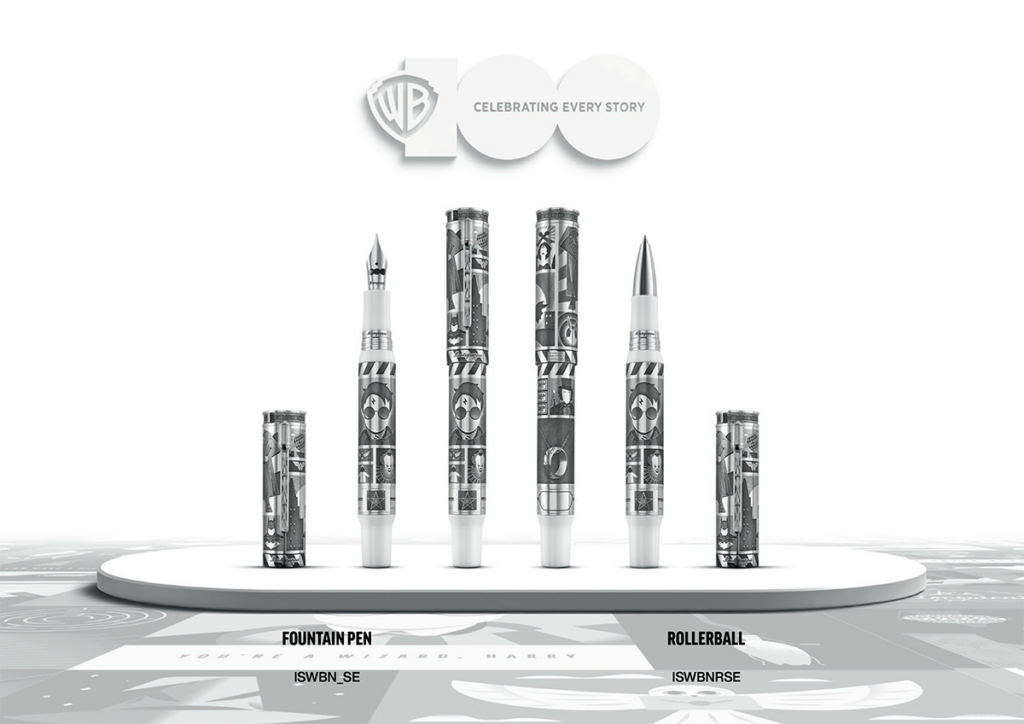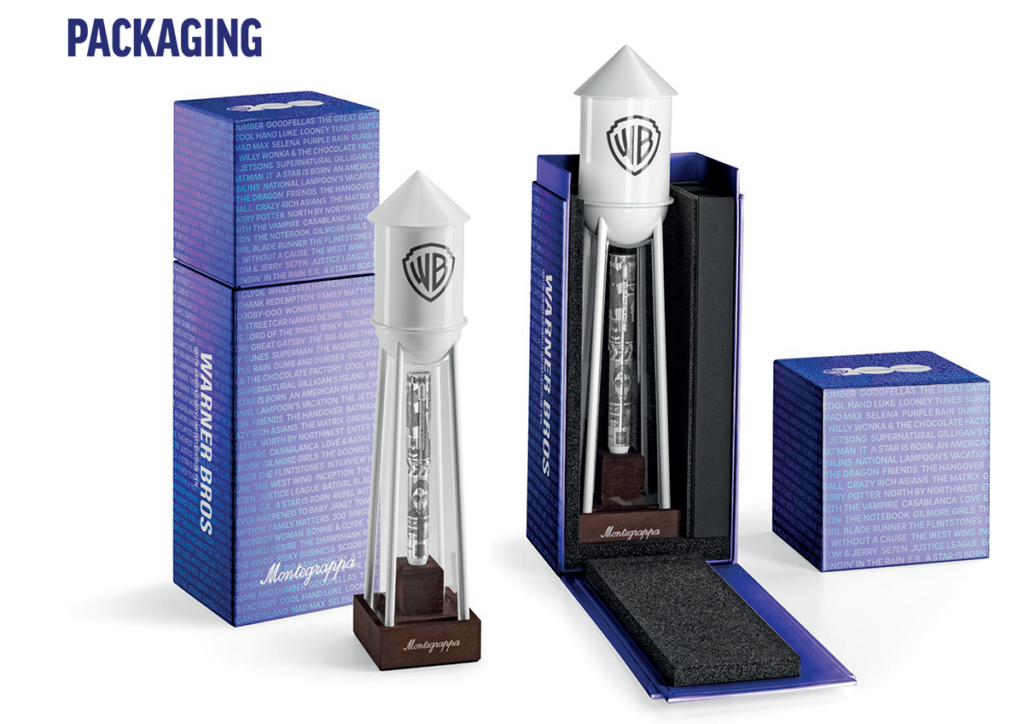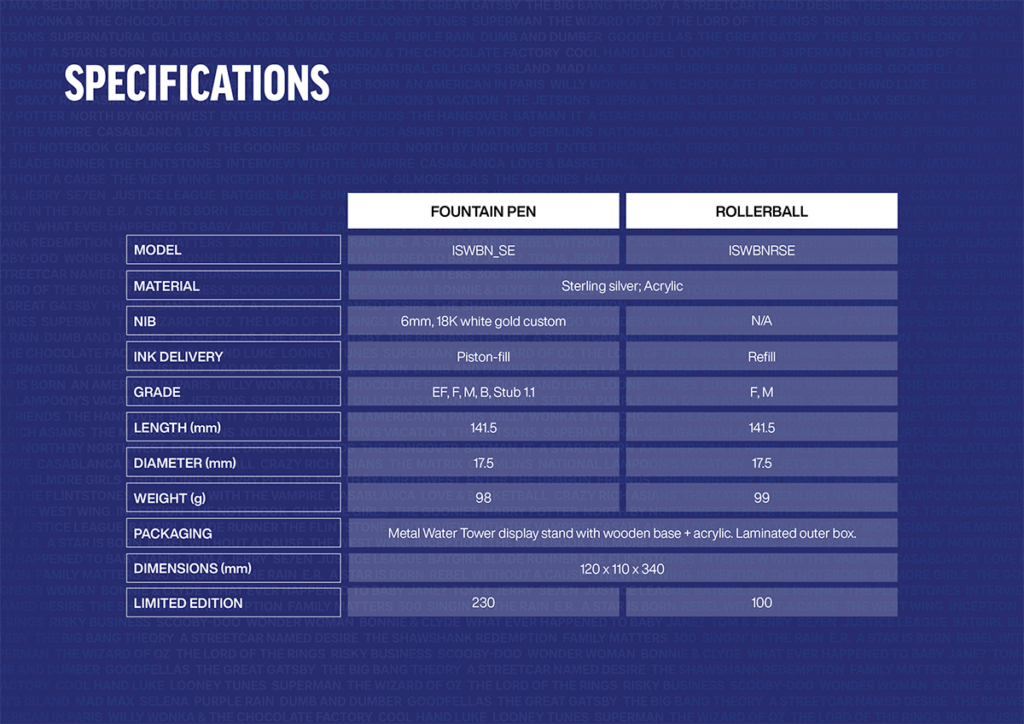 ---
Call or email us for more information: