We are thrilled to inform you that our Ultimate Craft Moon Landing project, researched and developed in collaboration with NASA, is on course to land safely by the first week of March 2019!
Made in celebration of supreme human achievement and landmark mechanical design, Montegrappa's Moon Landing Limited Edition has been engineered and realized with an astonishing likeness to the modular craft that powered the Apollo missions.
It arrives only a few months before the much-anticipated 50th anniversary of the landing of Apollo 11 and man's first steps on the Moon – to be commemorated on 20 July 2019.
Offering a mix of engineering, design and exhilarating writing pleasure, Moon Landing LE boasts a striking combination of white pearlised resin and polished Sterling Silver trim, with decorative enamelling to evoke the fuselage markings of the original craft.
A semi-detachable barrel allows users to simulate the separation of the second and third stages of the Saturn V rocket, and reveal special viewing windows that expose the pen's internal ink flux mechanism. Both features are designed to heighten the experience of an object made to appeal to inquisitive, playful minds.
The pocket clip recalls the tower crane of the Cape Kennedy launch pad, while its blindcap features the conical rocket thrusters that supplied the Saturn V with an incredible 160 million horsepower. In its fountain pen variant, an 18k gold nib – available in Fine, Medium and Broad grades – bears an engraving of the official Apollo 11 mission patch.
Moon Landing LE is available in both fountain pen and rollerball modes, and arrives packaged in an elaborate presentation case designed to sit proudly on any table, shelf or sill.
Read the Forbes article HERE
Digital Brochure HERE
---
---
Fountain Pen




Moonlanding Fountain Pen – Model: ISMLN_SL – $8,100
Limited to 363 pieces
---


Moonlanding Rollerball Pen – ISMLNRSL – $7,140
Limited to 110 pieces
---
Titanium & Gold Edition




Moonlanding Fountain Pen – ISMLN_GL – $47,400
Limited to 50 pieces
---


Moonlanding Rollerball Pen – ISMLNRGL – $46,200
Limited to 3 pieces
---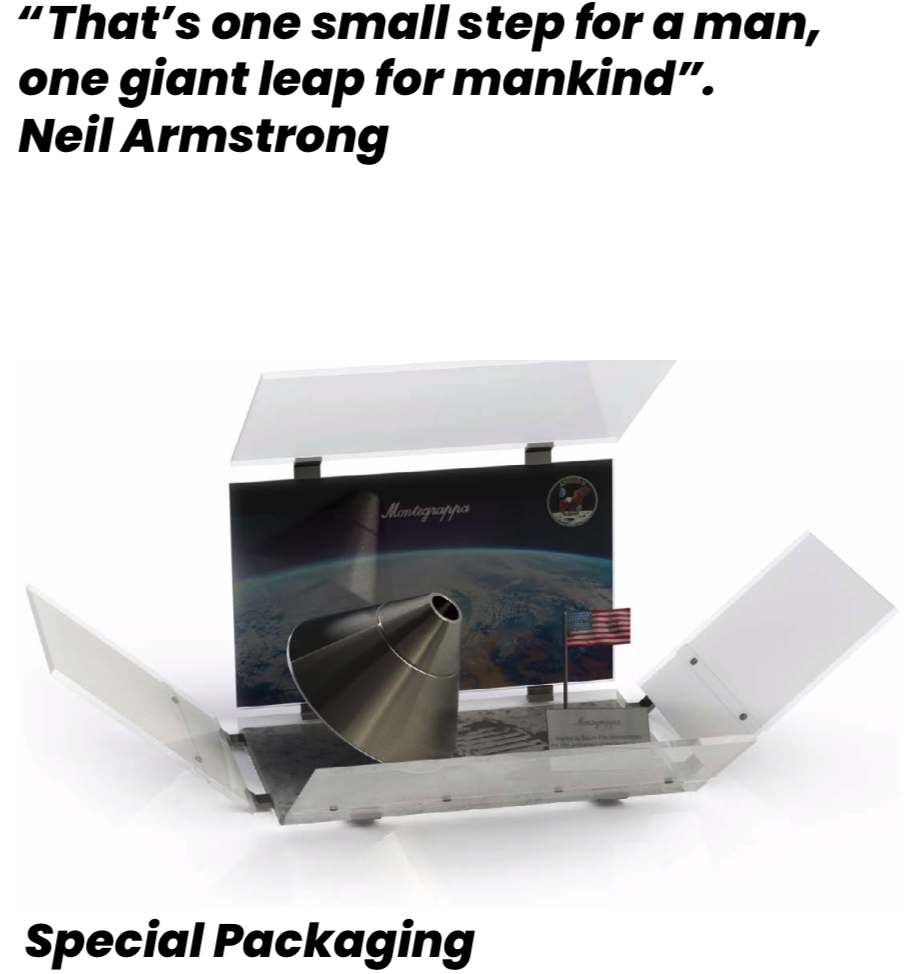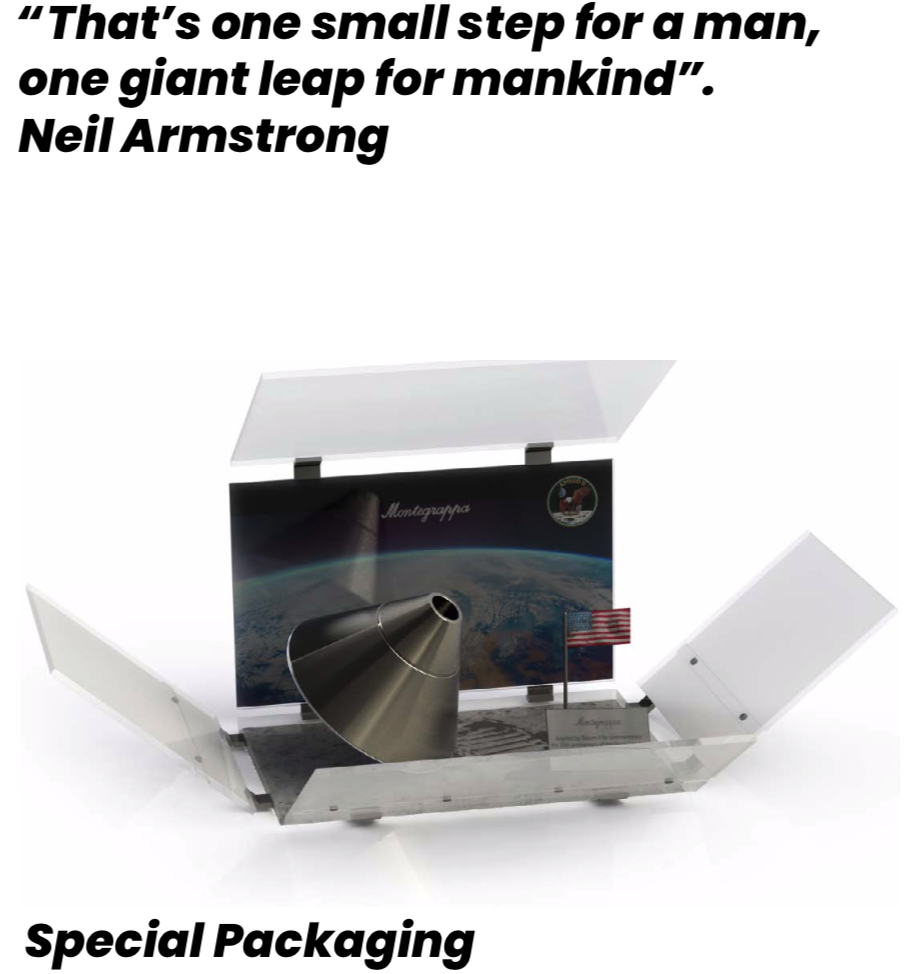 See the Open Edition Moonlanding Pen HERE