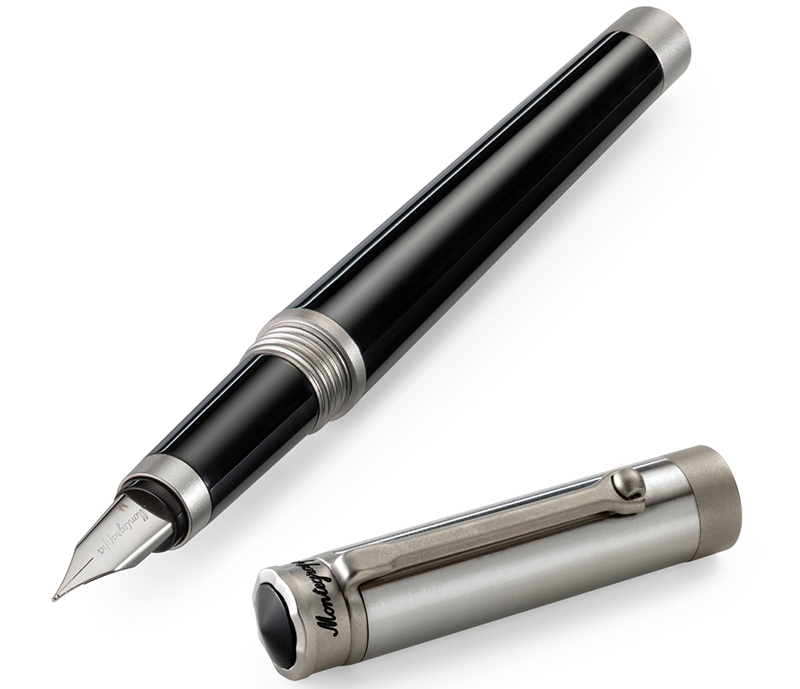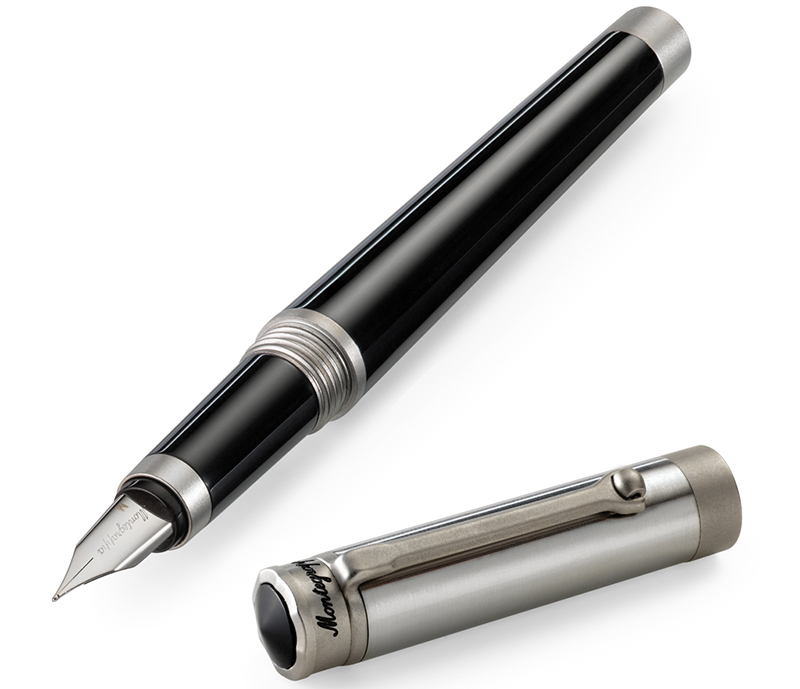 Sold out – No longer available
Parola Trims Down!
Whenever there is unanimous applause, an encore can never be far away. Universal acclaim from private and institutional clients for the Parola inspired the creation of a downsized version for more delicate hands. Offered in solid color and duotone options, the refined finish of the feather-light Parola Slim exhibits all the hallmarks of high provenance that makes Montegrappa an insider favorite.
Pens are personal, held in the hand – but not all hands are the same size. With the ever-increasing appeal of our entry-level, affordable staple, that modern classic called "Parola", a need for a more compact version has emerged. Parola Slim represents a brand-new, slimmer form – to increase its suitability to the widest audience.
Discreet and suitable for all attire, like Armonia and Felicità, the new Parola Slim is made with traditional black resin, with trim in either standard shiny stainless steel orplush satin ruthenium.
Joining the new Parola Slim is a deluxe Duetto version for those who yet wish to add a frisson of glamour, an extra hint of panache. Expanding the choices in the Parola Slim range, it is crafted with black resin for the barrel and a cap made entirely in satin stainless steel. A simple change of cap creates an entirely different attitude.
As with all fine offerings from Montegrappa, the Parola Slimand Parola Slim Duetto ranges will be available as fountain pen, rollerball and ballpoint pens. The Parola fountain pen is both cartridge- and converter-fed, and its steel nib will be available in the grades of Extra Fine, Fine, Medium and Broad, to match the style of the writer.
"Parola", of course, is Italian for "word", which is what pens produce. Its significance as a collection for this popular family is undeniable, an appropriate name for a much- loved pen selection, certain to become a favored choice for gifting.
See Brochure HERE
---
Fountain Pen


Parola Slim Duetto Fountain Pen, Black – Model: ISWSD_AB – $295


Parola Slim Fountain Pen, Black – Model: ISWST_AB – $295


Parola Slim Ruthenium Fountain Pen, Black – Model: ISWST_AS – $295
---
Rollerball


Parola Slim Duetto Rollerball, Black – Model: ISWSDRAB – $250

Parola Slim Rollerball, Black – Model: ISWSTRAB – $250


Parola Slim Ruthenium Rollerball, Black – Model: ISWSTRAS – $250
---
Ballpoint


Parola Slim Duetto Ballpoint, Black – Model: ISWSDBAB – $195


Parola Slim Ballpoint, Black – Model: ISWSTBAB– $195


Parola Slim Ruthenium Ballpoint, Black – Model: ISWSTBAS– $195
---
Call or email us for more information: