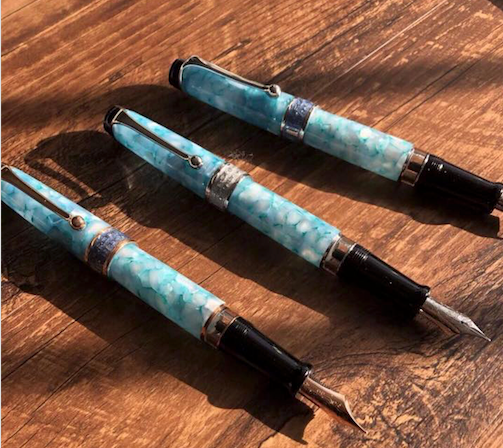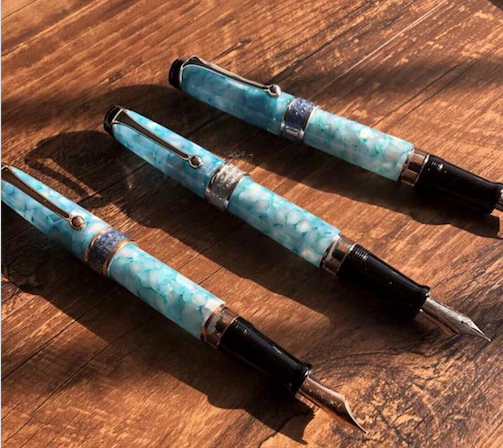 Kenro is pleased to officially introduce a special collection from Aurora, titled Sun Moon Lake. SML is a unique collaboration with Aurora and their partner for the Chinese market. We are excited to share these vibrant pens with our community of Aurora enthusiasts, as the material and design is something to desire. Note that Kenro will warranty all pens sold through our US authorized retailers, as with all Kenro distributed products.
Sun Moon Lake Limited Edition – msrp $995
Sun Moon Lake is one of the most beautiful scenic wonders in Taiwan. Its captivating beauty lies in the changing colors of the lake during the different times of the day.  The palette of the lake ranges from the pearl-like silver strands shrouded in morning fog, to the reflection of a reddish-tinted sky on its turquoise serenity at dusk and the enchanting moonlight dancing on its mysterious dark blue waves at night.
Aurora Optima "Sun Moon Lake" 日月潭 Limited Edition is available in three models, including silver plated finishing, silver plated finishing with blue lacquer ring and rose gold with blue lacquer ring.
Daybreak(晨曦),limited to 748 pens. 748 meters = Lake Surface elevation – All Silver trim
Sunset(夕陽),limited to 399 pens – Rose Gold with blue lacquer ring
Moonlight(月夜),limited to 349 pens – silver trim with blue lacquer ring
It is for the first time that Aurora put Chinese characters " 日月潭"on the ring of the pen!!
---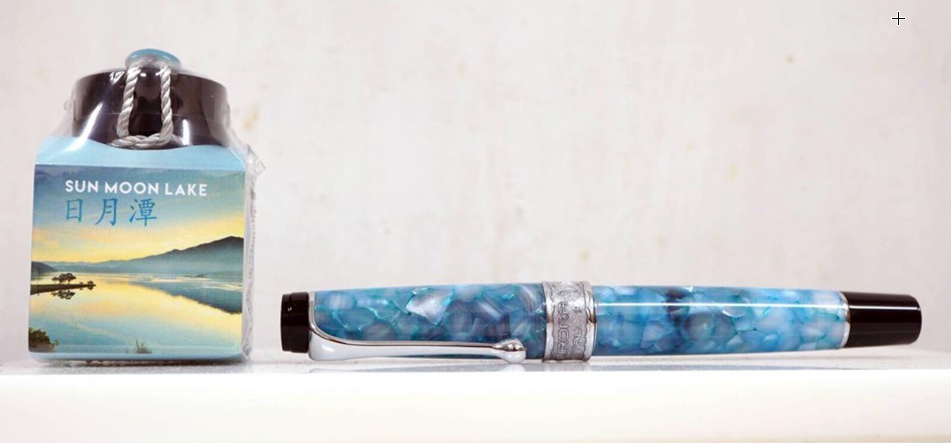 748 pcs for silver  with silver lacquer
748 meters = Lake Surface elevation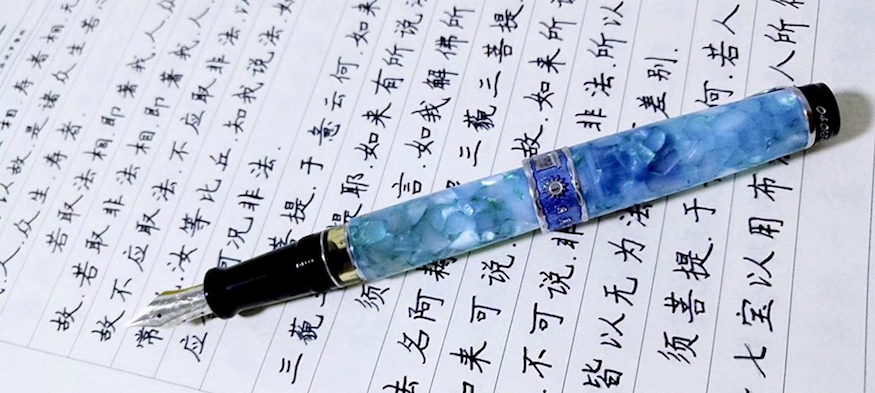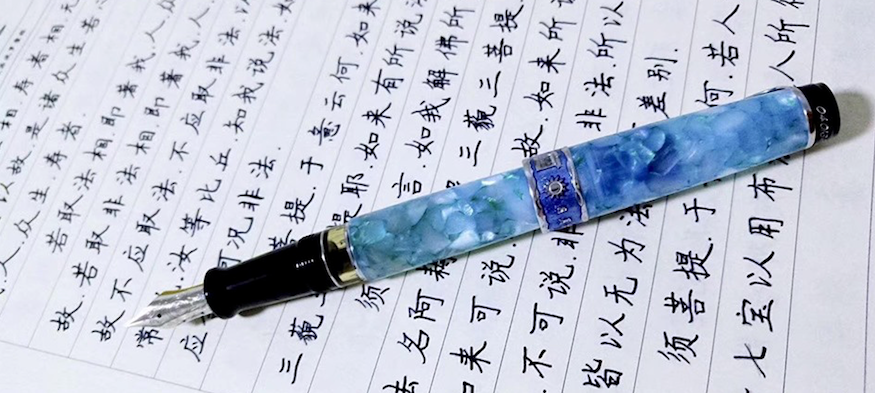 349 pcs for silver with blue lacquer and smiling sun engraving on the top.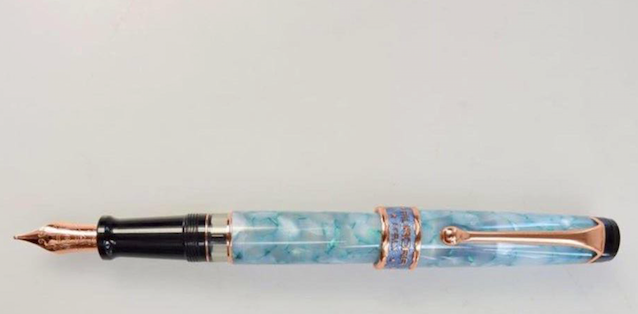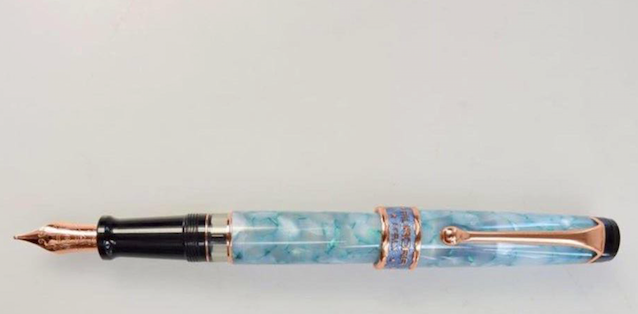 399 pcs for rose gold with blue lacquer.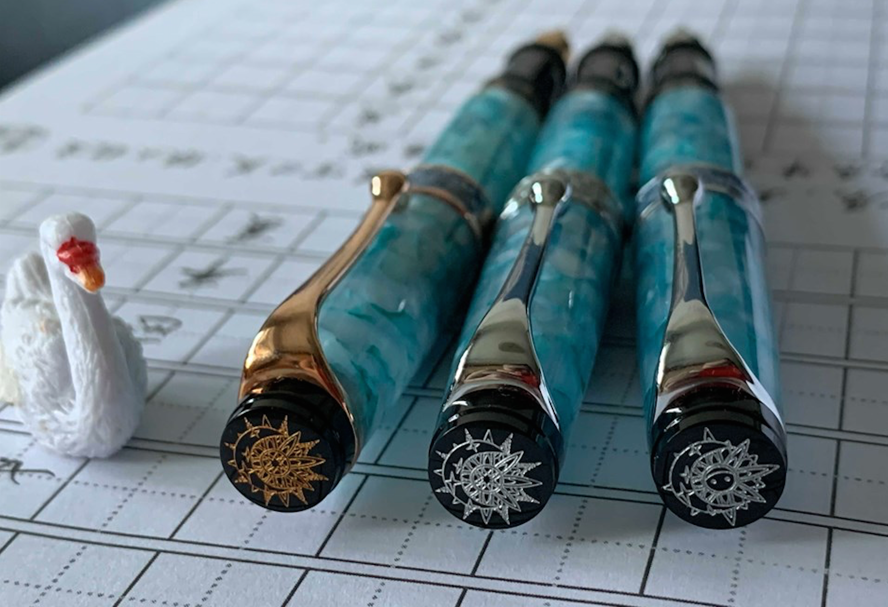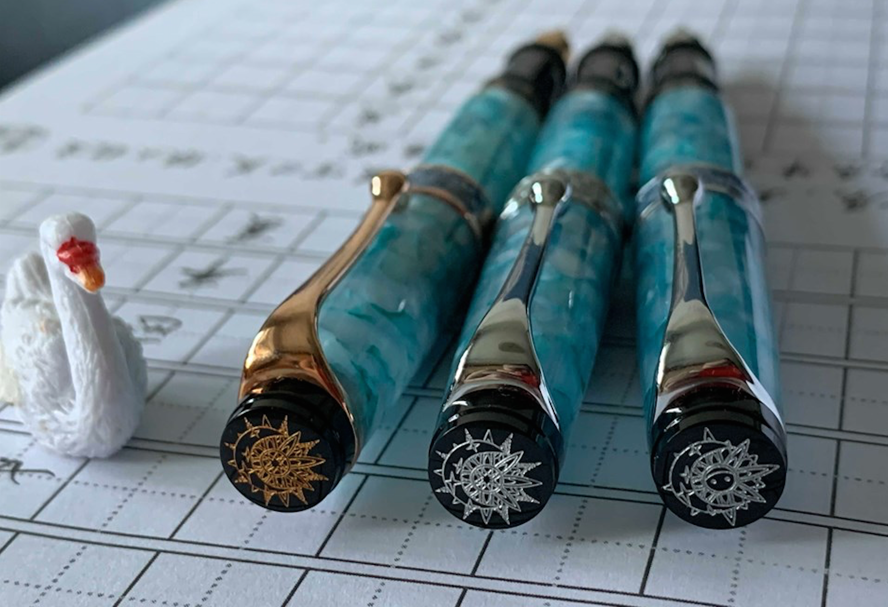 ---
Call or email us for more information: