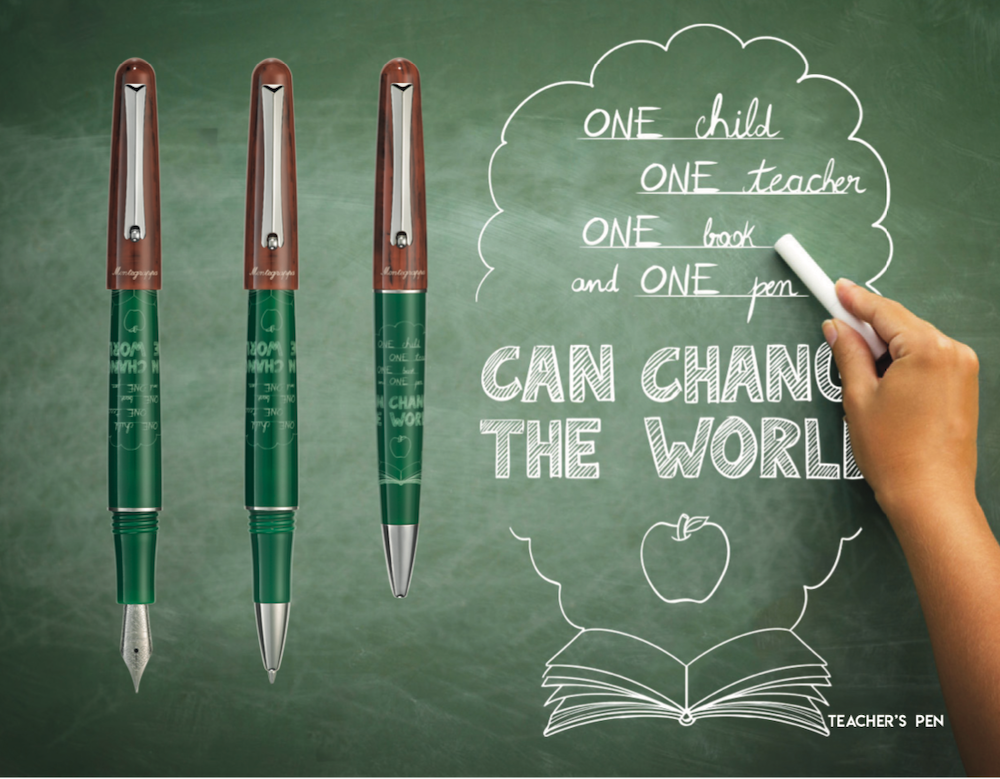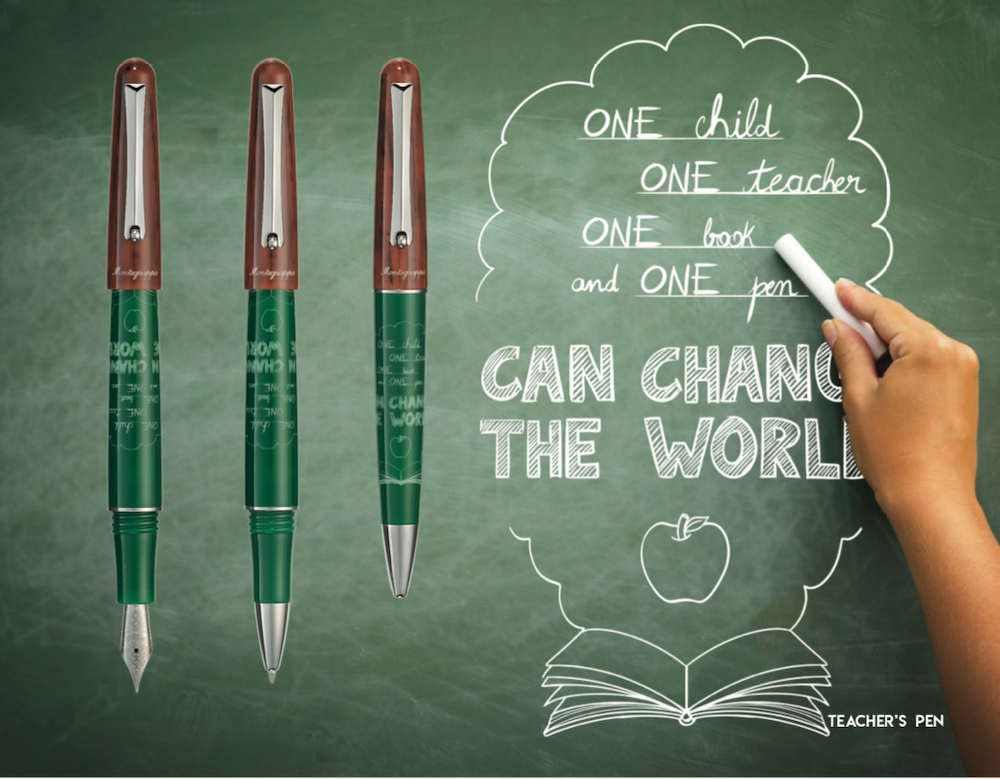 NEW APPLE PEN HAS LEARNING AT ITS CORE
A new, Italian-made pen uses classroom ambience and apple motifs to give teachers a meaningful and lasting token of thanks.
Although the tradition of giving apples to teachers may have died down in recent years, the fruit remains a popular motif for all kinds of trinkets and tchotchkes given at occasions like end-of-term, graduation and National Teachers' Days. Now, an Italianmaker of luxury pens has gone right to the core of the matter, developing a gift item rich with apple symbolism and a timeless classroom look.
"The Best Teacher in the World" is the inscription on a box shaped like a hand-bound book. Inside is a pen that not only offers the writing pleasure expected from Venetian handcraft, it even uses a silhouette that was popular in classrooms across Italy morethan eighty years ago. For Giuseppe Aquila, C.E.O. of Montegrappa, the Teacher's Pen is a return to the company's roots: "When Montegrappa started production more than acentury ago, schools and universities were a very valuable source of business."
The open edition will be available in the customary three modes – fountain, rollerball and ballpoint. Fountain will be available in EF, F, M, B & Stub
Digital Brochure HERE
---
Fountain Pen


Teachers Fountain Pen – Model: ISTER_AG – $375
---


Teachers Rollerball Pen – ISTERRAG – $350
---


Teachers Ballpoint Pen – ISTERBAG – $325
---