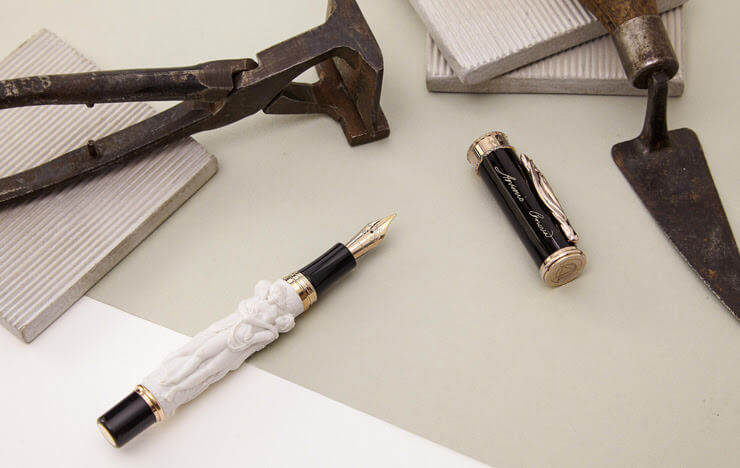 To honour the world's greatest artists, writers and thinkers, Montegrappa created the Genio Creativo series of pens. Each represents the achievements of an intellectual or artistic giant in a writing instrument that embodies the spirit of a specific work, as interpreted by Montegrappa's artisans. Joining writer and philosopher Kahlil Gibran and the artist Vecellio Tiziano, known as Titian, is the sculptor ANTONIO CANOVA.
ANTONIO CANOVA (1 November 1757 – 13 October 1822) was an Italian sculptor famous for his work in marble. Often regarded as the greatest of the neoclassical artists, his work was inspired by the Baroque and the classical revival, but made more contemporary by dispensing with the melodrama of the former and adding a human element to the latter.

A limited edition of 260 fountain pens and 260 rollerball pens, the exact number of years since Canova's birth will be offered with polished bronze trim, black resin and a pen barrel made in a special marble composite, depicting in miniature his famous sculpture The Graces, or "Le Grazie". A further 12 fountain and 12 rollerball pens will be produced with solid 18k gold trim, representing the number of collaborators who worked with Canova.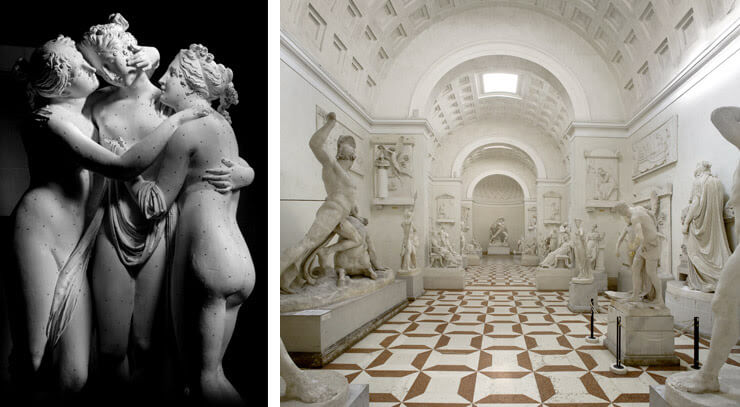 Recalling the visual presence of Canova's sculptures, the marble element is naturally grey. According to legend, Canova would pass over the freshly-chiselled, once-white stone with a cloth soaked with water, the same one used to wash the sculpting tools. The stone would absorb the dirt and acquire a more natural look.
Further details paying homage to Canova are the signature clip in the form of a pleated drape with which the artist used to clad his models, while the bronze or gold trim enriched with decorative motifs often crowning antique amphorae. The Genio Creativo Canova Fountain pen is piston-fed, and the nib is in 18k gold, engraved with the same symbol as the cap top, signifying the heraldic coat of arms of the family.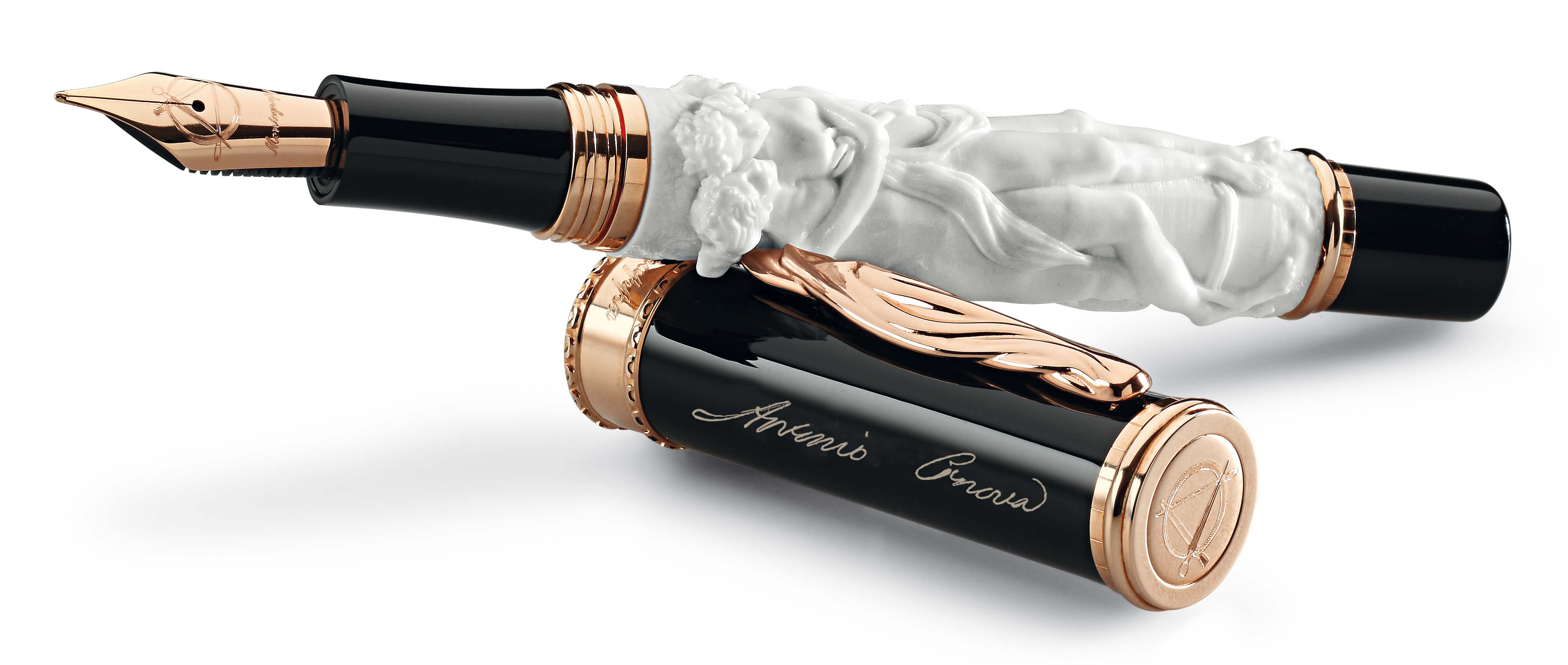 The Montegrappa Genio Creativo ANTONIO CANOVA limited edition has been developed in collaboration with Fondazione Canova ONLUS. www.museocanova.it