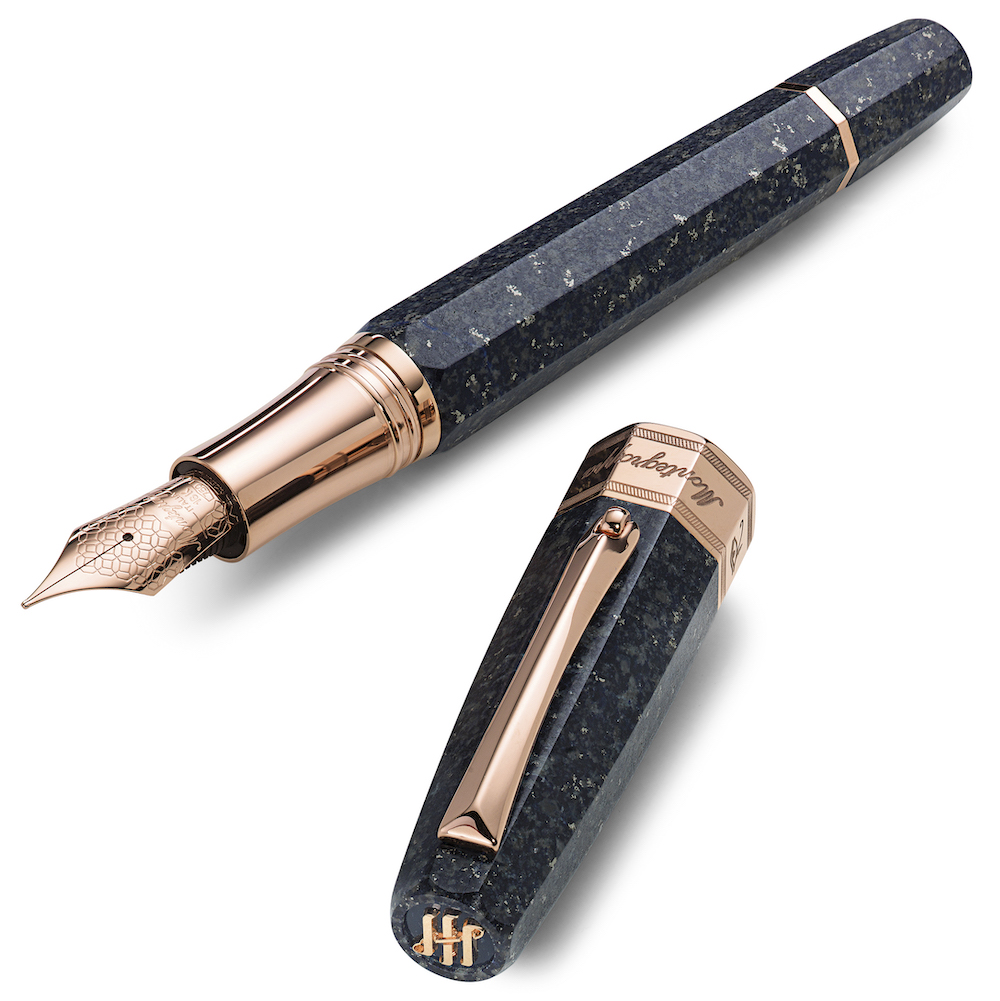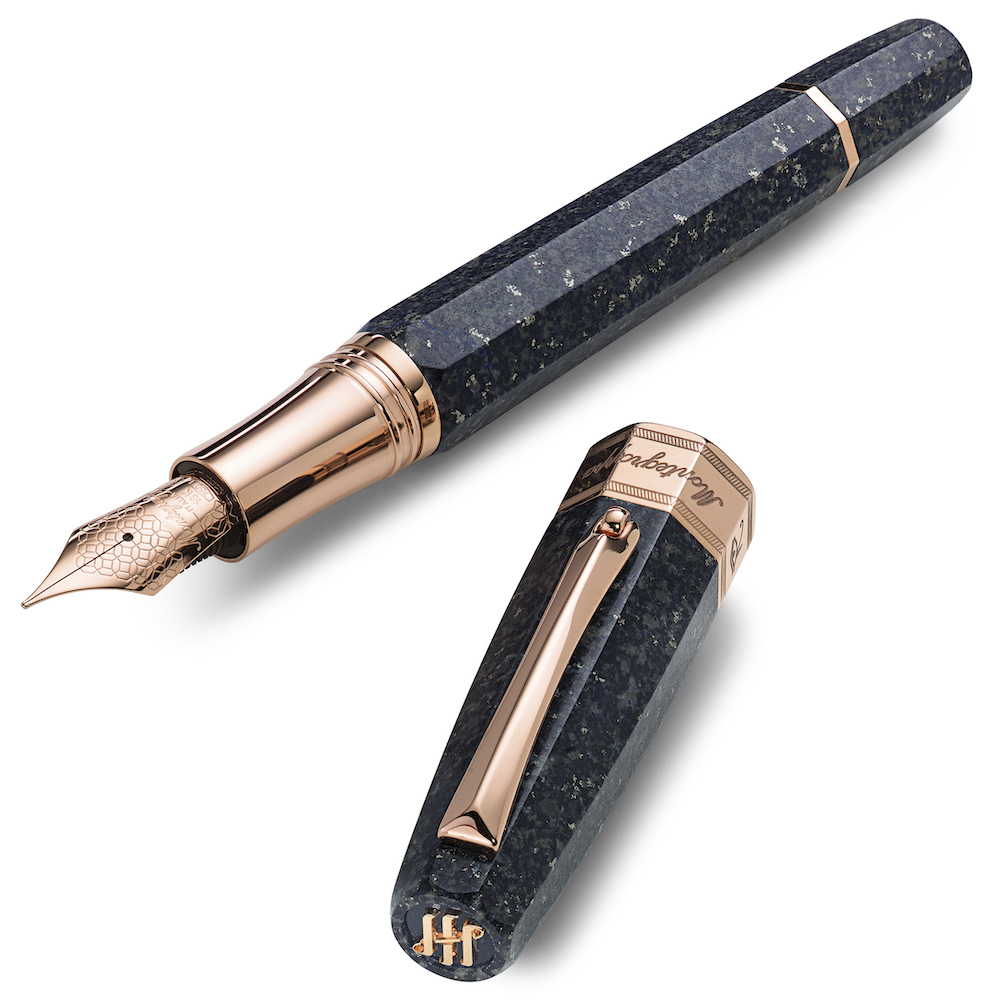 EXTRA OTTO SAPPHIRUS L.E.
SOLD OUT
Throughout the ages, aesthetes have been captivated by lapis lazuli and its heavenly appearance. Now this semi-precious treasure provides a spectacular casing for the Extra Otto: a pen with a cult following all of its own.
The ancient Egyptians revered lapis lazuli's ultramarine colour and rare, shimmering finish. Its supposed healing powers were used to treat everything from insomnia and melancholy, to fever and snake-bites.
Capband ornamentations depict a winged scarab and Eyes of Horus –symbols of power and good health. Scarabs carved from lapis lazuli were left in tombs to substitute a beating heart in the afterlife.
The first Montegrappa writing instrument ever carved from stone uses innovative design and special machining to optimise durability and weight. The stone is diamond-cut into a wafer-thin shell and strengthened with a carbon-fibre core.
An edition size of 192 fountain pens references the 192 known chapters of the Book of Death – a series of manuscripts written by Egyptian scribes for navigating the transition into the afterlife.
Digital Brochure HERE
---
Fountain Pen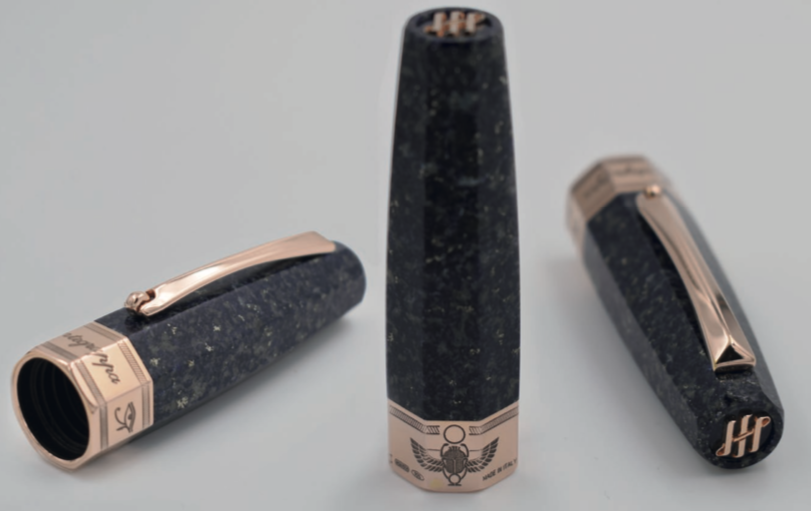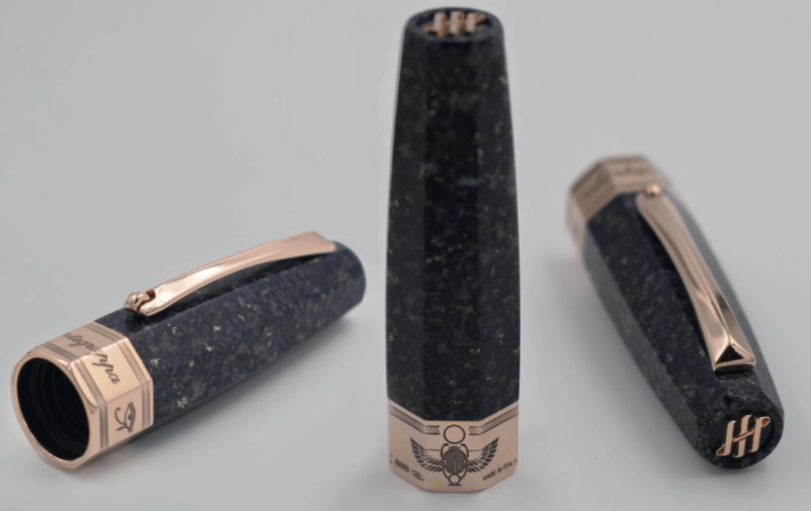 EXTRA OTTO SAPPHIRUS LE Fountain – Model: ISE8M_4S – $3,300
---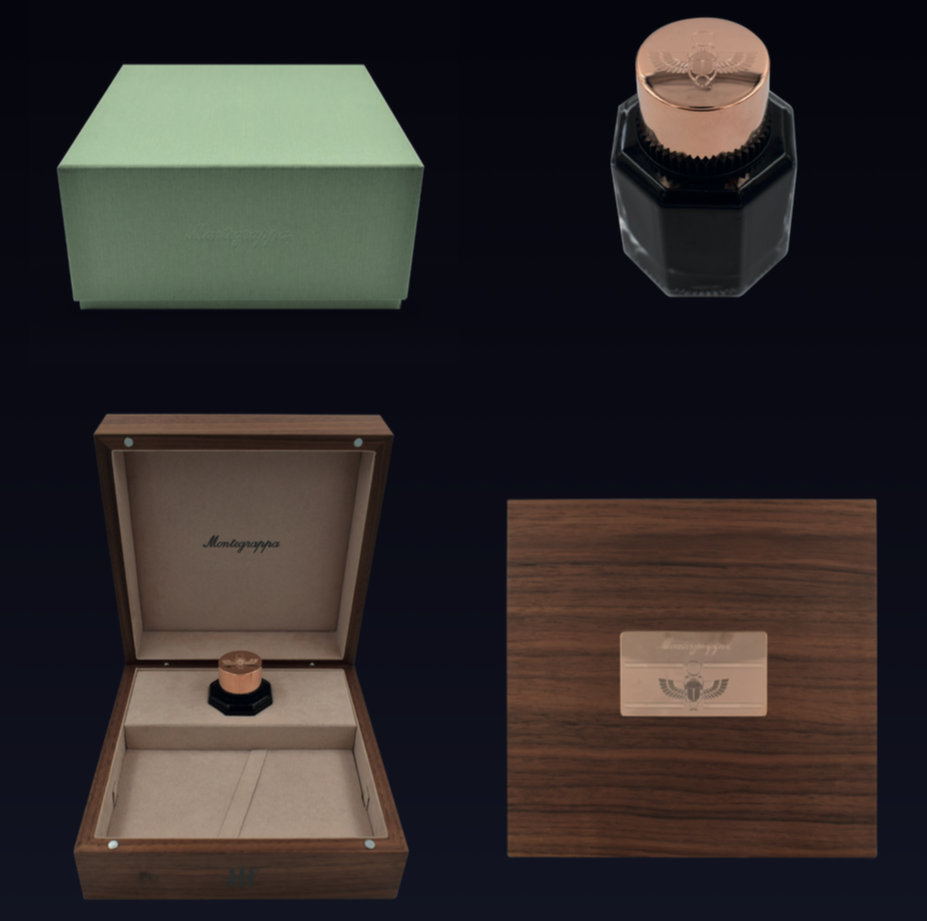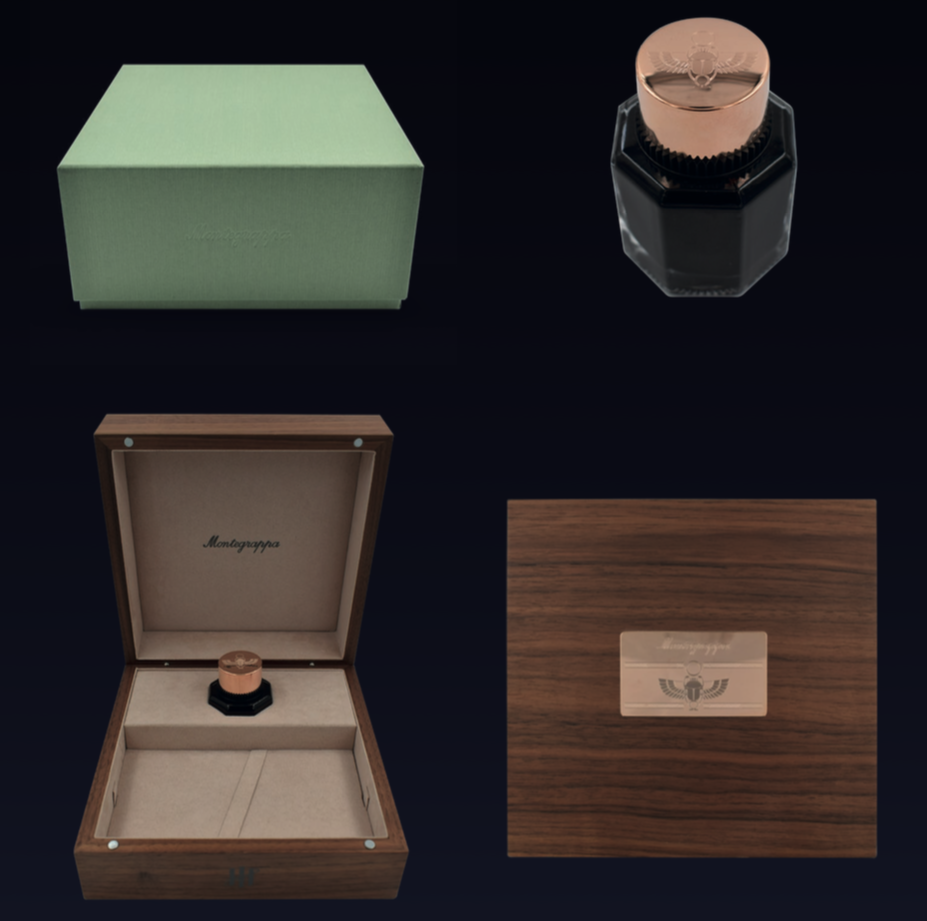 ---
Call or email us for more information: